Soccer Tipster Profile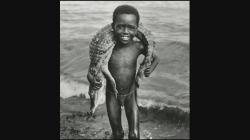 Country

KENYA

Total Balance
🍊1,000,000.00

Winning Streak
10

Losing Streak
29

Expertise
In-Play 1X2
Sam_ngoru participated in the following rounds of Tipsters Competition:
Biography
I don't have dreams, I have goals.This message inspired me.
Total Balance$1,000,000.00. Country KENYA
Feedback for Soccer Tipster Sam_ngoru
Latest Messages for Sam_ngoru:
This discussion is part of the Soccer Forum.
Write a comment:
Character Count:
0
Write a detailed comment of at least 150 characters to earn a reward point.
✓
Charting of Tipster Profit Per Round
Sam_ngoru's Rankings in Tipsters Competition Show-Hide
| # | Football Tipster | Win | Lose | Draw | Win % | Profit % | Pending | Outstanding | Total Balance |
| --- | --- | --- | --- | --- | --- | --- | --- | --- | --- |
| 1 | Jazz3174 | 1 | 17 | 0 | 5.56 | 301.37% | 🍊13,714 | 🍊4,000,000 | 🍊4,013,714 |
| 2 | siremajesty | 3 | 18 | 1 | 14.29 | 269.47% | 🍊0 | 🍊3,694,665 | 🍊3,694,665 |
| 3 | donben2005 | 10 | 22 | 0 | 31.25 | 265.00% | 🍊0 | 🍊3,650,000 | 🍊3,650,000 |
| 4 | barci69 | 30 | 56 | 0 | 34.88 | 242.00% | 🍊100,000 | 🍊3,320,018 | 🍊3,420,018 |
| 5 | Kingsixtusking | 12 | 35 | 5 | 25.53 | 237.69% | 🍊0 | 🍊3,376,921 | 🍊3,376,921 |