Premium Soccer Tipster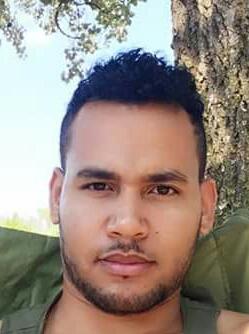 Country

SOUTH AFRICA

Winning Streak
11

Losing Streak
11

Expertise
1X2
GodfreyH is a premium soccer tipster with a very positive track record.
Purchase a monthly subscription and you will receive an email whenever GodfreyH submits a soccer prediction.
GodfreyH participated in the following rounds of Tipsters Competition:
Feedback for Soccer Tipster GodfreyH
Latest Messages for GodfreyH:
soccerpunter

Waley

Any Games for Tomorow
GodfreyH

Tips for today

MSV Duisburg vs Nurnberg - Nurnberg to win
SC Paderborn vs St. Pauli - ST. Pauli to win
Nimes vs Nancy - Nines to win




Black2017

Thanks King in bet
tcharlz

Nice one bro, keep the flag flying. Please any tips for today?
Black2017

Any tips for hustling boyz???
Bonafrancis

Please can u give me some tips for the weeekend
GodfreyH

I will load tips tomorrow for the weekend

jevwanika09013

I just joined yesterday, I have looked through your bet history, am amazed, you're really doing marvelous stuff here kudos and keep the spirit
izzytee

bravo brother. keep up the good work
ssaku

hello great work. updated me every day pliz about your soccer picks

michienikel

nice work Godfrey, keep it up. i admire your intuition
cena

I'm coming for that spot for the second time...and I must get it!!!
jedza

good going bro kip it up
MerloLisa

You good man,,, any tip for today please
This discussion is part of the Soccer Forum. Read all 25 comments in the thread Tipster GodfreyH.
Write a comment:
Character Count:
0
Write a detailed comment of at least 150 characters to earn a reward point.
✓
Charting of Tipster Profit Per Round
Evolution of Tipster's Balance in Round #110
GodfreyH's Rankings in Tipsters Competition Show-Hide
| # | Football Tipster | Win | Lose | Draw | Win % | Profit % | Pending | Outstanding | Total Balance |
| --- | --- | --- | --- | --- | --- | --- | --- | --- | --- |
| 1 | GodfreyH | 28 | 28 | 2 | 50.00 | 173.44% | $0.00 | $2,734,357.02 | $2,734,357.02 |
| 2 | Aditozman | 15 | 3 | 1 | 83.33 | 144.09% | $0.00 | $2,440,948.00 | $2,440,948.00 |
| 3 | thrashermcfc | 91 | 143 | 19 | 38.89 | 140.94% | $100,000.00 | $2,309,449.75 | $2,409,449.75 |
| 4 | haim1310 | 90 | 147 | 5 | 37.97 | 138.82% | $255,000.00 | $2,133,211.04 | $2,388,211.04 |
| 5 | Doktor | 27 | 24 | 5 | 52.94 | 107.68% | $0.00 | $2,076,750.00 | $2,076,750.00 |
GodfreyH's biggest wins in round 110Show-Hide
Bet #2823169 Placed:
Kick-Off
Competition
Match
Soccer Picks
Odds
Stake
Result
Status
Germany - 2. Bundesliga
Sandhausen vs Ingolstadt
1X2
Sandhausen
240
$50,000.00
1 : 0
WIN
Germany - 2. Bundesliga
Kaiserslautern vs Darmstadt 98
Double Chance
1X
-227
1 : 1
WIN
Belgium - First Division A
Standard Liège vs Genk
1X2
Standard Liège
120
2 : 1
WIN
France - Ligue 1
Monaco vs Toulouse
1X2
Monaco
-333
3 : 2
WIN
England - Championship
Nottingham Forest vs Millwall
1X2
Nottingham Forest
100
1 : 0
WIN
England - Championship
Sunderland vs Derby County
Double Chance
1X
-238
1 : 1
WIN
Status : WIN
Outcome : $1,988,363.52
Bet #2821667 Placed:
Kick-Off
Competition
Match
Soccer Picks
Odds
Stake
Result
Status
Europe - UEFA Europa League
Athletic Club vs Dinamo Bucureşti
1X2
Athletic Club
-500
$50,000.00
3 : 0
WIN
Europe - UEFA Europa League
KV Oostende vs Olympique Marseille
1X2
Draw
280
0 : 0
WIN
Status : WIN
Outcome : $228,000.00
Bet #2821655 Placed:
Kick-Off
Competition
Match
Soccer Picks
Odds
Stake
Result
Status
Europe - UEFA Europa League
Hajduk Split vs Brøndby
1X2
Hajduk Split
-142
$50,000.00
2 : 0
WIN
Europe - UEFA Europa League
Midtjylland vs Arka Gdynia
1X2
Midtjylland
-303
2 : 1
WIN
Europe - UEFA Europa League
Rheindorf Altach vs Gent
Double Chance
1X
-149
3 : 1
WIN
Status : WIN
Outcome : $188,793.50
Bet #2839399 Placed:
Kick-Off
Competition
Match
Soccer Picks
Odds
Stake
Result
Status
Germany - DFB Pokal
MSV Duisburg vs Nürnberg
1X2
Nürnberg
138
$50,000.00
1 : 2
WIN
Status : WIN
Outcome : $119,000.00
Bet #2839403 Placed:
Kick-Off
Competition
Match
Soccer Picks
Odds
Stake
Result
Status
Germany - DFB Pokal
Hansa Rostock vs Hertha BSC
1X2
Hertha BSC
-200
$50,000.00
0 : 2
WIN
Status : WIN
Outcome : $75,000.00
Bet #2835174 Placed:
Kick-Off
Competition
Match
Soccer Picks
Odds
Stake
Result
Status
England - Premier League
Arsenal vs Leicester City
1X2
Arsenal
-200
$50,000.00
4 : 3
WIN
Status : WIN
Outcome : $75,000.00
Bet #2836161 Placed:
Kick-Off
Competition
Match
Soccer Picks
Odds
Stake
Result
Status
England - Premier League
Chelsea vs Burnley
Draw No Bet
Burnley
800
$8,000.00
2 : 3
WIN
Status : WIN
Outcome : $72,000.00
Bet #2839401 Placed:
Kick-Off
Competition
Match
Soccer Picks
Odds
Stake
Result
Status
Sweden - Allsvenskan
Elfsborg vs IFK Göteborg
Double Chance
12
-344
$50,000.00
1 : 2
WIN
Status : WIN
Outcome : $64,500.00
Bet #2835176 Placed:
Kick-Off
Competition
Match
Soccer Picks
Odds
Stake
Result
Status
France - Ligue 1
Rennes vs Olympique Lyonnais
Double Chance
X2
-344
$50,000.00
1 : 2
WIN
Status : WIN
Outcome : $64,500.00
Bet #2827328 Placed:
Kick-Off
Competition
Match
Soccer Picks
Odds
Stake
Result
Status
Scotland - Premiership
Aberdeen vs Hamilton Academical
Double Chance
12
-555
$50,000.00
2 : 0
WIN
Status : WIN
Outcome : $59,000.00
Bet #2839400 Placed:
Kick-Off
Competition
Match
Soccer Picks
Odds
Stake
Result
Status
Germany - DFB Pokal
BFC Dynamo vs Schalke 04
Double Chance
12
-999
$50,000.00
0 : 2
WIN
Status : WIN
Outcome : $55,000.00
Bet #2835190 Placed:
Kick-Off
Competition
Match
Soccer Picks
Odds
Stake
Result
Status
Portugal - Primeira Liga
Sporting CP vs Vitória Setúbal
Double Chance
1X
-1666
$50,000.00
1 : 0
WIN
Status : WIN
Outcome : $53,000.00
Bet #2835175 Placed:
Kick-Off
Competition
Match
Soccer Picks
Odds
Stake
Result
Status
Scotland - Premiership
Partick Thistle vs Celtic
Double Chance
X2
-1666
$50,000.00
0 : 1
WIN
Status : WIN
Outcome : $53,000.00
Bet #2839417 Placed:
Kick-Off
Competition
Match
Soccer Picks
Odds
Stake
Result
Status
Portugal - Primeira Liga
Chaves vs Benfica
1X2
Benfica
-227
$25,000.00
0 : 1
WIN
Status : WIN
Outcome : $36,000.00
Bet #2839415 Placed:
Kick-Off
Competition
Match
Soccer Picks
Odds
Stake
Result
Status
Portugal - Primeira Liga
Estoril vs Vitória Guimarães
Double Chance
12
-277
$25,000.00
3 : 0
WIN
Status : WIN
Outcome : $34,000.00
GodfreyH's Bet Statement (Up to Last 100 Predictions)Show-Hide
Bet #2848632 Placed:
Kick-Off
Competition
Match
Soccer Picks
Odds
Stake
Result
Status
South Africa - PSL
Bloemfontein Celtic vs Kaizer Chiefs
Double Chance
1X
-149
$5,000.00
1 : 1
WIN
Germany - Bundesliga
Freiburg vs Eintracht Frankfurt
Double Chance
1X
-200
0 : 0
WIN
England - Premier League
Tottenham Hotspur vs Chelsea
Double Chance
1X
-344
1 : 2
LOSE
Germany - Bundesliga
Borussia M'gladbach vs Köln
Double Chance
1X
-454
1 : 0
WIN
England - Premier League
Huddersfield Town vs Newcastle United
Double Chance
X2
-238
1 : 0
LOSE
South Africa - PSL
Platinum Stars vs Maritzburg United
Double Chance
1X
-277
0 : 2
LOSE
Status : LOSE
Outcome : $0.00
Bet #2848519 Placed:
Kick-Off
Competition
Match
Soccer Picks
Odds
Stake
Result
Status
Spain - Primera División
Athletic Club vs Getafe
Double Chance
X2
163
$5,000.00
0 : 0
WIN
Status : WIN
Outcome : $13,150.00
Bet #2848518 Placed:
Kick-Off
Competition
Match
Soccer Picks
Odds
Stake
Result
Status
France - Ligue 1
Olympique Marseille vs Angers SCO
1X2
Olympique Marseille
-153
$5,000.00
1 : 1
LOSE
Status : LOSE
Outcome : $0.00
Bet #2848517 Placed:
Kick-Off
Competition
Match
Soccer Picks
Odds
Stake
Result
Status
Spain - Primera División
Deportivo La Coruña vs Real Madrid
1X2
Real Madrid
-344
$5,000.00
0 : 3
WIN
Status : WIN
Outcome : $6,450.00
Bet #2848516 Placed:
Kick-Off
Competition
Match
Soccer Picks
Odds
Stake
Result
Status
France - Ligue 1
PSG vs Toulouse
1X2
PSG
-1111
$5,000.00
6 : 2
WIN
Status : WIN
Outcome : $5,450.00
Bet #2848515 Placed:
Kick-Off
Competition
Match
Soccer Picks
Odds
Stake
Result
Status
Spain - Primera División
Barcelona vs Real Betis
1X2
Barcelona
-588
$5,000.00
2 : 0
WIN
Status : WIN
Outcome : $5,850.00
Bet #2848514 Placed:
Kick-Off
Competition
Match
Soccer Picks
Odds
Stake
Result
Status
France - Ligue 1
Lille vs Caen
1X2
Lille
-136
$5,000.00
0 : 2
LOSE
Status : LOSE
Outcome : $0.00
Bet #2848485 Placed:
Kick-Off
Competition
Match
Soccer Picks
Odds
Stake
Result
Status
Italy - Serie A
Atalanta vs Roma
1X2
Roma
145
$5,000.00
0 : 1
WIN
Italy - Serie A
Bologna vs Torino
Double Chance
1X
-166
1 : 1
WIN
Italy - Serie A
Internazionale vs Fiorentina
1X2
Internazionale
-188
3 : 0
WIN
Italy - Serie A
Sassuolo vs Genoa
Double Chance
X2
-109
0 : 0
WIN
Italy - Serie A
Udinese vs Chievo
1X2
Udinese
100
1 : 2
LOSE
Italy - Serie A
Crotone vs Milan
1X2
Milan
-200
0 : 3
WIN
Status : LOSE
Outcome : $0.00
Bet #2842343 Placed:
Kick-Off
Competition
Match
Soccer Picks
Odds
Stake
Result
Status
Brazil - Copa do Brasil
Botafogo vs Flamengo
Double Chance
1X
-200
$5,000.00
0 : 0
WIN
Status : WIN
Outcome : $7,500.00
Bet #2842342 Placed:
Kick-Off
Competition
Match
Soccer Picks
Odds
Stake
Result
Status
Spain - Super Cup
Real Madrid vs Barcelona
Double Chance
12
-400
$5,000.00
2 : 0
WIN
Status : WIN
Outcome : $6,250.00
Bet #2842341 Placed:
Kick-Off
Competition
Match
Soccer Picks
Odds
Stake
Result
Status
USA - MLS
Montreal Impact vs Chicago Fire
1X2
Montreal Impact
140
$5,000.00
3 : 0
WIN
Status : WIN
Outcome : $12,000.00
Bet #2842340 Placed:
Kick-Off
Competition
Match
Soccer Picks
Odds
Stake
Result
Status
England - Championship
Sheffield Wednesday vs Sunderland
Double Chance
12
-303
$5,000.00
1 : 1
LOSE
Status : LOSE
Outcome : $0.00
Bet #2842339 Placed:
Kick-Off
Competition
Match
Soccer Picks
Odds
Stake
Result
Status
England - Championship
Norwich City vs Queens Park Rangers
1X2
Norwich City
-133
$5,000.00
2 : 0
WIN
Status : WIN
Outcome : $8,750.00
Bet #2842338 Placed:
Kick-Off
Competition
Match
Soccer Picks
Odds
Stake
Result
Status
Switzerland - Super League
Lugano vs St. Gallen
1X2
Lugano
110
$5,000.00
0 : 1
LOSE
Status : LOSE
Outcome : $0.00
Bet #2841240 Placed:
Kick-Off
Competition
Match
Soccer Picks
Odds
Stake
Result
Status
Europe - UEFA Champions League
APOEL vs Slavia Praha
1X2
Draw
210
$5,000.00
2 : 0
LOSE
Europe - UEFA Champions League
Hoffenheim vs Liverpool
1X2
Liverpool
130
1 : 2
WIN
Europe - UEFA Champions League
Sporting CP vs FCSB
1X2
Sporting CP
-344
0 : 0
LOSE
Europe - UEFA Champions League
Young Boys vs CSKA Moskva
1X2
Draw
250
0 : 1
LOSE
USA - US Open Cup
Cincinnati vs New York RB
1X2
New York RB
-200
2 : 2
LOSE
Europe - UEFA Champions League
Qarabağ vs København
1X2
København
260
1 : 0
LOSE
Status : LOSE
Outcome : $0.00
Bet #2841117 Placed:
Kick-Off
Competition
Match
Soccer Picks
Odds
Stake
Result
Status
England - Championship
Leeds United vs Fulham
1X2
Fulham
188
$5,000.00
0 : 0
LOSE
Republic of Ireland - Premier Division
Limerick vs Shamrock Rovers
1X2
Shamrock Rovers
120
0 : 2
WIN
England - Championship
Middlesbrough vs Burton Albion
1X2
Middlesbrough
-222
2 : 0
WIN
England - Championship
Millwall vs Ipswich Town
1X2
Ipswich Town
310
3 : 4
WIN
Republic of Ireland - Premier Division
Sligo Rovers vs Bray Wanderers
1X2
Draw
220
0 : 0
WIN
England - Championship
Reading vs Aston Villa
1X2
Aston Villa
163
2 : 1
LOSE
Status : LOSE
Outcome : $0.00
Bet #2841069 Placed:
Kick-Off
Competition
Match
Soccer Picks
Odds
Stake
Result
Status
England - Championship
Barnsley vs Nottingham Forest
1X2
Nottingham Forest
150
$5,000.00
2 : 1
LOSE
England - Championship
Birmingham City vs Bolton Wanderers
1X2
Birmingham City
-105
0 : 0
LOSE
England - Championship
Brentford vs Bristol City
1X2
Bristol City
230
2 : 2
LOSE
England - Championship
Cardiff City vs Sheffield United
1X2
Cardiff City
-109
2 : 0
WIN
England - Championship
Derby County vs Preston North End
1X2
Draw
260
1 : 0
LOSE
England - Championship
Hull City vs Wolverhampton Wanderers
1X2
Draw
225
2 : 3
LOSE
Status : LOSE
Outcome : $0.00
Bet #2839413 Placed:
Kick-Off
Competition
Match
Soccer Picks
Odds
Stake
Result
Status
Finland - Veikkausliiga
VPS vs Lahti
1X2
Draw
200
$25,000.00
0 : 2
LOSE
Status : LOSE
Outcome : $0.00
Bet #2839414 Placed:
Kick-Off
Competition
Match
Soccer Picks
Odds
Stake
Result
Status
France - Ligue 2
Lorient vs Châteauroux
1X2
Châteauroux
500
$25,000.00
3 : 0
LOSE
Status : LOSE
Outcome : $0.00
Bet #2839415 Placed:
Kick-Off
Competition
Match
Soccer Picks
Odds
Stake
Result
Status
Portugal - Primeira Liga
Estoril vs Vitória Guimarães
Double Chance
12
-277
$25,000.00
3 : 0
WIN
Status : WIN
Outcome : $34,000.00
Bet #2839416 Placed:
Kick-Off
Competition
Match
Soccer Picks
Odds
Stake
Result
Status
Turkey - Süper Lig
Galatasaray vs Kayserispor
1X2
Kayserispor
500
$25,000.00
4 : 1
LOSE
Status : LOSE
Outcome : $0.00
Bet #2839417 Placed:
Kick-Off
Competition
Match
Soccer Picks
Odds
Stake
Result
Status
Portugal - Primeira Liga
Chaves vs Benfica
1X2
Benfica
-227
$25,000.00
0 : 1
WIN
Status : WIN
Outcome : $36,000.00
Bet #2839403 Placed:
Kick-Off
Competition
Match
Soccer Picks
Odds
Stake
Result
Status
Germany - DFB Pokal
Hansa Rostock vs Hertha BSC
1X2
Hertha BSC
-200
$50,000.00
0 : 2
WIN
Status : WIN
Outcome : $75,000.00
Bet #2839402 Placed:
Kick-Off
Competition
Match
Soccer Picks
Odds
Stake
Result
Status
Sweden - Allsvenskan
Häcken vs GIF Sundsvall
1X2
Draw
350
$50,000.00
2 : 0
LOSE
Status : LOSE
Outcome : $0.00
Bet #2839401 Placed:
Kick-Off
Competition
Match
Soccer Picks
Odds
Stake
Result
Status
Sweden - Allsvenskan
Elfsborg vs IFK Göteborg
Double Chance
12
-344
$50,000.00
1 : 2
WIN
Status : WIN
Outcome : $64,500.00
Bet #2839400 Placed:
Kick-Off
Competition
Match
Soccer Picks
Odds
Stake
Result
Status
Germany - DFB Pokal
BFC Dynamo vs Schalke 04
Double Chance
12
-999
$50,000.00
0 : 2
WIN
Status : WIN
Outcome : $55,000.00
Bet #2839399 Placed:
Kick-Off
Competition
Match
Soccer Picks
Odds
Stake
Result
Status
Germany - DFB Pokal
MSV Duisburg vs Nürnberg
1X2
Nürnberg
138
$50,000.00
1 : 2
WIN
Status : WIN
Outcome : $119,000.00
Bet #2836165 Placed:
Kick-Off
Competition
Match
Soccer Picks
Odds
Stake
Result
Status
England - Premier League
Brighton & Hove Albion vs Manchester City
Draw No Bet
Manchester City
-999
$8,000.00
0 : 2
WIN
Status : WIN
Outcome : $8,800.00
Bet #2836164 Placed:
Kick-Off
Competition
Match
Soccer Picks
Odds
Stake
Result
Status
England - Premier League
Southampton vs Swansea City
Draw No Bet
Swansea City
333
$8,000.00
0 : 0
DRAW
Status : DRAW
Outcome : $8,000.00
Bet #2836163 Placed:
Kick-Off
Competition
Match
Soccer Picks
Odds
Stake
Result
Status
England - Premier League
Everton vs Stoke City
1X2
Stoke City
450
$8,000.00
1 : 0
LOSE
Status : LOSE
Outcome : $0.00
Bet #2836162 Placed:
Kick-Off
Competition
Match
Soccer Picks
Odds
Stake
Result
Status
England - Premier League
Crystal Palace vs Huddersfield Town
Draw No Bet
Huddersfield Town
275
$8,000.00
0 : 3
WIN
Status : WIN
Outcome : $30,000.00
Bet #2836161 Placed:
Kick-Off
Competition
Match
Soccer Picks
Odds
Stake
Result
Status
England - Premier League
Chelsea vs Burnley
Draw No Bet
Burnley
800
$8,000.00
2 : 3
WIN
Status : WIN
Outcome : $72,000.00
Bet #2835190 Placed:
Kick-Off
Competition
Match
Soccer Picks
Odds
Stake
Result
Status
Portugal - Primeira Liga
Sporting CP vs Vitória Setúbal
Double Chance
1X
-1666
$50,000.00
1 : 0
WIN
Status : WIN
Outcome : $53,000.00
Bet #2835172 Placed:
Kick-Off
Competition
Match
Soccer Picks
Odds
Stake
Result
Status
France - Ligue 1
Nice vs Troyes
Draw No Bet
Nice
-555
$50,000.00
1 : 2
LOSE
Status : LOSE
Outcome : $0.00
Bet #2835174 Placed:
Kick-Off
Competition
Match
Soccer Picks
Odds
Stake
Result
Status
England - Premier League
Arsenal vs Leicester City
1X2
Arsenal
-200
$50,000.00
4 : 3
WIN
Status : WIN
Outcome : $75,000.00
Bet #2835173 Placed:
Kick-Off
Competition
Match
Soccer Picks
Odds
Stake
Result
Status
South Africa - 8 Cup
Bidvest Wits vs Golden Arrows
Draw No Bet
Bidvest Wits
-344
$50,000.00
2 : 2
DRAW
Status : DRAW
Outcome : $50,000.00
Bet #2835175 Placed:
Kick-Off
Competition
Match
Soccer Picks
Odds
Stake
Result
Status
Scotland - Premiership
Partick Thistle vs Celtic
Double Chance
X2
-1666
$50,000.00
0 : 1
WIN
Status : WIN
Outcome : $53,000.00
Bet #2835176 Placed:
Kick-Off
Competition
Match
Soccer Picks
Odds
Stake
Result
Status
France - Ligue 1
Rennes vs Olympique Lyonnais
Double Chance
X2
-344
$50,000.00
1 : 2
WIN
Status : WIN
Outcome : $64,500.00
Bet #2831555 Placed:
Kick-Off
Competition
Match
Soccer Picks
Odds
Stake
Result
Status
Switzerland - Super League
St. Gallen vs Luzern
Double Chance
1X
-344
$5,000.00
0 : 2
LOSE
Status : LOSE
Outcome : $0.00
Bet #2831554 Placed:
Kick-Off
Competition
Match
Soccer Picks
Odds
Stake
Result
Status
Portugal - Primeira Liga
Porto vs Estoril
1X2
Porto
-588
$5,000.00
4 : 0
WIN
Status : WIN
Outcome : $5,850.00
Bet #2831553 Placed:
Kick-Off
Competition
Match
Soccer Picks
Odds
Stake
Result
Status
Switzerland - Super League
Lausanne Sport vs Lugano
1X2
Lugano
210
$5,000.00
2 : 3
WIN
Status : WIN
Outcome : $15,500.00
Bet #2831506 Placed:
Kick-Off
Competition
Match
Soccer Picks
Odds
Stake
Result
Status
England - League Cup
Leeds United vs Port Vale
1X2
Draw
375
$50,000.00
4 : 1
LOSE
England - League Cup
Oldham Athletic vs Burton Albion
1X2
Oldham Athletic
175
2 : 3
LOSE
England - League Cup
Sheffield United vs Walsall
1X2
Sheffield United
-200
3 : 2
WIN
Status : LOSE
Outcome : $0.00
Bet #2831449 Placed:
Kick-Off
Competition
Match
Soccer Picks
Odds
Stake
Result
Status
England - League Cup
Colchester United vs Aston Villa
1X2
Colchester United
550
$50,000.00
1 : 2
LOSE
England - League Cup
Crewe Alexandra vs Bolton Wanderers
Double Chance
12
-344
1 : 2
WIN
Scotland - League Cup
Hamilton Academical vs Aberdeen
Double Chance
1X
130
0 : 1
LOSE
Status : LOSE
Outcome : $0.00
Bet #2829979 Placed:
Kick-Off
Competition
Match
Soccer Picks
Odds
Stake
Result
Status
England - League Cup
Bradford City vs Doncaster Rovers
Draw No Bet
Bradford City
-250
$50,000.00
2 : 3
LOSE
England - League Cup
Coventry City vs Blackburn Rovers
Double Chance
X2
-344
1 : 3
WIN
England - League Cup
Exeter City vs Charlton Athletic
Double Chance
1X
-344
1 : 2
LOSE
England - League Cup
Fleetwood Town vs Carlisle United
Double Chance
12
-344
1 : 1
LOSE
England - League Cup
Forest Green Rovers vs Milton Keynes Dons
Double Chance
X2
-227
0 : 0
WIN
England - League Cup
Scunthorpe United vs Notts County
Draw No Bet
Scunthorpe United
-400
2 : 2
DRAW
Status : LOSE
Outcome : $0.00
Bet #2829895 Placed:
Kick-Off
Competition
Match
Soccer Picks
Odds
Stake
Result
Status
Europe - UEFA Super Cup
Real Madrid vs Manchester United
Double Chance
1X
-344
$50,000.00
2 : 1
WIN
England - League Cup
AFC Wimbledon vs Brentford
1X2
Brentford
105
1 : 1
LOSE
England - League Cup
Grimsby Town vs Derby County
1X2
Derby County
-133
0 : 1
Canceled ?
England - League Cup
Luton Town vs Ipswich Town
Double Chance
X2
-208
0 : 2
WIN
England - League Cup
Wigan Athletic vs Blackpool
1X2
Wigan Athletic
-125
2 : 1
WIN
England - League Cup
Wycombe Wanderers vs Fulham
1X2
Fulham
-166
0 : 2
WIN
Status : LOSE
Outcome : $0.00
Bet #2827378 Placed:
Kick-Off
Competition
Match
Soccer Picks
Odds
Stake
Result
Status
France - Ligue 1
Angers SCO vs Bordeaux
Double Chance
12
-263
$50,000.00
2 : 2
LOSE
Denmark - Superliga
Brøndby vs København
Double Chance
12
-303
1 : 0
WIN
Portugal - Primeira Liga
Desportivo Aves vs Sporting CP
Double Chance
12
-400
0 : 2
WIN
Turkey - Super Cup
Beşiktaş vs Konyaspor
1X2
Beşiktaş
-188
1 : 2
LOSE
Portugal - Primeira Liga
Vitória Setúbal vs Moreirense
Double Chance
1X
-333
1 : 1
WIN
Status : LOSE
Outcome : $0.00
Bet #2827328 Placed:
Kick-Off
Competition
Match
Soccer Picks
Odds
Stake
Result
Status
Scotland - Premiership
Aberdeen vs Hamilton Academical
Double Chance
12
-555
$50,000.00
2 : 0
WIN
Status : WIN
Outcome : $59,000.00
Bet #2827245 Placed:
Kick-Off
Competition
Match
Soccer Picks
Odds
Stake
Result
Status
England - Community Shield
Arsenal vs Chelsea
Double Chance
12
-344
$50,000.00
1 : 1
LOSE
England - Championship
Bolton Wanderers vs Leeds United
Double Chance
1X
-188
2 : 3
LOSE
France - Ligue 1
Lille vs Nantes
1X2
Lille
105
3 : 0
WIN
Belgium - First Division A
Anderlecht vs KV Oostende
1X2
Anderlecht
-303
1 : 0
WIN
France - Ligue 1
Olympique Marseille vs Dijon
1X2
Olympique Marseille
-303
3 : 0
WIN
Belgium - First Division A
Club Brugge vs AS Eupen
1X2
Club Brugge
-333
3 : 1
WIN
Status : LOSE
Outcome : $0.00
Bet #2823205 Placed:
Kick-Off
Competition
Match
Soccer Picks
Odds
Stake
Result
Status
World - Club Friendlies
Leicester City vs Borussia M'gladbach
Double Chance
1X
-344
$50,000.00
2 : 1
WIN
Republic of Ireland - Premier Division
Bohemians vs Bray Wanderers
1X2
Bray Wanderers
250
0 : 0
LOSE
Republic of Ireland - Premier Division
Drogheda United vs Cork City
1X2
Cork City
-500
0 : 1
WIN
Republic of Ireland - Premier Division
Dundalk vs Limerick
1X2
Dundalk
-400
3 : 0
WIN
Republic of Ireland - Premier Division
Finn Harps vs Galway United
1X2
Finn Harps
110
1 : 3
LOSE
Republic of Ireland - Premier Division
Shamrock Rovers vs Derry City
Double Chance
1X
-238
0 : 2
LOSE
Status : LOSE
Outcome : $0.00
Bet #2823169 Placed:
Kick-Off
Competition
Match
Soccer Picks
Odds
Stake
Result
Status
Germany - 2. Bundesliga
Sandhausen vs Ingolstadt
1X2
Sandhausen
240
$50,000.00
1 : 0
WIN
Germany - 2. Bundesliga
Kaiserslautern vs Darmstadt 98
Double Chance
1X
-227
1 : 1
WIN
Belgium - First Division A
Standard Liège vs Genk
1X2
Standard Liège
120
2 : 1
WIN
France - Ligue 1
Monaco vs Toulouse
1X2
Monaco
-333
3 : 2
WIN
England - Championship
Nottingham Forest vs Millwall
1X2
Nottingham Forest
100
1 : 0
WIN
England - Championship
Sunderland vs Derby County
Double Chance
1X
-238
1 : 1
WIN
Status : WIN
Outcome : $1,988,363.52
Bet #2823114 Placed:
Kick-Off
Competition
Match
Soccer Picks
Odds
Stake
Result
Status
France - Ligue 2
Lens vs Nîmes
1X2
Nîmes
320
$50,000.00
1 : 2
WIN
France - Ligue 2
Nancy vs Niort
1X2
Nancy
-125
0 : 0
LOSE
France - Ligue 2
Quevilly Rouen vs Sochaux
1X2
Quevilly Rouen
225
1 : 1
LOSE
Status : LOSE
Outcome : $0.00
Bet #2823103 Placed:
Kick-Off
Competition
Match
Soccer Picks
Odds
Stake
Result
Status
France - Ligue 2
Clermont vs Tours
Draw No Bet
Tours
150
$50,000.00
2 : 0
LOSE
France - Ligue 2
Gazélec Ajaccio vs Lorient
1X2
Gazélec Ajaccio
150
0 : 0
LOSE
France - Ligue 2
Le Havre vs Auxerre
1X2
Draw
210
4 : 1
LOSE
Status : LOSE
Outcome : $0.00
Bet #2823088 Placed:
Kick-Off
Competition
Match
Soccer Picks
Odds
Stake
Result
Status
France - Ligue 2
Ajaccio vs Brest
1X2
Ajaccio
160
$50,000.00
2 : 1
WIN
France - Ligue 2
Bourg-en-Bresse vs Paris
1X2
Paris
220
1 : 2
WIN
France - Ligue 2
Châteauroux vs Valenciennes
1X2
Châteauroux
120
0 : 1
LOSE
Status : LOSE
Outcome : $0.00
Bet #2821693 Placed:
Kick-Off
Competition
Match
Soccer Picks
Odds
Stake
Result
Status
Europe - UEFA Europa League
Domžale vs Freiburg
1X2
Domžale
333
$50,000.00
2 : 0
WIN
Europe - UEFA Europa League
Sporting Braga vs AIK
1X2
AIK
425
1 : 1
LOSE
Status : LOSE
Outcome : $0.00
Bet #2821686 Placed:
Kick-Off
Competition
Match
Soccer Picks
Odds
Stake
Result
Status
Europe - UEFA Europa League
Osijek vs PSV
1X2
Osijek
500
$50,000.00
1 : 0
WIN
Europe - UEFA Europa League
Ružomberok vs Everton
1X2
Ružomberok
650
0 : 1
LOSE
Europe - UEFA Europa League
Panionios vs Maccabi Tel Aviv
1X2
Maccabi Tel Aviv
175
0 : 1
WIN
Status : LOSE
Outcome : $0.00
Bet #2821668 Placed:
Kick-Off
Competition
Match
Soccer Picks
Odds
Stake
Result
Status
Europe - UEFA Europa League
Milan vs CS U Craiova
1X2
Milan
-769
$5,000.00
2 : 0
WIN
Status : WIN
Outcome : $5,650.00
Bet #2821667 Placed:
Kick-Off
Competition
Match
Soccer Picks
Odds
Stake
Result
Status
Europe - UEFA Europa League
Athletic Club vs Dinamo Bucureşti
1X2
Athletic Club
-500
$50,000.00
3 : 0
WIN
Europe - UEFA Europa League
KV Oostende vs Olympique Marseille
1X2
Draw
280
0 : 0
WIN
Status : WIN
Outcome : $228,000.00
Bet #2821655 Placed:
Kick-Off
Competition
Match
Soccer Picks
Odds
Stake
Result
Status
Europe - UEFA Europa League
Hajduk Split vs Brøndby
1X2
Hajduk Split
-142
$50,000.00
2 : 0
WIN
Europe - UEFA Europa League
Midtjylland vs Arka Gdynia
1X2
Midtjylland
-303
2 : 1
WIN
Europe - UEFA Europa League
Rheindorf Altach vs Gent
Double Chance
1X
-149
3 : 1
WIN
Status : WIN
Outcome : $188,793.50