Soccer Tipster Profile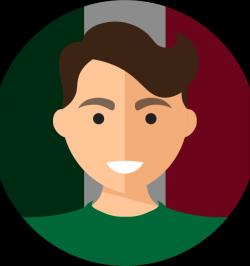 Country

MEXICO

Total Balance
🍊1,630,052.20

Winning Streak
12

Losing Streak
22

Expertise
1X2
Tian2107 participated in the following rounds of Tipsters Competition:
Feedback for Soccer Tipster Tian2107
Latest Messages for Tian2107:
fraada

princesum20

keep it up and wish you all the best
tian2107

Thanks Fraada & Proncesum20. I love earn money so I have been working on developing my own method and style gambling. I ussually invest 1-2 hour per day for make my combinations. I'm still working for the next round .
Omap

nice game pal
Omap

any game today?
allannwanjau

hello there..help me predict the following matches
1. Caen v lille
2. Metz v Nantes
3. Eupen v Kortrijik
4. Lorient v Nice
5. Mouscroun v Waasland Bereven
6. Kalsruher v Union Berlin
7. Dynamo Dresden v Hannover 96
8. Hradec kralove v Dukla Prague
9. MFK Karvina v Mlada Boleslav
10.Standard Liege v KAA Gent
11.Udinese v Sassuolo
12.Borussia Monchengladbach v LEIPZIG
13.Valencia v Athletic Bilbao
14.Montepeiller v St ETIENNE
15.koln v shalke 04
16.Oostende v Anderlecht
17.Ac MILAN V Fiorentina
tebza100

great start bravo, consistency, patience and bravery will make you profitable if you keep at it. please keep the fire burning.
Cedrick_Ji

How i wish i can be good as you in predicting
tian2107

Today ON FIRE MAN,
tian2107

VIVA MEXICO! TOP!
suspet11

Good job more wisdom
MJ1MONSTER

Keep it up
morriskararo12

you are very perfect in the 1x2 market but in btts under /over you have to improve in that area good job keep it up
Gmoh

Nice tips
aderinola1997

Where in Mexico do you reside

This discussion is part of the Soccer Forum. Read all 17 comments in the thread Tipster tian2107.
Write a comment:
Character Count:
0
Write a detailed comment of at least 150 characters to earn a reward point.
✓
Charting of Tipster Profit Per Round
Evolution of Tipster's Balance in Round #127
Tian2107's Rankings in Tipsters Competition Show-Hide
| # | Football Tipster | Win | Lose | Draw | Win % | Profit % | Pending | Outstanding | Total Balance |
| --- | --- | --- | --- | --- | --- | --- | --- | --- | --- |
| 10 | curepicks | 42 | 22 | 6 | 65.63 | 65.80% | 🍊0 | 🍊1,658,000 | 🍊1,658,000 |
| 11 | champzth | 70 | 53 | 23 | 56.91 | 65.21% | 🍊0 | 🍊1,652,103 | 🍊1,652,103 |
| 12 | mvintech12 | 14 | 33 | 9 | 29.79 | 63.80% | 🍊0 | 🍊1,638,000 | 🍊1,638,000 |
| 13 | tian2107 | 27 | 37 | 2 | 42.19 | 63.01% | 🍊210,000 | 🍊1,420,052 | 🍊1,630,052 |
| 14 | playnwin | 2 | 14 | 0 | 12.50 | 62.21% | 🍊0 | 🍊1,622,071 | 🍊1,622,071 |
Tian2107's biggest wins in round 127Show-Hide
Bet #3688286 Placed:
Kick-Off
Competition
Match
Soccer Picks
Odds
Stake
Result
Status
Brazil - Carioca 1
Goytacaz vs Nova Iguaçu
In-Play 1X2
Goytacaz
0-0 (58')
333
🍊50,000
1 : 0
WIN
Status : WIN
Outcome : 🍊216,500
Bet #3687927 Placed:
Kick-Off
Competition
Match
Soccer Picks
Odds
Stake
Result
Status
France - Ligue 2
Le Havre vs Red Star
Half Time / Full Time
Draw - Home
300
🍊50,000
1 : 0
(0 : 0)
WIN
Status : WIN
Outcome : 🍊200,000
Bet #3674201 Placed:
Kick-Off
Competition
Match
Soccer Picks
Odds
Stake
Result
Status
Spain - La Liga
Villarreal vs Getafe
In-Play 1X2
Getafe
0-0 (4')
300
🍊50,000
1 : 2
WIN
Status : WIN
Outcome : 🍊200,000
Bet #3684435 Placed:
Kick-Off
Competition
Match
Soccer Picks
Odds
Stake
Result
Status
England - Championship
Middlesbrough vs Millwall
In-Play 1X2
Draw
0-1 (74')
250
🍊50,000
1 : 1
WIN
Status : WIN
Outcome : 🍊175,000
Bet #3689326 Placed:
Kick-Off
Competition
Match
Soccer Picks
Odds
Stake
Result
Status
France - Coupe de France
Monaco vs Metz
1X2
Metz
333
🍊40,000
1 : 3
WIN
Status : WIN
Outcome : 🍊173,200
Bet #3682933 Placed:
Kick-Off
Competition
Match
Soccer Picks
Odds
Stake
Result
Status
Mexico - Liga MX
Puebla vs Santos Laguna
1X2
Draw
230
🍊50,000
1 : 1
WIN
Status : WIN
Outcome : 🍊165,000
Bet #3677130 Placed:
Kick-Off
Competition
Match
Soccer Picks
Odds
Stake
Result
Status
Spain - La Liga
Real Sociedad vs Espanyol
Over/Under - 1st Half
Over 1.5
225
🍊50,000
3 : 2
WIN
Status : WIN
Outcome : 🍊162,500
Bet #3689082 Placed:
Kick-Off
Competition
Match
Soccer Picks
Odds
Stake
Result
Status
France - Coupe de France
Toulouse vs Reims
1X2
Draw
220
🍊50,000
3 : 3
WIN
Status : WIN
Outcome : 🍊160,000
Bet #3683318 Placed:
Kick-Off
Competition
Match
Soccer Picks
Odds
Stake
Result
Status
Portugal - Primeira Liga
Belenenses vs Tondela
1X2
Draw
210
🍊50,000
2 : 2
WIN
Status : WIN
Outcome : 🍊155,000
Bet #3681126 Placed:
Kick-Off
Competition
Match
Soccer Picks
Odds
Stake
Result
Status
Spain - Copa del Rey
Real Sociedad vs Real Betis
1X2
Draw
210
🍊50,000
2 : 2
WIN
Status : WIN
Outcome : 🍊155,000
Bet #3674199 Placed:
Kick-Off
Competition
Match
Soccer Picks
Odds
Stake
Result
Status
Spain - Segunda División
Mallorca vs Deportivo La Coruña
In-Play 1X2
Mallorca
0-0 (20')
200
🍊50,000
1 : 0
WIN
Status : WIN
Outcome : 🍊150,000
Bet #3682643 Placed:
Kick-Off
Competition
Match
Soccer Picks
Odds
Stake
Result
Status
Spain - La Liga
Getafe vs Deportivo Alavés
Over / Under
Over 2.5
175
🍊50,000
4 : 0
WIN
Status : WIN
Outcome : 🍊137,500
Bet #3689085 Placed:
Kick-Off
Competition
Match
Soccer Picks
Odds
Stake
Result
Status
England - EFL Trophy
Bury vs Oxford United
1X2
Bury
155
🍊50,000
5 : 2
WIN
Status : WIN
Outcome : 🍊127,500
Bet #3683322 Placed:
Kick-Off
Competition
Match
Soccer Picks
Odds
Stake
Result
Status
England - Premier League
Wolverhampton Wanderers vs Leicester City
Over / Under
Over 2.5
137
🍊50,000
4 : 3
WIN
Status : WIN
Outcome : 🍊118,500
Bet #3684819 Placed:
Kick-Off
Competition
Match
Soccer Picks
Odds
Stake
Result
Status
Italy - Serie A
Internazionale vs Sassuolo
In-Play Over / Under
Under 2.5
0-0 (4')
130
🍊50,000
0 : 0
WIN
Status : WIN
Outcome : 🍊115,000
Tian2107's Bet Statement (Up to Last 100 Predictions)Show-Hide
Bet #3689329 Placed:
Kick-Off
Competition
Match
Soccer Picks
Odds
Stake
Result
Status
England - EFL Trophy
Portsmouth vs Peterborough United
In-Play 1X2
Draw
0-0 (35')
175
🍊10,000
1 : 0
LOSE
England - EFL Trophy
Bristol Rovers vs Port Vale
1X2
Bristol Rovers
-105
3 : 0
WIN
England - EFL Trophy
Bury vs Oxford United
1X2
Bury
162
5 : 2
WIN
Portugal - Taça da Liga
Benfica vs Porto
1X2
Benfica
200
1 : 3
LOSE
France - Coupe de France
Monaco vs Metz
1X2
Metz
333
1 : 3
WIN
Spain - Copa del Rey
Getafe vs Valencia
1X2
Draw
220
1 : 0
LOSE
Status : LOSE
Outcome : 🍊0
Bet #3689326 Placed:
Kick-Off
Competition
Match
Soccer Picks
Odds
Stake
Result
Status
France - Coupe de France
Monaco vs Metz
1X2
Metz
333
🍊40,000
1 : 3
WIN
Status : WIN
Outcome : 🍊173,200
Bet #3689325 Placed:
Kick-Off
Competition
Match
Soccer Picks
Odds
Stake
Result
Status
Portugal - Taça da Liga
Benfica vs Porto
1X2
Benfica
200
🍊40,000
1 : 3
LOSE
Status : LOSE
Outcome : 🍊0
Bet #3689128 Placed:
Kick-Off
Competition
Match
Soccer Picks
Odds
Stake
Result
Status
France - Coupe de France
Toulouse vs Reims
1X2
Draw
220
🍊10,000
3 : 3
WIN
England - EFL Trophy
Portsmouth vs Peterborough United
1X2
Draw
260
1 : 0
LOSE
England - EFL Trophy
Bristol Rovers vs Port Vale
1X2
Bristol Rovers
-111
3 : 0
WIN
England - EFL Trophy
Bury vs Oxford United
1X2
Bury
155
5 : 2
WIN
France - Coupe de France
Nancy vs Guingamp
Over / Under
Over 2.5
140
1 : 1
LOSE
France - Coupe de France
Villefranche vs Les Herbiers
Double Chance
X2
-120
2 : 0
LOSE
Status : LOSE
Outcome : 🍊0
Bet #3689081 Placed:
Kick-Off
Competition
Match
Soccer Picks
Odds
Stake
Result
Status
France - Coupe de France
Villefranche vs Les Herbiers
Double Chance
X2
-120
🍊50,000
2 : 0
LOSE
Status : LOSE
Outcome : 🍊0
Bet #3689082 Placed:
Kick-Off
Competition
Match
Soccer Picks
Odds
Stake
Result
Status
France - Coupe de France
Toulouse vs Reims
1X2
Draw
220
🍊50,000
3 : 3
WIN
Status : WIN
Outcome : 🍊160,000
Bet #3689083 Placed:
Kick-Off
Competition
Match
Soccer Picks
Odds
Stake
Result
Status
France - Coupe de France
Nancy vs Guingamp
Over / Under
Over 2.5
135
🍊50,000
1 : 1
LOSE
Status : LOSE
Outcome : 🍊0
Bet #3689084 Placed:
Kick-Off
Competition
Match
Soccer Picks
Odds
Stake
Result
Status
England - EFL Trophy
Portsmouth vs Peterborough United
1X2
Draw
260
🍊50,000
1 : 0
LOSE
Status : LOSE
Outcome : 🍊0
Bet #3689085 Placed:
Kick-Off
Competition
Match
Soccer Picks
Odds
Stake
Result
Status
England - EFL Trophy
Bury vs Oxford United
1X2
Bury
155
🍊50,000
5 : 2
WIN
Status : WIN
Outcome : 🍊127,500
Bet #3689086 Placed:
Kick-Off
Competition
Match
Soccer Picks
Odds
Stake
Result
Status
England - EFL Trophy
Bristol Rovers vs Port Vale
1X2
Bristol Rovers
-111
🍊50,000
3 : 0
WIN
Status : WIN
Outcome : 🍊95,000
Bet #3689087 Placed:
Kick-Off
Competition
Match
Soccer Picks
Odds
Stake
Result
Status
Spain - Copa del Rey
Getafe vs Valencia
1X2
Draw
200
🍊50,000
1 : 0
LOSE
Status : LOSE
Outcome : 🍊0
Bet #3688974 Placed:
Kick-Off
Competition
Match
Soccer Picks
Odds
Stake
Result
Status
Turkey - Cup
Akhisarspor vs Kayserispor
Over / Under
Under 2.5
107
🍊50,000
0 : 0
WIN
Status : WIN
Outcome : 🍊103,500
Bet #3688286 Placed:
Kick-Off
Competition
Match
Soccer Picks
Odds
Stake
Result
Status
Brazil - Carioca 1
Goytacaz vs Nova Iguaçu
In-Play 1X2
Goytacaz
0-0 (58')
333
🍊50,000
1 : 0
WIN
Status : WIN
Outcome : 🍊216,500
Bet #3688285 Placed:
Kick-Off
Competition
Match
Soccer Picks
Odds
Stake
Result
Status
South America - Sudamericano U20
Brazil U20 vs Venezuela U20
Over / Under
Over 2.5
100
🍊50,000
2 : 1
WIN
Status : WIN
Outcome : 🍊100,000
Bet #3687930 Placed:
Kick-Off
Competition
Match
Soccer Picks
Odds
Stake
Result
Status
Italy - Serie A
Juventus vs Chievo
Over / Under
Under 2.5
150
🍊10,000
3 : 0
LOSE
Spain - La Liga
Eibar vs Espanyol
Double Chance
X2
-120
3 : 0
LOSE
France - Ligue 2
Paris vs Brest
Over / Under
Over 2.5
187
0 : 1
LOSE
France - Ligue 2
Le Havre vs Red Star
Half Time / Full Time
Draw - Home
300
1 : 0
(0 : 0)
WIN
Spain - Segunda División
Granada vs Elche
Both Teams to Score
Yes
110
2 : 1
WIN
Status : LOSE
Outcome : 🍊0
Bet #3687924 Placed:
Kick-Off
Competition
Match
Soccer Picks
Odds
Stake
Result
Status
Spain - La Liga
Eibar vs Espanyol
Double Chance
X2
-120
🍊50,000
3 : 0
LOSE
Status : LOSE
Outcome : 🍊0
Bet #3687925 Placed:
Kick-Off
Competition
Match
Soccer Picks
Odds
Stake
Result
Status
Spain - Segunda División
Granada vs Elche
Both Teams to Score
Yes
110
🍊50,000
2 : 1
WIN
Status : WIN
Outcome : 🍊105,000
Bet #3687926 Placed:
Kick-Off
Competition
Match
Soccer Picks
Odds
Stake
Result
Status
France - Ligue 2
Paris vs Brest
Over / Under
Over 2.5
187
🍊50,000
0 : 1
LOSE
Status : LOSE
Outcome : 🍊0
Bet #3687927 Placed:
Kick-Off
Competition
Match
Soccer Picks
Odds
Stake
Result
Status
France - Ligue 2
Le Havre vs Red Star
Half Time / Full Time
Draw - Home
300
🍊50,000
1 : 0
(0 : 0)
WIN
Status : WIN
Outcome : 🍊200,000
Bet #3687928 Placed:
Kick-Off
Competition
Match
Soccer Picks
Odds
Stake
Result
Status
Italy - Serie A
Juventus vs Chievo
Over / Under
Under 2.5
150
🍊50,000
3 : 0
LOSE
Status : LOSE
Outcome : 🍊0
Bet #3685027 Placed:
Kick-Off
Competition
Match
Soccer Picks
Odds
Stake
Result
Status
Mexico - Liga MX
Querétaro vs Monterrey
1X2
Monterrey
-133
🍊50,000
1 : 2
WIN
Status : WIN
Outcome : 🍊87,500
Bet #3685028 Placed:
Kick-Off
Competition
Match
Soccer Picks
Odds
Stake
Result
Status
Argentina - Superliga
River Plate vs Defensa y Justicia
1X2
Draw
240
🍊50,000
0 : 1
LOSE
Status : LOSE
Outcome : 🍊0
Bet #3685029 Placed:
Kick-Off
Competition
Match
Soccer Picks
Odds
Stake
Result
Status
Argentina - Superliga
River Plate vs Defensa y Justicia
Over/Under - 1st Half
Under 0.5
162
🍊50,000
0 : 1
LOSE
Status : LOSE
Outcome : 🍊0
Bet #3685030 Placed:
Kick-Off
Competition
Match
Soccer Picks
Odds
Stake
Result
Status
Mexico - Liga MX
América vs Pachuca
1X2
América
-133
🍊50,000
3 : 0
WIN
Status : WIN
Outcome : 🍊87,500
Bet #3685031 Placed:
Kick-Off
Competition
Match
Soccer Picks
Odds
Stake
Result
Status
Mexico - Liga MX
Tigres UANL vs Cruz Azul
1X2
Tigres UANL
-117
🍊50,000
0 : 1
LOSE
Status : LOSE
Outcome : 🍊0
Bet #3684821 Placed:
Kick-Off
Competition
Match
Soccer Picks
Odds
Stake
Result
Status
Spain - La Liga
Celta de Vigo vs Valencia
Both Teams to Score
No
-105
🍊50,000
1 : 2
LOSE
Status : LOSE
Outcome : 🍊0
Bet #3684820 Placed:
Kick-Off
Competition
Match
Soccer Picks
Odds
Stake
Result
Status
Spain - Segunda División
Málaga vs Lugo
In-Play Half Time / Full Time
Home - Home
0-0 (8')
162
🍊50,000
2 : 1
Rejected ?
Status : DRAW
Outcome : 🍊50,000
Bet #3684819 Placed:
Kick-Off
Competition
Match
Soccer Picks
Odds
Stake
Result
Status
Italy - Serie A
Internazionale vs Sassuolo
In-Play Over / Under
Under 2.5
0-0 (4')
130
🍊50,000
0 : 0
WIN
Status : WIN
Outcome : 🍊115,000
Bet #3684569 Placed:
Kick-Off
Competition
Match
Soccer Picks
Odds
Stake
Result
Status
England - Championship
Swansea City vs Sheffield United
In-Play 1X2
Draw
0-0 (6')
210
🍊10,000
1 : 0
LOSE
England - Premier League
Arsenal vs Chelsea
In-Play 1X2
Draw
0-0 (7')
225
2 : 0
LOSE
Germany - Bundesliga
RB Leipzig vs Borussia Dortmund
In-Play 1X2
Draw
0-0 (6')
240
0 : 1
LOSE
Status : LOSE
Outcome : 🍊0
Bet #3684568 Placed:
Kick-Off
Competition
Match
Soccer Picks
Odds
Stake
Result
Status
England - Championship
Swansea City vs Sheffield United
In-Play 1X2
Draw
0-0 (6')
210
🍊10,000
1 : 0
LOSE
England - Premier League
Arsenal vs Chelsea
In-Play 1X2
Draw
0-0 (7')
225
2 : 0
LOSE
Germany - Bundesliga
RB Leipzig vs Borussia Dortmund
In-Play 1X2
Draw
0-0 (6')
240
0 : 1
LOSE
Status : LOSE
Outcome : 🍊0
Bet #3684565 Placed:
Kick-Off
Competition
Match
Soccer Picks
Odds
Stake
Result
Status
Germany - Bundesliga
RB Leipzig vs Borussia Dortmund
In-Play 1X2
Draw
0-0 (5')
240
🍊50,000
0 : 1
LOSE
Status : LOSE
Outcome : 🍊0
Bet #3684564 Placed:
Kick-Off
Competition
Match
Soccer Picks
Odds
Stake
Result
Status
England - Championship
Swansea City vs Sheffield United
In-Play 1X2
Draw
0-0 (5')
210
🍊50,000
1 : 0
LOSE
Status : LOSE
Outcome : 🍊0
Bet #3684563 Placed:
Kick-Off
Competition
Match
Soccer Picks
Odds
Stake
Result
Status
England - Premier League
Arsenal vs Chelsea
In-Play 1X2
Draw
0-0 (6')
225
🍊50,000
2 : 0
LOSE
Status : LOSE
Outcome : 🍊0
Bet #3684435 Placed:
Kick-Off
Competition
Match
Soccer Picks
Odds
Stake
Result
Status
England - Championship
Middlesbrough vs Millwall
In-Play 1X2
Draw
0-1 (74')
250
🍊50,000
1 : 1
WIN
Status : WIN
Outcome : 🍊175,000
Bet #3684434 Placed:
Kick-Off
Competition
Match
Soccer Picks
Odds
Stake
Result
Status
England - Championship
Aston Villa vs Hull City
In-Play 1X2
Hull City
2-2 (71')
400
🍊50,000
2 : 2
LOSE
Status : LOSE
Outcome : 🍊0
Bet #3683318 Placed:
Kick-Off
Competition
Match
Soccer Picks
Odds
Stake
Result
Status
Portugal - Primeira Liga
Belenenses vs Tondela
1X2
Draw
210
🍊50,000
2 : 2
WIN
Status : WIN
Outcome : 🍊155,000
Bet #3683320 Placed:
Kick-Off
Competition
Match
Soccer Picks
Odds
Stake
Result
Status
Germany - Bundesliga
Bayer Leverkusen vs Borussia M'gladbach
1X2
Draw
270
🍊50,000
0 : 1
LOSE
Status : LOSE
Outcome : 🍊0
Bet #3683319 Placed:
Kick-Off
Competition
Match
Soccer Picks
Odds
Stake
Result
Status
Spain - La Liga
Real Madrid vs Sevilla
Double Chance
X2
120
🍊50,000
2 : 0
LOSE
Status : LOSE
Outcome : 🍊0
Bet #3683321 Placed:
Kick-Off
Competition
Match
Soccer Picks
Odds
Stake
Result
Status
England - Premier League
AFC Bournemouth vs West Ham United
Draw No Bet
West Ham United
120
🍊50,000
2 : 0
LOSE
Status : LOSE
Outcome : 🍊0
Bet #3683322 Placed:
Kick-Off
Competition
Match
Soccer Picks
Odds
Stake
Result
Status
England - Premier League
Wolverhampton Wanderers vs Leicester City
Over / Under
Over 2.5
137
🍊50,000
4 : 3
WIN
Status : WIN
Outcome : 🍊118,500
Bet #3683323 Placed:
Kick-Off
Competition
Match
Soccer Picks
Odds
Stake
Result
Status
Italy - Serie A
Roma vs Torino
Over / Under
Under 2.5
130
🍊50,000
3 : 2
LOSE
Status : LOSE
Outcome : 🍊0
Bet #3683324 Placed:
Kick-Off
Competition
Match
Soccer Picks
Odds
Stake
Result
Status
Germany - Bundesliga
Augsburg vs Fortuna Düsseldorf
Over / Under
Under 2.5
110
🍊50,000
1 : 2
LOSE
Status : LOSE
Outcome : 🍊0
Bet #3683325 Placed:
Kick-Off
Competition
Match
Soccer Picks
Odds
Stake
Result
Status
England - Premier League
Watford vs Burnley
Over / Under
Under 2.5
100
🍊50,000
0 : 0
WIN
Status : WIN
Outcome : 🍊100,000
Bet #3682933 Placed:
Kick-Off
Competition
Match
Soccer Picks
Odds
Stake
Result
Status
Mexico - Liga MX
Puebla vs Santos Laguna
1X2
Draw
230
🍊50,000
1 : 1
WIN
Status : WIN
Outcome : 🍊165,000
Bet #3682932 Placed:
Kick-Off
Competition
Match
Soccer Picks
Odds
Stake
Result
Status
Mexico - Liga MX
Morelia vs Veracruz
1X2
Morelia
-163
🍊50,000
2 : 0
WIN
Status : WIN
Outcome : 🍊80,500
Bet #3682860 Placed:
Kick-Off
Competition
Match
Soccer Picks
Odds
Stake
Result
Status
Portugal - Primeira Liga
Vitória Guimarães vs Benfica
In-Play 1X2
Draw
0-0 (22')
187
🍊50,000
0 : 1
LOSE
Status : LOSE
Outcome : 🍊0
Bet #3682643 Placed:
Kick-Off
Competition
Match
Soccer Picks
Odds
Stake
Result
Status
Spain - La Liga
Getafe vs Deportivo Alavés
Over / Under
Over 2.5
175
🍊50,000
4 : 0
WIN
Status : WIN
Outcome : 🍊137,500
Bet #3682644 Placed:
Kick-Off
Competition
Match
Soccer Picks
Odds
Stake
Result
Status
Germany - Bundesliga
Hoffenheim vs Bayern München
Asian Handicap
Bayern München -1.5
110
🍊50,000
1 : 3
WIN
Status : WIN
Outcome : 🍊105,000
Bet #3682645 Placed:
Kick-Off
Competition
Match
Soccer Picks
Odds
Stake
Result
Status
France - Ligue 1
Lille vs Amiens SC
Half Time / Full Time
Home - Home
160
🍊50,000
2 : 1
(1 : 1)
LOSE
Status : LOSE
Outcome : 🍊0
Bet #3682646 Placed:
Kick-Off
Competition
Match
Soccer Picks
Odds
Stake
Result
Status
Portugal - Primeira Liga
Nacional vs Sporting Braga
In-Play 1X2
Sporting Braga
0-0 (6')
-105
🍊50,000
0 : 3
WIN
Status : WIN
Outcome : 🍊97,500
Bet #3682471 Placed:
Kick-Off
Competition
Match
Soccer Picks
Odds
Stake
Result
Status
Germany - Bundesliga
Hoffenheim vs Bayern München
1X2
Bayern München
-250
🍊10,000
1 : 3
WIN
Portugal - Primeira Liga
Nacional vs Sporting Braga
1X2
Sporting Braga
-138
0 : 3
WIN
France - Ligue 1
Lille vs Amiens SC
1X2
Lille
-181
2 : 1
WIN
Spain - La Liga
Getafe vs Deportivo Alavés
Over / Under
Over 1.5
-181
4 : 0
WIN
Status : WIN
Outcome : 🍊57,852
Bet #3681128 Placed:
Kick-Off
Competition
Match
Soccer Picks
Odds
Stake
Result
Status
Spain - Copa del Rey
Barcelona vs Levante
Asian Handicap
Levante +2.5
115
🍊50,000
3 : 0
LOSE
Status : LOSE
Outcome : 🍊0
Bet #3681127 Placed:
Kick-Off
Competition
Match
Soccer Picks
Odds
Stake
Result
Status
Spain - Copa del Rey
Espanyol vs Villarreal
1X2
Espanyol
100
🍊50,000
3 : 1
WIN
Status : WIN
Outcome : 🍊100,000
Bet #3681126 Placed:
Kick-Off
Competition
Match
Soccer Picks
Odds
Stake
Result
Status
Spain - Copa del Rey
Real Sociedad vs Real Betis
1X2
Draw
210
🍊50,000
2 : 2
WIN
Status : WIN
Outcome : 🍊155,000
Bet #3680182 Placed:
Kick-Off
Competition
Match
Soccer Picks
Odds
Stake
Result
Status
Spain - Copa del Rey
Sevilla vs Athletic Club
In-Play 1X2
Draw
0-0 (5')
240
🍊50,000
0 : 1
LOSE
Status : LOSE
Outcome : 🍊0
Bet #3680181 Placed:
Kick-Off
Competition
Match
Soccer Picks
Odds
Stake
Result
Status
Spain - Copa del Rey
Atlético Madrid vs Girona
In-Play 1X2
Atlético Madrid
1-1 (46')
-163
🍊50,000
3 : 3
LOSE
Status : LOSE
Outcome : 🍊0
Bet #3680180 Placed:
Kick-Off
Competition
Match
Soccer Picks
Odds
Stake
Result
Status
France - Coupe de France
Grenoble Foot 38 vs Strasbourg
In-Play 1X2
Strasbourg
0-0 (65')
300
🍊50,000
0 : 0
LOSE
Status : LOSE
Outcome : 🍊0
Bet #3677401 Placed:
Kick-Off
Competition
Match
Soccer Picks
Odds
Stake
Result
Status
France - Ligue 2
Red Star vs Lens
Both Teams to Score
Yes
110
🍊10,000
1 : 0
LOSE
England - Premier League
Manchester City vs Wolverhampton Wanderers
Both Teams to Score
Yes
120
3 : 0
LOSE
Spain - La Liga
Real Sociedad vs Espanyol
Over/Under - 1st Half
Over 1.5
225
3 : 2
WIN
Status : LOSE
Outcome : 🍊0
Bet #3677140 Placed:
Kick-Off
Competition
Match
Soccer Picks
Odds
Stake
Result
Status
France - Ligue 2
Red Star vs Lens
Both Teams to Score
Yes
110
🍊50,000
1 : 0
LOSE
Status : LOSE
Outcome : 🍊0
Bet #3677132 Placed:
Kick-Off
Competition
Match
Soccer Picks
Odds
Stake
Result
Status
England - Premier League
Manchester City vs Wolverhampton Wanderers
Both Teams to Score
Yes
110
🍊50,000
3 : 0
LOSE
Status : LOSE
Outcome : 🍊0
Bet #3677131 Placed:
Kick-Off
Competition
Match
Soccer Picks
Odds
Stake
Result
Status
Italy - Coppa Italia
Cagliari vs Atalanta
1X2
Draw
280
🍊50,000
0 : 2
LOSE
Status : LOSE
Outcome : 🍊0
Bet #3677130 Placed:
Kick-Off
Competition
Match
Soccer Picks
Odds
Stake
Result
Status
Spain - La Liga
Real Sociedad vs Espanyol
Over/Under - 1st Half
Over 1.5
225
🍊50,000
3 : 2
WIN
Status : WIN
Outcome : 🍊162,500
Bet #3674202 Placed:
Kick-Off
Competition
Match
Soccer Picks
Odds
Stake
Result
Status
France - Ligue 1
Guingamp vs Saint-Étienne
In-Play 1X2
Draw
0-1 (HT)
275
🍊50,000
0 : 1
LOSE
Status : LOSE
Outcome : 🍊0
Bet #3674201 Placed:
Kick-Off
Competition
Match
Soccer Picks
Odds
Stake
Result
Status
Spain - La Liga
Villarreal vs Getafe
In-Play 1X2
Getafe
0-0 (4')
300
🍊50,000
1 : 2
WIN
Status : WIN
Outcome : 🍊200,000
Bet #3674200 Placed:
Kick-Off
Competition
Match
Soccer Picks
Odds
Stake
Result
Status
Spain - Segunda División
Real Oviedo vs Tenerife
In-Play 1X2
Real Oviedo
0-0 (19')
120
🍊50,000
1 : 0
Rejected ?
Status : DRAW
Outcome : 🍊50,000
Bet #3674199 Placed:
Kick-Off
Competition
Match
Soccer Picks
Odds
Stake
Result
Status
Spain - Segunda División
Mallorca vs Deportivo La Coruña
In-Play 1X2
Mallorca
0-0 (20')
200
🍊50,000
1 : 0
WIN
Status : WIN
Outcome : 🍊150,000