Soccer Tipster Profile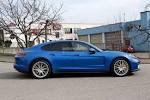 Country

SOUTH AFRICA

Total Balance
🍊1,058,624.75

Winning Streak
15

Losing Streak
11

Worst


Expertise
1X2
Tebza100 participated in the following rounds of Tipsters Competition:
Biography
If God be for you, He is more than the world against you. I pray we all win and succeed in all endervours of our lives, wherever in the world you may be!This is my season. watch me SOAR!!!!
Feedback for Soccer Tipster Tebza100
Latest Messages for Tebza100:
This discussion is part of the Soccer Forum.
Write a comment:
Character Count:
0
Write a detailed comment of at least 150 characters to earn a reward point.
✓
Charting of Tipster Profit Per Round
Evolution of Tipster's Balance in Round #121
Tebza100's Rankings in Tipsters Competition Show-Hide
| # | Football Tipster | Win | Lose | Draw | Win % | Profit % | Pending | Outstanding | Total Balance |
| --- | --- | --- | --- | --- | --- | --- | --- | --- | --- |
| 121 | BeMinh | 4 | 4 | 3 | 50.00 | 6.19% | 🍊0 | 🍊1,061,940 | 🍊1,061,940 |
| 122 | osaeemma26 | 2 | 0 | 0 | 100.00 | 6.15% | 🍊0 | 🍊1,061,500 | 🍊1,061,500 |
| 123 | khaycee48 | 13 | 36 | 6 | 26.53 | 6.05% | 🍊180,000 | 🍊880,493 | 🍊1,060,493 |
| 124 | tebza100 | 20 | 22 | 0 | 47.62 | 5.86% | 🍊5,000 | 🍊1,053,625 | 🍊1,058,625 |
| 125 | temmysuccess | 41 | 7 | 6 | 85.42 | 5.74% | 🍊0 | 🍊1,057,437 | 🍊1,057,437 |
Tebza100's biggest wins in round 121Show-Hide
Bet #3411881 Placed:
Kick-Off
Competition
Match
Soccer Picks
Odds
Stake
Result
Status
World - Club Friendlies
Sparta Praha vs Krylya Sovetov
1X2
Sparta Praha
-151
🍊50,000
2 : 1
WIN
World - Club Friendlies
Eintracht Stadtallendorf vs Waldgirmes
1X2
Eintracht Stadtallendorf
-333
3 : 2
WIN
Europe - UEFA Europa League
Samtredia vs Tobol
1X2
Tobol
-200
0 : 1
WIN
Europe - UEFA Champions League
Alashkert vs Celtic
1X2
Celtic
-454
0 : 3
WIN
World - Club Friendlies
Stadlau vs Austria Wien II
1X2
Austria Wien II
-277
:
Canceled ?
Europe - UEFA Champions League
Shkendija vs The New Saints
1X2
Shkendija
-500
5 : 0
WIN
World - Club Friendlies
Forfar Athletic vs Formartine United
1X2
Forfar Athletic
-250
5 : 0
WIN
World - Club Friendlies
Khimki vs Strogino
1X2
Khimki
-277
3 : 2
WIN
Status : WIN
Outcome : 🍊451,150
Bet #3411861 Placed:
Kick-Off
Competition
Match
Soccer Picks
Odds
Stake
Result
Status
Europe - UEFA Europa League
Samtredia vs Tobol
1X2
Tobol
-200
🍊39,900
0 : 1
WIN
Europe - UEFA Champions League
Flora vs Hapoel Be'er Sheva
1X2
Hapoel Be'er Sheva
-200
1 : 4
WIN
World - Club Friendlies
Benfica vs Napredak
1X2
Benfica
-500
3 : 0
WIN
Status : WIN
Outcome : 🍊107,730
Bet #3415121 Placed:
Kick-Off
Competition
Match
Soccer Picks
Odds
Stake
Result
Status
World - Club Friendlies
Hoffenheim vs Unterhaching
1X2
Hoffenheim
-500
🍊50,000
3 : 0
WIN
World - Club Friendlies
Rijeka vs Luton Town
1X2
Rijeka
-277
2 : 0
WIN
World - Club Friendlies
Eilenburg vs Chemnitzer FC
1X2
Chemnitzer FC
-500
1 : 2
WIN
Status : WIN
Outcome : 🍊97,920
Bet #3415123 Placed:
Kick-Off
Competition
Match
Soccer Picks
Odds
Stake
Result
Status
World - Club Friendlies
Niort vs Les Herbiers
1X2
Niort
-303
🍊50,000
1 : 0
WIN
Republic of Ireland - First Division
Athlone Town vs Cabinteely
1X2
Cabinteely
-400
1 : 3
WIN
Status : WIN
Outcome : 🍊83,125
Bet #3412968 Placed:
Kick-Off
Competition
Match
Soccer Picks
Odds
Stake
Result
Status
World - Club Friendlies
Slovácko vs Spartak Moskva
1X2
Spartak Moskva
-175
🍊50,000
0 : 1
WIN
Status : WIN
Outcome : 🍊78,500
Bet #3412972 Placed:
Kick-Off
Competition
Match
Soccer Picks
Odds
Stake
Result
Status
USA - MLS
New York City vs Montreal Impact
1X2
New York City
-200
🍊50,000
3 : 0
WIN
Status : WIN
Outcome : 🍊75,000
Bet #3415137 Placed:
Kick-Off
Competition
Match
Soccer Picks
Odds
Stake
Result
Status
World - Club Friendlies
Brackley Town vs Milton Keynes Dons
1X2
Brackley Town
300
🍊5,000
1 : 0
WIN
Status : WIN
Outcome : 🍊20,000
Bet #3420983 Placed:
Kick-Off
Competition
Match
Soccer Picks
Odds
Stake
Result
Status
Europe - UEFA Champions League
Rosenborg vs Valur
1X2
Rosenborg
-400
🍊10,000
3 : 1
WIN
Status : WIN
Outcome : 🍊12,500
Bet #3420984 Placed:
Kick-Off
Competition
Match
Soccer Picks
Odds
Stake
Result
Status
World - Club Friendlies
Tubize vs Standard Liège
1X2
Standard Liège
-400
🍊10,000
0 : 1
WIN
Status : WIN
Outcome : 🍊12,500
Bet #3412977 Placed:
Kick-Off
Competition
Match
Soccer Picks
Odds
Stake
Result
Status
World - Club Friendlies
UCD vs Oxford United
1X2
Oxford United
-555
🍊10,000
0 : 2
WIN
Status : WIN
Outcome : 🍊11,800
Bet #3420981 Placed:
Kick-Off
Competition
Match
Soccer Picks
Odds
Stake
Result
Status
Scotland - League Cup
Cove Rangers vs Hearts
1X2
Hearts
-833
🍊10,000
1 : 2
WIN
Status : WIN
Outcome : 🍊11,200
Bet #3420982 Placed:
Kick-Off
Competition
Match
Soccer Picks
Odds
Stake
Result
Status
Europe - UEFA Champions League
Celtic vs Alashkert
1X2
Celtic
-1249
🍊10,000
3 : 0
WIN
Status : WIN
Outcome : 🍊10,800
Bet #3420987 Placed:
Kick-Off
Competition
Match
Soccer Picks
Odds
Stake
Result
Status
World - Club Friendlies
Hannover 96 vs Wacker Nordhausen
1X2
Hannover 96
-1666
🍊10,000
2 : 0
WIN
Status : WIN
Outcome : 🍊10,600
Bet #3412974 Placed:
Kick-Off
Competition
Match
Soccer Picks
Odds
Stake
Result
Status
World - Club Friendlies
Dongen vs Willem II
1X2
Willem II
-1666
🍊10,000
0 : 9
WIN
Status : WIN
Outcome : 🍊10,600
Bet #3412976 Placed:
Kick-Off
Competition
Match
Soccer Picks
Odds
Stake
Result
Status
World - Club Friendlies
Oberachern vs Darmstadt 98
1X2
Darmstadt 98
-1666
🍊10,000
2 : 5
WIN
Status : WIN
Outcome : 🍊10,600
Tebza100's Bet Statement (Up to Last 100 Predictions)Show-Hide
Bet #3423079 Placed:
Kick-Off
Competition
Match
Soccer Picks
Odds
Stake
Result
Status
World - Club Friendlies
Trabzonspor vs Spartak Moskva
1X2
Spartak Moskva
100
🍊5,000
1 : 4
WIN
Status : WIN
Outcome : 🍊10,000
Bet #3423078 Placed:
Kick-Off
Competition
Match
Soccer Picks
Odds
Stake
Result
Status
Austria - Cup
Leobendorf vs Neuberg
1X2
Leobendorf
-833
🍊5,000
2 : 0
WIN
Status : WIN
Outcome : 🍊5,600
Bet #3420981 Placed:
Kick-Off
Competition
Match
Soccer Picks
Odds
Stake
Result
Status
Scotland - League Cup
Cove Rangers vs Hearts
1X2
Hearts
-833
🍊10,000
1 : 2
WIN
Status : WIN
Outcome : 🍊11,200
Bet #3420982 Placed:
Kick-Off
Competition
Match
Soccer Picks
Odds
Stake
Result
Status
Europe - UEFA Champions League
Celtic vs Alashkert
1X2
Celtic
-1249
🍊10,000
3 : 0
WIN
Status : WIN
Outcome : 🍊10,800
Bet #3420983 Placed:
Kick-Off
Competition
Match
Soccer Picks
Odds
Stake
Result
Status
Europe - UEFA Champions League
Rosenborg vs Valur
1X2
Rosenborg
-400
🍊10,000
3 : 1
WIN
Status : WIN
Outcome : 🍊12,500
Bet #3420984 Placed:
Kick-Off
Competition
Match
Soccer Picks
Odds
Stake
Result
Status
World - Club Friendlies
Tubize vs Standard Liège
1X2
Standard Liège
-400
🍊10,000
0 : 1
WIN
Status : WIN
Outcome : 🍊12,500
Bet #3420985 Placed:
Kick-Off
Competition
Match
Soccer Picks
Odds
Stake
Result
Status
World - Club Friendlies
Groningen vs Uerdingen
1X2
Groningen
-357
🍊10,000
0 : 1
LOSE
Status : LOSE
Outcome : 🍊0
Bet #3420986 Placed:
Kick-Off
Competition
Match
Soccer Picks
Odds
Stake
Result
Status
World - Club Friendlies
Illertissen vs Stuttgart
1X2
Stuttgart
-1999
🍊10,000
3 : 3
LOSE
Status : LOSE
Outcome : 🍊0
Bet #3420987 Placed:
Kick-Off
Competition
Match
Soccer Picks
Odds
Stake
Result
Status
World - Club Friendlies
Hannover 96 vs Wacker Nordhausen
1X2
Hannover 96
-1666
🍊10,000
2 : 0
WIN
Status : WIN
Outcome : 🍊10,600
Bet #3420980 Placed:
Kick-Off
Competition
Match
Soccer Picks
Odds
Stake
Result
Status
Korea Republic - K League 1
Jeonbuk Motors vs Jeju United
1X2
Jeonbuk Motors
-175
🍊10,000
1 : 0
WIN
Korea Republic - K League 1
Suwon Bluewings vs Incheon United
1X2
Suwon Bluewings
-175
5 : 2
WIN
World - Club Friendlies
AEK Larnaca vs Enosis
1X2
AEK Larnaca
-303
2 : 0
WIN
World - Club Friendlies
Dinamo Zagreb vs Sesvete
1X2
Dinamo Zagreb
-500
0 : 0
LOSE
World - Club Friendlies
Tubize vs Standard Liège
1X2
Standard Liège
-400
0 : 1
WIN
World - Club Friendlies
Boavista vs Coruxo
1X2
Boavista
-303
1 : 0
WIN
Europe - UEFA Champions League
Rosenborg vs Valur
1X2
Rosenborg
-400
3 : 1
WIN
World - Club Friendlies
Bury vs Everton
1X2
Everton
-400
1 : 1
LOSE
Status : LOSE
Outcome : 🍊0
Bet #3419728 Placed:
Kick-Off
Competition
Match
Soccer Picks
Odds
Stake
Result
Status
China PR - CSL
Jiangsu Suning vs Beijing Renhe
1X2
Jiangsu Suning
-142
🍊50,000
0 : 0
LOSE
Europe - UEFA Europa League
Levski Sofia vs Vaduz
1X2
Levski Sofia
-303
3 : 2
WIN
World - Club Friendlies
Grenoble Foot 38 vs Annecy
1X2
Grenoble Foot 38
-250
5 : 0
WIN
World - Club Friendlies
Eibar vs Tudelano
1X2
Eibar
-400
4 : 0
WIN
World - Club Friendlies
Villarreal vs Hércules
1X2
Villarreal
-454
1 : 1
LOSE
Europe - UEFA Champions League
Vidi vs F91 Dudelange
1X2
Vidi
-188
2 : 1
WIN
Scotland - League Cup
Dunfermline Athletic vs Peterhead
1X2
Dunfermline Athletic
-400
3 : 0
WIN
Europe - UEFA Champions League
Legia Warszawa vs Cork City
1X2
Legia Warszawa
-357
3 : 0
WIN
Status : LOSE
Outcome : 🍊0
Bet #3415138 Placed:
Kick-Off
Competition
Match
Soccer Picks
Odds
Stake
Result
Status
World - Club Friendlies
Lincoln City vs Sheffield Wednesday
1X2
Lincoln City
300
🍊5,000
0 : 1
LOSE
Status : LOSE
Outcome : 🍊0
Bet #3415137 Placed:
Kick-Off
Competition
Match
Soccer Picks
Odds
Stake
Result
Status
World - Club Friendlies
Brackley Town vs Milton Keynes Dons
1X2
Brackley Town
300
🍊5,000
1 : 0
WIN
Status : WIN
Outcome : 🍊20,000
Bet #3415136 Placed:
Kick-Off
Competition
Match
Soccer Picks
Odds
Stake
Result
Status
Scotland - League Cup
Kilmarnock vs St. Mirren
1X2
Kilmarnock
-125
🍊5,000
0 : 0
LOSE
Status : LOSE
Outcome : 🍊0
Bet #3415134 Placed:
Kick-Off
Competition
Match
Soccer Picks
Odds
Stake
Result
Status
Brazil - Serie B
Goiás vs Criciúma
1X2
Draw
240
🍊5,000
2 : 1
LOSE
Status : LOSE
Outcome : 🍊0
Bet #3415135 Placed:
Kick-Off
Competition
Match
Soccer Picks
Odds
Stake
Result
Status
Brazil - Serie B
Boa vs CRB
1X2
Draw
187
🍊5,000
0 : 1
LOSE
Status : LOSE
Outcome : 🍊0
Bet #3415132 Placed:
Kick-Off
Competition
Match
Soccer Picks
Odds
Stake
Result
Status
World - Club Friendlies
Staines Town vs Queens Park Rangers
1X2
Queens Park Rangers
-833
🍊5,000
0 : 7
WIN
Status : WIN
Outcome : 🍊5,600
Bet #3415131 Placed:
Kick-Off
Competition
Match
Soccer Picks
Odds
Stake
Result
Status
World - Club Friendlies
Sporting Braga vs Hull City
1X2
Sporting Braga
-227
🍊5,000
4 : 1
WIN
Status : WIN
Outcome : 🍊7,200
Bet #3415130 Placed:
Kick-Off
Competition
Match
Soccer Picks
Odds
Stake
Result
Status
World - Club Friendlies
Preußen Münster vs Verl
1X2
Preußen Münster
-227
🍊5,000
3 : 3
LOSE
Status : LOSE
Outcome : 🍊0
Bet #3415129 Placed:
Kick-Off
Competition
Match
Soccer Picks
Odds
Stake
Result
Status
World - Club Friendlies
Eilenburg vs Chemnitzer FC
1X2
Chemnitzer FC
-500
🍊5,000
1 : 2
WIN
Status : WIN
Outcome : 🍊6,000
Bet #3415126 Placed:
Kick-Off
Competition
Match
Soccer Picks
Odds
Stake
Result
Status
Denmark - Superliga
Vejle vs Hobro
1X2
Draw
230
🍊5,000
3 : 1
LOSE
World - Club Friendlies
Preußen Münster vs Verl
1X2
Preußen Münster
-227
3 : 3
LOSE
World - Club Friendlies
Eilenburg vs Chemnitzer FC
1X2
Chemnitzer FC
-500
1 : 2
WIN
World - Club Friendlies
Aalen vs Stuttgart II
1X2
Aalen
-303
1 : 1
LOSE
Status : LOSE
Outcome : 🍊0
Bet #3415123 Placed:
Kick-Off
Competition
Match
Soccer Picks
Odds
Stake
Result
Status
World - Club Friendlies
Niort vs Les Herbiers
1X2
Niort
-303
🍊50,000
1 : 0
WIN
Republic of Ireland - First Division
Athlone Town vs Cabinteely
1X2
Cabinteely
-400
1 : 3
WIN
Status : WIN
Outcome : 🍊83,125
Bet #3415121 Placed:
Kick-Off
Competition
Match
Soccer Picks
Odds
Stake
Result
Status
World - Club Friendlies
Hoffenheim vs Unterhaching
1X2
Hoffenheim
-500
🍊50,000
3 : 0
WIN
World - Club Friendlies
Rijeka vs Luton Town
1X2
Rijeka
-277
2 : 0
WIN
World - Club Friendlies
Eilenburg vs Chemnitzer FC
1X2
Chemnitzer FC
-500
1 : 2
WIN
Status : WIN
Outcome : 🍊97,920
Bet #3412977 Placed:
Kick-Off
Competition
Match
Soccer Picks
Odds
Stake
Result
Status
World - Club Friendlies
UCD vs Oxford United
1X2
Oxford United
-555
🍊10,000
0 : 2
WIN
Status : WIN
Outcome : 🍊11,800
Bet #3412976 Placed:
Kick-Off
Competition
Match
Soccer Picks
Odds
Stake
Result
Status
World - Club Friendlies
Oberachern vs Darmstadt 98
1X2
Darmstadt 98
-1666
🍊10,000
2 : 5
WIN
Status : WIN
Outcome : 🍊10,600
Bet #3412974 Placed:
Kick-Off
Competition
Match
Soccer Picks
Odds
Stake
Result
Status
World - Club Friendlies
Dongen vs Willem II
1X2
Willem II
-1666
🍊10,000
0 : 9
WIN
Status : WIN
Outcome : 🍊10,600
Bet #3412975 Placed:
Kick-Off
Competition
Match
Soccer Picks
Odds
Stake
Result
Status
Europe - UEFA Champions League
Spartaks Jūrmala vs Crvena Zvezda
1X2
Crvena Zvezda
-500
🍊10,000
0 : 0
LOSE
Status : LOSE
Outcome : 🍊0
Bet #3412973 Placed:
Kick-Off
Competition
Match
Soccer Picks
Odds
Stake
Result
Status
Europe - UEFA Europa League
Glenavon vs Molde
1X2
Molde
-714
🍊10,000
2 : 1
LOSE
Status : LOSE
Outcome : 🍊0
Bet #3412968 Placed:
Kick-Off
Competition
Match
Soccer Picks
Odds
Stake
Result
Status
World - Club Friendlies
Slovácko vs Spartak Moskva
1X2
Spartak Moskva
-175
🍊50,000
0 : 1
WIN
Status : WIN
Outcome : 🍊78,500
Bet #3412969 Placed:
Kick-Off
Competition
Match
Soccer Picks
Odds
Stake
Result
Status
World - Club Friendlies
Olympique Marseille vs Béziers
1X2
Olympique Marseille
-400
🍊50,000
1 : 2
LOSE
Status : LOSE
Outcome : 🍊0
Bet #3412970 Placed:
Kick-Off
Competition
Match
Soccer Picks
Odds
Stake
Result
Status
World - Club Friendlies
Tondela vs Anadia
1X2
Tondela
-277
🍊50,000
1 : 1
LOSE
Status : LOSE
Outcome : 🍊0
Bet #3412971 Placed:
Kick-Off
Competition
Match
Soccer Picks
Odds
Stake
Result
Status
Europe - UEFA Champions League
Kukësi vs Valletta
1X2
Kukësi
-156
🍊50,000
0 : 0
LOSE
Status : LOSE
Outcome : 🍊0
Bet #3412972 Placed:
Kick-Off
Competition
Match
Soccer Picks
Odds
Stake
Result
Status
USA - MLS
New York City vs Montreal Impact
1X2
New York City
-200
🍊50,000
3 : 0
WIN
Status : WIN
Outcome : 🍊75,000
Bet #3412965 Placed:
Kick-Off
Competition
Match
Soccer Picks
Odds
Stake
Result
Status
World - Club Friendlies
Jiangsu Suning vs Southampton
1X2
Southampton
-400
🍊50,000
2 : 3
WIN
World - Club Friendlies
Teplice vs Litoměřicko
1X2
Litoměřicko
-400
6 : 0
LOSE
Japan - Emperor Cup
Tokyo vs Albirex Niigata
1X2
Tokyo
-163
3 : 1
WIN
Status : LOSE
Outcome : 🍊0
Bet #3412961 Placed:
Kick-Off
Competition
Match
Soccer Picks
Odds
Stake
Result
Status
Japan - Emperor Cup
Kawasaki Frontale vs Mito Hollyhock
1X2
Kawasaki Frontale
-250
🍊50,000
1 : 1
LOSE
World - Club Friendlies
Chornomorets vs Balkany Zorya
1X2
Chornomorets
-250
1 : 0
WIN
World - Club Friendlies
Viktoria Žižkov vs Slavoj Vyšehrad
1X2
Viktoria Žižkov
-277
3 : 2
WIN
Status : LOSE
Outcome : 🍊0
Bet #3411884 Placed:
Kick-Off
Competition
Match
Soccer Picks
Odds
Stake
Result
Status
World - Club Friendlies
Benfica vs Napredak
1X2
Benfica
-500
🍊10,000
3 : 0
WIN
World - Club Friendlies
Parndorf vs Wiener Neustadt
1X2
Wiener Neustadt
-250
1 : 0
LOSE
World - Club Friendlies
Darlington vs Sunderland
1X2
Sunderland
-400
1 : 0
LOSE
World - Club Friendlies
Torquay United vs Forest Green Rovers
1X2
Forest Green Rovers
-120
1 : 4
WIN
World - Club Friendlies
Bury vs Huddersfield Town
1X2
Huddersfield Town
-400
0 : 4
WIN
Europe - UEFA Champions League
Cork City vs Legia Warszawa
1X2
Legia Warszawa
-142
0 : 1
WIN
Status : LOSE
Outcome : 🍊0
Bet #3411882 Placed:
Kick-Off
Competition
Match
Soccer Picks
Odds
Stake
Result
Status
World - Club Friendlies
Jagiellonia Białystok vs Dinamo Bucureşti
1X2
Draw
230
🍊50,000
4 : 1
LOSE
World - Club Friendlies
Nancy vs Orléans
1X2
Draw
225
2 : 3
LOSE
World - Club Friendlies
Wisła Płock vs AEK Larnaca
1X2
Draw
260
0 : 1
LOSE
World - Club Friendlies
Sporting Braga vs Leixões
1X2
Sporting Braga
-227
1 : 2
LOSE
Status : LOSE
Outcome : 🍊0
Bet #3411881 Placed:
Kick-Off
Competition
Match
Soccer Picks
Odds
Stake
Result
Status
World - Club Friendlies
Sparta Praha vs Krylya Sovetov
1X2
Sparta Praha
-151
🍊50,000
2 : 1
WIN
World - Club Friendlies
Eintracht Stadtallendorf vs Waldgirmes
1X2
Eintracht Stadtallendorf
-333
3 : 2
WIN
Europe - UEFA Europa League
Samtredia vs Tobol
1X2
Tobol
-200
0 : 1
WIN
Europe - UEFA Champions League
Alashkert vs Celtic
1X2
Celtic
-454
0 : 3
WIN
World - Club Friendlies
Stadlau vs Austria Wien II
1X2
Austria Wien II
-277
:
Canceled ?
Europe - UEFA Champions League
Shkendija vs The New Saints
1X2
Shkendija
-500
5 : 0
WIN
World - Club Friendlies
Forfar Athletic vs Formartine United
1X2
Forfar Athletic
-250
5 : 0
WIN
World - Club Friendlies
Khimki vs Strogino
1X2
Khimki
-277
3 : 2
WIN
Status : WIN
Outcome : 🍊451,150
Bet #3411861 Placed:
Kick-Off
Competition
Match
Soccer Picks
Odds
Stake
Result
Status
Europe - UEFA Europa League
Samtredia vs Tobol
1X2
Tobol
-200
🍊39,900
0 : 1
WIN
Europe - UEFA Champions League
Flora vs Hapoel Be'er Sheva
1X2
Hapoel Be'er Sheva
-200
1 : 4
WIN
World - Club Friendlies
Benfica vs Napredak
1X2
Benfica
-500
3 : 0
WIN
Status : WIN
Outcome : 🍊107,730
Bet #3411852 Placed:
Kick-Off
Competition
Match
Soccer Picks
Odds
Stake
Result
Status
World - Club Friendlies
Puszcza Niepołomice vs Sigma Olomouc
1X2
Puszcza Niepołomice
550
🍊39,900
3 : 2
WIN
World - Club Friendlies
Wacker Innsbruck vs Viktoria Plzeň
1X2
Wacker Innsbruck
400
0 : 2
LOSE
World - Club Friendlies
Zulte-Waregem vs RKC Waalwijk
1X2
RKC Waalwijk
500
3 : 1
LOSE
Status : LOSE
Outcome : 🍊0
Bet #3406588 Placed:
Kick-Off
Competition
Match
Soccer Picks
Odds
Stake
Result
Status
World - Club Friendlies
České Budějovice vs Sparta Praha
1X2
Sparta Praha
-500
🍊50,000
2 : 1
LOSE
Finland - Kakkonen
OLS vs TP-47
1X2
OLS
-142
2 : 1
WIN
Belarus - Premier League
BATE vs Torpedo BelAZ
1X2
BATE
-188
2 : 1
WIN
World - Club Friendlies
Rangers vs Bury
1X2
Rangers
-303
6 : 0
WIN
Republic of Ireland - First Division
Cabinteely vs Wexford
1X2
Cabinteely
-200
1 : 2
LOSE
Republic of Ireland - Premier Division
St Patrick's Athl. vs Dundalk
1X2
Dundalk
-227
1 : 3
WIN
Status : LOSE
Outcome : 🍊0
Bet #3406581 Placed:
Kick-Off
Competition
Match
Soccer Picks
Odds
Stake
Result
Status
World - World Cup
Uruguay vs France
Both Teams to Score
Yes
120
🍊50,000
0 : 2
LOSE
Status : LOSE
Outcome : 🍊0