Soccer Tipster Profile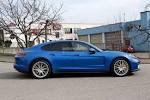 Country

SOUTH AFRICA

Total Balance
🍊1,000,000.00

Winning Streak
18

Losing Streak
11

Expertise
1X2
Tebza100 participated in the following rounds of Tipsters Competition:
Biography
If God be for you, He is more than the world against you. I pray we all win and succeed in all endervours of our lives, wherever in the world you may be!This is my season. watch me SOAR!!!!
Feedback for Soccer Tipster Tebza100
Latest Messages for Tebza100:
Magong911

echyke

Tebza100 I love your work, you are truly a business person and not a gambler Keep the mind set up if you have a ******** group for your fellower please add me ***
soccerpunter

echyke's account has been suspended for not complying to the house rules. We want to reiterate that we do not condone spamming or publishing phone number or private contacts.
This discussion is part of the Soccer Forum.
Write a comment:
Character Count:
0
Write a detailed comment of at least 350 characters to earn a reward point.
✓
Charting of Tipster Profit Per Round
Tebza100's Rankings in Tipsters Competition Show-Hide
| # | Football Tipster | Win | Lose | Draw | Win % | Profit % | Pending | Outstanding | Total Balance |
| --- | --- | --- | --- | --- | --- | --- | --- | --- | --- |
| 1 | Erwaku | 70 | 144 | 6 | 32.71 | 243.84% | 🍊20,000 | 🍊3,418,426 | 🍊3,438,426 |
| 2 | yenzam77 | 35 | 58 | 12 | 37.63 | 216.12% | 🍊0 | 🍊3,161,210 | 🍊3,161,210 |
| 3 | Peter121 | 148 | 61 | 7 | 70.81 | 182.69% | 🍊0 | 🍊2,826,900 | 🍊2,826,900 |
| 4 | babalpha | 13 | 12 | 0 | 52.00 | 180.86% | 🍊60,000 | 🍊2,748,641 | 🍊2,808,641 |
| 5 | johnny67 | 190 | 198 | 49 | 48.97 | 177.82% | 🍊0 | 🍊2,778,173 | 🍊2,778,173 |