Soccer Tipster Profile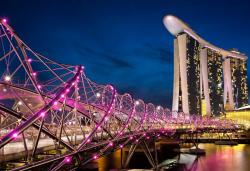 Country

SINGAPORE

Total Balance
🍊1,300,000.00

Winning Streak
20

Losing Streak
72

Expertise
Half Time / Full Time
Edmund participated in the following rounds of Tipsters Competition:
Biography
Hi everyone. Welcome to my page! I wish everyone good luck in your predictions and win some great money. Have a great day!
Feedback for Soccer Tipster Edmund
Write a comment:
Character Count:
0
Write a detailed comment of at least 150 characters to earn a reward point.
✓
Charting of Tipster Profit Per Round
Evolution of Tipster's Balance in Round #115
Edmund's Rankings in Tipsters Competition Show-Hide
| # | Football Tipster | Win | Lose | Draw | Win % | Profit % | Pending | Outstanding | Total Balance |
| --- | --- | --- | --- | --- | --- | --- | --- | --- | --- |
| 40 | DaraLife | 10 | 16 | 0 | 38.46 | 31.10% | 🍊0 | 🍊1,311,000 | 🍊1,311,000 |
| 41 | blenky236 | 2 | 2 | 0 | 50.00 | 30.40% | 🍊0 | 🍊1,304,000 | 🍊1,304,000 |
| 42 | yawser1 | 29 | 17 | 1 | 63.04 | 30.05% | 🍊0 | 🍊1,300,540 | 🍊1,300,540 |
| 43 | edmund | 1 | 23 | 1 | 4.17 | 30.00% | 🍊30,000 | 🍊1,270,000 | 🍊1,300,000 |
| 44 | zobbyobi | 13 | 1 | 2 | 92.86 | 27.80% | 🍊0 | 🍊1,278,000 | 🍊1,278,000 |
Edmund's Bet Statement (Up to Last 100 Predictions)Show-Hide
Bet #3123994 Placed:
Kick-Off
Competition
Match
Soccer Picks
Odds
Stake
Result
Status
Belgium - First Division A
Sporting Charleroi vs Royal Excel Mouscron
Half Time / Full Time
Home - Draw
1600
🍊30,000
2 : 0
(1 : 0)
LOSE
Belgium - First Division B
Cercle Brugge vs Lierse
Half Time / Full Time
Away - Draw
1600
4 : 1
(2 : 0)
LOSE
Status : LOSE
Outcome : 🍊0
Bet #3122424 Placed:
Kick-Off
Competition
Match
Soccer Picks
Odds
Stake
Result
Status
Africa - African Nations Championship
Côte d'Ivoire vs Zambia
Half Time / Full Time
Draw - Home
550
🍊10,000
0 : 2
(0 : 1)
LOSE
Spain - Segunda División
Osasuna vs Gimnàstic Tarragona
Half Time / Full Time
Away - Draw
1800
0 : 2
(0 : 1)
LOSE
Africa - African Nations Championship
Uganda vs Namibia
Half Time / Full Time
Draw - Away
600
0 : 1
(0 : 0)
WIN
Status : LOSE
Outcome : 🍊0
Bet #3120357 Placed:
Kick-Off
Competition
Match
Soccer Picks
Odds
Stake
Result
Status
World - Club Friendlies
Kaiserslautern vs Midtjylland
Half Time / Full Time
Home - Draw
1400
🍊20,000
1 : 0
( : )
Canceled ?
France - Ligue 1
Amiens SC vs Montpellier
Half Time / Full Time
Draw - Home
600
1 : 1
(0 : 1)
LOSE
World - Club Friendlies
Rödinghausen vs Schwarz-Weiß Rehden
1X2
Draw
350
:
Canceled ?
Status : LOSE
Outcome : 🍊0
Bet #3118425 Placed:
Kick-Off
Competition
Match
Soccer Picks
Odds
Stake
Result
Status
Belgium - Cup
Club Brugge vs Sporting Charleroi
Half Time / Full Time
Away - Draw
1600
🍊30,000
5 : 1
(4 : 1)
LOSE
France - Ligue 1
Bordeaux vs Caen
Half Time / Full Time
Home - Draw
1400
0 : 2
(0 : 0)
LOSE
Status : LOSE
Outcome : 🍊0
Bet #3117093 Placed:
Kick-Off
Competition
Match
Soccer Picks
Odds
Stake
Result
Status
Cyprus - 1. Division
Alki Oroklini vs Olympiakos
Half Time / Full Time
Away - Draw
1600
🍊40,000
1 : 1
(0 : 1)
WIN
France - Ligue 2
Lens vs Sochaux
Half Time / Full Time
Home - Draw
1400
:
( : )
Canceled ?
Status : WIN
Outcome : 🍊680,000
Bet #3117091 Placed:
Kick-Off
Competition
Match
Soccer Picks
Odds
Stake
Result
Status
Cyprus - 1. Division
Alki Oroklini vs Olympiakos
Half Time / Full Time
Away - Draw
1600
🍊5,000
1 : 1
(0 : 1)
WIN
Israel - Liga Leumit
Hapoel Marmorek vs Hapoel Petah Tikva
1X2
Hapoel Marmorek
200
2 : 1
WIN
Netherlands - Eerste Divisie
Oss vs NEC
1X2
Draw
425
3 : 0
LOSE
France - Ligue 2
Lens vs Sochaux
Half Time / Full Time
Home - Draw
1400
:
( : )
Canceled ?
Status : LOSE
Outcome : 🍊0
Bet #3115479 Placed:
Kick-Off
Competition
Match
Soccer Picks
Odds
Stake
Result
Status
Cyprus - 1. Division
Paphos vs AEL
Half Time / Full Time
Away - Draw
1600
🍊25,000
0 : 1
(0 : 0)
LOSE
Portugal - Primeira Liga
Boavista vs Portimonense
Half Time / Full Time
Draw - Home
450
2 : 0
(2 : 0)
LOSE
Portugal - Primeira Liga
Tondela vs Feirense
Half Time / Full Time
Draw - Home
400
3 : 1
(0 : 0)
WIN
Status : LOSE
Outcome : 🍊0
Bet #3112629 Placed:
Kick-Off
Competition
Match
Soccer Picks
Odds
Stake
Result
Status
Spain - Segunda División
Almería vs Gimnàstic Tarragona
Half Time / Full Time
Away - Draw
1400
🍊20,000
1 : 1
(0 : 0)
LOSE
Germany - Bundesliga
RB Leipzig vs Schalke 04
Half Time / Full Time
Home - Draw
1200
3 : 1
(1 : 0)
LOSE
Wales - Premier League
Cefn Druids vs Llandudno
1X2
Draw
229
0 : 0
WIN
Status : LOSE
Outcome : 🍊0
Bet #3110547 Placed:
Kick-Off
Competition
Match
Soccer Picks
Odds
Stake
Result
Status
France - Ligue 2
Valenciennes vs Châteauroux
Half Time / Full Time
Away - Draw
1400
🍊10,000
1 : 2
(1 : 0)
LOSE
England - Championship
Sheffield United vs Sheffield Wednesday
Correct Score
3 - 3
5000
0 : 0
LOSE
Status : LOSE
Outcome : 🍊0
Bet #3108749 Placed:
Kick-Off
Competition
Match
Soccer Picks
Odds
Stake
Result
Status
Saudi Arabia - Pro League
Al Feiha vs Al Nassr
Correct Score
3 - 2
3300
🍊20,000
1 : 0
LOSE
Greece - Cup
Atromitos vs Asteras Tripolis
Half Time / Full Time
Away - Draw
1600
1 : 0
(1 : 0)
LOSE
Status : LOSE
Outcome : 🍊0
Bet #3107329 Placed:
Kick-Off
Competition
Match
Soccer Picks
Odds
Stake
Result
Status
Cyprus - 1. Division
Paphos vs Apollon
Half Time / Full Time
Home - Draw
4000
🍊15,000
0 : 2
(0 : 1)
LOSE
Cyprus - Cup
Ermis vs APOEL
Half Time / Full Time
Home - Draw
1600
0 : 2
(0 : 1)
LOSE
Status : LOSE
Outcome : 🍊0
Bet #3104965 Placed:
Kick-Off
Competition
Match
Soccer Picks
Odds
Stake
Result
Status
England - EFL Trophy
Portsmouth vs Chelsea U21
Half Time / Full Time
Draw - Away
650
🍊5,000
1 : 2
(0 : 0)
WIN
England - National League
Dagenham & Redbridge vs Boreham Wood
Half Time / Full Time
Away - Draw
1400
2 : 3
(0 : 1)
LOSE
England - EFL Trophy
Charlton Athletic vs Oxford United
Half Time / Full Time
Away - Draw
1400
1 : 1
(1 : 0)
LOSE
Status : LOSE
Outcome : 🍊0
Bet #3103228 Placed:
Kick-Off
Competition
Match
Soccer Picks
Odds
Stake
Result
Status
Portugal - Primeira Liga
Paços de Ferreira vs Portimonense
Half Time / Full Time
Draw - Home
500
🍊10,000
1 : 1
(0 : 0)
LOSE
France - Coupe de France
Lens vs Boulogne
Half Time / Full Time
Away - Draw
1800
2 : 2
(0 : 1)
WIN
Portugal - Primeira Liga
Estoril vs Feirense
Half Time / Full Time
Home - Draw
1400
0 : 2
(0 : 1)
LOSE
Status : LOSE
Outcome : 🍊0
Bet #3099313 Placed:
Kick-Off
Competition
Match
Soccer Picks
Odds
Stake
Result
Status
Spain - Segunda División
Cádiz vs Granada
Half Time / Full Time
Draw - Home
400
🍊10,000
1 : 0
(1 : 0)
LOSE
England - FA Cup
Norwich City vs Chelsea
Half Time / Full Time
Home - Draw
1600
0 : 0
(0 : 0)
LOSE
Greece - Super League
Panaitolikos vs AEK Athens
Half Time / Full Time
Home - Draw
1600
1 : 4
(0 : 3)
LOSE
Status : LOSE
Outcome : 🍊0
Bet #3098802 Placed:
Kick-Off
Competition
Match
Soccer Picks
Odds
Stake
Result
Status
England - FA Cup
Queens Park Rangers vs Milton Keynes Dons
1X2
Milton Keynes Dons
400
🍊20,000
0 : 1
WIN
England - FA Cup
Millwall vs Barnsley
1X2
Barnsley
375
4 : 1
LOSE
England - FA Cup
Birmingham City vs Burton Albion
1X2
Burton Albion
270
1 : 0
LOSE
England - FA Cup
Exeter City vs West Bromwich Albion
1X2
Exeter City
650
0 : 2
LOSE
Status : LOSE
Outcome : 🍊0
Bet #3096402 Placed:
Kick-Off
Competition
Match
Soccer Picks
Odds
Stake
Result
Status
Malta - Premier League
Birkirkara vs Gzira United
Half Time / Full Time
Home - Draw
1400
🍊5,000
4 : 0
(2 : 0)
LOSE
South Africa - PSL
Ajax Cape Town vs Maritzburg United
1X2
Ajax Cape Town
175
1 : 2
LOSE
Belgium - First Division B
Cercle Brugge vs OH Leuven
1X2
Cercle Brugge
150
1 : 0
WIN
Wales - Premier League
Prestatyn Town vs The New Saints
Draw No Bet
Prestatyn Town
900
1 : 4
LOSE
Status : LOSE
Outcome : 🍊0
Bet #3096400 Placed:
Kick-Off
Competition
Match
Soccer Picks
Odds
Stake
Result
Status
Malta - Premier League
Birkirkara vs Gzira United
Half Time / Full Time
Home - Draw
1400
🍊5,000
4 : 0
(2 : 0)
LOSE
South Africa - PSL
Ajax Cape Town vs Maritzburg United
Half Time / Full Time
Draw - Home
500
1 : 2
(1 : 0)
LOSE
Belgium - First Division B
Cercle Brugge vs OH Leuven
Half Time / Full Time
Draw - Home
500
1 : 0
(0 : 0)
WIN
Wales - Premier League
Prestatyn Town vs The New Saints
Draw No Bet
Prestatyn Town
900
1 : 4
LOSE
Status : LOSE
Outcome : 🍊0
Bet #3095084 Placed:
Kick-Off
Competition
Match
Soccer Picks
Odds
Stake
Result
Status
Australia - A-League
Perth Glory vs Adelaide United
1X2
Adelaide United
189
🍊20,000
0 : 3
WIN
Iran - Persian Gulf Pro League
Padideh Khorasan vs Sanat Naft
1X2
Padideh Khorasan
100
1 : 0
WIN
Iran - Persian Gulf Pro League
Sepidrood Rasht vs Gostaresh Foolad Tabriz
1X2
Sepidrood Rasht
260
1 : 2
LOSE
India - I-League
Shillong Lajong vs Chennai City
Half Time / Full Time
Away - Draw
1600
0 : 0
(0 : 0)
LOSE
Status : LOSE
Outcome : 🍊0
Bet #3095081 Placed:
Kick-Off
Competition
Match
Soccer Picks
Odds
Stake
Result
Status
Australia - A-League
Perth Glory vs Adelaide United
Half Time / Full Time
Draw - Away
600
🍊5,000
0 : 3
(0 : 1)
LOSE
Iran - Persian Gulf Pro League
Padideh Khorasan vs Sanat Naft
Half Time / Full Time
Draw - Home
350
1 : 0
(1 : 0)
LOSE
Iran - Persian Gulf Pro League
Sepidrood Rasht vs Gostaresh Foolad Tabriz
Half Time / Full Time
Draw - Home
600
1 : 2
(1 : 2)
LOSE
India - I-League
Shillong Lajong vs Chennai City
Half Time / Full Time
Away - Draw
1600
0 : 0
(0 : 0)
LOSE
Status : LOSE
Outcome : 🍊0
Bet #3093703 Placed:
Kick-Off
Competition
Match
Soccer Picks
Odds
Stake
Result
Status
Spain - Copa del Rey
Espanyol vs Levante
Half Time / Full Time
Home - Draw
1600
🍊25,000
1 : 2
(1 : 1)
LOSE
Portugal - Primeira Liga
Portimonense vs Belenenses
Half Time / Full Time
Away - Draw
1400
0 : 0
(0 : 0)
LOSE
Status : LOSE
Outcome : 🍊0
Bet #3092198 Placed:
Kick-Off
Competition
Match
Soccer Picks
Odds
Stake
Result
Status
Spain - Copa del Rey
Formentera vs Deportivo Alavés
Half Time / Full Time
Away - Draw
1600
🍊10,000
1 : 3
(0 : 1)
LOSE
Portugal - Primeira Liga
Boavista vs Sporting Braga
Half Time / Full Time
Draw - Home
650
1 : 3
(0 : 1)
LOSE
Portugal - Primeira Liga
Desportivo Aves vs Moreirense
Half Time / Full Time
Home - Draw
1400
1 : 2
(0 : 2)
LOSE
Status : LOSE
Outcome : 🍊0
Bet #3088784 Placed:
Kick-Off
Competition
Match
Soccer Picks
Odds
Stake
Result
Status
Wales - Premier League
Bangor City vs Llandudno
Half Time / Full Time
Draw - Home
333
🍊25,000
0 : 1
(0 : 0)
LOSE
England - Premier League
Everton vs Manchester United
Half Time / Full Time
Draw - Home
1100
0 : 2
(0 : 0)
LOSE
England - Championship
Aston Villa vs Bristol City
Half Time / Full Time
Draw - Away
550
5 : 0
(2 : 0)
LOSE
Status : LOSE
Outcome : 🍊0
Bet #3088691 Placed:
Kick-Off
Competition
Match
Soccer Picks
Odds
Stake
Result
Status
England - Premier League
Burnley vs Liverpool
In-Play Draw No Bet
Burnley
0-1 (80')
5000
🍊5,000
1 : 2
LOSE
England - Premier League
Stoke City vs Newcastle United
In-Play Draw No Bet
Stoke City
0-1 (79')
2000
0 : 1
LOSE
Status : LOSE
Outcome : 🍊0
Bet #3088122 Placed:
Kick-Off
Competition
Match
Soccer Picks
Odds
Stake
Result
Status
England - Premier League
Brighton & Hove Albion vs AFC Bournemouth
In-Play 1X2
Brighton & Hove Albion
2-2 (90')
1600
🍊50,000
2 : 2
Rejected ?
Status : DRAW
Outcome : 🍊50,000
Bet #3087753 Placed:
Kick-Off
Competition
Match
Soccer Picks
Odds
Stake
Result
Status
England - Premier League
Burnley vs Liverpool
Half Time / Full Time
Draw - Home
1400
🍊10,000
1 : 2
(0 : 0)
LOSE
England - Premier League
Leicester City vs Huddersfield Town
Half Time / Full Time
Draw - Away
1100
3 : 0
(0 : 0)
LOSE
England - Premier League
Stoke City vs Newcastle United
Half Time / Full Time
Draw - Home
450
0 : 1
(0 : 0)
LOSE
Status : LOSE
Outcome : 🍊0