Soccer Tipster Profile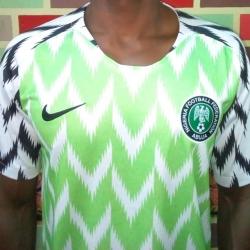 Country

NIGERIA

Total Balance
🍊1,000,000.00

Winning Streak
2

Losing Streak
4

Expertise
1X2
Chidyke20 participated in the following rounds of Tipsters Competition:
Biography
Sports lover so I can give you what I know about a game and not not. Good and fun lover. I have been in soccerpunter for very long. I came back to get s better result from you. I'm a proud gunner. I'm good at draw or the correct score. Well see
Feedback for Soccer Tipster Chidyke20
Be the first to comment:
Character Count:
0
Write a detailed comment of at least 350 characters to earn a reward point.
✓
Charting of Tipster Profit Per Round
Chidyke20's Rankings in Tipsters Competition Show-Hide
| # | Football Tipster | Win | Lose | Draw | Win % | Profit % | Pending | Outstanding | Total Balance |
| --- | --- | --- | --- | --- | --- | --- | --- | --- | --- |
| 1 | jenggo | 48 | 77 | 11 | 38.40 | 314.15% | 🍊0 | 🍊4,141,500 | 🍊4,141,500 |
| 2 | hexoli | 14 | 18 | 5 | 43.75 | 182.49% | 🍊0 | 🍊2,824,900 | 🍊2,824,900 |
| 3 | shodex07 | 4 | 2 | 0 | 66.67 | 135.00% | 🍊0 | 🍊2,350,000 | 🍊2,350,000 |
| 4 | cam09 | 52 | 81 | 2 | 39.10 | 128.10% | 🍊0 | 🍊2,280,970 | 🍊2,280,970 |
| 5 | nehpets | 93 | 12 | 3 | 88.57 | 62.88% | 🍊200,000 | 🍊1,428,840 | 🍊1,628,840 |