Soccer Tipster Profile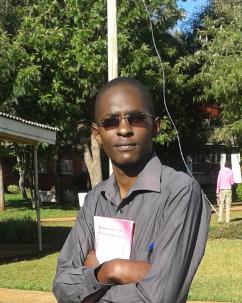 Country

KENYA

Total Balance
🍊4,253,975.66

Winning Streak
4

Losing Streak
21

Expertise
Over / Under
Wisam participated in the following rounds of Tipsters Competition:
Biography
Born in Kenya Nyanza Provinve Nyamira Town.Have great technological and soccer predictions passionate. Do gambling for fun. Take part in Pre-match analysis taking into considerations the actual facts and latest teams information above all is a Christian in SDA Denomination.
Feedback for Soccer Tipster Wisam
Latest Messages for Wisam:
Pasiah

Salesio

You are doing great
wisam

Thanks my guys
onesmas28

Good job
ugoventures

CARRY ON
infinitytrader

hey Kenyan colleague, you are doing great
kashmania

hey there bro. we gat your back. any twitter account bro.okolea bro
soccerpunter

We do not permit members to post private contact details. You can chat with him through SoccerPunter forum.

If you do not comply to the house rules, your account will be suspended with no further warning.
wisam

@soccerpunter ok i get it sorry for any inconvenience
donpaul7

Bro ur doing an Excellent job here. More to ur efforts.
This discussion is part of the Soccer Forum.
Write a comment:
Character Count:
0
Write a detailed comment of at least 150 characters to earn a reward point.
✓
Charting of Tipster Profit Per Round
Evolution of Tipster's Balance in Round #118
Wisam's Rankings in Tipsters Competition Show-Hide
| # | Football Tipster | Win | Lose | Draw | Win % | Profit % | Pending | Outstanding | Total Balance |
| --- | --- | --- | --- | --- | --- | --- | --- | --- | --- |
| 1 | 18dozzynex | 1 | 10 | 0 | 9.09 | 833.04% | 🍊0 | 🍊9,330,440 | 🍊9,330,440 |
| 2 | anoa | 45 | 92 | 7 | 32.85 | 495.80% | 🍊0 | 🍊5,957,950 | 🍊5,957,950 |
| 3 | aligaconsult | 13 | 17 | 2 | 43.33 | 395.50% | 🍊45,000 | 🍊4,910,000 | 🍊4,955,000 |
| 4 | wisam | 29 | 35 | 1 | 45.31 | 325.40% | 🍊151,000 | 🍊4,102,976 | 🍊4,253,976 |
| 5 | Mamadi2014 | 109 | 150 | 21 | 42.08 | 235.22% | 🍊400,000 | 🍊2,952,150 | 🍊3,352,150 |
Wisam's biggest wins in round 118Show-Hide
Bet #3294186 Placed:
Kick-Off
Competition
Match
Soccer Picks
Odds
Stake
Result
Status
Wales - Premier League
Bala Town vs The New Saints
Over / Under
Over 2.5
-175
🍊100,000
1 : 4
WIN
Netherlands - Eredivisie
Heracles vs AZ
Over / Under
Over 2.5
-277
0 : 3
WIN
Switzerland - Challenge League
Neuchâtel Xamax vs Vaduz
Over / Under
Over 2.5
-142
3 : 1
WIN
Turkey - Süper Lig
Akhisarspor vs Beşiktaş
Over / Under
Over 2.5
-175
0 : 3
WIN
Czech Republic - Czech Liga
Vysočina Jihlava vs Zlín
Both Teams to Score
Yes
-133
1 : 1
WIN
China PR - CSL
Shanghai Shenhua vs Guangzhou Evergrande
Over / Under
Over 2.5
-166
2 : 2
WIN
Croatia - 1. HNL
Rudeš vs Rijeka
Over / Under
Over 2.5
-112
4 : 2
WIN
Romania - Liga I
Voluntari vs Dinamo Bucureşti
Over / Under
Over 1.5
-303
2 : 4
WIN
Status : WIN
Outcome : 🍊4,011,055
Bet #3306958 Placed:
Kick-Off
Competition
Match
Soccer Picks
Odds
Stake
Result
Status
Wales - Premier League
The New Saints vs Connah's Quay
In-Play 1X2
The New Saints
1-1 (64')
137
🍊100,000
3 : 1
WIN
Status : WIN
Outcome : 🍊237,000
Bet #3311199 Placed:
Kick-Off
Competition
Match
Soccer Picks
Odds
Stake
Result
Status
France - Ligue 2
Ajaccio vs Lens
In-Play 1X2
Ajaccio
1-0 (58')
-357
🍊50,000
2 : 0
WIN
Argentina - Prim B Nacional
Deportivo Riestra vs Aldosivi
In-Play 1X2
Deportivo Riestra
1-0 (62')
-256
1 : 0
WIN
Italy - Serie C
AlbinoLeffe vs Reggiana
In-Play 1X2
AlbinoLeffe
1-0 (72')
-357
1 : 0
WIN
Republic of Ireland - League Cup
Waterford vs Cork City
In-Play 1X2
Draw
0-0 (57')
-111
0 : 0
WIN
Status : WIN
Outcome : 🍊216,351
Bet #3312566 Placed:
Kick-Off
Competition
Match
Soccer Picks
Odds
Stake
Result
Status
South America - Copa Libertadores
Santos vs Estudiantes
1X2
Santos
-111
🍊100,000
2 : 0
WIN
Status : WIN
Outcome : 🍊190,000
Bet #3291169 Placed:
Kick-Off
Competition
Match
Soccer Picks
Odds
Stake
Result
Status
Japan - J1 League
Kawasaki Frontale vs Cerezo Osaka
Over / Under
Over 2.5
-120
🍊100,000
1 : 2
WIN
Status : WIN
Outcome : 🍊183,000
Bet #3305641 Placed:
Kick-Off
Competition
Match
Soccer Picks
Odds
Stake
Result
Status
Wales - Premier League
The New Saints vs Connah's Quay
1X2
The New Saints
-200
🍊50,000
3 : 1
WIN
Netherlands - Eerste Divisie
Volendam vs Ajax II
1X2
Ajax II
100
1 : 2
WIN
Status : WIN
Outcome : 🍊150,000
Bet #3311291 Placed:
Kick-Off
Competition
Match
Soccer Picks
Odds
Stake
Result
Status
Argentina - Prim B Metro
Platense vs Talleres Remedios
1X2
Platense
-151
🍊72,000
3 : 0
WIN
Status : WIN
Outcome : 🍊119,520
Bet #3310491 Placed:
Kick-Off
Competition
Match
Soccer Picks
Odds
Stake
Result
Status
England - Premier League
Everton vs Newcastle United
1X2
Everton
129
🍊50,000
1 : 0
WIN
Status : WIN
Outcome : 🍊114,500
Bet #3290592 Placed:
Kick-Off
Competition
Match
Soccer Picks
Odds
Stake
Result
Status
England - League One
Rochdale vs Wigan Athletic
1X2
Wigan Athletic
-125
🍊50,000
1 : 4
WIN
Status : WIN
Outcome : 🍊90,000
Bet #3311351 Placed:
Kick-Off
Competition
Match
Soccer Picks
Odds
Stake
Result
Status
Paraguay - Division Profesional
Sportivo Luqueño vs Deportivo Capiatá
Over / Under
Over 2.5
-142
🍊50,000
1 : 2
WIN
Status : WIN
Outcome : 🍊85,000
Bet #3309467 Placed:
Kick-Off
Competition
Match
Soccer Picks
Odds
Stake
Result
Status
Norway - 1. Division
Sogndal vs Kongsvinger
1X2
Sogndal
-156
🍊50,000
4 : 1
WIN
Status : WIN
Outcome : 🍊82,000
Bet #3311357 Placed:
Kick-Off
Competition
Match
Soccer Picks
Odds
Stake
Result
Status
Paraguay - Division Profesional
Sportivo Luqueño vs Deportivo Capiatá
Both Teams to Score
Yes
-163
🍊50,000
1 : 2
WIN
Status : WIN
Outcome : 🍊80,500
Bet #3311354 Placed:
Kick-Off
Competition
Match
Soccer Picks
Odds
Stake
Result
Status
Argentina - Superliga
Independiente vs Defensa y Justicia
Over / Under
Under 2.5
-166
🍊50,000
0 : 1
WIN
Status : WIN
Outcome : 🍊80,000
Bet #3308302 Placed:
Kick-Off
Competition
Match
Soccer Picks
Odds
Stake
Result
Status
Portugal - Primeira Liga
Estoril vs Benfica
Over / Under
Over 2.5
-175
🍊50,000
1 : 2
WIN
Status : WIN
Outcome : 🍊78,500
Bet #3310503 Placed:
Kick-Off
Competition
Match
Soccer Picks
Odds
Stake
Result
Status
France - Ligue 2
Ajaccio vs Lens
Over / Under
Over 1.5
-256
🍊50,000
2 : 0
WIN
Status : WIN
Outcome : 🍊69,500
Wisam's Bet Statement (Up to Last 100 Predictions)Show-Hide
Bet #3312566 Placed:
Kick-Off
Competition
Match
Soccer Picks
Odds
Stake
Result
Status
South America - Copa Libertadores
Santos vs Estudiantes
1X2
Santos
-111
🍊100,000
2 : 0
WIN
Status : WIN
Outcome : 🍊190,000
Bet #3311546 Placed:
Kick-Off
Competition
Match
Soccer Picks
Odds
Stake
Result
Status
Austria - 1. Liga
Wiener Neustadt vs Austria Lustenau
1X2
Wiener Neustadt
-163
🍊50,000
2 : 2
LOSE
Republic of Ireland - League Cup
Shamrock Rovers vs Longford Town
1X2
Shamrock Rovers
-357
0 : 1
LOSE
England - Championship
Derby County vs Cardiff City
Over / Under
Over 1.5
-303
3 : 1
WIN
Status : LOSE
Outcome : 🍊0
Bet #3311535 Placed:
Kick-Off
Competition
Match
Soccer Picks
Odds
Stake
Result
Status
Sweden - Superettan
Helsingborg vs AFC Eskilstuna
1X2
Helsingborg
-156
🍊100,000
0 : 2
LOSE
Status : LOSE
Outcome : 🍊0
Bet #3311357 Placed:
Kick-Off
Competition
Match
Soccer Picks
Odds
Stake
Result
Status
Paraguay - Division Profesional
Sportivo Luqueño vs Deportivo Capiatá
Both Teams to Score
Yes
-163
🍊50,000
1 : 2
WIN
Status : WIN
Outcome : 🍊80,500
Bet #3311354 Placed:
Kick-Off
Competition
Match
Soccer Picks
Odds
Stake
Result
Status
Argentina - Superliga
Independiente vs Defensa y Justicia
Over / Under
Under 2.5
-166
🍊50,000
0 : 1
WIN
Status : WIN
Outcome : 🍊80,000
Bet #3311351 Placed:
Kick-Off
Competition
Match
Soccer Picks
Odds
Stake
Result
Status
Paraguay - Division Profesional
Sportivo Luqueño vs Deportivo Capiatá
Over / Under
Over 2.5
-142
🍊50,000
1 : 2
WIN
Status : WIN
Outcome : 🍊85,000
Bet #3311335 Placed:
Kick-Off
Competition
Match
Soccer Picks
Odds
Stake
Result
Status
Wales - Premier League
Prestatyn Town vs Barry Town United
1X2
Barry Town United
-125
🍊6,000
0 : 0
LOSE
Status : LOSE
Outcome : 🍊0
Bet #3311315 Placed:
Kick-Off
Competition
Match
Soccer Picks
Odds
Stake
Result
Status
Paraguay - Division Profesional
Deportivo Santaní vs Sol de América
In-Play 1X2
Draw
0-1 (34')
160
🍊5,000
2 : 0
Rejected ?
Status : DRAW
Outcome : 🍊5,000
Bet #3311298 Placed:
Kick-Off
Competition
Match
Soccer Picks
Odds
Stake
Result
Status
Bulgaria - Cup
Slavia Sofia vs Botev Plovdiv
Over / Under
Over 2.5
114
🍊5,000
1 : 0
LOSE
England - League One
Bristol Rovers vs Wigan Athletic
1X2
Wigan Athletic
-175
1 : 1
LOSE
Lithuania - A Lyga
Trakai vs Kauno Žalgiris
Over / Under
Over 2.5
-108
2 : 0
LOSE
Status : LOSE
Outcome : 🍊0
Bet #3311291 Placed:
Kick-Off
Competition
Match
Soccer Picks
Odds
Stake
Result
Status
Argentina - Prim B Metro
Platense vs Talleres Remedios
1X2
Platense
-151
🍊72,000
3 : 0
WIN
Status : WIN
Outcome : 🍊119,520
Bet #3311199 Placed:
Kick-Off
Competition
Match
Soccer Picks
Odds
Stake
Result
Status
France - Ligue 2
Ajaccio vs Lens
In-Play 1X2
Ajaccio
1-0 (58')
-357
🍊50,000
2 : 0
WIN
Argentina - Prim B Nacional
Deportivo Riestra vs Aldosivi
In-Play 1X2
Deportivo Riestra
1-0 (62')
-256
1 : 0
WIN
Italy - Serie C
AlbinoLeffe vs Reggiana
In-Play 1X2
AlbinoLeffe
1-0 (72')
-357
1 : 0
WIN
Republic of Ireland - League Cup
Waterford vs Cork City
In-Play 1X2
Draw
0-0 (57')
-111
0 : 0
WIN
Status : WIN
Outcome : 🍊216,351
Bet #3310514 Placed:
Kick-Off
Competition
Match
Soccer Picks
Odds
Stake
Result
Status
Russia - Premier League
Spartak Moskva vs Akhmat Grozny
1X2
Spartak Moskva
-256
🍊50,000
1 : 3
LOSE
Switzerland - Challenge League
Servette vs Neuchâtel Xamax
Both Teams to Score
Yes
-188
0 : 0
LOSE
Status : LOSE
Outcome : 🍊0
Bet #3310503 Placed:
Kick-Off
Competition
Match
Soccer Picks
Odds
Stake
Result
Status
France - Ligue 2
Ajaccio vs Lens
Over / Under
Over 1.5
-256
🍊50,000
2 : 0
WIN
Status : WIN
Outcome : 🍊69,500
Bet #3310502 Placed:
Kick-Off
Competition
Match
Soccer Picks
Odds
Stake
Result
Status
Turkey - Süper Lig
Fenerbahçe vs Antalyaspor
1X2
Fenerbahçe
-454
🍊50,000
4 : 1
WIN
Status : WIN
Outcome : 🍊61,000
Bet #3310501 Placed:
Kick-Off
Competition
Match
Soccer Picks
Odds
Stake
Result
Status
Portugal - Primeira Liga
Porto vs Vitória Setúbal
1X2
Porto
-999
🍊50,000
5 : 1
WIN
Status : WIN
Outcome : 🍊55,000
Bet #3310491 Placed:
Kick-Off
Competition
Match
Soccer Picks
Odds
Stake
Result
Status
England - Premier League
Everton vs Newcastle United
1X2
Everton
129
🍊50,000
1 : 0
WIN
Status : WIN
Outcome : 🍊114,500
Bet #3309911 Placed:
Kick-Off
Competition
Match
Soccer Picks
Odds
Stake
Result
Status
Italy - Serie A
Juventus vs Napoli
Both Teams to Score
Yes
-105
🍊100,000
0 : 1
LOSE
Spain - La Liga
Atlético Madrid vs Real Betis
Both Teams to Score
Yes
110
0 : 0
LOSE
Portugal - Primeira Liga
Sporting CP vs Boavista
Half Time / Full Time
Home - Home
-163
1 : 0
(1 : 0)
WIN
Chile - Primera División
Universidad Católica vs Audax Italiano
Over / Under
Over 2.5
-138
1 : 0
LOSE
Status : LOSE
Outcome : 🍊0
Bet #3309479 Placed:
Kick-Off
Competition
Match
Soccer Picks
Odds
Stake
Result
Status
Switzerland - Challenge League
FC Schaffhausen vs Rapperswil-Jona
Over / Under
Over 2.5
100
🍊50,000
2 : 4
WIN
Norway - 1. Division
Sogndal vs Kongsvinger
Over / Under
Over 2.5
-117
4 : 1
WIN
Norway - Eliteserien
Haugesund vs Strømsgodset
Over / Under
Over 2.5
-125
1 : 0
LOSE
Norway - Eliteserien
Rosenborg vs Start
Over / Under
Over 2.5
-227
2 : 0
LOSE
Belgium - First Division A
Club Brugge vs Standard Liège
Over / Under
Over 2.5
-142
4 : 4
WIN
Netherlands - KNVB Beker
AZ vs Feyenoord
Over / Under
Over 2.5
-212
0 : 3
WIN
Denmark - Superliga
Nordsjælland vs Brøndby
Over / Under
Over 2.5
-188
3 : 4
WIN
France - Ligue 1
Bordeaux vs PSG
Over / Under
Over 2.5
-175
0 : 1
LOSE
Turkey - Süper Lig
Beşiktaş vs Yeni Malatyaspor
Over / Under
Over 2.5
-200
3 : 1
WIN
Status : LOSE
Outcome : 🍊0
Bet #3309469 Placed:
Kick-Off
Competition
Match
Soccer Picks
Odds
Stake
Result
Status
Greece - Super League
PAOK vs Xanthi
1X2
PAOK
-526
🍊50,000
2 : 1
WIN
Status : WIN
Outcome : 🍊59,500
Bet #3309468 Placed:
Kick-Off
Competition
Match
Soccer Picks
Odds
Stake
Result
Status
Belgium - First Division A
Club Brugge vs Standard Liège
1X2
Club Brugge
-142
🍊50,000
4 : 4
LOSE
Status : LOSE
Outcome : 🍊0
Bet #3309467 Placed:
Kick-Off
Competition
Match
Soccer Picks
Odds
Stake
Result
Status
Norway - 1. Division
Sogndal vs Kongsvinger
1X2
Sogndal
-156
🍊50,000
4 : 1
WIN
Status : WIN
Outcome : 🍊82,000
Bet #3309466 Placed:
Kick-Off
Competition
Match
Soccer Picks
Odds
Stake
Result
Status
Switzerland - Challenge League
FC Schaffhausen vs Rapperswil-Jona
1X2
FC Schaffhausen
100
🍊50,000
2 : 4
LOSE
Status : LOSE
Outcome : 🍊0
Bet #3309388 Placed:
Kick-Off
Competition
Match
Soccer Picks
Odds
Stake
Result
Status
China PR - CSL
Beijing Guoan vs Guangzhou Evergrande
In-Play 1X2
Guangzhou Evergrande
0-0 (48')
275
🍊50,000
2 : 2
LOSE
Status : LOSE
Outcome : 🍊0
Bet #3309384 Placed:
Kick-Off
Competition
Match
Soccer Picks
Odds
Stake
Result
Status
China PR - CSL
Shanghai SIPG vs Tianjin Teda
In-Play 1X2
Shanghai SIPG
0-1 (40')
139
🍊50,000
1 : 1
LOSE
Status : LOSE
Outcome : 🍊0
Bet #3308307 Placed:
Kick-Off
Competition
Match
Soccer Picks
Odds
Stake
Result
Status
Argentina - Superliga
Banfield vs Godoy Cruz
1X2
Godoy Cruz
162
🍊50,000
1 : 1
LOSE
Status : LOSE
Outcome : 🍊0
Bet #3308303 Placed:
Kick-Off
Competition
Match
Soccer Picks
Odds
Stake
Result
Status
Switzerland - Super League
St. Gallen vs Thun
Over / Under
Over 2.5
-188
🍊50,000
0 : 1
LOSE
Status : LOSE
Outcome : 🍊0
Bet #3308302 Placed:
Kick-Off
Competition
Match
Soccer Picks
Odds
Stake
Result
Status
Portugal - Primeira Liga
Estoril vs Benfica
Over / Under
Over 2.5
-175
🍊50,000
1 : 2
WIN
Status : WIN
Outcome : 🍊78,500
Bet #3308301 Placed:
Kick-Off
Competition
Match
Soccer Picks
Odds
Stake
Result
Status
Croatia - 1. HNL
Rijeka vs Osijek
Over / Under
Over 2.5
100
🍊50,000
1 : 0
LOSE
Status : LOSE
Outcome : 🍊0
Bet #3306979 Placed:
Kick-Off
Competition
Match
Soccer Picks
Odds
Stake
Result
Status
Norway - Eliteserien
Brann vs Stabæk
1X2
Brann
-166
🍊100,000
3 : 0
WIN
France - Ligue 1
Olympique Marseille vs Lille
1X2
Olympique Marseille
-303
5 : 1
WIN
France - Ligue 1
Guingamp vs Monaco
1X2
Monaco
-117
3 : 1
LOSE
Status : LOSE
Outcome : 🍊0
Bet #3306958 Placed:
Kick-Off
Competition
Match
Soccer Picks
Odds
Stake
Result
Status
Wales - Premier League
The New Saints vs Connah's Quay
In-Play 1X2
The New Saints
1-1 (64')
137
🍊100,000
3 : 1
WIN
Status : WIN
Outcome : 🍊237,000
Bet #3305641 Placed:
Kick-Off
Competition
Match
Soccer Picks
Odds
Stake
Result
Status
Wales - Premier League
The New Saints vs Connah's Quay
1X2
The New Saints
-200
🍊50,000
3 : 1
WIN
Netherlands - Eerste Divisie
Volendam vs Ajax II
1X2
Ajax II
100
1 : 2
WIN
Status : WIN
Outcome : 🍊150,000
Bet #3305635 Placed:
Kick-Off
Competition
Match
Soccer Picks
Odds
Stake
Result
Status
Thailand - Thai League 1
Bangkok Glass vs Bangkok United
Over / Under
Over 2.5
-200
🍊50,000
:
VOID ?
Wales - Premier League
Aberystwyth Town vs Carmarthen Town
Over / Under
Over 2.5
-166
1 : 1
LOSE
Wales - Premier League
The New Saints vs Connah's Quay
Over / Under
Over 2.5
-200
3 : 1
WIN
Republic of Ireland - Premier Division
Waterford vs Bray Wanderers
1X2
Waterford
-163
3 : 0
WIN
Netherlands - Eerste Divisie
Eindhoven vs Almere City
Over / Under
Over 2.5
-400
3 : 2
WIN
Status : LOSE
Outcome : 🍊0
Bet #3294186 Placed:
Kick-Off
Competition
Match
Soccer Picks
Odds
Stake
Result
Status
Wales - Premier League
Bala Town vs The New Saints
Over / Under
Over 2.5
-175
🍊100,000
1 : 4
WIN
Netherlands - Eredivisie
Heracles vs AZ
Over / Under
Over 2.5
-277
0 : 3
WIN
Switzerland - Challenge League
Neuchâtel Xamax vs Vaduz
Over / Under
Over 2.5
-142
3 : 1
WIN
Turkey - Süper Lig
Akhisarspor vs Beşiktaş
Over / Under
Over 2.5
-175
0 : 3
WIN
Czech Republic - Czech Liga
Vysočina Jihlava vs Zlín
Both Teams to Score
Yes
-133
1 : 1
WIN
China PR - CSL
Shanghai Shenhua vs Guangzhou Evergrande
Over / Under
Over 2.5
-166
2 : 2
WIN
Croatia - 1. HNL
Rudeš vs Rijeka
Over / Under
Over 2.5
-112
4 : 2
WIN
Romania - Liga I
Voluntari vs Dinamo Bucureşti
Over / Under
Over 1.5
-303
2 : 4
WIN
Status : WIN
Outcome : 🍊4,011,055
Bet #3294179 Placed:
Kick-Off
Competition
Match
Soccer Picks
Odds
Stake
Result
Status
Netherlands - Eerste Divisie
Fortuna Sittard vs Den Bosch
1X2
Fortuna Sittard
-277
🍊70,000
2 : 0
WIN
Republic of Ireland - Premier Division
Shamrock Rovers vs Bohemians
1X2
Shamrock Rovers
-188
1 : 2
LOSE
Austria - 1. Liga
Wacker Innsbruck vs Blau-Weiß Linz
1X2
Wacker Innsbruck
-227
4 : 0
WIN
Hong Kong - Premier League
Kitchee vs Pegasus
1X2
Kitchee
-227
1 : 0
WIN
Republic of Ireland - Premier Division
Cork City vs St Patrick's Athl.
1X2
Cork City
-175
1 : 0
WIN
Netherlands - Eerste Divisie
Volendam vs RKC Waalwijk
1X2
Volendam
-227
0 : 1
LOSE
England - Championship
Aston Villa vs Leeds United
1X2
Aston Villa
-200
1 : 0
WIN
Status : LOSE
Outcome : 🍊0
Bet #3293887 Placed:
Kick-Off
Competition
Match
Soccer Picks
Odds
Stake
Result
Status
Egypt - Premier League
Zamalek vs Al Ittihad
1X2
Zamalek
-227
🍊20,000
1 : 2
LOSE
Europe - UEFA Europa League
CSKA Moskva vs Arsenal
1X2
Arsenal
145
2 : 2
LOSE
England - League One
Bradford City vs Shrewsbury Town
1X2
Shrewsbury Town
150
0 : 0
LOSE
Lithuania - A Lyga
Trakai vs Jonava
In-Play 1X2
Trakai
0-1 (27')
210
1 : 1
LOSE
Denmark - DBU Pokalen
Hobro vs Midtjylland
In-Play 1X2
Midtjylland
0-0 (HT)
-151
0 : 0
LOSE
Spain - Segunda División
Huesca vs Albacete
1X2
Huesca
-163
0 : 0
LOSE
Colombia - Copa Colombia
Barranquilla vs Llaneros
1X2
Barranquilla
114
2 : 1
WIN
Status : LOSE
Outcome : 🍊0
Bet #3291652 Placed:
Kick-Off
Competition
Match
Soccer Picks
Odds
Stake
Result
Status
Korea Republic - K League 1
Gyeongnam vs Jeonbuk Motors
Over / Under
Over 2.5
-123
🍊100,000
0 : 4
WIN
Korea Republic - K League 1
Jeonnam Dragons vs Jeju United
Both Teams to Score
Yes
-131
0 : 3
LOSE
Denmark - DBU Pokalen
Fredericia vs AaB
1X2
AaB
-103
3 : 1
LOSE
Portugal - Segunda Liga
União Madeira vs Nacional
1X2
Nacional
-103
1 : 3
WIN
Switzerland - Super League
Basel vs Zürich
1X2
Basel
-185
3 : 0
WIN
Korea Republic - K League 1
Gangwon vs Suwon Bluewings
Both Teams to Score
Yes
-138
2 : 3
WIN
Status : LOSE
Outcome : 🍊0
Bet #3291170 Placed:
Kick-Off
Competition
Match
Soccer Picks
Odds
Stake
Result
Status
N/C America - CONCACAF Champions League
New York RB vs Guadalajara
1X2
New York RB
-111
🍊100,000
0 : 0
LOSE
Status : LOSE
Outcome : 🍊0
Bet #3291169 Placed:
Kick-Off
Competition
Match
Soccer Picks
Odds
Stake
Result
Status
Japan - J1 League
Kawasaki Frontale vs Cerezo Osaka
Over / Under
Over 2.5
-120
🍊100,000
1 : 2
WIN
Status : WIN
Outcome : 🍊183,000
Bet #3291168 Placed:
Kick-Off
Competition
Match
Soccer Picks
Odds
Stake
Result
Status
South America - Copa Sudamericana
Jaguares de Córdoba vs Boston River
In-Play 1X2
Draw
0-0 (25')
185
🍊100,000
2 : 1
LOSE
Status : LOSE
Outcome : 🍊0
Bet #3291164 Placed:
Kick-Off
Competition
Match
Soccer Picks
Odds
Stake
Result
Status
Colombia - Primera A
Boyacá Chicó vs Alianza Petrolera
1X2
Draw
205
🍊100,000
3 : 0
LOSE
Status : LOSE
Outcome : 🍊0
Bet #3290603 Placed:
Kick-Off
Competition
Match
Soccer Picks
Odds
Stake
Result
Status
England - National League
Chester vs Bromley
1X2
Bromley
-111
🍊90,000
3 : 2
LOSE
England - League Two
Swindon Town vs Yeovil Town
Over / Under
Over 2.5
-117
2 : 2
WIN
England - League One
Blackpool vs Northampton Town
1X2
Blackpool
-156
3 : 0
WIN
England - Championship
Burton Albion vs Hull City
1X2
Hull City
-108
0 : 5
WIN
England - Championship
Queens Park Rangers vs Sheffield Wednesday
Both Teams to Score
Yes
-131
4 : 2
WIN
England - Championship
Aston Villa vs Cardiff City
Both Teams to Score
Yes
-138
1 : 0
LOSE
Status : LOSE
Outcome : 🍊0
Bet #3290593 Placed:
Kick-Off
Competition
Match
Soccer Picks
Odds
Stake
Result
Status
Netherlands - Eerste Divisie
PSV II vs Go Ahead Eagles
1X2
PSV II
-294
🍊50,000
6 : 0
WIN
Status : WIN
Outcome : 🍊67,000
Bet #3290592 Placed:
Kick-Off
Competition
Match
Soccer Picks
Odds
Stake
Result
Status
England - League One
Rochdale vs Wigan Athletic
1X2
Wigan Athletic
-125
🍊50,000
1 : 4
WIN
Status : WIN
Outcome : 🍊90,000
Bet #3290591 Placed:
Kick-Off
Competition
Match
Soccer Picks
Odds
Stake
Result
Status
England - League One
Gillingham vs Blackburn Rovers
1X2
Blackburn Rovers
-188
🍊50,000
0 : 0
LOSE
Status : LOSE
Outcome : 🍊0
Bet #3290330 Placed:
Kick-Off
Competition
Match
Soccer Picks
Odds
Stake
Result
Status
Europe - UEFA Champions League
Manchester City vs Liverpool
Both Teams to Score
Yes
-161
🍊50,000
1 : 2
WIN
Europe - UEFA Champions League
Roma vs Barcelona
1X2
Barcelona
-153
3 : 0
LOSE
Status : LOSE
Outcome : 🍊0
Bet #3289597 Placed:
Kick-Off
Competition
Match
Soccer Picks
Odds
Stake
Result
Status
Argentina - Superliga
Arsenal vs Patronato
Over / Under
Under 2.25
-113
🍊5,000
1 : 1
WIN HALF
Status : WIN
Outcome : 🍊7,200
Bet #3289599 Placed:
Kick-Off
Competition
Match
Soccer Picks
Odds
Stake
Result
Status
Argentina - Superliga
Arsenal vs Patronato
1X2
Draw
210
🍊5,000
1 : 1
WIN
Status : WIN
Outcome : 🍊15,500
Bet #3289600 Placed:
Kick-Off
Competition
Match
Soccer Picks
Odds
Stake
Result
Status
Argentina - Prim B Nacional
Almagro vs Juventud Unida G.
1X2
Almagro
-111
🍊5,000
3 : 0
WIN
Status : WIN
Outcome : 🍊9,500
Bet #3289598 Placed:
Kick-Off
Competition
Match
Soccer Picks
Odds
Stake
Result
Status
Argentina - Prim B Nacional
Boca Unidos vs Atlético Rafaela
1X2
Draw
197
🍊5,000
2 : 0
LOSE
Status : LOSE
Outcome : 🍊0
Bet #3289601 Placed:
Kick-Off
Competition
Match
Soccer Picks
Odds
Stake
Result
Status
Argentina - Prim B Nacional
Deportivo Santamarina vs Guillermo Brown
1X2
Draw
190
🍊5,000
1 : 1
WIN
Status : WIN
Outcome : 🍊14,500
Bet #3289588 Placed:
Kick-Off
Competition
Match
Soccer Picks
Odds
Stake
Result
Status
Europe - UEFA Champions League
Roma vs Barcelona
1X2
Barcelona
-149
🍊5,000
3 : 0
LOSE
Status : LOSE
Outcome : 🍊0
Bet #3289576 Placed:
Kick-Off
Competition
Match
Soccer Picks
Odds
Stake
Result
Status
England - Championship
Fulham vs Reading
1X2
Fulham
-270
🍊5,000
1 : 0
WIN
Status : WIN
Outcome : 🍊6,850
Bet #3289577 Placed:
Kick-Off
Competition
Match
Soccer Picks
Odds
Stake
Result
Status
Europe - UEFA Champions League
Manchester City vs Liverpool
1X2
Liverpool
540
🍊5,000
1 : 2
WIN
Status : WIN
Outcome : 🍊32,000
Bet #3289578 Placed:
Kick-Off
Competition
Match
Soccer Picks
Odds
Stake
Result
Status
Scotland - Championship
Dundee United vs St. Mirren
1X2
St. Mirren
164
🍊5,000
1 : 0
LOSE
Status : LOSE
Outcome : 🍊0
Bet #3289579 Placed:
Kick-Off
Competition
Match
Soccer Picks
Odds
Stake
Result
Status
England - Championship
Sunderland vs Norwich City
1X2
Norwich City
145
🍊5,000
1 : 1
LOSE
Status : LOSE
Outcome : 🍊0
Bet #3289580 Placed:
Kick-Off
Competition
Match
Soccer Picks
Odds
Stake
Result
Status
England - Championship
Aston Villa vs Cardiff City
1X2
Draw
230
🍊5,000
1 : 0
LOSE
Status : LOSE
Outcome : 🍊0
Bet #3289581 Placed:
Kick-Off
Competition
Match
Soccer Picks
Odds
Stake
Result
Status
England - Championship
Aston Villa vs Cardiff City
1X2
Aston Villa
121
🍊5,000
1 : 0
WIN
Status : WIN
Outcome : 🍊11,050
Bet #3289583 Placed:
Kick-Off
Competition
Match
Soccer Picks
Odds
Stake
Result
Status
England - Championship
Sheffield United vs Middlesbrough
1X2
Draw
225
🍊5,000
2 : 1
LOSE
Status : LOSE
Outcome : 🍊0
Bet #3289584 Placed:
Kick-Off
Competition
Match
Soccer Picks
Odds
Stake
Result
Status
England - League One
Oxford United vs Fleetwood Town
1X2
Fleetwood Town
165
🍊5,000
0 : 1
WIN
Status : WIN
Outcome : 🍊13,250
Bet #3289585 Placed:
Kick-Off
Competition
Match
Soccer Picks
Odds
Stake
Result
Status
England - League One
Oxford United vs Fleetwood Town
1X2
Draw
240
🍊5,000
0 : 1
LOSE
Status : LOSE
Outcome : 🍊0
Bet #3289586 Placed:
Kick-Off
Competition
Match
Soccer Picks
Odds
Stake
Result
Status
England - National League
Tranmere Rovers vs Gateshead
1X2
Tranmere Rovers
-263
🍊5,000
4 : 2
WIN
Status : WIN
Outcome : 🍊6,900
Bet #3289587 Placed:
Kick-Off
Competition
Match
Soccer Picks
Odds
Stake
Result
Status
Europe - UEFA Champions League
Manchester City vs Liverpool
1X2
Manchester City
-227
🍊5,000
1 : 2
LOSE
Status : LOSE
Outcome : 🍊0
Bet #3289582 Placed:
Kick-Off
Competition
Match
Soccer Picks
Odds
Stake
Result
Status
England - Championship
Nottingham Forest vs Brentford
1X2
Brentford
116
🍊5,000
0 : 1
WIN
Status : WIN
Outcome : 🍊10,800
Bet #3289374 Placed:
Kick-Off
Competition
Match
Soccer Picks
Odds
Stake
Result
Status
Netherlands - Eerste Divisie
Utrecht II vs Volendam
In-Play 1X2
Volendam
1-0 (30')
230
🍊50,000
2 : 1
LOSE
Netherlands - Eerste Divisie
Emmen vs Telstar
In-Play 1X2
Emmen
1-1 (31')
-108
2 : 3
LOSE
Status : LOSE
Outcome : 🍊0
Bet #3289360 Placed:
Kick-Off
Competition
Match
Soccer Picks
Odds
Stake
Result
Status
Turkey - Süper Lig
Gençlerbirliği vs Galatasaray
In-Play 1X2
Galatasaray
0-0 (64')
111
🍊50,000
1 : 0
Rejected ?
Switzerland - Challenge League
Wil vs Neuchâtel Xamax
In-Play 1X2
Neuchâtel Xamax
0-0 (24')
-121
2 : 3
WIN
Netherlands - Eerste Divisie
RKC Waalwijk vs Fortuna Sittard
In-Play 1X2
Fortuna Sittard
0-0 (23')
-169
1 : 1
LOSE
Netherlands - Eerste Divisie
NEC vs Oss
In-Play 1X2
NEC
0-0 (25')
-344
2 : 1
WIN
Italy - Serie B
Avellino vs Perugia
1X2
Perugia
135
2 : 0
LOSE
Status : LOSE
Outcome : 🍊0