Soccer Tipster Profile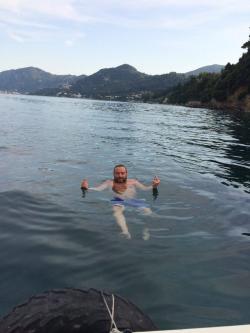 Country

ENGLAND

Total Balance
🍊6,649,519.75

Winning Streak
6

Losing Streak
31

Expertise
1X2
Mazistime participated in the following rounds of Tipsters Competition:
Biography
I am a Greek guy loving football and gambling. My philosophy on betting is,that if u risk one unit you should expect at least one unit in return. There for I almost never bet on anything less than an even money odd. I have won and lost enormous amounts of money in my gambling career. I avoid backing big favorites cause bookies get richer. My game is high risk, but the stakes are significantly lower and the returns amazingly higher.
Feedback for Soccer Tipster Mazistime
Write a comment:
Character Count:
0
Write a detailed comment of at least 150 characters to earn a reward point.
✓
Charting of Tipster Profit Per Round
Evolution of Tipster's Balance in Round #113
Mazistime's Rankings in Tipsters Competition Show-Hide
| # | Football Tipster | Win | Lose | Draw | Win % | Profit % | Pending | Outstanding | Total Balance |
| --- | --- | --- | --- | --- | --- | --- | --- | --- | --- |
| 1 | mazistime | 8 | 34 | 0 | 19.05 | 564.95% | 🍊0 | 🍊6,649,520 | 🍊6,649,520 |
| 2 | Nicqxueon | 11 | 6 | 0 | 64.71 | 220.64% | 🍊56,000 | 🍊3,150,393 | 🍊3,206,393 |
| 3 | moonbow | 50 | 77 | 9 | 39.37 | 161.49% | 🍊50,000 | 🍊2,564,895 | 🍊2,614,895 |
| 4 | willpower | 67 | 115 | 5 | 36.81 | 144.18% | 🍊0 | 🍊2,441,840 | 🍊2,441,840 |
| 5 | johnny67 | 132 | 245 | 36 | 35.01 | 140.01% | 🍊350,000 | 🍊2,050,068 | 🍊2,400,068 |
Mazistime's biggest wins in round 113Show-Hide
Bet #2996110 Placed:
Kick-Off
Competition
Match
Soccer Picks
Odds
Stake
Result
Status
England - League Two
Barnet vs Colchester United
1X2
Colchester United
179
🍊50,000
0 : 1
WIN
England - League Two
Cheltenham Town vs Luton Town
1X2
Draw
270
2 : 2
WIN
England - League Two
Crawley Town vs Forest Green Rovers
1X2
Draw
239
1 : 1
WIN
England - League Two
Stevenage vs Notts County
1X2
Draw
250
1 : 1
WIN
Status : WIN
Outcome : 🍊6,124,120
Bet #3009206 Placed:
Kick-Off
Competition
Match
Soccer Picks
Odds
Stake
Result
Status
Greece - Super League
Platanias vs Asteras Tripolis
1X2
Asteras Tripolis
225
🍊45,000
0 : 3
WIN
Status : WIN
Outcome : 🍊146,250
Bet #3009204 Placed:
Kick-Off
Competition
Match
Soccer Picks
Odds
Stake
Result
Status
England - Championship
Leeds United vs Middlesbrough
1X2
Leeds United
189
🍊45,000
2 : 1
WIN
Status : WIN
Outcome : 🍊130,050
Bet #3007180 Placed:
Kick-Off
Competition
Match
Soccer Picks
Odds
Stake
Result
Status
England - Championship
Queens Park Rangers vs Aston Villa
1X2
Aston Villa
170
🍊45,000
1 : 2
WIN
Status : WIN
Outcome : 🍊121,500
Bet #3005580 Placed:
Kick-Off
Competition
Match
Soccer Picks
Odds
Stake
Result
Status
France - Ligue 2
Gazélec Ajaccio vs Le Havre
1X2
Draw
200
🍊40,000
1 : 1
WIN
Status : WIN
Outcome : 🍊120,000
Bet #2977557 Placed:
Kick-Off
Competition
Match
Soccer Picks
Odds
Stake
Result
Status
Europe - UEFA Europa League
FCSB vs Hapoel Be'er Sheva
1X2
Draw
239
🍊20,000
1 : 1
WIN
Status : WIN
Outcome : 🍊67,800
Bet #2977545 Placed:
Kick-Off
Competition
Match
Soccer Picks
Odds
Stake
Result
Status
Europe - UEFA Europa League
Maccabi Tel Aviv vs Astana
1X2
Astana
239
🍊20,000
0 : 1
WIN
Status : WIN
Outcome : 🍊67,800
Bet #2977544 Placed:
Kick-Off
Competition
Match
Soccer Picks
Odds
Stake
Result
Status
Europe - UEFA Europa League
AEK Athens vs Milan
1X2
Draw
210
🍊20,000
0 : 0
WIN
Status : WIN
Outcome : 🍊62,000
Mazistime's Bet Statement (Up to Last 100 Predictions)Show-Hide
Bet #3009220 Placed:
Kick-Off
Competition
Match
Soccer Picks
Odds
Stake
Result
Status
Greece - Super League
Panathinaikos vs AEK Athens
Over / Under
Over 2.5
187
🍊50,000
1 : 1
LOSE
Status : LOSE
Outcome : 🍊0
Bet #3009203 Placed:
Kick-Off
Competition
Match
Soccer Picks
Odds
Stake
Result
Status
Italy - Serie A
Crotone vs Genoa
1X2
Crotone
225
🍊45,000
0 : 1
LOSE
Status : LOSE
Outcome : 🍊0
Bet #3009204 Placed:
Kick-Off
Competition
Match
Soccer Picks
Odds
Stake
Result
Status
England - Championship
Leeds United vs Middlesbrough
1X2
Leeds United
189
🍊45,000
2 : 1
WIN
Status : WIN
Outcome : 🍊130,050
Bet #3009205 Placed:
Kick-Off
Competition
Match
Soccer Picks
Odds
Stake
Result
Status
Italy - Serie A
Benevento vs Sassuolo
1X2
Benevento
260
🍊45,000
1 : 2
LOSE
Status : LOSE
Outcome : 🍊0
Bet #3009206 Placed:
Kick-Off
Competition
Match
Soccer Picks
Odds
Stake
Result
Status
Greece - Super League
Platanias vs Asteras Tripolis
1X2
Asteras Tripolis
225
🍊45,000
0 : 3
WIN
Status : WIN
Outcome : 🍊146,250
Bet #3009207 Placed:
Kick-Off
Competition
Match
Soccer Picks
Odds
Stake
Result
Status
Germany - Bundesliga
Werder Bremen vs Hannover 96
1X2
Hannover 96
229
🍊45,000
4 : 0
LOSE
Status : LOSE
Outcome : 🍊0
Bet #3009196 Placed:
Kick-Off
Competition
Match
Soccer Picks
Odds
Stake
Result
Status
Greece - Super League
Xanthi vs Panionios
Over / Under
Over 2.5
210
🍊45,000
2 : 0
LOSE
Status : LOSE
Outcome : 🍊0
Bet #3009195 Placed:
Kick-Off
Competition
Match
Soccer Picks
Odds
Stake
Result
Status
Greece - Super League
Xanthi vs Panionios
Over / Under
Over 2.5
210
🍊5,000
2 : 0
LOSE
Italy - Serie A
Crotone vs Genoa
1X2
Crotone
225
0 : 1
LOSE
England - Championship
Leeds United vs Middlesbrough
1X2
Leeds United
189
2 : 1
WIN
Italy - Serie A
Benevento vs Sassuolo
1X2
Benevento
260
1 : 2
LOSE
Greece - Super League
Platanias vs Asteras Tripolis
1X2
Asteras Tripolis
225
0 : 3
WIN
Germany - Bundesliga
Werder Bremen vs Hannover 96
1X2
Hannover 96
229
4 : 0
LOSE
Status : LOSE
Outcome : 🍊0
Bet #3007178 Placed:
Kick-Off
Competition
Match
Soccer Picks
Odds
Stake
Result
Status
England - Premier League
Arsenal vs Tottenham Hotspur
1X2
Tottenham Hotspur
200
🍊45,000
2 : 0
LOSE
Status : LOSE
Outcome : 🍊0
Bet #3007179 Placed:
Kick-Off
Competition
Match
Soccer Picks
Odds
Stake
Result
Status
Germany - Bundesliga
Bayer Leverkusen vs RB Leipzig
1X2
RB Leipzig
200
🍊45,000
2 : 2
LOSE
Status : LOSE
Outcome : 🍊0
Bet #3007180 Placed:
Kick-Off
Competition
Match
Soccer Picks
Odds
Stake
Result
Status
England - Championship
Queens Park Rangers vs Aston Villa
1X2
Aston Villa
170
🍊45,000
1 : 2
WIN
Status : WIN
Outcome : 🍊121,500
Bet #3007181 Placed:
Kick-Off
Competition
Match
Soccer Picks
Odds
Stake
Result
Status
England - Championship
Sheffield Wednesday vs Bristol City
1X2
Bristol City
239
🍊45,000
0 : 0
LOSE
Status : LOSE
Outcome : 🍊0
Bet #3007182 Placed:
Kick-Off
Competition
Match
Soccer Picks
Odds
Stake
Result
Status
England - Premier League
Crystal Palace vs Everton
1X2
Everton
229
🍊45,000
2 : 2
LOSE
Status : LOSE
Outcome : 🍊0
Bet #3007183 Placed:
Kick-Off
Competition
Match
Soccer Picks
Odds
Stake
Result
Status
England - Championship
Fulham vs Derby County
1X2
Derby County
200
🍊45,000
1 : 1
LOSE
Status : LOSE
Outcome : 🍊0
Bet #3007175 Placed:
Kick-Off
Competition
Match
Soccer Picks
Odds
Stake
Result
Status
England - Premier League
Arsenal vs Tottenham Hotspur
1X2
Tottenham Hotspur
200
🍊5,000
2 : 0
LOSE
Germany - Bundesliga
Bayer Leverkusen vs RB Leipzig
1X2
RB Leipzig
200
2 : 2
LOSE
England - Championship
Queens Park Rangers vs Aston Villa
1X2
Aston Villa
170
1 : 2
WIN
England - Championship
Sheffield Wednesday vs Bristol City
1X2
Bristol City
239
0 : 0
LOSE
England - Premier League
Crystal Palace vs Everton
1X2
Everton
229
2 : 2
LOSE
England - Championship
Fulham vs Derby County
1X2
Derby County
200
1 : 1
LOSE
Status : LOSE
Outcome : 🍊0
Bet #3005576 Placed:
Kick-Off
Competition
Match
Soccer Picks
Odds
Stake
Result
Status
Spain - Primera División
Girona vs Real Sociedad
1X2
Girona
187
🍊40,000
1 : 1
LOSE
Status : LOSE
Outcome : 🍊0
Bet #3005577 Placed:
Kick-Off
Competition
Match
Soccer Picks
Odds
Stake
Result
Status
France - Ligue 2
Quevilly Rouen vs Orléans
1X2
Orléans
187
🍊40,000
1 : 0
LOSE
Status : LOSE
Outcome : 🍊0
Bet #3005578 Placed:
Kick-Off
Competition
Match
Soccer Picks
Odds
Stake
Result
Status
France - Ligue 1
Lille vs Saint-Étienne
1X2
Draw
225
🍊40,000
3 : 1
LOSE
Status : LOSE
Outcome : 🍊0
Bet #3005580 Placed:
Kick-Off
Competition
Match
Soccer Picks
Odds
Stake
Result
Status
France - Ligue 2
Gazélec Ajaccio vs Le Havre
1X2
Draw
200
🍊40,000
1 : 1
WIN
Status : WIN
Outcome : 🍊120,000
Bet #3005579 Placed:
Kick-Off
Competition
Match
Soccer Picks
Odds
Stake
Result
Status
France - Ligue 2
Bourg-en-Bresse vs Valenciennes
1X2
Draw
225
🍊40,000
1 : 3
LOSE
Status : LOSE
Outcome : 🍊0
Bet #3005574 Placed:
Kick-Off
Competition
Match
Soccer Picks
Odds
Stake
Result
Status
Spain - Primera División
Girona vs Real Sociedad
1X2
Girona
187
🍊10,000
1 : 1
LOSE
France - Ligue 2
Quevilly Rouen vs Orléans
1X2
Orléans
187
1 : 0
LOSE
France - Ligue 1
Lille vs Saint-Étienne
1X2
Draw
225
3 : 1
LOSE
France - Ligue 2
Bourg-en-Bresse vs Valenciennes
1X2
Draw
225
1 : 3
LOSE
France - Ligue 2
Gazélec Ajaccio vs Le Havre
1X2
Draw
200
1 : 1
WIN
Status : LOSE
Outcome : 🍊0
Bet #2998608 Placed:
Kick-Off
Competition
Match
Soccer Picks
Odds
Stake
Result
Status
Europe - WC Qualification Europe
Greece vs Croatia
Over / Under
Over 2.5
100
🍊25,000
0 : 0
LOSE
Status : LOSE
Outcome : 🍊0
Bet #2996110 Placed:
Kick-Off
Competition
Match
Soccer Picks
Odds
Stake
Result
Status
England - League Two
Barnet vs Colchester United
1X2
Colchester United
179
🍊50,000
0 : 1
WIN
England - League Two
Cheltenham Town vs Luton Town
1X2
Draw
270
2 : 2
WIN
England - League Two
Crawley Town vs Forest Green Rovers
1X2
Draw
239
1 : 1
WIN
England - League Two
Stevenage vs Notts County
1X2
Draw
250
1 : 1
WIN
Status : WIN
Outcome : 🍊6,124,120
Bet #2981760 Placed:
Kick-Off
Competition
Match
Soccer Picks
Odds
Stake
Result
Status
England - Championship
Aston Villa vs Sheffield Wednesday
1X2
Aston Villa
110
🍊50,000
1 : 2
LOSE
England - Championship
Derby County vs Reading
1X2
Derby County
-120
2 : 4
LOSE
England - Premier League
Newcastle United vs AFC Bournemouth
1X2
Newcastle United
-111
0 : 1
LOSE
Status : LOSE
Outcome : 🍊0
Bet #2977742 Placed:
Kick-Off
Competition
Match
Soccer Picks
Odds
Stake
Result
Status
Europe - UEFA Europa League
FCSB vs Hapoel Be'er Sheva
Half Time / Full Time
Away - Draw
1400
🍊5,000
1 : 1
(1 : 1)
LOSE
Status : LOSE
Outcome : 🍊0
Bet #2977741 Placed:
Kick-Off
Competition
Match
Soccer Picks
Odds
Stake
Result
Status
Europe - UEFA Europa League
Hertha BSC vs Zorya
Half Time / Full Time
Away - Draw
1400
🍊5,000
2 : 0
(1 : 0)
LOSE
Status : LOSE
Outcome : 🍊0
Bet #2977740 Placed:
Kick-Off
Competition
Match
Soccer Picks
Odds
Stake
Result
Status
Europe - UEFA Europa League
Köln vs BATE
Half Time / Full Time
Away - Draw
1400
🍊5,000
5 : 2
(1 : 2)
LOSE
Status : LOSE
Outcome : 🍊0
Bet #2977739 Placed:
Kick-Off
Competition
Match
Soccer Picks
Odds
Stake
Result
Status
Europe - UEFA Europa League
Rosenborg vs Zenit
Half Time / Full Time
Away - Draw
1400
🍊5,000
1 : 1
(0 : 0)
LOSE
Status : LOSE
Outcome : 🍊0
Bet #2977738 Placed:
Kick-Off
Competition
Match
Soccer Picks
Odds
Stake
Result
Status
Europe - UEFA Europa League
Viktoria Plzeň vs Lugano
Half Time / Full Time
Away - Draw
1600
🍊5,000
4 : 1
(3 : 1)
LOSE
Status : LOSE
Outcome : 🍊0
Bet #2977737 Placed:
Kick-Off
Competition
Match
Soccer Picks
Odds
Stake
Result
Status
Europe - UEFA Europa League
FCSB vs Hapoel Be'er Sheva
Half Time / Full Time
Away - Draw
1400
🍊5,000
1 : 1
(1 : 1)
LOSE
Europe - UEFA Europa League
Hertha BSC vs Zorya
Half Time / Full Time
Away - Draw
1400
2 : 0
(1 : 0)
LOSE
Europe - UEFA Europa League
Köln vs BATE
Half Time / Full Time
Away - Draw
1400
5 : 2
(1 : 2)
LOSE
Europe - UEFA Europa League
Rosenborg vs Zenit
Half Time / Full Time
Away - Draw
1400
1 : 1
(0 : 0)
LOSE
Europe - UEFA Europa League
Viktoria Plzeň vs Lugano
Half Time / Full Time
Away - Draw
1600
4 : 1
(3 : 1)
LOSE
Status : LOSE
Outcome : 🍊0
Bet #2977557 Placed:
Kick-Off
Competition
Match
Soccer Picks
Odds
Stake
Result
Status
Europe - UEFA Europa League
FCSB vs Hapoel Be'er Sheva
1X2
Draw
239
🍊20,000
1 : 1
WIN
Status : WIN
Outcome : 🍊67,800
Bet #2977558 Placed:
Kick-Off
Competition
Match
Soccer Picks
Odds
Stake
Result
Status
Europe - UEFA Europa League
Hertha BSC vs Zorya
1X2
Draw
239
🍊20,000
2 : 0
LOSE
Status : LOSE
Outcome : 🍊0
Bet #2977559 Placed:
Kick-Off
Competition
Match
Soccer Picks
Odds
Stake
Result
Status
Europe - UEFA Europa League
Köln vs BATE
1X2
Draw
260
🍊20,000
5 : 2
LOSE
Status : LOSE
Outcome : 🍊0
Bet #2977560 Placed:
Kick-Off
Competition
Match
Soccer Picks
Odds
Stake
Result
Status
Europe - UEFA Europa League
Viktoria Plzeň vs Lugano
Double Chance
X2
162
🍊20,000
4 : 1
LOSE
Status : LOSE
Outcome : 🍊0
Bet #2977550 Placed:
Kick-Off
Competition
Match
Soccer Picks
Odds
Stake
Result
Status
Europe - UEFA Europa League
AEK Athens vs Milan
Correct Score
2 - 0
1400
🍊20,000
0 : 0
LOSE
Status : LOSE
Outcome : 🍊0
Bet #2977544 Placed:
Kick-Off
Competition
Match
Soccer Picks
Odds
Stake
Result
Status
Europe - UEFA Europa League
AEK Athens vs Milan
1X2
Draw
210
🍊20,000
0 : 0
WIN
Status : WIN
Outcome : 🍊62,000
Bet #2977545 Placed:
Kick-Off
Competition
Match
Soccer Picks
Odds
Stake
Result
Status
Europe - UEFA Europa League
Maccabi Tel Aviv vs Astana
1X2
Astana
239
🍊20,000
0 : 1
WIN
Status : WIN
Outcome : 🍊67,800
Bet #2977546 Placed:
Kick-Off
Competition
Match
Soccer Picks
Odds
Stake
Result
Status
Europe - UEFA Europa League
Slavia Praha vs Villarreal
1X2
Slavia Praha
220
🍊20,000
0 : 2
LOSE
Status : LOSE
Outcome : 🍊0
Bet #2977547 Placed:
Kick-Off
Competition
Match
Soccer Picks
Odds
Stake
Result
Status
Europe - UEFA Europa League
København vs Zlín
Double Chance
X2
162
🍊20,000
3 : 0
LOSE
Status : LOSE
Outcome : 🍊0
Bet #2977495 Placed:
Kick-Off
Competition
Match
Soccer Picks
Odds
Stake
Result
Status
Europe - UEFA Europa League
Ludogorets vs Sporting Braga
1X2
Ludogorets
110
🍊15,000
1 : 1
LOSE
Europe - UEFA Europa League
Maccabi Tel Aviv vs Astana
1X2
Astana
239
0 : 1
WIN
Europe - UEFA Europa League
Slavia Praha vs Villarreal
1X2
Slavia Praha
220
0 : 2
LOSE
Europe - UEFA Europa League
AEK Athens vs Milan
Correct Score
2 - 0
1400
0 : 0
LOSE
Status : LOSE
Outcome : 🍊0
Bet #2977493 Placed:
Kick-Off
Competition
Match
Soccer Picks
Odds
Stake
Result
Status
Europe - UEFA Europa League
AEK Athens vs Milan
1X2
Draw
210
🍊15,000
0 : 0
WIN
Europe - UEFA Europa League
Maccabi Tel Aviv vs Astana
1X2
Astana
239
0 : 1
WIN
Europe - UEFA Europa League
Slavia Praha vs Villarreal
1X2
Slavia Praha
220
0 : 2
LOSE
Europe - UEFA Europa League
København vs Zlín
Double Chance
X2
162
3 : 0
LOSE
Status : LOSE
Outcome : 🍊0
Bet #2977484 Placed:
Kick-Off
Competition
Match
Soccer Picks
Odds
Stake
Result
Status
Europe - UEFA Europa League
FCSB vs Hapoel Be'er Sheva
1X2
Draw
239
🍊15,000
1 : 1
WIN
Europe - UEFA Europa League
Hertha BSC vs Zorya
1X2
Draw
239
2 : 0
LOSE
Europe - UEFA Europa League
Köln vs BATE
1X2
Draw
260
5 : 2
LOSE
Europe - UEFA Europa League
Viktoria Plzeň vs Lugano
Double Chance
X2
162
4 : 1
LOSE
Status : LOSE
Outcome : 🍊0