Soccer Tipster Profile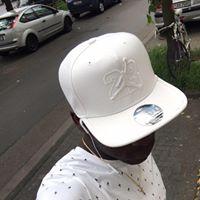 Country

CAMEROON

Total Balance
🍊1,000,000.00

Winning Streak
15

Losing Streak
6

Expertise
1X2
Terro1994 participated in the following rounds of Tipsters Competition:
Feedback for Soccer Tipster Terro1994
Latest Messages for Terro1994:
warrenruss91

soccerpunter

Good to see that you are encouraging your fellow country mate to perform. Please invite more people from Cameroon to play in this competition.
expertofsport

i am happy to be with you guys i will invite others camerounais to joints us here i am enjoying this game
soccerpunter

Happy to see you back in action.
This discussion is part of the Soccer Forum.
Write a comment:
Character Count:
0
Write a detailed comment of at least 150 characters to earn a reward point.
✓
Charting of Tipster Profit Per Round
Terro1994's Rankings in Tipsters Competition Show-Hide
| # | Football Tipster | Win | Lose | Draw | Win % | Profit % | Pending | Outstanding | Total Balance |
| --- | --- | --- | --- | --- | --- | --- | --- | --- | --- |
| 1 | Muggz | 19 | 19 | 0 | 50.00 | 304.42% | 🍊150,000 | 🍊3,894,169 | 🍊4,044,169 |
| 2 | Greatmike2017 | 7 | 18 | 0 | 28.00 | 271.53% | 🍊0 | 🍊3,715,317 | 🍊3,715,317 |
| 3 | rashidatdauda | 5 | 10 | 0 | 33.33 | 208.86% | 🍊0 | 🍊3,088,627 | 🍊3,088,627 |
| 4 | Umair17 | 28 | 30 | 6 | 48.28 | 164.45% | 🍊0 | 🍊2,644,519 | 🍊2,644,519 |
| 5 | Asmelo | 33 | 57 | 5 | 36.67 | 164.12% | 🍊150,000 | 🍊2,491,193 | 🍊2,641,193 |