Soccer Tipster Profile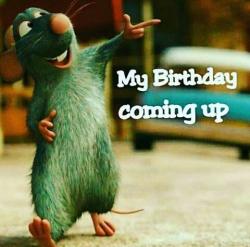 Country

KENYA

Total Balance
🍊906,600.00

Winning Streak
18

Losing Streak
20

Expertise
In-Play 1X2
Kncmb participated in the following rounds of Tipsters Competition:
Feedback for Soccer Tipster Kncmb
Latest Messages for Kncmb:
lanre0147

christian286

florentina just took me back frm my position but am getting bak dere
Olubantty

Was the game for tomorrow @Kncmb

Urufuos1

all the best

Akerfeldt11

I understand the ups and downs of being a tipster and even better when other people rely on someone else's predictions... but it doesn't seem fine when we pay for a service that we don't have... no tips or predictions for almost a week. At least this person could say something. "I'm busy", "I had personal questions that ocuppied me the whole week", but at least an explanation. Probably the worst money I ever spent. Doesn't matter if the tipster will give you/us profit every day. For me this is a lack of respect. Thank you for everything.
Nyangi

Mr.Akerfeldt11 , personally i wouldn't place any faith on a tipster who has only been on the green twice in the last 18 months.Do some due diligence.A great place is the rankings,look out for consistently green tipsters with better percentages.
fasio

tips for this weekend kncmb
kncmb

thinking about returning to the game this weekend
ugoventures

You are a professional in this.. keep it up
Jamesefe

U are killing it bro
timtips

you are back bro. was almost given up on soccerpunter.
Black2017

I gues today u will drop big bomb... we are waiting for please.
allrezultz

Shine on bro
xiuzhini

Big bro where you at?
Pasiah

nice job
This discussion is part of the Soccer Forum. Read all 349 comments in the thread Tipster kncmb.
Write a comment:
Character Count:
0
Write a detailed comment of at least 150 characters to earn a reward point.
✓
Charting of Tipster Profit Per Round
Evolution of Tipster's Balance in Round #121
Kncmb's Rankings in Tipsters Competition Show-Hide
| # | Football Tipster | Win | Lose | Draw | Win % | Profit % | Pending | Outstanding | Total Balance |
| --- | --- | --- | --- | --- | --- | --- | --- | --- | --- |
| 517 | mbhanderi | 2 | 6 | 4 | 25.00 | -9.25% | 🍊0 | 🍊907,500 | 🍊907,500 |
| 518 | austine55 | 2 | 7 | 0 | 22.22 | -9.30% | 🍊100,000 | 🍊807,000 | 🍊907,000 |
| 519 | lr2qq6 | 10 | 11 | 1 | 47.62 | -9.33% | 🍊0 | 🍊906,750 | 🍊906,750 |
| 520 | kncmb | 4 | 4 | 0 | 50.00 | -9.34% | 🍊0 | 🍊906,600 | 🍊906,600 |
| 521 | soccerpunter | 2 | 4 | 3 | 33.33 | -9.38% | 🍊0 | 🍊906,200 | 🍊906,200 |
Kncmb's Bet Statement (Up to Last 100 Predictions)Show-Hide
Bet #3421343 Placed:
Kick-Off
Competition
Match
Soccer Picks
Odds
Stake
Result
Status
China PR - CSL
Dalian Yifang vs Hebei CFFC
In-Play 1X2
Draw
0-0 (64')
-138
🍊5,000
0 : 0
WIN
Status : WIN
Outcome : 🍊8,600
Bet #3420999 Placed:
Kick-Off
Competition
Match
Soccer Picks
Odds
Stake
Result
Status
World - Club Friendlies
Fiorentina vs Hellas Verona
1X2
Fiorentina
-250
🍊5,000
2 : 1
WIN
Status : WIN
Outcome : 🍊7,000
Bet #3421000 Placed:
Kick-Off
Competition
Match
Soccer Picks
Odds
Stake
Result
Status
World - Club Friendlies
Dijon vs Sporting Charleroi
1X2
Sporting Charleroi
220
🍊5,000
2 : 2
LOSE
Status : LOSE
Outcome : 🍊0
Bet #3421001 Placed:
Kick-Off
Competition
Match
Soccer Picks
Odds
Stake
Result
Status
Africa - CAF Confederation Cup
Rayon Sports vs USM Alger
1X2
USM Alger
220
🍊5,000
1 : 2
WIN
Status : WIN
Outcome : 🍊16,000
Bet #3420995 Placed:
Kick-Off
Competition
Match
Soccer Picks
Odds
Stake
Result
Status
Japan - J1 League
Shimizu S-Pulse vs Cerezo Osaka
1X2
Cerezo Osaka
110
🍊50,000
3 : 0
LOSE
Status : LOSE
Outcome : 🍊0
Bet #3420996 Placed:
Kick-Off
Competition
Match
Soccer Picks
Odds
Stake
Result
Status
Japan - J1 League
Kashiwa Reysol vs Tokyo
1X2
Kashiwa Reysol
-105
🍊50,000
0 : 1
LOSE
Status : LOSE
Outcome : 🍊0
Bet #3420997 Placed:
Kick-Off
Competition
Match
Soccer Picks
Odds
Stake
Result
Status
Korea Republic - K League 1
Seoul vs Jeonnam Dragons
1X2
Seoul
-111
🍊50,000
2 : 1
WIN
Status : WIN
Outcome : 🍊95,000
Bet #3420994 Placed:
Kick-Off
Competition
Match
Soccer Picks
Odds
Stake
Result
Status
World - Club Friendlies
Dynamo Dresden vs Huddersfield Town
1X2
Huddersfield Town
120
🍊50,000
0 : 0
LOSE
World - Club Friendlies
Sint-Truiden vs Olympiakos Piraeus
1X2
Olympiakos Piraeus
-111
1 : 1
LOSE
World - Club Friendlies
Sion vs Internazionale
1X2
Internazionale
-175
2 : 0
LOSE
Status : LOSE
Outcome : 🍊0