Soccer Tipster Profile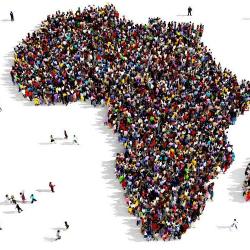 Country

KENYA

Total Balance
🍊40,000.00

Winning Streak
5

Losing Streak
24

Expertise
1X2
MrAmury participated in the following rounds of Tipsters Competition:
Biography
Soccer is my passion! I love betting on games that will DRAW. Such games have crazy odds and can be easily noted from the rest of the pack. That's all.
Feedback for Soccer Tipster MrAmury
Latest Messages for MrAmury:
mwaslet

mrAmury

New season same old tactics.... Let's do it.
ASKENAS

unichapie mechi Mohammed giving niekelee kwa *********

ASKENAS

sorry niekelee kwa *********
mrAmury

Zangu ni ma draw...utaweza?....whenever I try to change the strategy, I end up losing.
mrAmury

Zangu in ma draw....I only combine two draws...Even if I try to change strategy most of my picks will draw.
ASKENAS

we uniekee tu. nataka kujaribia bahati Leo

ASKENAS

Hizo mechi umepost hapo zitaenda sare ama vipi
mrAmury

Zangu ni draw tu...but zichambue kwanza.
kipkorir91

nipe hizo draws broh
Franks444

Boss umeivahh..keep it burning....
mrAmury

@Franks444 since last time niwe champe the past few rounds sijekua serious, acha tuone venye hii itaenda
ianfasebuk

hi Brathe nipee odds
calthompson98

Hey, new here to platinum, not sure how this stuff works
mrAmury

Draws, if am going to place anything...just know its a draw.
This discussion is part of the Soccer Forum. Read all 71 comments in the thread Tipster mrAmury.
Write a comment:
Character Count:
0
Write a detailed comment of at least 150 characters to earn a reward point.
✓
Charting of Tipster Profit Per Round
Evolution of Tipster's Balance in Round #127
MrAmury's Rankings in Tipsters Competition Show-Hide
| # | Football Tipster | Win | Lose | Draw | Win % | Profit % | Pending | Outstanding | Total Balance |
| --- | --- | --- | --- | --- | --- | --- | --- | --- | --- |
| 763 | chinwubachuka03 | 23 | 71 | 7 | 24.47 | -81.93% | 🍊0 | 🍊180,658 | 🍊180,658 |
| 764 | Fare13 | 22 | 58 | 3 | 27.50 | -83.52% | 🍊40,000 | 🍊124,796 | 🍊164,796 |
| 765 | willpower | 31 | 78 | 2 | 28.44 | -92.00% | 🍊0 | 🍊80,000 | 🍊80,000 |
| 766 | mrAmury | 15 | 79 | 0 | 15.96 | -96.00% | 🍊40,000 | 🍊0 | 🍊40,000 |
| 767 | redevils16 | 10 | 53 | 3 | 15.87 | -97.77% | 🍊0 | 🍊22,340 | 🍊22,340 |
MrAmury's biggest wins in round 127Show-Hide
Bet #3666521 Placed:
Kick-Off
Competition
Match
Soccer Picks
Odds
Stake
Result
Status
England - EFL Trophy
Port Vale vs Shrewsbury Town
1X2
Draw
230
🍊50,000
1 : 1
WIN
Status : WIN
Outcome : 🍊165,000
Bet #3667770 Placed:
Kick-Off
Competition
Match
Soccer Picks
Odds
Stake
Result
Status
Cyprus - 1. Division
AEK Larnaca vs Apollon
1X2
Draw
225
🍊50,000
0 : 0
WIN
Status : WIN
Outcome : 🍊162,500
Bet #3666517 Placed:
Kick-Off
Competition
Match
Soccer Picks
Odds
Stake
Result
Status
Greece - Cup
Ergotelis vs OFI
1X2
Draw
210
🍊50,000
1 : 1
WIN
Status : WIN
Outcome : 🍊155,000
Bet #3666518 Placed:
Kick-Off
Competition
Match
Soccer Picks
Odds
Stake
Result
Status
Greece - Cup
PAS Giannina vs Panionios
1X2
Draw
200
🍊50,000
1 : 1
WIN
Status : WIN
Outcome : 🍊150,000
Bet #3666519 Placed:
Kick-Off
Competition
Match
Soccer Picks
Odds
Stake
Result
Status
France - Ligue 1
Amiens SC vs Angers SCO
1X2
Draw
200
🍊50,000
0 : 0
WIN
Status : WIN
Outcome : 🍊150,000
Bet #3679215 Placed:
Kick-Off
Competition
Match
Soccer Picks
Odds
Stake
Result
Status
Cyprus - Cup
Omonia Nicosia vs Apollon
1X2
Draw
220
🍊46,300
1 : 1
WIN
Status : WIN
Outcome : 🍊148,160
Bet #3670745 Placed:
Kick-Off
Competition
Match
Soccer Picks
Odds
Stake
Result
Status
India - I-League
Aizawl vs Real Kashmir
In-Play 1X2
Draw
0-0 (28')
162
🍊50,000
0 : 0
WIN
Status : WIN
Outcome : 🍊131,000
Bet #3677857 Placed:
Kick-Off
Competition
Match
Soccer Picks
Odds
Stake
Result
Status
World - Club Friendlies
Ferencváros vs Gaz Metan Mediaş
1X2
Draw
240
🍊34,400
0 : 0
WIN
Status : WIN
Outcome : 🍊116,960
Bet #3677861 Placed:
Kick-Off
Competition
Match
Soccer Picks
Odds
Stake
Result
Status
Spain - Copa del Rey
Real Valladolid vs Getafe
1X2
Draw
200
🍊34,400
1 : 1
WIN
Status : WIN
Outcome : 🍊103,200
Bet #3677859 Placed:
Kick-Off
Competition
Match
Soccer Picks
Odds
Stake
Result
Status
Egypt - Premier League
El Entag El Harby vs Pyramids
1X2
Draw
200
🍊34,400
1 : 1
WIN
Status : WIN
Outcome : 🍊103,200
Bet #3667775 Placed:
Kick-Off
Competition
Match
Soccer Picks
Odds
Stake
Result
Status
Greece - Cup
Apollon Smirnis vs Atromitos
1X2
Atromitos
-105
🍊50,000
0 : 3
WIN
Status : WIN
Outcome : 🍊97,500
Bet #3667774 Placed:
Kick-Off
Competition
Match
Soccer Picks
Odds
Stake
Result
Status
Spain - Copa del Rey
Getafe vs Real Valladolid
1X2
Getafe
-117
🍊50,000
1 : 0
WIN
Status : WIN
Outcome : 🍊92,500
Bet #3670764 Placed:
Kick-Off
Competition
Match
Soccer Picks
Odds
Stake
Result
Status
Africa - CAF Champions League
Horoya vs ES Tunis
1X2
Draw
210
🍊28,500
1 : 1
WIN
Status : WIN
Outcome : 🍊88,350
Bet #3655619 Placed:
Kick-Off
Competition
Match
Soccer Picks
Odds
Stake
Result
Status
England - Premier League
Huddersfield Town vs Burnley
Half Time / Full Time
Draw - Away
700
🍊10,000
1 : 2
(1 : 1)
WIN
Status : WIN
Outcome : 🍊80,000
Bet #3670769 Placed:
Kick-Off
Competition
Match
Soccer Picks
Odds
Stake
Result
Status
Spain - Segunda División
Cádiz vs Granada
1X2
Draw
180
🍊28,500
0 : 0
WIN
Status : WIN
Outcome : 🍊79,800
MrAmury's Bet Statement (Up to Last 100 Predictions)Show-Hide
Bet #3680658 Placed:
Kick-Off
Competition
Match
Soccer Picks
Odds
Stake
Result
Status
World - Club Friendlies
Botev Vratsa vs Dunav 2010
1X2
Draw
260
🍊24,085
0 : 2
LOSE
Status : LOSE
Outcome : 🍊0
Bet #3680657 Placed:
Kick-Off
Competition
Match
Soccer Picks
Odds
Stake
Result
Status
World - Club Friendlies
Esbjerg vs SønderjyskE
1X2
Esbjerg
-133
🍊24,085
1 : 2
LOSE
Status : LOSE
Outcome : 🍊0
Bet #3680628 Placed:
Kick-Off
Competition
Match
Soccer Picks
Odds
Stake
Result
Status
Brazil - Catarinense 1
Criciúma vs Figueirense
Half Time / Full Time
Home - Draw
1400
🍊10,000
0 : 1
(0 : 0)
LOSE
Asia - AFC Asian Cup
Saudi Arabia vs Qatar
Half Time / Full Time
Draw - Draw
333
0 : 2
(0 : 1)
LOSE
Status : LOSE
Outcome : 🍊0
Bet #3680626 Placed:
Kick-Off
Competition
Match
Soccer Picks
Odds
Stake
Result
Status
Asia - AFC Asian Cup
Saudi Arabia vs Qatar
Correct Score
1 - 1
450
🍊10,000
0 : 2
LOSE
Spain - Copa del Rey
Real Sociedad vs Real Betis
Correct Score
2 - 1
850
2 : 2
LOSE
Status : LOSE
Outcome : 🍊0
Bet #3680625 Placed:
Kick-Off
Competition
Match
Soccer Picks
Odds
Stake
Result
Status
South America - Sudamericano U20
Venezuela U20 vs Colombia U20
Exact Total Goals
1
300
🍊10,000
1 : 0
WIN
Turkey - Cup
Alanyaspor vs Kasımpaşa
Exact Total Goals
3
300
0 : 0
LOSE
World - Club Friendlies
Como vs Chiasso
Correct Score
1 - 1
700
3 : 0
LOSE
Status : LOSE
Outcome : 🍊0
Bet #3680624 Placed:
Kick-Off
Competition
Match
Soccer Picks
Odds
Stake
Result
Status
Brazil - Catarinense 1
Criciúma vs Figueirense
Exact Total Goals
1
300
🍊10,000
0 : 1
WIN
Asia - AFC Asian Cup
Saudi Arabia vs Qatar
Exact Total Goals
2
225
0 : 2
WIN
South America - Sudamericano U20
Venezuela U20 vs Colombia U20
Exact Total Goals
0
650
1 : 0
LOSE
Status : LOSE
Outcome : 🍊0
Bet #3680623 Placed:
Kick-Off
Competition
Match
Soccer Picks
Odds
Stake
Result
Status
Asia - AFC Asian Cup
Saudi Arabia vs Qatar
Exact Total Goals
0
600
🍊10,000
0 : 2
LOSE
Brazil - Catarinense 1
Criciúma vs Figueirense
Exact Total Goals
0
750
0 : 1
LOSE
South America - Sudamericano U20
Venezuela U20 vs Colombia U20
Exact Total Goals
0
650
1 : 0
LOSE
Status : LOSE
Outcome : 🍊0
Bet #3680622 Placed:
Kick-Off
Competition
Match
Soccer Picks
Odds
Stake
Result
Status
South America - Sudamericano U20
Venezuela U20 vs Colombia U20
Exact Total Goals
0
650
🍊10,000
1 : 0
LOSE
Asia - AFC Asian Cup
Saudi Arabia vs Qatar
Exact Total Goals
0
600
0 : 2
LOSE
Brazil - Catarinense 1
Criciúma vs Figueirense
Exact Total Goals
2
250
0 : 1
LOSE
Status : LOSE
Outcome : 🍊0
Bet #3679215 Placed:
Kick-Off
Competition
Match
Soccer Picks
Odds
Stake
Result
Status
Cyprus - Cup
Omonia Nicosia vs Apollon
1X2
Draw
220
🍊46,300
1 : 1
WIN
Status : WIN
Outcome : 🍊148,160
Bet #3679216 Placed:
Kick-Off
Competition
Match
Soccer Picks
Odds
Stake
Result
Status
World - Club Friendlies
VfB Oldenburg vs Sportfreunde Lotte
1X2
Draw
260
🍊46,300
0 : 5
LOSE
Status : LOSE
Outcome : 🍊0
Bet #3679217 Placed:
Kick-Off
Competition
Match
Soccer Picks
Odds
Stake
Result
Status
South Africa - PSL
AmaZulu vs Kaizer Chiefs
1X2
Draw
187
🍊46,300
2 : 3
LOSE
Status : LOSE
Outcome : 🍊0
Bet #3679218 Placed:
Kick-Off
Competition
Match
Soccer Picks
Odds
Stake
Result
Status
France - Ligue 1
Nîmes vs Nantes
1X2
Draw
225
🍊46,300
1 : 0
LOSE
Status : LOSE
Outcome : 🍊0
Bet #3679220 Placed:
Kick-Off
Competition
Match
Soccer Picks
Odds
Stake
Result
Status
World - Club Friendlies
Cúcuta Deportivo vs Deportivo Lara
1X2
Draw
225
🍊46,300
2 : 0
LOSE
Status : LOSE
Outcome : 🍊0
Bet #3679221 Placed:
Kick-Off
Competition
Match
Soccer Picks
Odds
Stake
Result
Status
Cyprus - Cup
Nea Salamis vs AEK Larnaca
1X2
Draw
240
🍊46,300
1 : 2
LOSE
Status : LOSE
Outcome : 🍊0
Bet #3679219 Placed:
Kick-Off
Competition
Match
Soccer Picks
Odds
Stake
Result
Status
France - Ligue 1
Guingamp vs Rennes
1X2
Draw
220
🍊46,300
2 : 1
LOSE
Status : LOSE
Outcome : 🍊0
Bet #3677855 Placed:
Kick-Off
Competition
Match
Soccer Picks
Odds
Stake
Result
Status
World - Club Friendlies
Dynamo Dresden vs Dinamo Zagreb
1X2
Draw
275
🍊34,400
2 : 1
LOSE
Status : LOSE
Outcome : 🍊0
Bet #3677857 Placed:
Kick-Off
Competition
Match
Soccer Picks
Odds
Stake
Result
Status
World - Club Friendlies
Ferencváros vs Gaz Metan Mediaş
1X2
Draw
240
🍊34,400
0 : 0
WIN
Status : WIN
Outcome : 🍊116,960
Bet #3677858 Placed:
Kick-Off
Competition
Match
Soccer Picks
Odds
Stake
Result
Status
World - Club Friendlies
Kapfenberger SV vs Mattersburg
1X2
Draw
300
🍊34,400
0 : 4
LOSE
Status : LOSE
Outcome : 🍊0
Bet #3677859 Placed:
Kick-Off
Competition
Match
Soccer Picks
Odds
Stake
Result
Status
Egypt - Premier League
El Entag El Harby vs Pyramids
1X2
Draw
200
🍊34,400
1 : 1
WIN
Status : WIN
Outcome : 🍊103,200
Bet #3677860 Placed:
Kick-Off
Competition
Match
Soccer Picks
Odds
Stake
Result
Status
France - Ligue 1
Angers SCO vs Bordeaux
1X2
Draw
200
🍊34,400
1 : 2
LOSE
Status : LOSE
Outcome : 🍊0
Bet #3677861 Placed:
Kick-Off
Competition
Match
Soccer Picks
Odds
Stake
Result
Status
Spain - Copa del Rey
Real Valladolid vs Getafe
1X2
Draw
200
🍊34,400
1 : 1
WIN
Status : WIN
Outcome : 🍊103,200
Bet #3677862 Placed:
Kick-Off
Competition
Match
Soccer Picks
Odds
Stake
Result
Status
England - FA Cup
Blackburn Rovers vs Newcastle United
1X2
Newcastle United
220
🍊34,400
2 : 2
LOSE
Status : LOSE
Outcome : 🍊0
Bet #3677863 Placed:
Kick-Off
Competition
Match
Soccer Picks
Odds
Stake
Result
Status
England - National League
Maidstone United vs Maidenhead United
1X2
Draw
240
🍊34,400
2 : 4
LOSE
Status : LOSE
Outcome : 🍊0
Bet #3677856 Placed:
Kick-Off
Competition
Match
Soccer Picks
Odds
Stake
Result
Status
Egypt - Premier League
Misr Lel Makasa vs Al Mokawloon
1X2
Draw
187
🍊34,400
2 : 1
LOSE
Status : LOSE
Outcome : 🍊0
Bet #3676735 Placed:
Kick-Off
Competition
Match
Soccer Picks
Odds
Stake
Result
Status
England - Premier League
Manchester City vs Wolverhampton Wanderers
1X2
Wolverhampton Wanderers
1800
🍊38,000
3 : 0
LOSE
Status : LOSE
Outcome : 🍊0
Bet #3676722 Placed:
Kick-Off
Competition
Match
Soccer Picks
Odds
Stake
Result
Status
Asia - AFC Asian Cup
India vs Bahrain
1X2
Draw
240
🍊44,000
0 : 1
LOSE
Status : LOSE
Outcome : 🍊0
Bet #3676723 Placed:
Kick-Off
Competition
Match
Soccer Picks
Odds
Stake
Result
Status
Italy - Coppa Italia
Cagliari vs Atalanta
1X2
Draw
280
🍊44,000
0 : 2
LOSE
Status : LOSE
Outcome : 🍊0
Bet #3676724 Placed:
Kick-Off
Competition
Match
Soccer Picks
Odds
Stake
Result
Status
Egypt - Premier League
El Daklyeh vs Haras El Hodood
1X2
Draw
220
🍊44,000
0 : 1
LOSE
Status : LOSE
Outcome : 🍊0
Bet #3676725 Placed:
Kick-Off
Competition
Match
Soccer Picks
Odds
Stake
Result
Status
Cyprus - 1. Division
Alki Oroklini vs AEL
1X2
Draw
260
🍊44,000
1 : 3
LOSE
Status : LOSE
Outcome : 🍊0
Bet #3676726 Placed:
Kick-Off
Competition
Match
Soccer Picks
Odds
Stake
Result
Status
Greece - Super League
PAS Giannina vs AEK Athens
1X2
Draw
230
🍊44,000
0 : 4
LOSE
Status : LOSE
Outcome : 🍊0
Bet #3676727 Placed:
Kick-Off
Competition
Match
Soccer Picks
Odds
Stake
Result
Status
Israel - Liga Leumit
Hapoel Iksal vs Beitar Tel Aviv Ramla
1X2
Draw
230
🍊44,000
4 : 1
LOSE
Status : LOSE
Outcome : 🍊0
Bet #3676728 Placed:
Kick-Off
Competition
Match
Soccer Picks
Odds
Stake
Result
Status
Portugal - Segunda Liga
Famalicão vs Estoril
1X2
Draw
210
🍊44,000
2 : 0
LOSE
Status : LOSE
Outcome : 🍊0
Bet #3676721 Placed:
Kick-Off
Competition
Match
Soccer Picks
Odds
Stake
Result
Status
World - Club Friendlies
1860 München vs Darmstadt 98
1X2
Draw
260
🍊44,000
0 : 1
LOSE
Status : LOSE
Outcome : 🍊0
Bet #3671299 Placed:
Kick-Off
Competition
Match
Soccer Picks
Odds
Stake
Result
Status
Northern Ireland - Premiership
Newry City AFC vs Crusaders
1X2
Newry City AFC
650
🍊50,000
0 : 1
LOSE
Status : LOSE
Outcome : 🍊0
Bet #3671003 Placed:
Kick-Off
Competition
Match
Soccer Picks
Odds
Stake
Result
Status
World - Club Friendlies
İstanbul Başakşehir vs ADO Den Haag
1X2
Draw
275
🍊10,000
3 : 1
LOSE
World - Club Friendlies
Hoffenheim vs Anderlecht
1X2
Draw
260
2 : 3
LOSE
World - Club Friendlies
Erzgebirge Aue vs Hansa Rostock
1X2
Draw
260
0 : 1
LOSE
World - Club Friendlies
Horn vs Leobendorf
1X2
Draw
260
4 : 1
LOSE
Status : LOSE
Outcome : 🍊0
Bet #3671002 Placed:
Kick-Off
Competition
Match
Soccer Picks
Odds
Stake
Result
Status
World - Club Friendlies
Cercle Brugge vs Stuttgart
1X2
Cercle Brugge
320
🍊10,000
2 : 2
LOSE
World - Club Friendlies
Trabzonspor vs MTK
1X2
MTK
300
0 : 2
WIN
World - Club Friendlies
Bursaspor vs Yeni Malatyaspor
1X2
Bursaspor
160
0 : 4
LOSE
Status : LOSE
Outcome : 🍊0
Bet #3671000 Placed:
Kick-Off
Competition
Match
Soccer Picks
Odds
Stake
Result
Status
Algeria - Ligue 1
Olympique Médéa vs USM Bel Abbès
1X2
Draw
200
🍊50,000
2 : 0
LOSE
Status : LOSE
Outcome : 🍊0
Bet #3670999 Placed:
Kick-Off
Competition
Match
Soccer Picks
Odds
Stake
Result
Status
World - Club Friendlies
Borussia Dortmund vs Feyenoord
Both Teams to Score
Yes
-151
🍊10,000
2 : 1
WIN
Algeria - Ligue 1
MC Alger vs Tadjenanet
1X2
MC Alger
-153
4 : 1
WIN
Africa - CAF Champions League
Club Africain vs CS Constantine
1X2
Club Africain
-151
0 : 1
LOSE
Saudi Arabia - Pro League
Al Ahli vs Ohod
1X2
Al Ahli
-250
:
VOID ?
Algeria - Ligue 1
ES Sétif vs Aïn M'lila
1X2
ES Sétif
-222
:
Canceled ?
Status : LOSE
Outcome : 🍊0
Bet #3670998 Placed:
Kick-Off
Competition
Match
Soccer Picks
Odds
Stake
Result
Status
World - Club Friendlies
Hoffenheim vs Anderlecht
1X2
Draw
260
🍊10,000
2 : 3
LOSE
World - Club Friendlies
İstanbul Başakşehir vs ADO Den Haag
1X2
Draw
275
3 : 1
LOSE
World - Club Friendlies
Schalke 04 vs Genk
1X2
Draw
280
2 : 2
WIN
Status : LOSE
Outcome : 🍊0
Bet #3670997 Placed:
Kick-Off
Competition
Match
Soccer Picks
Odds
Stake
Result
Status
World - Club Friendlies
FC Schaffhausen vs St. Gallen
1X2
FC Schaffhausen
200
🍊10,000
1 : 1
LOSE
World - Club Friendlies
Bursaspor vs Yeni Malatyaspor
1X2
Bursaspor
160
0 : 4
LOSE
Algeria - Ligue 1
Olympique Médéa vs USM Bel Abbès
1X2
Draw
200
2 : 0
LOSE
Status : LOSE
Outcome : 🍊0
Bet #3670934 Placed:
Kick-Off
Competition
Match
Soccer Picks
Odds
Stake
Result
Status
Asia - AFC Asian Cup
Palestine vs Australia
In-Play Over/Under - 1st Half
Over 2.5
0-2 (26')
-111
🍊50,000
0 : 3
LOSE
Status : LOSE
Outcome : 🍊0
Bet #3670769 Placed:
Kick-Off
Competition
Match
Soccer Picks
Odds
Stake
Result
Status
Spain - Segunda División
Cádiz vs Granada
1X2
Draw
180
🍊28,500
0 : 0
WIN
Status : WIN
Outcome : 🍊79,800
Bet #3670768 Placed:
Kick-Off
Competition
Match
Soccer Picks
Odds
Stake
Result
Status
Belgium - First Division B
Lommel vs Westerlo
1X2
Draw
220
🍊28,500
2 : 1
LOSE
Status : LOSE
Outcome : 🍊0
Bet #3670767 Placed:
Kick-Off
Competition
Match
Soccer Picks
Odds
Stake
Result
Status
France - Ligue 2
Valenciennes vs Sochaux
1X2
Draw
210
🍊28,500
1 : 0
LOSE
Status : LOSE
Outcome : 🍊0
Bet #3670766 Placed:
Kick-Off
Competition
Match
Soccer Picks
Odds
Stake
Result
Status
France - Ligue 2
Gazélec Ajaccio vs Auxerre
1X2
Draw
200
🍊28,500
0 : 4
LOSE
Status : LOSE
Outcome : 🍊0
Bet #3670765 Placed:
Kick-Off
Competition
Match
Soccer Picks
Odds
Stake
Result
Status
France - Ligue 1
Caen vs Lille
1X2
Draw
225
🍊28,500
1 : 3
LOSE
Status : LOSE
Outcome : 🍊0
Bet #3670764 Placed:
Kick-Off
Competition
Match
Soccer Picks
Odds
Stake
Result
Status
Africa - CAF Champions League
Horoya vs ES Tunis
1X2
Draw
210
🍊28,500
1 : 1
WIN
Status : WIN
Outcome : 🍊88,350
Bet #3670763 Placed:
Kick-Off
Competition
Match
Soccer Picks
Odds
Stake
Result
Status
Israel - Liga Leumit
Hapoel Ramat HaSharon vs Hapoel Petah Tikva
1X2
Draw
220
🍊28,500
1 : 2
LOSE
Status : LOSE
Outcome : 🍊0
Bet #3670751 Placed:
Kick-Off
Competition
Match
Soccer Picks
Odds
Stake
Result
Status
Australia - A-League
Melbourne City vs Brisbane Roar
In-Play Over/Under - 1st Half
Over 1
0-0 (4')
-138
🍊50,000
1 : 0
LOSE
Status : LOSE
Outcome : 🍊0
Bet #3670750 Placed:
Kick-Off
Competition
Match
Soccer Picks
Odds
Stake
Result
Status
Australia - A-League
Melbourne City vs Brisbane Roar
In-Play Half Time / Full Time
Home - Home
0-0 (4')
160
🍊50,000
1 : 0
LOSE
Status : LOSE
Outcome : 🍊0
Bet #3670748 Placed:
Kick-Off
Competition
Match
Soccer Picks
Odds
Stake
Result
Status
World - Club Friendlies
Karlsruher SC vs Magdeburg
1X2
Karlsruher SC
160
🍊50,000
0 : 3
LOSE
Status : LOSE
Outcome : 🍊0
Bet #3670745 Placed:
Kick-Off
Competition
Match
Soccer Picks
Odds
Stake
Result
Status
India - I-League
Aizawl vs Real Kashmir
In-Play 1X2
Draw
0-0 (28')
162
🍊50,000
0 : 0
WIN
Status : WIN
Outcome : 🍊131,000
Bet #3669152 Placed:
Kick-Off
Competition
Match
Soccer Picks
Odds
Stake
Result
Status
Asia - AFC Asian Cup
Jordan vs Syria
1X2
Draw
180
🍊10,300
2 : 0
LOSE
Status : LOSE
Outcome : 🍊0
Bet #3669153 Placed:
Kick-Off
Competition
Match
Soccer Picks
Odds
Stake
Result
Status
World - Club Friendlies
Konyaspor vs Altınordu
1X2
Draw
280
🍊10,300
0 : 1
LOSE
Status : LOSE
Outcome : 🍊0
Bet #3669154 Placed:
Kick-Off
Competition
Match
Soccer Picks
Odds
Stake
Result
Status
Saudi Arabia - Pro League
Al Quadisiya vs Al Ittihad
1X2
Draw
240
🍊10,300
0 : 1
LOSE
Status : LOSE
Outcome : 🍊0
Bet #3669155 Placed:
Kick-Off
Competition
Match
Soccer Picks
Odds
Stake
Result
Status
Greece - Cup
Lamia vs Panathinaikos
1X2
Draw
220
🍊10,300
1 : 0
LOSE
Status : LOSE
Outcome : 🍊0
Bet #3669156 Placed:
Kick-Off
Competition
Match
Soccer Picks
Odds
Stake
Result
Status
Spain - Copa del Rey
Athletic Club vs Sevilla
1X2
Draw
230
🍊10,300
1 : 3
LOSE
Status : LOSE
Outcome : 🍊0
Bet #3669157 Placed:
Kick-Off
Competition
Match
Soccer Picks
Odds
Stake
Result
Status
Brazil - Carioca 1
Goytacaz vs América RJ
1X2
Draw
225
🍊10,300
0 : 1
LOSE
Status : LOSE
Outcome : 🍊0
Bet #3667768 Placed:
Kick-Off
Competition
Match
Soccer Picks
Odds
Stake
Result
Status
Portugal - Segunda Liga
Sporting Braga II vs Porto II
1X2
Draw
220
🍊50,000
0 : 1
LOSE
Status : LOSE
Outcome : 🍊0
Bet #3667769 Placed:
Kick-Off
Competition
Match
Soccer Picks
Odds
Stake
Result
Status
Greece - Cup
Larissa vs Asteras Tripolis
1X2
Draw
220
🍊50,000
3 : 2
LOSE
Status : LOSE
Outcome : 🍊0
Bet #3667770 Placed:
Kick-Off
Competition
Match
Soccer Picks
Odds
Stake
Result
Status
Cyprus - 1. Division
AEK Larnaca vs Apollon
1X2
Draw
225
🍊50,000
0 : 0
WIN
Status : WIN
Outcome : 🍊162,500
Bet #3667771 Placed:
Kick-Off
Competition
Match
Soccer Picks
Odds
Stake
Result
Status
Portugal - Segunda Liga
Vitória Guimarães II vs Benfica II
1X2
Draw
230
🍊50,000
2 : 1
LOSE
Status : LOSE
Outcome : 🍊0
Bet #3667772 Placed:
Kick-Off
Competition
Match
Soccer Picks
Odds
Stake
Result
Status
England - EFL Trophy
Chelsea U21 vs Peterborough United
1X2
Chelsea U21
170
🍊50,000
1 : 3
LOSE
Status : LOSE
Outcome : 🍊0
Bet #3667773 Placed:
Kick-Off
Competition
Match
Soccer Picks
Odds
Stake
Result
Status
Spain - Copa del Rey
Girona vs Atlético Madrid
1X2
Atlético Madrid
-133
🍊50,000
1 : 1
LOSE
Status : LOSE
Outcome : 🍊0
Bet #3667774 Placed:
Kick-Off
Competition
Match
Soccer Picks
Odds
Stake
Result
Status
Spain - Copa del Rey
Getafe vs Real Valladolid
1X2
Getafe
-117
🍊50,000
1 : 0
WIN
Status : WIN
Outcome : 🍊92,500
Bet #3667775 Placed:
Kick-Off
Competition
Match
Soccer Picks
Odds
Stake
Result
Status
Greece - Cup
Apollon Smirnis vs Atromitos
1X2
Atromitos
-105
🍊50,000
0 : 3
WIN
Status : WIN
Outcome : 🍊97,500
Bet #3666519 Placed:
Kick-Off
Competition
Match
Soccer Picks
Odds
Stake
Result
Status
France - Ligue 1
Amiens SC vs Angers SCO
1X2
Draw
200
🍊50,000
0 : 0
WIN
Status : WIN
Outcome : 🍊150,000
Bet #3666517 Placed:
Kick-Off
Competition
Match
Soccer Picks
Odds
Stake
Result
Status
Greece - Cup
Ergotelis vs OFI
1X2
Draw
210
🍊50,000
1 : 1
WIN
Status : WIN
Outcome : 🍊155,000
Bet #3666518 Placed:
Kick-Off
Competition
Match
Soccer Picks
Odds
Stake
Result
Status
Greece - Cup
PAS Giannina vs Panionios
1X2
Draw
200
🍊50,000
1 : 1
WIN
Status : WIN
Outcome : 🍊150,000
Bet #3666520 Placed:
Kick-Off
Competition
Match
Soccer Picks
Odds
Stake
Result
Status
France - Ligue 1
Nantes vs Montpellier
1X2
Draw
210
🍊50,000
2 : 0
LOSE
Status : LOSE
Outcome : 🍊0
Bet #3666521 Placed:
Kick-Off
Competition
Match
Soccer Picks
Odds
Stake
Result
Status
England - EFL Trophy
Port Vale vs Shrewsbury Town
1X2
Draw
230
🍊50,000
1 : 1
WIN
Status : WIN
Outcome : 🍊165,000
Bet #3666524 Placed:
Kick-Off
Competition
Match
Soccer Picks
Odds
Stake
Result
Status
Spain - Copa del Rey
Sporting Gijón vs Valencia
1X2
Draw
230
🍊50,000
2 : 1
LOSE
Status : LOSE
Outcome : 🍊0
Bet #3666522 Placed:
Kick-Off
Competition
Match
Soccer Picks
Odds
Stake
Result
Status
England - EFL Trophy
Northampton Town vs Bristol Rovers
1X2
Draw
250
🍊50,000
1 : 2
LOSE
Status : LOSE
Outcome : 🍊0
Bet #3666523 Placed:
Kick-Off
Competition
Match
Soccer Picks
Odds
Stake
Result
Status
England - National League
Bromley vs Wrexham
1X2
Draw
230
🍊50,000
2 : 0
LOSE
Status : LOSE
Outcome : 🍊0
Bet #3657275 Placed:
Kick-Off
Competition
Match
Soccer Picks
Odds
Stake
Result
Status
England - Premier League
Manchester City vs Liverpool
1X2
Manchester City
105
🍊5,000
2 : 1
WIN
Portugal - Primeira Liga
Desportivo Aves vs Porto
1X2
Porto
-303
0 : 1
WIN
Portugal - Primeira Liga
Sporting CP vs Belenenses
1X2
Sporting CP
-333
2 : 1
WIN
Spain - La Liga
Villarreal vs Real Madrid
1X2
Real Madrid
-133
2 : 2
LOSE
Egypt - Premier League
Al Masry vs El Gounah
1X2
Draw
230
0 : 2
LOSE
Portugal - Primeira Liga
Chaves vs Feirense
1X2
Draw
220
0 : 0
WIN
Status : LOSE
Outcome : 🍊0
Bet #3655615 Placed:
Kick-Off
Competition
Match
Soccer Picks
Odds
Stake
Result
Status
Egypt - Premier League
Al Mokawloon vs Ismaily
Half Time / Full Time
Draw - Home
375
🍊10,000
1 : 2
(1 : 0)
LOSE
Status : LOSE
Outcome : 🍊0
Bet #3655616 Placed:
Kick-Off
Competition
Match
Soccer Picks
Odds
Stake
Result
Status
England - Premier League
AFC Bournemouth vs Watford
Half Time / Full Time
Home - Away
2800
🍊10,000
3 : 3
(3 : 3)
LOSE
Status : LOSE
Outcome : 🍊0
Bet #3655617 Placed:
Kick-Off
Competition
Match
Soccer Picks
Odds
Stake
Result
Status
England - Premier League
AFC Bournemouth vs Watford
Half Time / Full Time
Away - Draw
1400
🍊10,000
3 : 3
(3 : 3)
LOSE
Status : LOSE
Outcome : 🍊0
Bet #3655618 Placed:
Kick-Off
Competition
Match
Soccer Picks
Odds
Stake
Result
Status
England - Premier League
Huddersfield Town vs Burnley
Half Time / Full Time
Away - Draw
1600
🍊10,000
1 : 2
(1 : 1)
LOSE
Status : LOSE
Outcome : 🍊0
Bet #3655619 Placed:
Kick-Off
Competition
Match
Soccer Picks
Odds
Stake
Result
Status
England - Premier League
Huddersfield Town vs Burnley
Half Time / Full Time
Draw - Away
700
🍊10,000
1 : 2
(1 : 1)
WIN
Status : WIN
Outcome : 🍊80,000
Bet #3655620 Placed:
Kick-Off
Competition
Match
Soccer Picks
Odds
Stake
Result
Status
England - Premier League
Huddersfield Town vs Burnley
Half Time / Full Time
Home - Draw
1600
🍊10,000
1 : 2
(1 : 1)
LOSE
Status : LOSE
Outcome : 🍊0
Bet #3655621 Placed:
Kick-Off
Competition
Match
Soccer Picks
Odds
Stake
Result
Status
England - Premier League
West Ham United vs Brighton & Hove Albion
Half Time / Full Time
Home - Draw
1400
🍊10,000
2 : 2
(0 : 0)
LOSE
Status : LOSE
Outcome : 🍊0
Bet #3655622 Placed:
Kick-Off
Competition
Match
Soccer Picks
Odds
Stake
Result
Status
England - Premier League
West Ham United vs Brighton & Hove Albion
Half Time / Full Time
Away - Draw
1600
🍊10,000
2 : 2
(0 : 0)
LOSE
Status : LOSE
Outcome : 🍊0
Bet #3655614 Placed:
Kick-Off
Competition
Match
Soccer Picks
Odds
Stake
Result
Status
England - Premier League
Newcastle United vs Manchester United
Half Time / Full Time
Home - Away
2000
🍊5,000
0 : 2
(0 : 0)
LOSE
England - Premier League
Wolverhampton Wanderers vs Crystal Palace
Half Time / Full Time
Away - Home
2800
0 : 2
(0 : 0)
LOSE
Status : LOSE
Outcome : 🍊0
Bet #3655609 Placed:
Kick-Off
Competition
Match
Soccer Picks
Odds
Stake
Result
Status
Portugal - Segunda Liga
Vitória Guimarães II vs Famalicão
Half Time / Full Time
Home - Draw
1400
🍊10,000
0 : 1
(0 : 1)
LOSE
Status : LOSE
Outcome : 🍊0
Bet #3655610 Placed:
Kick-Off
Competition
Match
Soccer Picks
Odds
Stake
Result
Status
Portugal - Segunda Liga
Vitória Guimarães II vs Famalicão
Half Time / Full Time
Draw - Draw
350
🍊10,000
0 : 1
(0 : 1)
LOSE
Status : LOSE
Outcome : 🍊0
Bet #3655611 Placed:
Kick-Off
Competition
Match
Soccer Picks
Odds
Stake
Result
Status
Portugal - Segunda Liga
Vitória Guimarães II vs Famalicão
Half Time / Full Time
Away - Draw
1400
🍊10,000
0 : 1
(0 : 1)
LOSE
Status : LOSE
Outcome : 🍊0
Bet #3655612 Placed:
Kick-Off
Competition
Match
Soccer Picks
Odds
Stake
Result
Status
Portugal - Segunda Liga
Vitória Guimarães II vs Famalicão
Half Time / Full Time
Home - Away
2800
🍊10,000
0 : 1
(0 : 1)
LOSE
Status : LOSE
Outcome : 🍊0
Bet #3655607 Placed:
Kick-Off
Competition
Match
Soccer Picks
Odds
Stake
Result
Status
Portugal - Segunda Liga
Sporting Covilhã vs Sporting Braga II
Half Time / Full Time
Away - Draw
1400
🍊10,000
1 : 0
(1 : 0)
LOSE
Status : LOSE
Outcome : 🍊0
Bet #3655606 Placed:
Kick-Off
Competition
Match
Soccer Picks
Odds
Stake
Result
Status
Portugal - Segunda Liga
Sporting Covilhã vs Sporting Braga II
Half Time / Full Time
Home - Draw
1400
🍊10,000
1 : 0
(1 : 0)
LOSE
Status : LOSE
Outcome : 🍊0
Bet #3655605 Placed:
Kick-Off
Competition
Match
Soccer Picks
Odds
Stake
Result
Status
Portugal - Segunda Liga
Sporting Covilhã vs Sporting Braga II
Half Time / Full Time
Draw - Draw
333
🍊10,000
1 : 0
(1 : 0)
LOSE
Status : LOSE
Outcome : 🍊0
Bet #3655608 Placed:
Kick-Off
Competition
Match
Soccer Picks
Odds
Stake
Result
Status
Portugal - Segunda Liga
Sporting Covilhã vs Sporting Braga II
Half Time / Full Time
Home - Away
3300
🍊10,000
1 : 0
(1 : 0)
LOSE
Status : LOSE
Outcome : 🍊0
Bet #3655598 Placed:
Kick-Off
Competition
Match
Soccer Picks
Odds
Stake
Result
Status
Portugal - Primeira Liga
Santa Clara vs Tondela
1X2
Tondela
240
🍊10,000
1 : 2
WIN
Portugal - Primeira Liga
Nacional vs Vitória Guimarães
1X2
Nacional
230
1 : 0
WIN
Portugal - Primeira Liga
Rio Ave vs Moreirense
1X2
Rio Ave
100
1 : 2
LOSE
Status : LOSE
Outcome : 🍊0
Bet #3655593 Placed:
Kick-Off
Competition
Match
Soccer Picks
Odds
Stake
Result
Status
England - Premier League
Wolverhampton Wanderers vs Crystal Palace
1X2
Wolverhampton Wanderers
104
🍊10,000
0 : 2
LOSE
Portugal - Segunda Liga
Sporting Covilhã vs Sporting Braga II
1X2
Draw
187
1 : 0
LOSE
Portugal - Segunda Liga
Vitória Guimarães II vs Famalicão
1X2
Draw
200
0 : 1
LOSE
Status : LOSE
Outcome : 🍊0