Soccer Tipster Profile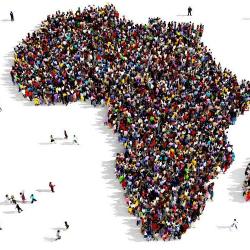 Country

KENYA

Total Balance
🍊0.00

Winning Streak
5

Losing Streak
24

Expertise
1X2
MrAmury participated in the following rounds of Tipsters Competition:
Biography
Soccer is my passion! I love betting on games that will DRAW. Such games have crazy odds and can be easily noted from the rest of the pack. That's all.
Feedback for Soccer Tipster MrAmury
Latest Messages for MrAmury:
mrAmury

mrAmury

Gotta stick to my draws...when I try to change the strategy, the still end up drawing!
soccerpunter


mrAmury: I never got any award...hii stuff yao ni vako!



We have received your ID so you have completed the verification.

Your account has been upgraded to VIP Membership with 5 credits.
mrAmury

Finally, Am now a VIP member, former champion and and now i have a hand next to my name! The future looks bright, lets do this!
yatish2201

Pls share two sure home wins thanks
mwaslet

Do you get some good returns from this vip.
mrAmury

New season same old tactics.... Let's do it.
ASKENAS

unichapie mechi Mohammed giving niekelee kwa *********

ASKENAS

sorry niekelee kwa *********
mrAmury

Zangu ni ma draw...utaweza?....whenever I try to change the strategy, I end up losing.
mrAmury

Zangu in ma draw....I only combine two draws...Even if I try to change strategy most of my picks will draw.
ASKENAS

we uniekee tu. nataka kujaribia bahati Leo

ASKENAS

Hizo mechi umepost hapo zitaenda sare ama vipi
mrAmury

Zangu ni draw tu...but zichambue kwanza.
kipkorir91

nipe hizo draws broh
This discussion is part of the Soccer Forum. Read all 66 comments in the thread Tipster mrAmury.
Write a comment:
Character Count:
0
Write a detailed comment of at least 150 characters to earn a reward point.
✓
Charting of Tipster Profit Per Round
Evolution of Tipster's Balance in Round #124
MrAmury's Rankings in Tipsters Competition Show-Hide
| # | Football Tipster | Win | Lose | Draw | Win % | Profit % | Pending | Outstanding | Total Balance |
| --- | --- | --- | --- | --- | --- | --- | --- | --- | --- |
| 999 | pemula2001 | 4 | 25 | 2 | 13.79 | -100.00% | 🍊0 | 🍊0 | 🍊0 |
| 1000 | Donkevino | 3 | 22 | 1 | 12.00 | -100.00% | 🍊0 | 🍊0 | 🍊0 |
| 1001 | zls | 2 | 24 | 1 | 7.69 | -100.00% | 🍊0 | 🍊0 | 🍊0 |
| 1002 | mrAmury | 1 | 12 | 0 | 7.69 | -100.00% | 🍊0 | 🍊0 | 🍊0 |
| 1003 | Ztony | 1 | 14 | 0 | 6.67 | -100.00% | 🍊0 | 🍊0 | 🍊0 |
MrAmury's biggest wins in round 124Show-Hide
Bet #3549684 Placed:
Kick-Off
Competition
Match
Soccer Picks
Odds
Stake
Result
Status
Italy - Serie C
Gozzano vs Lucchese
1X2
Draw
200
🍊100,000
1 : 1
WIN
Status : WIN
Outcome : 🍊300,000
MrAmury's Bet Statement (Up to Last 100 Predictions)Show-Hide
Bet #3551135 Placed:
Kick-Off
Competition
Match
Soccer Picks
Odds
Stake
Result
Status
Spain - Copa del Rey
Lugo vs Alcorcón
1X2
Draw
200
🍊100,000
1 : 0
LOSE
Italy - Serie C
Olbia vs Alessandria
1X2
Draw
200
0 : 0
WIN
Italy - Serie C
Piacenza vs Carrarese
1X2
Draw
210
2 : 1
LOSE
Status : LOSE
Outcome : 🍊0
Bet #3551130 Placed:
Kick-Off
Competition
Match
Soccer Picks
Odds
Stake
Result
Status
Italy - Serie C
Vicenza Virtus vs Monza
1X2
Draw
190
🍊100,000
3 : 0
LOSE
Italy - Serie C
Giana Erminio vs Ravenna
1X2
Draw
200
1 : 1
WIN
Italy - Serie C
Südtirol vs Triestina
1X2
Draw
190
2 : 0
LOSE
Status : LOSE
Outcome : 🍊0
Bet #3551126 Placed:
Kick-Off
Competition
Match
Soccer Picks
Odds
Stake
Result
Status
Italy - Serie C
Gubbio vs Fermana
1X2
Draw
180
🍊100,000
2 : 0
LOSE
Italy - Serie C
Vis Pesaro vs Pordenone
1X2
Draw
187
1 : 2
LOSE
Italy - Serie C
Teramo vs Fano
1X2
Draw
190
2 : 1
LOSE
Status : LOSE
Outcome : 🍊0
Bet #3550693 Placed:
Kick-Off
Competition
Match
Soccer Picks
Odds
Stake
Result
Status
Europe - UEFA U21 Championship
Hungary U21 vs Turkey U21
1X2
Turkey U21
145
🍊100,000
1 : 2
WIN
Europe - UEFA U21 Championship
Wales U21 vs Switzerland U21
1X2
Wales U21
220
3 : 1
WIN
Europe - UEFA U21 Championship
Netherlands U21 vs Ukraine U21
1X2
Netherlands U21
104
3 : 0
WIN
World - Friendlies
Sweden vs Slovakia
1X2
Sweden
-111
1 : 1
LOSE
Status : LOSE
Outcome : 🍊0
Bet #3550682 Placed:
Kick-Off
Competition
Match
Soccer Picks
Odds
Stake
Result
Status
World - Friendlies
Argentina vs Brazil
1X2
Brazil
550
🍊100,000
0 : 1
WIN
World - Friendlies
Belgium vs Netherlands
1X2
Belgium
-138
1 : 1
LOSE
World - Friendlies
United States vs Peru
1X2
United States
225
1 : 1
LOSE
Status : LOSE
Outcome : 🍊0
Bet #3550678 Placed:
Kick-Off
Competition
Match
Soccer Picks
Odds
Stake
Result
Status
World - Friendlies
Iran vs Bolivia
1X2
Iran
-277
🍊100,000
2 : 1
WIN
Europe - UEFA U19 Championship
Switzerland U19 vs Spain U19
1X2
Spain U19
-181
1 : 2
WIN
Europe - UEFA U21 Championship
Estonia U21 vs Albania U21
1X2
Albania U21
114
2 : 2
LOSE
Europe - UEFA U21 Championship
Poland U21 vs Georgia U21
1X2
Poland U21
-277
3 : 0
WIN
Europe - UEFA U21 Championship
Luxembourg U21 vs Bulgaria U21
1X2
Bulgaria U21
110
1 : 0
LOSE
Status : LOSE
Outcome : 🍊0
Bet #3549687 Placed:
Kick-Off
Competition
Match
Soccer Picks
Odds
Stake
Result
Status
Italy - Serie C
Arezzo vs Pontedera
1X2
Draw
200
🍊100,000
2 : 0
LOSE
Status : LOSE
Outcome : 🍊0
Bet #3549686 Placed:
Kick-Off
Competition
Match
Soccer Picks
Odds
Stake
Result
Status
Colombia - Primera A
Deportivo Pasto vs Millonarios
1X2
Draw
170
🍊100,000
0 : 1
LOSE
Status : LOSE
Outcome : 🍊0
Bet #3549685 Placed:
Kick-Off
Competition
Match
Soccer Picks
Odds
Stake
Result
Status
Algeria - Ligue 1
MC Alger vs CS Constantine
1X2
Draw
210
🍊100,000
2 : 1
LOSE
Status : LOSE
Outcome : 🍊0
Bet #3549684 Placed:
Kick-Off
Competition
Match
Soccer Picks
Odds
Stake
Result
Status
Italy - Serie C
Gozzano vs Lucchese
1X2
Draw
200
🍊100,000
1 : 1
WIN
Status : WIN
Outcome : 🍊300,000
Bet #3547587 Placed:
Kick-Off
Competition
Match
Soccer Picks
Odds
Stake
Result
Status
Argentina - Prim B Nacional
Gimnasia Jujuy vs Instituto
1X2
Draw
190
🍊100,000
1 : 0
LOSE
Brazil - Serie B
Guarani vs Avaí
1X2
Draw
200
1 : 2
LOSE
Status : LOSE
Outcome : 🍊0
Bet #3547586 Placed:
Kick-Off
Competition
Match
Soccer Picks
Odds
Stake
Result
Status
Brazil - Serie B
Oeste vs Fortaleza
1X2
Draw
200
🍊100,000
0 : 0
WIN
Spain - Segunda División
Almería vs Las Palmas
1X2
Draw
200
3 : 0
LOSE
Status : LOSE
Outcome : 🍊0
Bet #3547585 Placed:
Kick-Off
Competition
Match
Soccer Picks
Odds
Stake
Result
Status
Argentina - Prim B Nacional
Villa Dálmine vs Deportivo Morón
1X2
Draw
170
🍊100,000
1 : 1
WIN
Italy - Serie C
Vibonese vs Cavese
1X2
Draw
200
2 : 0
LOSE
Status : LOSE
Outcome : 🍊0