Soccer Tipster Profile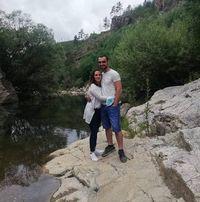 Country

PORTUGAL

Total Balance
🍊1,024,200.00

Winning Streak
12

Losing Streak
6

Expertise
Double Chance
Baldro participated in the following rounds of Tipsters Competition:
Feedback for Soccer Tipster Baldro
Latest Messages for Baldro:
dwah015

kefdvents

you are good brother. 5 wins and no losses. A 100% record thus far. Nice stats. Thumbs up
soccerpunter

Good that Baldro is focusing on quality and not quantity.
This discussion is part of the Soccer Forum.
Write a comment:
Character Count:
0
Write a detailed comment of at least 150 characters to earn a reward point.
✓
Charting of Tipster Profit Per Round
Evolution of Tipster's Balance in Round #127
Baldro's Rankings in Tipsters Competition Show-Hide
| # | Football Tipster | Win | Lose | Draw | Win % | Profit % | Pending | Outstanding | Total Balance |
| --- | --- | --- | --- | --- | --- | --- | --- | --- | --- |
| 123 | Apollodenno | 1 | 1 | 0 | 50.00 | 2.50% | 🍊0 | 🍊1,025,000 | 🍊1,025,000 |
| 124 | xtopee | 3 | 0 | 0 | 100.00 | 2.48% | 🍊0 | 🍊1,024,750 | 🍊1,024,750 |
| 125 | yinkasrg | 5 | 6 | 0 | 45.45 | 2.43% | 🍊0 | 🍊1,024,250 | 🍊1,024,250 |
| 126 | baldro | 5 | 0 | 1 | 100.00 | 2.42% | 🍊0 | 🍊1,024,200 | 🍊1,024,200 |
| 127 | tapchelong | 5 | 3 | 0 | 62.50 | 2.42% | 🍊0 | 🍊1,024,200 | 🍊1,024,200 |
Baldro's biggest wins in round 127Show-Hide
Bet #3677229 Placed:
Kick-Off
Competition
Match
Soccer Picks
Odds
Stake
Result
Status
Cyprus - 1. Division
Alki Oroklini vs AEL
In-Play Double Chance
X2
0-0 (14')
-500
🍊50,000
1 : 3
WIN
Status : WIN
Outcome : 🍊60,000
Bet #3674912 Placed:
Kick-Off
Competition
Match
Soccer Picks
Odds
Stake
Result
Status
Australia - A-League
Perth Glory vs Western Sydney Wanderers
In-Play Double Chance
1X
0-0 (6')
-555
🍊50,000
4 : 3
WIN
Status : WIN
Outcome : 🍊59,000
Bet #3674909 Placed:
Kick-Off
Competition
Match
Soccer Picks
Odds
Stake
Result
Status
Australia - A-League
Perth Glory vs Western Sydney Wanderers
In-Play Draw No Bet
Perth Glory
0-0 (5')
-357
🍊10,000
4 : 3
WIN
Status : WIN
Outcome : 🍊12,800
Bet #3674907 Placed:
Kick-Off
Competition
Match
Soccer Picks
Odds
Stake
Result
Status
Portugal - Segunda Liga
Cova Piedade vs Paços de Ferreira
Double Chance
X2
-714
🍊10,000
0 : 3
WIN
Status : WIN
Outcome : 🍊11,400
Bet #3674908 Placed:
Kick-Off
Competition
Match
Soccer Picks
Odds
Stake
Result
Status
Cyprus - 1. Division
Apollon vs Omonia Nicosia
Double Chance
1X
-999
🍊10,000
2 : 1
WIN
Status : WIN
Outcome : 🍊11,000
Baldro's Bet Statement (Up to Last 100 Predictions)Show-Hide
Bet #3677968 Placed:
Kick-Off
Competition
Match
Soccer Picks
Odds
Stake
Result
Status
Australia - A-League
Brisbane Roar vs Melbourne Victory
In-Play Double Chance
X2
0-0 (15')
-400
🍊50,000
0 : 5
Rejected ?
Status : DRAW
Outcome : 🍊50,000
Bet #3677229 Placed:
Kick-Off
Competition
Match
Soccer Picks
Odds
Stake
Result
Status
Cyprus - 1. Division
Alki Oroklini vs AEL
In-Play Double Chance
X2
0-0 (14')
-500
🍊50,000
1 : 3
WIN
Status : WIN
Outcome : 🍊60,000
Bet #3674912 Placed:
Kick-Off
Competition
Match
Soccer Picks
Odds
Stake
Result
Status
Australia - A-League
Perth Glory vs Western Sydney Wanderers
In-Play Double Chance
1X
0-0 (6')
-555
🍊50,000
4 : 3
WIN
Status : WIN
Outcome : 🍊59,000
Bet #3674907 Placed:
Kick-Off
Competition
Match
Soccer Picks
Odds
Stake
Result
Status
Portugal - Segunda Liga
Cova Piedade vs Paços de Ferreira
Double Chance
X2
-714
🍊10,000
0 : 3
WIN
Status : WIN
Outcome : 🍊11,400
Bet #3674908 Placed:
Kick-Off
Competition
Match
Soccer Picks
Odds
Stake
Result
Status
Cyprus - 1. Division
Apollon vs Omonia Nicosia
Double Chance
1X
-999
🍊10,000
2 : 1
WIN
Status : WIN
Outcome : 🍊11,000
Bet #3674909 Placed:
Kick-Off
Competition
Match
Soccer Picks
Odds
Stake
Result
Status
Australia - A-League
Perth Glory vs Western Sydney Wanderers
In-Play Draw No Bet
Perth Glory
0-0 (5')
-357
🍊10,000
4 : 3
WIN
Status : WIN
Outcome : 🍊12,800