Soccer Tipster Profile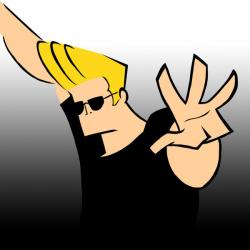 Country

KENYA

Total Balance
🍊940,500.00

Winning Streak
10

Losing Streak
15

Expertise
Half Time / Full Time
Edduwizzy participated in the following rounds of Tipsters Competition:
Biography
Life is full of luck, like getting dealt a good hand, or simply by being in the right place at the right time. Some people get luck handed to them, a second chance, a save. It can happen heroically, or by a simple coincidence , but there are those who don't get luck on a shiny platter, who end up in the wrong place at the wrong time, who don't get saved
Feedback for Soccer Tipster Edduwizzy
Latest Messages for Edduwizzy:
bubby009ng

Streetzg

What a big surprise you've pulled on us. Continue with the good work you are doing my friend, and I am sure that i will start following you soon.......
This discussion is part of the Soccer Forum.
Write a comment:
Character Count:
0
Write a detailed comment of at least 150 characters to earn a reward point.
✓
Charting of Tipster Profit Per Round
Evolution of Tipster's Balance in Round #127
Edduwizzy's Rankings in Tipsters Competition Show-Hide
| # | Football Tipster | Win | Lose | Draw | Win % | Profit % | Pending | Outstanding | Total Balance |
| --- | --- | --- | --- | --- | --- | --- | --- | --- | --- |
| 429 | Abass19 | 69 | 56 | 13 | 55.20 | -5.83% | 🍊0 | 🍊941,690 | 🍊941,690 |
| 430 | iRagira | 13 | 7 | 2 | 65.00 | -5.84% | 🍊0 | 🍊941,650 | 🍊941,650 |
| 431 | randynutz | 7 | 4 | 0 | 63.64 | -5.85% | 🍊0 | 🍊941,500 | 🍊941,500 |
| 432 | Edduwizzy | 8 | 17 | 2 | 32.00 | -5.95% | 🍊20,000 | 🍊920,500 | 🍊940,500 |
| 433 | siremajesty | 0 | 7 | 0 | 0 | -6.00% | 🍊0 | 🍊940,000 | 🍊940,000 |
Edduwizzy's biggest wins in round 127Show-Hide
Bet #3678173 Placed:
Kick-Off
Competition
Match
Soccer Picks
Odds
Stake
Result
Status
England - FA Cup
Blackburn Rovers vs Newcastle United
Half Time / Full Time
Draw - Draw
375
🍊10,000
2 : 2
(2 : 2)
WIN
Status : WIN
Outcome : 🍊47,500
Bet #3679582 Placed:
Kick-Off
Competition
Match
Soccer Picks
Odds
Stake
Result
Status
Italy - Super Cup
Juventus vs Milan
Half Time / Full Time
Draw - Home
275
🍊10,000
1 : 0
(0 : 0)
WIN
Status : WIN
Outcome : 🍊37,500
Bet #3674206 Placed:
Kick-Off
Competition
Match
Soccer Picks
Odds
Stake
Result
Status
Spain - Segunda División
Mallorca vs Deportivo La Coruña
In-Play 1X2
Mallorca
0-0 (21')
200
🍊10,000
1 : 0
WIN
Status : WIN
Outcome : 🍊30,000
Bet #3679581 Placed:
Kick-Off
Competition
Match
Soccer Picks
Odds
Stake
Result
Status
South Africa - PSL
Cape Town City vs Free State Stars
1X2
Cape Town City
-105
🍊10,000
5 : 0
WIN
Status : WIN
Outcome : 🍊19,500
Bet #3678169 Placed:
Kick-Off
Competition
Match
Soccer Picks
Odds
Stake
Result
Status
England - League Two
Mansfield Town vs Crawley Town
1X2
Mansfield Town
-200
🍊10,000
1 : 0
WIN
Status : WIN
Outcome : 🍊15,000
Bet #3679585 Placed:
Kick-Off
Competition
Match
Soccer Picks
Odds
Stake
Result
Status
Portugal - Taça de Portugal
Feirense vs Sporting CP
1X2
Sporting CP
-227
🍊10,000
0 : 2
WIN
Status : WIN
Outcome : 🍊14,400
Bet #3679578 Placed:
Kick-Off
Competition
Match
Soccer Picks
Odds
Stake
Result
Status
Turkey - Cup
İstanbul Başakşehir vs Hatayspor
1X2
İstanbul Başakşehir
-277
🍊10,000
1 : 0
WIN
Status : WIN
Outcome : 🍊13,600
Bet #3674207 Placed:
Kick-Off
Competition
Match
Soccer Picks
Odds
Stake
Result
Status
Africa - CAF Champions League
Al Ahly vs Vita Club
In-Play 1X2
Al Ahly
0-0 (HT)
-333
🍊10,000
2 : 0
WIN
Status : WIN
Outcome : 🍊13,000
Edduwizzy's Bet Statement (Up to Last 100 Predictions)Show-Hide
Bet #3681046 Placed:
Kick-Off
Competition
Match
Soccer Picks
Odds
Stake
Result
Status
Spain - Copa del Rey
Espanyol vs Villarreal
Half Time / Full Time
Draw - Draw
450
🍊10,000
3 : 1
(2 : 1)
LOSE
Status : LOSE
Outcome : 🍊0
Bet #3681045 Placed:
Kick-Off
Competition
Match
Soccer Picks
Odds
Stake
Result
Status
Turkey - Cup
Ümraniyespor vs Fenerbahçe
1X2
Fenerbahçe
-142
🍊10,000
1 : 0
LOSE
Status : LOSE
Outcome : 🍊0
Bet #3681043 Placed:
Kick-Off
Competition
Match
Soccer Picks
Odds
Stake
Result
Status
Algeria - Ligue 1
MC Alger vs Belouizdad
Half Time / Full Time
Draw - Home
300
🍊10,000
1 : 1
(0 : 0)
LOSE
Status : LOSE
Outcome : 🍊0
Bet #3679577 Placed:
Kick-Off
Competition
Match
Soccer Picks
Odds
Stake
Result
Status
Spain - Copa del Rey
Atlético Madrid vs Girona
Half Time / Full Time
Draw - Home
260
🍊10,000
3 : 3
(1 : 1)
LOSE
Status : LOSE
Outcome : 🍊0
Bet #3679578 Placed:
Kick-Off
Competition
Match
Soccer Picks
Odds
Stake
Result
Status
Turkey - Cup
İstanbul Başakşehir vs Hatayspor
1X2
İstanbul Başakşehir
-277
🍊10,000
1 : 0
WIN
Status : WIN
Outcome : 🍊13,600
Bet #3679579 Placed:
Kick-Off
Competition
Match
Soccer Picks
Odds
Stake
Result
Status
South Africa - PSL
AmaZulu vs Kaizer Chiefs
Half Time / Full Time
Draw - Draw
300
🍊10,000
2 : 3
(0 : 1)
LOSE
Status : LOSE
Outcome : 🍊0
Bet #3679580 Placed:
Kick-Off
Competition
Match
Soccer Picks
Odds
Stake
Result
Status
France - Ligue 1
Monaco vs Nice
Half Time / Full Time
Draw - Home
400
🍊10,000
1 : 1
(0 : 1)
LOSE
Status : LOSE
Outcome : 🍊0
Bet #3679581 Placed:
Kick-Off
Competition
Match
Soccer Picks
Odds
Stake
Result
Status
South Africa - PSL
Cape Town City vs Free State Stars
1X2
Cape Town City
-105
🍊10,000
5 : 0
WIN
Status : WIN
Outcome : 🍊19,500
Bet #3679582 Placed:
Kick-Off
Competition
Match
Soccer Picks
Odds
Stake
Result
Status
Italy - Super Cup
Juventus vs Milan
Half Time / Full Time
Draw - Home
275
🍊10,000
1 : 0
(0 : 0)
WIN
Status : WIN
Outcome : 🍊37,500
Bet #3679583 Placed:
Kick-Off
Competition
Match
Soccer Picks
Odds
Stake
Result
Status
France - Ligue 1
Toulouse vs Olympique Lyonnais
1X2
Olympique Lyonnais
-163
🍊10,000
2 : 2
LOSE
Status : LOSE
Outcome : 🍊0
Bet #3679584 Placed:
Kick-Off
Competition
Match
Soccer Picks
Odds
Stake
Result
Status
England - FA Cup
Southampton vs Derby County
1X2
Southampton
-133
🍊10,000
2 : 2
LOSE
Status : LOSE
Outcome : 🍊0
Bet #3679585 Placed:
Kick-Off
Competition
Match
Soccer Picks
Odds
Stake
Result
Status
Portugal - Taça de Portugal
Feirense vs Sporting CP
1X2
Sporting CP
-227
🍊10,000
0 : 2
WIN
Status : WIN
Outcome : 🍊14,400
Bet #3678174 Placed:
Kick-Off
Competition
Match
Soccer Picks
Odds
Stake
Result
Status
England - FA Cup
Luton Town vs Sheffield Wednesday
Half Time / Full Time
Home - Home
275
🍊10,000
0 : 1
(0 : 0)
LOSE
Status : LOSE
Outcome : 🍊0
Bet #3678173 Placed:
Kick-Off
Competition
Match
Soccer Picks
Odds
Stake
Result
Status
England - FA Cup
Blackburn Rovers vs Newcastle United
Half Time / Full Time
Draw - Draw
375
🍊10,000
2 : 2
(2 : 2)
WIN
Status : WIN
Outcome : 🍊47,500
Bet #3678171 Placed:
Kick-Off
Competition
Match
Soccer Picks
Odds
Stake
Result
Status
Portugal - Taça de Portugal
Leixões vs Porto
Half Time / Full Time
Draw - Away
250
🍊10,000
1 : 1
(0 : 1)
LOSE
Status : LOSE
Outcome : 🍊0
Bet #3678165 Placed:
Kick-Off
Competition
Match
Soccer Picks
Odds
Stake
Result
Status
Turkey - Cup
Antalyaspor vs Göztepe
Half Time / Full Time
Draw - Draw
375
🍊10,000
3 : 3
(2 : 0)
LOSE
Status : LOSE
Outcome : 🍊0
Bet #3678166 Placed:
Kick-Off
Competition
Match
Soccer Picks
Odds
Stake
Result
Status
Turkey - Cup
Boluspor vs Galatasaray
1X2
Galatasaray
-163
🍊10,000
:
Canceled ?
Status : DRAW
Outcome : 🍊10,000
Bet #3678167 Placed:
Kick-Off
Competition
Match
Soccer Picks
Odds
Stake
Result
Status
France - Ligue 1
Angers SCO vs Bordeaux
Half Time / Full Time
Draw - Draw
333
🍊10,000
1 : 2
(0 : 1)
LOSE
Status : LOSE
Outcome : 🍊0
Bet #3678168 Placed:
Kick-Off
Competition
Match
Soccer Picks
Odds
Stake
Result
Status
Portugal - Taça de Portugal
Desportivo Aves vs Sporting Braga
Half Time / Full Time
Draw - Away
333
🍊10,000
1 : 2
(0 : 2)
LOSE
Status : LOSE
Outcome : 🍊0
Bet #3678169 Placed:
Kick-Off
Competition
Match
Soccer Picks
Odds
Stake
Result
Status
England - League Two
Mansfield Town vs Crawley Town
1X2
Mansfield Town
-200
🍊10,000
1 : 0
WIN
Status : WIN
Outcome : 🍊15,000
Bet #3678170 Placed:
Kick-Off
Competition
Match
Soccer Picks
Odds
Stake
Result
Status
England - FA Cup
Stoke City vs Shrewsbury Town
Half Time / Full Time
Home - Home
130
🍊10,000
2 : 3
(2 : 0)
LOSE
Status : LOSE
Outcome : 🍊0
Bet #3674414 Placed:
Kick-Off
Competition
Match
Soccer Picks
Odds
Stake
Result
Status
Mexico - Liga MX
Cruz Azul vs Guadalajara
Half Time / Full Time
Draw - Home
350
🍊10,000
0 : 1
(0 : 0)
LOSE
Status : LOSE
Outcome : 🍊0
Bet #3674207 Placed:
Kick-Off
Competition
Match
Soccer Picks
Odds
Stake
Result
Status
Africa - CAF Champions League
Al Ahly vs Vita Club
In-Play 1X2
Al Ahly
0-0 (HT)
-333
🍊10,000
2 : 0
WIN
Status : WIN
Outcome : 🍊13,000
Bet #3674206 Placed:
Kick-Off
Competition
Match
Soccer Picks
Odds
Stake
Result
Status
Spain - Segunda División
Mallorca vs Deportivo La Coruña
In-Play 1X2
Mallorca
0-0 (21')
200
🍊10,000
1 : 0
WIN
Status : WIN
Outcome : 🍊30,000
Bet #3674205 Placed:
Kick-Off
Competition
Match
Soccer Picks
Odds
Stake
Result
Status
Israel - Ligat ha'Al
Hapoel Hadera vs Bnei Sakhnin
In-Play 1X2
Draw
1-1 (82')
-227
🍊10,000
2 : 1
Rejected ?
Status : DRAW
Outcome : 🍊10,000
Bet #3674204 Placed:
Kick-Off
Competition
Match
Soccer Picks
Odds
Stake
Result
Status
France - Ligue 1
Nice vs Bordeaux
In-Play 1X2
Draw
1-0 (HT)
250
🍊10,000
1 : 0
LOSE
Status : LOSE
Outcome : 🍊0
Bet #3669260 Placed:
Kick-Off
Competition
Match
Soccer Picks
Odds
Stake
Result
Status
India - I-League
Churchill Brothers vs Gokulam
1X2
Churchill Brothers
-200
🍊10,000
3 : 1
WIN
Saudi Arabia - Pro League
Al Taawon vs Al Hazm
1X2
Al Taawon
-200
:
VOID ?
Asia - AFC Asian Cup
India vs UAE
1X2
UAE
-277
0 : 2
WIN
Portugal - Primeira Liga
Portimonense vs Sporting Braga
1X2
Sporting Braga
-111
1 : 1
LOSE
Spain - Copa del Rey
Levante vs Barcelona
1X2
Barcelona
-227
2 : 1
LOSE
Brazil - Carioca 1
Goytacaz vs América RJ
1X2
América RJ
155
0 : 1
WIN
Spain - Copa del Rey
Athletic Club vs Sevilla
Half Time / Full Time
Draw - Draw
375
1 : 3
(0 : 1)
LOSE
World - Club Friendlies
Utrecht vs KV Oostende
Over / Under
Over 2.5
-188
1 : 2
WIN
Status : LOSE
Outcome : 🍊0