Soccer Tipster Profile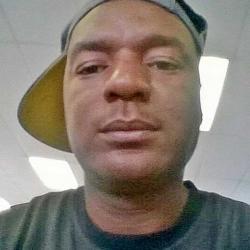 Country

SOUTH AFRICA

Total Balance
🍊901,000.00

Winning Streak
15

Losing Streak
13

Expertise
Over/Under - 1st Half
Hluphy1591 participated in the following rounds of Tipsters Competition:
Biography
Soccer Tips does help me a lot when it comes to choosing best teams & teams dat are performing well @ de moment
Feedback for Soccer Tipster Hluphy1591
Latest Messages for Hluphy1591:
Hluphy1591

bubby009ng

Nice
sbechi

Your numbers speak for themselves nice job. Wow...
soccerpunter

Hluphy1591, you need to identify your flaws. It is a major concern that you lost for 12 consecutive months. If this is real money, you would be a bankrupt.
Hluphy1591

Being part of the forum has really helped me a lot in understanding on how odds really have an impact in proving final scores, here you make risks which get results in you winning or loosing,its all about testing your football knowledge
Nazoke

Great
tshepoleeuw

Keep it up boss, let us fly the SA flag high. Which forum are you talking about, invite me.
Guarantee7

Keep it up
Tommy0001

Wow you have a good record am looking forward winning with you.
Hluphy1591

Thanks gents,it's all about trying,let's keep the African flag flying
takenbybetty

you are my man forever
Sibalkhulu

You are doing well my brother
ndinonev

Recent form is splendid bro
Rkotei

These are amazing predictions keep up the good work.
Richen

Guys I'm new here, from South Africa.. I'd love to work with you guys.
This discussion is part of the Soccer Forum. Read all 16 comments in the thread Tipster Hluphy1591.
Write a comment:
Character Count:
0
Write a detailed comment of at least 350 characters to earn a reward point.
✓
Charting of Tipster Profit Per Round
Evolution of Tipster's Balance in Round #131
Hluphy1591's Rankings in Tipsters Competition Show-Hide
| # | Football Tipster | Win | Lose | Draw | Win % | Profit % | Pending | Outstanding | Total Balance |
| --- | --- | --- | --- | --- | --- | --- | --- | --- | --- |
| 466 | Celebobo1391 | 6 | 7 | 2 | 46.15 | -8.75% | 🍊0 | 🍊912,470 | 🍊912,470 |
| 467 | mankytoe | 35 | 46 | 0 | 43.21 | -9.09% | 🍊0 | 🍊909,089 | 🍊909,089 |
| 468 | kevin10 | 7 | 5 | 1 | 58.33 | -9.75% | 🍊0 | 🍊902,500 | 🍊902,500 |
| 469 | Hluphy1591 | 121 | 162 | 16 | 42.76 | -9.90% | 🍊100,000 | 🍊801,000 | 🍊901,000 |
| 470 | HowardFreeman | 0 | 5 | 0 | 0 | -10.00% | 🍊0 | 🍊900,000 | 🍊900,000 |
Hluphy1591's biggest wins in round 131Show-Hide
Bet #3909178 Placed:
Kick-Off
Competition
Match
Soccer Picks
Odds
Stake
Result
Status
Asia - AFC Champions League
Al Wasl vs Al Zawra'a
Over/Under - 1st Half
Over 2.5
700
🍊50,000
1 : 5
WIN
Status : WIN
Outcome : 🍊400,000
Bet #3887957 Placed:
Kick-Off
Competition
Match
Soccer Picks
Odds
Stake
Result
Status
Europe - UEFA Champions League
Ajax vs Tottenham Hotspur
In-Play Double Chance
X2
2-0 (HT)
700
🍊50,000
2 : 3
WIN
Status : WIN
Outcome : 🍊400,000
Bet #3883765 Placed:
Kick-Off
Competition
Match
Soccer Picks
Odds
Stake
Result
Status
Brazil - Serie A
Grêmio vs Fluminense
In-Play Over / Under
Over 8.5
3-3 (58')
700
🍊50,000
4 : 5
WIN
Status : WIN
Outcome : 🍊400,000
Bet #3907764 Placed:
Kick-Off
Competition
Match
Soccer Picks
Odds
Stake
Result
Status
Romania - Liga I
Astra vs Sepsi
Over/Under - 1st Half
Over 2.5
600
🍊50,000
3 : 2
WIN
Status : WIN
Outcome : 🍊350,000
Bet #3907737 Placed:
Kick-Off
Competition
Match
Soccer Picks
Odds
Stake
Result
Status
Asia - AFC Champions League
Al Ain vs Esteghlal
Over/Under - 1st Half
Over 2.5
600
🍊50,000
1 : 2
WIN
Status : WIN
Outcome : 🍊350,000
Bet #3905416 Placed:
Kick-Off
Competition
Match
Soccer Picks
Odds
Stake
Result
Status
Ecuador - Liga Pro
LDU Quito vs Deportivo Cuenca
Over/Under - 1st Half
Over 2.5
550
🍊50,000
2 : 2
WIN
Status : WIN
Outcome : 🍊325,000
Bet #3909185 Placed:
Kick-Off
Competition
Match
Soccer Picks
Odds
Stake
Result
Status
Netherlands - Eredivisie
Vitesse vs Groningen
Over/Under - 1st Half
Over 2.5
500
🍊50,000
3 : 1
WIN
Status : WIN
Outcome : 🍊300,000
Bet #3908578 Placed:
Kick-Off
Competition
Match
Soccer Picks
Odds
Stake
Result
Status
Asia - AFC Champions League
Lokomotiv vs Al Rayyan
Over/Under - 1st Half
Over 2.5
450
🍊50,000
3 : 2
WIN
Status : WIN
Outcome : 🍊275,000
Bet #3905319 Placed:
Kick-Off
Competition
Match
Soccer Picks
Odds
Stake
Result
Status
Brazil - Serie A
Fluminense vs Cruzeiro
In-Play Over/Under - 1st Half
Over 0.5
0-0 (35')
310
🍊50,000
4 : 1
WIN
Status : WIN
Outcome : 🍊205,000
Bet #3914801 Placed:
Kick-Off
Competition
Match
Soccer Picks
Odds
Stake
Result
Status
Brazil - Serie B
Brasil de Pelotas vs América Mineiro
Over/Under - 1st Half
Over 1.5
300
🍊50,000
2 : 1
WIN
Status : WIN
Outcome : 🍊200,000
Bet #3909462 Placed:
Kick-Off
Competition
Match
Soccer Picks
Odds
Stake
Result
Status
France - Ligue 2
Paris vs Lens
In-Play Both Teams to Score
Yes
0-1 (80')
300
🍊50,000
1 : 1
WIN
Status : WIN
Outcome : 🍊200,000
Bet #3883149 Placed:
Kick-Off
Competition
Match
Soccer Picks
Odds
Stake
Result
Status
Israel - Ligat ha'Al
Maccabi Tel Aviv vs Bnei Yehuda
In-Play Over / Under
Over 4.5
1-1 (HT)
300
🍊50,000
2 : 3
WIN
Status : WIN
Outcome : 🍊200,000
Bet #3911622 Placed:
Kick-Off
Competition
Match
Soccer Picks
Odds
Stake
Result
Status
Bulgaria - First League
Etar vs Slavia Sofia
Over/Under - 1st Half
Over 1.5
275
🍊50,000
2 : 0
WIN
Status : WIN
Outcome : 🍊187,500
Bet #3911782 Placed:
Kick-Off
Competition
Match
Soccer Picks
Odds
Stake
Result
Status
World - U20 World Cup
Japan U20 vs Ecuador U20
In-Play Double Chance
1X
0-1 (46')
250
🍊50,000
1 : 1
WIN
Status : WIN
Outcome : 🍊175,000
Bet #3910880 Placed:
Kick-Off
Competition
Match
Soccer Picks
Odds
Stake
Result
Status
Italy - Serie C
Imolese vs Monza
In-Play Both Teams to Score
Yes
0-2 (56')
240
🍊50,000
1 : 3
WIN
Status : WIN
Outcome : 🍊170,000
Hluphy1591's Last PredictionsShow-Hide
Bet #3916053 Placed:
Kick-Off
Competition
Match
Soccer Picks
Odds
Stake
Result
Status
Austria - Bundesliga
Salzburg vs St. Pölten
In-Play Both Teams to Score
Yes
2-0 (HT)
225
🍊50,000
7 : 0
LOSE
Status : LOSE
Outcome : 🍊0
Bet #3914803 Placed:
Kick-Off
Competition
Match
Soccer Picks
Odds
Stake
Result
Status
Brazil - Serie B
Operário PR vs Botafogo SP
Over/Under - 1st Half
Over 0.5
-138
🍊50,000
0 : 2
WIN
Status : WIN
Outcome : 🍊86,000
Bet #3914802 Placed:
Kick-Off
Competition
Match
Soccer Picks
Odds
Stake
Result
Status
Brazil - Serie B
Operário PR vs Botafogo SP
Over/Under - 1st Half
Over 1.5
300
🍊50,000
0 : 2
LOSE
Status : LOSE
Outcome : 🍊0
Bet #3914801 Placed:
Kick-Off
Competition
Match
Soccer Picks
Odds
Stake
Result
Status
Brazil - Serie B
Brasil de Pelotas vs América Mineiro
Over/Under - 1st Half
Over 1.5
300
🍊50,000
2 : 1
WIN
Status : WIN
Outcome : 🍊200,000
Bet #3914800 Placed:
Kick-Off
Competition
Match
Soccer Picks
Odds
Stake
Result
Status
Brazil - Serie B
Brasil de Pelotas vs América Mineiro
Over/Under - 1st Half
Over 0.5
-163
🍊50,000
2 : 1
WIN
Status : WIN
Outcome : 🍊80,500
Bet #3914797 Placed:
Kick-Off
Competition
Match
Soccer Picks
Odds
Stake
Result
Status
USA - MLS
Chicago Fire vs New York City
In-Play Over / Under
Over 2.5
1-1 (67')
-161
🍊50,000
1 : 1
LOSE
Status : LOSE
Outcome : 🍊0
Bet #3914793 Placed:
Kick-Off
Competition
Match
Soccer Picks
Odds
Stake
Result
Status
Colombia - Primera A
Millonarios vs Deportivo Pasto
Over/Under - 1st Half
Over 1.5
275
🍊50,000
1 : 0
LOSE
Status : LOSE
Outcome : 🍊0
Bet #3914792 Placed:
Kick-Off
Competition
Match
Soccer Picks
Odds
Stake
Result
Status
Colombia - Primera A
Millonarios vs Deportivo Pasto
Over/Under - 1st Half
Over 0.5
-188
🍊50,000
1 : 0
LOSE
Status : LOSE
Outcome : 🍊0
Bet #3914140 Placed:
Kick-Off
Competition
Match
Soccer Picks
Odds
Stake
Result
Status
Austria - Bundesliga
Wacker Innsbruck vs Mattersburg
Over/Under - 1st Half
Over 1.5
110
🍊50,000
4 : 0
WIN
Status : WIN
Outcome : 🍊105,000
Bet #3914139 Placed:
Kick-Off
Competition
Match
Soccer Picks
Odds
Stake
Result
Status
Austria - Bundesliga
Wacker Innsbruck vs Mattersburg
Over/Under - 1st Half
Over 0.5
-454
🍊50,000
4 : 0
WIN
Status : WIN
Outcome : 🍊61,000
Bet #3914130 Placed:
Kick-Off
Competition
Match
Soccer Picks
Odds
Stake
Result
Status
Austria - Bundesliga
Rapid Wien vs Rheindorf Altach
Over/Under - 1st Half
Over 1.5
120
🍊50,000
1 : 2
LOSE
Status : LOSE
Outcome : 🍊0
Bet #3914129 Placed:
Kick-Off
Competition
Match
Soccer Picks
Odds
Stake
Result
Status
Austria - Bundesliga
Rapid Wien vs Rheindorf Altach
Over/Under - 1st Half
Over 0.5
-400
🍊50,000
1 : 2
LOSE
Status : LOSE
Outcome : 🍊0
Bet #3914128 Placed:
Kick-Off
Competition
Match
Soccer Picks
Odds
Stake
Result
Status
Austria - Bundesliga
Hartberg vs Admira
Over/Under - 1st Half
Over 0.5
-454
🍊50,000
3 : 1
WIN
Status : WIN
Outcome : 🍊61,000
Bet #3914127 Placed:
Kick-Off
Competition
Match
Soccer Picks
Odds
Stake
Result
Status
Austria - Bundesliga
Hartberg vs Admira
Over/Under - 1st Half
Over 1.5
100
🍊50,000
3 : 1
LOSE
Status : LOSE
Outcome : 🍊0
Bet #3913847 Placed:
Kick-Off
Competition
Match
Soccer Picks
Odds
Stake
Result
Status
China PR - CSL
Hebei CFFC vs Jiangsu Suning
In-Play 1X2
Jiangsu Suning
3-2 (HT)
650
🍊50,000
3 : 2
LOSE
Status : LOSE
Outcome : 🍊0
Bet #3913846 Placed:
Kick-Off
Competition
Match
Soccer Picks
Odds
Stake
Result
Status
China PR - CSL
Hebei CFFC vs Jiangsu Suning
In-Play Double Chance
X2
3-2 (HT)
150
🍊50,000
3 : 2
LOSE
Status : LOSE
Outcome : 🍊0
Bet #3913551 Placed:
Kick-Off
Competition
Match
Soccer Picks
Odds
Stake
Result
Status
Japan - J2 League
Ehime vs Mito Hollyhock
In-Play Double Chance
1X
0-1 (8')
175
🍊50,000
0 : 1
LOSE
Status : LOSE
Outcome : 🍊0
Bet #3913544 Placed:
Kick-Off
Competition
Match
Soccer Picks
Odds
Stake
Result
Status
Korea Republic - K League 2
Suwon vs Daejeon Citizen
In-Play Over / Under
Over 1.75
0-0 (8')
-250
🍊50,000
2 : 0
WIN HALF
Status : WIN
Outcome : 🍊60,000
Bet #3913539 Placed:
Kick-Off
Competition
Match
Soccer Picks
Odds
Stake
Result
Status
Korea Republic - K League 1
Pohang Steelers vs Seoul
In-Play Over/Under - 1st Half
Over 0.75
0-0 (7')
-125
🍊50,000
0 : 0
LOSE
Status : LOSE
Outcome : 🍊0
Bet #3913532 Placed:
Kick-Off
Competition
Match
Soccer Picks
Odds
Stake
Result
Status
Russia - FNL
Sibir vs Krasnodar II
Over/Under - 1st Half
Over 1.5
225
🍊50,000
0 : 0
LOSE
Status : LOSE
Outcome : 🍊0
Bet #3913531 Placed:
Kick-Off
Competition
Match
Soccer Picks
Odds
Stake
Result
Status
Russia - FNL
Sibir vs Krasnodar II
Over/Under - 1st Half
Over 0.5
-200
🍊50,000
0 : 0
LOSE
Status : LOSE
Outcome : 🍊0
Bet #3913497 Placed:
Kick-Off
Competition
Match
Soccer Picks
Odds
Stake
Result
Status
China PR - CSL
Beijing Renhe vs Tianjin Teda
In-Play Over / Under
Over 2.75
1-0 (5')
150
🍊50,000
2 : 1
Rejected ?
Status : DRAW
Outcome : 🍊50,000
Bet #3913495 Placed:
Kick-Off
Competition
Match
Soccer Picks
Odds
Stake
Result
Status
Japan - J2 League
Tokyo Verdy vs JEF United
In-Play Over / Under
Over 3.5
1-1 (73')
275
🍊50,000
1 : 1
LOSE
Status : LOSE
Outcome : 🍊0
Bet #3913494 Placed:
Kick-Off
Competition
Match
Soccer Picks
Odds
Stake
Result
Status
Japan - J2 League
Tokyo Verdy vs JEF United
In-Play 1X2
Tokyo Verdy
1-1 (73')
275
🍊50,000
1 : 1
LOSE
Status : LOSE
Outcome : 🍊0
Bet #3913493 Placed:
Kick-Off
Competition
Match
Soccer Picks
Odds
Stake
Result
Status
Japan - J2 League
Ventforet Kofu vs Yokohama
In-Play Over / Under
Over 1.25
0-0 (31')
-238
🍊50,000
2 : 1
WIN
Status : WIN
Outcome : 🍊71,000
Bet #3913492 Placed:
Kick-Off
Competition
Match
Soccer Picks
Odds
Stake
Result
Status
Japan - J2 League
Ventforet Kofu vs Yokohama
In-Play Over/Under - 1st Half
Over 0.5
0-0 (31')
150
🍊50,000
2 : 1
WIN
Status : WIN
Outcome : 🍊125,000
Bet #3913418 Placed:
Kick-Off
Competition
Match
Soccer Picks
Odds
Stake
Result
Status
Japan - J1 League
Cerezo Osaka vs Tokyo
In-Play Over / Under
Over 1.75
0-0 (38')
167
🍊50,000
1 : 0
LOSE
Status : LOSE
Outcome : 🍊0
Bet #3913417 Placed:
Kick-Off
Competition
Match
Soccer Picks
Odds
Stake
Result
Status
Japan - J1 League
Cerezo Osaka vs Tokyo
In-Play Over/Under - 1st Half
Over 0.5
0-0 (38')
380
🍊50,000
1 : 0
LOSE
Status : LOSE
Outcome : 🍊0
Bet #3913416 Placed:
Kick-Off
Competition
Match
Soccer Picks
Odds
Stake
Result
Status
Japan - J1 League
Shimizu S-Pulse vs Vegalta Sendai
In-Play Over / Under
Over 7.5
3-3 (79')
800
🍊50,000
4 : 3
LOSE
Status : LOSE
Outcome : 🍊0
Bet #3913415 Placed:
Kick-Off
Competition
Match
Soccer Picks
Odds
Stake
Result
Status
Japan - J1 League
Shimizu S-Pulse vs Vegalta Sendai
In-Play Over / Under
Over 6.75
3-3 (79')
150
🍊50,000
4 : 3
WIN HALF
Status : WIN
Outcome : 🍊87,500
Bet #3913413 Placed:
Kick-Off
Competition
Match
Soccer Picks
Odds
Stake
Result
Status
Japan - J1 League
Consadole Sapporo vs Gamba Osaka
In-Play 1X2
Gamba Osaka
0-0 (80')
500
🍊50,000
0 : 0
LOSE
Status : LOSE
Outcome : 🍊0
Bet #3913187 Placed:
Kick-Off
Competition
Match
Soccer Picks
Odds
Stake
Result
Status
USA - MLS
Orlando City vs LA Galaxy
Over/Under - 1st Half
Over 2.5
400
🍊50,000
0 : 1
LOSE
Status : LOSE
Outcome : 🍊0
Bet #3913185 Placed:
Kick-Off
Competition
Match
Soccer Picks
Odds
Stake
Result
Status
USA - MLS
Orlando City vs LA Galaxy
Over/Under - 1st Half
Over 1.5
120
🍊50,000
0 : 1
LOSE
Status : LOSE
Outcome : 🍊0
Bet #3913104 Placed:
Kick-Off
Competition
Match
Soccer Picks
Odds
Stake
Result
Status
Ecuador - Liga Pro
Universidad Católica vs América de Quito
Over/Under - 1st Half
Over 1.5
175
🍊50,000
1 : 0
LOSE
Status : LOSE
Outcome : 🍊0
Bet #3913102 Placed:
Kick-Off
Competition
Match
Soccer Picks
Odds
Stake
Result
Status
Ecuador - Liga Pro
Universidad Católica vs América de Quito
Over/Under - 1st Half
Over 0.5
-250
🍊50,000
1 : 0
LOSE
Status : LOSE
Outcome : 🍊0
Bet #3913098 Placed:
Kick-Off
Competition
Match
Soccer Picks
Odds
Stake
Result
Status
Africa - CAF Champions League
Wydad Casablanca vs ES Tunis
Over/Under - 1st Half
Over 0.5
-163
🍊50,000
1 : 1
WIN
Status : WIN
Outcome : 🍊80,500
Bet #3913097 Placed:
Kick-Off
Competition
Match
Soccer Picks
Odds
Stake
Result
Status
Africa - CAF Champions League
Wydad Casablanca vs ES Tunis
Over/Under - 1st Half
Over 1.5
300
🍊50,000
1 : 1
LOSE
Status : LOSE
Outcome : 🍊0
Bet #3913079 Placed:
Kick-Off
Competition
Match
Soccer Picks
Odds
Stake
Result
Status
Peru - Primera División
UTC Cajamarca vs Real Garcilaso
In-Play Over/Under - 1st Half
Over 0.5
0-0 (20')
102
🍊50,000
3 : 2
WIN
Status : WIN
Outcome : 🍊101,000
Bet #3913078 Placed:
Kick-Off
Competition
Match
Soccer Picks
Odds
Stake
Result
Status
Peru - Primera División
UTC Cajamarca vs Real Garcilaso
In-Play Both Teams to Score
Yes
0-0 (20')
150
🍊50,000
3 : 2
WIN
Status : WIN
Outcome : 🍊125,000
Bet #3912704 Placed:
Kick-Off
Competition
Match
Soccer Picks
Odds
Stake
Result
Status
World - U20 World Cup
Uruguay U20 vs Norway U20
Over/Under - 1st Half
Over 1.5
175
🍊50,000
3 : 1
WIN
Status : WIN
Outcome : 🍊137,500
Bet #3912703 Placed:
Kick-Off
Competition
Match
Soccer Picks
Odds
Stake
Result
Status
World - U20 World Cup
Uruguay U20 vs Norway U20
Over/Under - 1st Half
Over 0.5
-250
🍊50,000
3 : 1
WIN
Status : WIN
Outcome : 🍊70,000
Bet #3912694 Placed:
Kick-Off
Competition
Match
Soccer Picks
Odds
Stake
Result
Status
World - U20 World Cup
Ukraine U20 vs United States U20
Over/Under - 1st Half
Over 1.5
175
🍊50,000
2 : 1
WIN
Status : WIN
Outcome : 🍊137,500
Bet #3912693 Placed:
Kick-Off
Competition
Match
Soccer Picks
Odds
Stake
Result
Status
World - U20 World Cup
Ukraine U20 vs United States U20
Over/Under - 1st Half
Over 0.5
-250
🍊50,000
2 : 1
WIN
Status : WIN
Outcome : 🍊70,000
Bet #3912590 Placed:
Kick-Off
Competition
Match
Soccer Picks
Odds
Stake
Result
Status
Czech Republic - Czech Liga
Mladá Boleslav vs Zlín
In-Play 1X2
Zlín
0-0 (HT)
500
🍊50,000
3 : 0
LOSE
Status : LOSE
Outcome : 🍊0
Bet #3912589 Placed:
Kick-Off
Competition
Match
Soccer Picks
Odds
Stake
Result
Status
Czech Republic - Czech Liga
Mladá Boleslav vs Zlín
In-Play Over / Under
Over 1.25
0-0 (HT)
-212
🍊50,000
3 : 0
WIN
Status : WIN
Outcome : 🍊73,500
Bet #3912588 Placed:
Kick-Off
Competition
Match
Soccer Picks
Odds
Stake
Result
Status
Belarus - Premier League
BATE vs Slutsk
In-Play Double Chance
X2
0-0 (53')
137
🍊50,000
3 : 0
Rejected ?
Status : DRAW
Outcome : 🍊50,000
Bet #3912587 Placed:
Kick-Off
Competition
Match
Soccer Picks
Odds
Stake
Result
Status
Belarus - Premier League
BATE vs Slutsk
In-Play Over / Under
Over 1.75
0-0 (53')
175
🍊50,000
3 : 0
Rejected ?
Status : DRAW
Outcome : 🍊50,000
Bet #3912585 Placed:
Kick-Off
Competition
Match
Soccer Picks
Odds
Stake
Result
Status
Slovakia - Super Liga
Zlaté Moravce vs Nitra
Over/Under - 1st Half
Over 1.5
125
🍊50,000
1 : 0
LOSE
Status : LOSE
Outcome : 🍊0
Bet #3912584 Placed:
Kick-Off
Competition
Match
Soccer Picks
Odds
Stake
Result
Status
Slovakia - Super Liga
Zlaté Moravce vs Nitra
Over/Under - 1st Half
Over 0.5
-357
🍊50,000
1 : 0
WIN
Status : WIN
Outcome : 🍊64,000
Bet #3912421 Placed:
Kick-Off
Competition
Match
Soccer Picks
Odds
Stake
Result
Status
Belarus - Premier League
Dinamo Minsk vs Isloch
In-Play Over / Under
Over 0.75
0-0 (HT)
-200
🍊50,000
1 : 0
WIN HALF
Status : WIN
Outcome : 🍊62,500