Soccer Tipster Profile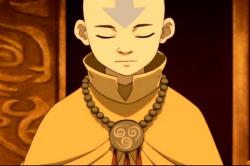 Country

NIGERIA

Total Balance
🍊1,000,000.00

Winning Streak
3

Losing Streak
6

Worst


Expertise
1X2
Sammy247 participated in the following rounds of Tipsters Competition:
Biography
My name is Samuel, i am from Nigeria. I am a professional tipster and i love soccer.
I also love music and playing musical instruments. Chat me up if you need tips.
Feedback for Soccer Tipster Sammy247
Latest Messages for Sammy247:
This discussion is part of the Soccer Forum.
Write a comment:
Character Count:
0
Write a detailed comment of at least 350 characters to earn a reward point.
✓
Charting of Tipster Profit Per Round
Sammy247's Rankings in Tipsters Competition Show-Hide
| # | Football Tipster | Win | Lose | Draw | Win % | Profit % | Pending | Outstanding | Total Balance |
| --- | --- | --- | --- | --- | --- | --- | --- | --- | --- |
| 1 | shodex07 | 4 | 2 | 0 | 66.67 | 135.00% | 🍊0 | 🍊2,350,000 | 🍊2,350,000 |
| 2 | jenggo | 5 | 27 | 0 | 15.63 | 70.00% | 🍊0 | 🍊1,700,000 | 🍊1,700,000 |
| 3 | nehpets | 28 | 5 | 3 | 84.85 | 48.98% | 🍊100,000 | 🍊1,389,800 | 🍊1,489,800 |
| 4 | allannwanjau | 19 | 19 | 0 | 50.00 | 46.08% | 🍊0 | 🍊1,460,750 | 🍊1,460,750 |
| 5 | dranoel | 87 | 115 | 4 | 43.07 | 43.02% | 🍊0 | 🍊1,430,175 | 🍊1,430,175 |