Soccer Tipster Profile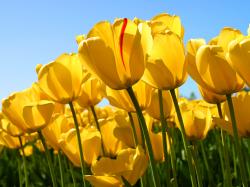 Country

NIGERIA

Total Balance
🍊1,000,000.00

Winning Streak
10

Losing Streak
7

Expertise
1X2
Fxspecialist participated in the following rounds of Tipsters Competition:
Biography
I am a Professional Punter. I try to keep betting simple and i also try to identify value in each bet before i stake.
Feedback for Soccer Tipster Fxspecialist
Latest Messages for Fxspecialist:
soccerpunter

Fxspecialist

Thank you soccerpunter... Yes, i trade forex. I have passion for forex and soccer betting, even though i think sports betting is much easier. Thanks once again for observing my bets.i hope to be included one day as one of your tipsters
Fxspecialist

Thanks for observing my bets again.
soccerpunter

What is your forex picks? Don't forget to state the TP and SL.
Fxspecialist

For sometime now i have not taken any trade (position) in forex. I gave trading forex a little break to focus on fine-tuning my football betting skills. I delved into serious research on how best to be profitable with my football betting. Having a background in forex gave me a little edge especially when it comes to managing risk and ensuring i won't lose my bankroll to the sharp punters. In the course of my research i discovered that football or sports betting in general is more profitable than forex trading even with the bookmakers' unquenching thirst to remove value from every bet. In football betting you have tons information available for you to do research on teams and on players and you make your bettin decisions based on those researches. But in forex, you rely so much on trending market to make a profit and the markets does not trend all the time. Sometimes the markets may be be in range-bound phase for a very long time and you end up losing some of the profit you made in trending market phase. This happens because i use technical analysis in my forex trading. I hope u understand these jargons. Anyways my final thought is that it's much more easier to make money from football betting than from forex trading. So now I'm focused more on football betting than forex trading.
soccerpunter

You should upgrade to Platinum Membership.

It is highly sought after by professional gamblers, soccer tipsters and sports traders. We help you to make an informed betting decision to increase your probability to win.

Tailor-made for clients whom rely on SoccerPunter analytical widgets for comprehensive soccer statistics and betting odds analysis. Often, our clients have a strategy or secret formula to determine a consistent winning outcome.
Fxspecialist

Ok. I'm actually interested in giving paid tips to gamblers who wants to follow my tips. I'm sure we'll make money together. I really like the idea of getting paid for my tips.
Fxspecialist

How long does it take for soccerpunter to include a good tipster in your team of paid tipsters.
patoneewamae

Good job
patoneewamae

Hi I looking somebody we can gain profit together. please help me to follow my page.
beck

I trade forex and shares and the rule number 1 is do not lose money.
This discussion is part of the Soccer Forum.
Write a comment:
Character Count:
0
Write a detailed comment of at least 350 characters to earn a reward point.
✓
Charting of Tipster Profit Per Round
Fxspecialist's Rankings in Tipsters Competition Show-Hide
| # | Football Tipster | Win | Lose | Draw | Win % | Profit % | Pending | Outstanding | Total Balance |
| --- | --- | --- | --- | --- | --- | --- | --- | --- | --- |
| 1 | jukueja | 572 | 775 | 110 | 42.46 | 416.86% | 🍊100,000 | 🍊5,068,620 | 🍊5,168,620 |
| 2 | johnny67 | 155 | 166 | 48 | 48.29 | 240.35% | 🍊10,000 | 🍊3,393,513 | 🍊3,403,513 |
| 3 | Verton18 | 2 | 10 | 2 | 16.67 | 230.00% | 🍊0 | 🍊3,300,000 | 🍊3,300,000 |
| 4 | RayZar | 161 | 117 | 26 | 57.91 | 152.59% | 🍊100,000 | 🍊2,425,931 | 🍊2,525,931 |
| 5 | blanko12 | 82 | 48 | 0 | 63.08 | 151.45% | 🍊100,000 | 🍊2,414,500 | 🍊2,514,500 |