Soccer Tipster Profile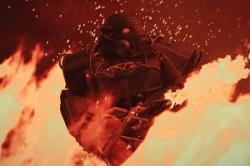 Country

MYANMAR

Total Balance
🍊1,000,000.00

Winning Streak
3

Losing Streak
20

Expertise
In-Play 1X2
Aungsan1 participated in the following rounds of Tipsters Competition:
Biography
I like maths especially probability it just amazed me that it possible to analyze and know an outcome of an event.
Feedback for Soccer Tipster Aungsan1
Latest Messages for Aungsan1:
This discussion is part of the Soccer Forum.
Write a comment:
Character Count:
0
Write a detailed comment of at least 350 characters to earn a reward point.
✓
Charting of Tipster Profit Per Round
Aungsan1's Rankings in Tipsters Competition Show-Hide
| # | Football Tipster | Win | Lose | Draw | Win % | Profit % | Pending | Outstanding | Total Balance |
| --- | --- | --- | --- | --- | --- | --- | --- | --- | --- |
| 1 | bali | 18 | 36 | 55 | 33.33 | 158.30% | 🍊0 | 🍊2,582,980 | 🍊2,582,980 |
| 2 | jenggo | 6 | 13 | 30 | 31.58 | 121.00% | 🍊0 | 🍊2,210,000 | 🍊2,210,000 |
| 3 | nwako3107 | 67 | 34 | 43 | 66.34 | 120.02% | 🍊30,000 | 🍊2,170,200 | 🍊2,200,200 |
| 4 | aderinola1997 | 44 | 25 | 44 | 63.77 | 98.51% | 🍊85,000 | 🍊1,900,106 | 🍊1,985,106 |
| 5 | pogalu | 36 | 63 | 29 | 36.36 | 94.50% | 🍊200,000 | 🍊1,745,030 | 🍊1,945,030 |