Soccer Tipster Profile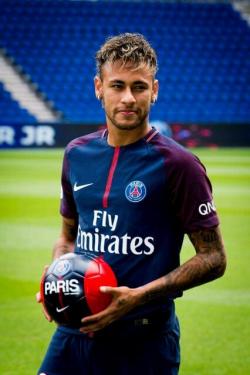 Country

NIGERIA

Total Balance
🍊1,303,275.00

Winning Streak
14

Losing Streak
20

Worst


Expertise
In-Play 1X2
OkechukwuPius participated in the following rounds of Tipsters Competition:
Biography
From Nigeria, lives in Lagos and a student of federal polytechnic kaduna tudun Waxahachie. From family of three and I am the last born. I love reading, sports betting and lots more. My favorite color is purple.
Feedback for Soccer Tipster OkechukwuPius
Write a comment:
Character Count:
0
Write a detailed comment of at least 350 characters to earn a reward point.
✓
Charting of Tipster Profit Per Round
Evolution of Tipster's Balance in Round #129
OkechukwuPius's Rankings in Tipsters Competition Show-Hide
| # | Football Tipster | Win | Lose | Draw | Win % | Profit % | Pending | Outstanding | Total Balance |
| --- | --- | --- | --- | --- | --- | --- | --- | --- | --- |
| 33 | blanko12 | 21 | 14 | 0 | 60.00 | 31.70% | 🍊0 | 🍊1,317,000 | 🍊1,317,000 |
| 34 | Goaleador | 47 | 39 | 1 | 54.65 | 31.16% | 🍊0 | 🍊1,311,600 | 🍊1,311,600 |
| 35 | Kel16 | 136 | 85 | 6 | 61.54 | 30.42% | 🍊276,000 | 🍊1,028,248 | 🍊1,304,248 |
| 36 | OkechukwuPius | 62 | 37 | 23 | 62.63 | 30.33% | 🍊0 | 🍊1,303,275 | 🍊1,303,275 |
| 37 | MrMax | 28 | 16 | 3 | 63.64 | 29.50% | 🍊0 | 🍊1,295,000 | 🍊1,295,000 |
OkechukwuPius's biggest wins in round 129Show-Hide
Bet #3797206 Placed:
Kick-Off
Competition
Match
Soccer Picks
Odds
Stake
Result
Status
England - Premier League
Everton vs Chelsea
In-Play 1X2
Everton
0-0 (HT)
550
🍊50,000
2 : 0
WIN
Status : WIN
Outcome : 🍊325,000
Bet #3769165 Placed:
Kick-Off
Competition
Match
Soccer Picks
Odds
Stake
Result
Status
Portugal - Primeira Liga
Sporting CP vs Portimonense
Correct Score
3 - 1
1000
🍊20,000
3 : 1
WIN
Status : WIN
Outcome : 🍊220,000
Bet #3796790 Placed:
Kick-Off
Competition
Match
Soccer Picks
Odds
Stake
Result
Status
Italy - Serie C
Casertana vs Viterbese Castrense
In-Play 1X2
Viterbese Castrense
3-3 (65')
333
🍊50,000
3 : 4
WIN
Status : WIN
Outcome : 🍊216,500
Bet #3797182 Placed:
Kick-Off
Competition
Match
Soccer Picks
Odds
Stake
Result
Status
Austria - Bundesliga
Rapid Wien vs Hartberg
In-Play 1X2
Draw
2-2 (63')
200
🍊50,000
2 : 2
WIN
Status : WIN
Outcome : 🍊150,000
Bet #3769806 Placed:
Kick-Off
Competition
Match
Soccer Picks
Odds
Stake
Result
Status
Costa Rica - Primera División
Pérez Zeledón vs Cartaginés
In-Play 1X2
Draw
0-0 (90')
150
🍊50,000
0 : 0
WIN
Status : WIN
Outcome : 🍊125,000
Bet #3769809 Placed:
Kick-Off
Competition
Match
Soccer Picks
Odds
Stake
Result
Status
Costa Rica - Primera División
Pérez Zeledón vs Cartaginés
In-Play 1X2
Draw
0-0 (90')
130
🍊50,000
0 : 0
WIN
Status : WIN
Outcome : 🍊115,000
Bet #3774931 Placed:
Kick-Off
Competition
Match
Soccer Picks
Odds
Stake
Result
Status
Europe - UEFA Champions League
PSG vs Manchester United
In-Play Over / Under
Under 4.25
1-2 (50')
150
🍊50,000
1 : 3
WIN HALF
Status : WIN
Outcome : 🍊87,500
Bet #3795597 Placed:
Kick-Off
Competition
Match
Soccer Picks
Odds
Stake
Result
Status
Colombia - Primera A
Envigado vs Rionegro
In-Play 1X2
Draw
1-1 (78')
-138
🍊50,000
1 : 1
WIN
Status : WIN
Outcome : 🍊86,000
Bet #3795596 Placed:
Kick-Off
Competition
Match
Soccer Picks
Odds
Stake
Result
Status
Colombia - Primera A
Envigado vs Rionegro
In-Play 1X2
Draw
1-1 (77')
-138
🍊50,000
1 : 1
WIN
Status : WIN
Outcome : 🍊86,000
Bet #3774932 Placed:
Kick-Off
Competition
Match
Soccer Picks
Odds
Stake
Result
Status
Europe - UEFA Champions League
PSG vs Manchester United
In-Play Over / Under
Under 4.25
1-2 (51')
137
🍊50,000
1 : 3
WIN HALF
Status : WIN
Outcome : 🍊84,250
Bet #3768881 Placed:
Kick-Off
Competition
Match
Soccer Picks
Odds
Stake
Result
Status
England - Premier League
Everton vs Liverpool
In-Play 1X2
Draw
0-0 (79')
-163
🍊50,000
0 : 0
WIN
Status : WIN
Outcome : 🍊80,500
Bet #3789388 Placed:
Kick-Off
Competition
Match
Soccer Picks
Odds
Stake
Result
Status
Europe - UEFA Champions League
Bayern München vs Liverpool
In-Play Over / Under
Over 3.5
1-2 (73')
-175
🍊50,000
1 : 3
WIN
Status : WIN
Outcome : 🍊78,500
Bet #3775787 Placed:
Kick-Off
Competition
Match
Soccer Picks
Odds
Stake
Result
Status
Russia - Cup
Ural vs Spartak Moskva
In-Play Over / Under
Under 2.5
1-0 (52')
-175
🍊50,000
1 : 0
WIN
Status : WIN
Outcome : 🍊78,500
Bet #3775065 Placed:
Kick-Off
Competition
Match
Soccer Picks
Odds
Stake
Result
Status
Bolivia - Primera División
Royal Pari vs Always Ready
In-Play Over / Under
Under 2.25
0-1 (54')
110
🍊50,000
1 : 1
WIN HALF
Status : WIN
Outcome : 🍊77,500
Bet #3769185 Placed:
Kick-Off
Competition
Match
Soccer Picks
Odds
Stake
Result
Status
Italy - Serie A
Napoli vs Juventus
Double Chance
X2
-181
🍊50,000
1 : 2
WIN
Status : WIN
Outcome : 🍊77,500
OkechukwuPius's Bet Statement (Up to Last 100 Predictions)Show-Hide
Bet #3797505 Placed:
Kick-Off
Competition
Match
Soccer Picks
Odds
Stake
Result
Status
Peru - Primera División
Carlos Manucci vs Molinos El Pirata
In-Play Over / Under
Under 2.5
1-0 (51')
-192
🍊50,000
3 : 2
LOSE
Status : LOSE
Outcome : 🍊0
Bet #3797494 Placed:
Kick-Off
Competition
Match
Soccer Picks
Odds
Stake
Result
Status
Spain - Segunda División
Las Palmas vs Mallorca
In-Play Over / Under
Under 4.5
1-1 (38')
-400
🍊50,000
1 : 2
WIN
Status : WIN
Outcome : 🍊62,500
Bet #3797486 Placed:
Kick-Off
Competition
Match
Soccer Picks
Odds
Stake
Result
Status
Spain - Segunda División
Las Palmas vs Mallorca
In-Play Over / Under
Under 4.5
1-1 (36')
-400
🍊33,000
1 : 2
WIN
Status : WIN
Outcome : 🍊41,250
Bet #3797482 Placed:
Kick-Off
Competition
Match
Soccer Picks
Odds
Stake
Result
Status
Spain - La Liga
Real Betis vs Barcelona
Correct Score
1 - 2
700
🍊33,000
1 : 4
LOSE
Status : LOSE
Outcome : 🍊0
Bet #3797480 Placed:
Kick-Off
Competition
Match
Soccer Picks
Odds
Stake
Result
Status
Spain - La Liga
Real Betis vs Barcelona
Correct Score
0 - 1
900
🍊33,000
1 : 4
LOSE
Status : LOSE
Outcome : 🍊0
Bet #3797481 Placed:
Kick-Off
Competition
Match
Soccer Picks
Odds
Stake
Result
Status
Spain - La Liga
Real Betis vs Barcelona
Correct Score
0 - 2
800
🍊33,000
1 : 4
LOSE
Status : LOSE
Outcome : 🍊0
Bet #3797207 Placed:
Kick-Off
Competition
Match
Soccer Picks
Odds
Stake
Result
Status
England - Premier League
Everton vs Chelsea
In-Play 1X2
Draw
0-0 (HT)
175
🍊50,000
2 : 0
LOSE
Status : LOSE
Outcome : 🍊0
Bet #3797206 Placed:
Kick-Off
Competition
Match
Soccer Picks
Odds
Stake
Result
Status
England - Premier League
Everton vs Chelsea
In-Play 1X2
Everton
0-0 (HT)
550
🍊50,000
2 : 0
WIN
Status : WIN
Outcome : 🍊325,000
Bet #3797197 Placed:
Kick-Off
Competition
Match
Soccer Picks
Odds
Stake
Result
Status
Russia - Premier League
Spartak Moskva vs Zenit
In-Play 1X2
Zenit
1-1 (59')
250
🍊50,000
1 : 1
LOSE
Status : LOSE
Outcome : 🍊0
Bet #3797196 Placed:
Kick-Off
Competition
Match
Soccer Picks
Odds
Stake
Result
Status
Russia - Premier League
Spartak Moskva vs Zenit
In-Play 1X2
Spartak Moskva
1-1 (59')
220
🍊50,000
1 : 1
LOSE
Status : LOSE
Outcome : 🍊0
Bet #3797195 Placed:
Kick-Off
Competition
Match
Soccer Picks
Odds
Stake
Result
Status
Turkey - Süper Lig
Bursaspor vs Galatasaray
In-Play 1X2
Bursaspor
2-1 (57')
-200
🍊50,000
2 : 3
Rejected ?
Status : DRAW
Outcome : 🍊50,000
Bet #3797188 Placed:
Kick-Off
Competition
Match
Soccer Picks
Odds
Stake
Result
Status
Belgium - First Division A
Sint-Truiden vs Gent
In-Play 1X2
Gent
0-1 (19')
-250
🍊50,000
0 : 2
WIN
Status : WIN
Outcome : 🍊70,000
Bet #3797183 Placed:
Kick-Off
Competition
Match
Soccer Picks
Odds
Stake
Result
Status
Austria - Bundesliga
Rapid Wien vs Hartberg
In-Play 1X2
Hartberg
2-2 (63')
800
🍊50,000
2 : 2
LOSE
Status : LOSE
Outcome : 🍊0
Bet #3797182 Placed:
Kick-Off
Competition
Match
Soccer Picks
Odds
Stake
Result
Status
Austria - Bundesliga
Rapid Wien vs Hartberg
In-Play 1X2
Draw
2-2 (63')
200
🍊50,000
2 : 2
WIN
Status : WIN
Outcome : 🍊150,000
Bet #3796789 Placed:
Kick-Off
Competition
Match
Soccer Picks
Odds
Stake
Result
Status
Italy - Serie C
Casertana vs Viterbese Castrense
In-Play 1X2
Casertana
3-3 (65')
250
🍊50,000
3 : 4
LOSE
Status : LOSE
Outcome : 🍊0
Bet #3796790 Placed:
Kick-Off
Competition
Match
Soccer Picks
Odds
Stake
Result
Status
Italy - Serie C
Casertana vs Viterbese Castrense
In-Play 1X2
Viterbese Castrense
3-3 (65')
333
🍊50,000
3 : 4
WIN
Status : WIN
Outcome : 🍊216,500
Bet #3796786 Placed:
Kick-Off
Competition
Match
Soccer Picks
Odds
Stake
Result
Status
Italy - Serie A
Atalanta vs Chievo
In-Play 1X2
Chievo
0-1 (HT)
200
🍊50,000
1 : 1
LOSE
Status : LOSE
Outcome : 🍊0
Bet #3796782 Placed:
Kick-Off
Competition
Match
Soccer Picks
Odds
Stake
Result
Status
Italy - Serie A
Atalanta vs Chievo
In-Play 1X2
Chievo
0-1 (HT)
200
🍊50,000
1 : 1
LOSE
Status : LOSE
Outcome : 🍊0
Bet #3796689 Placed:
Kick-Off
Competition
Match
Soccer Picks
Odds
Stake
Result
Status
Germany - Bundesliga
Bayer Leverkusen vs Werder Bremen
In-Play 1X2
Werder Bremen
1-2 (88')
-400
🍊50,000
1 : 3
WIN
Status : WIN
Outcome : 🍊62,500
Bet #3796684 Placed:
Kick-Off
Competition
Match
Soccer Picks
Odds
Stake
Result
Status
Scotland - Premiership
Dundee vs Celtic
In-Play 1X2
Draw
0-0 (87')
-200
🍊50,000
0 : 1
LOSE
Status : LOSE
Outcome : 🍊0
Bet #3795607 Placed:
Kick-Off
Competition
Match
Soccer Picks
Odds
Stake
Result
Status
Costa Rica - Primera División
Pérez Zeledón vs San Carlos
In-Play Over / Under
Under 2.25
0-0 (39')
167
🍊50,000
1 : 0
Rejected ?
Status : DRAW
Outcome : 🍊50,000
Bet #3795606 Placed:
Kick-Off
Competition
Match
Soccer Picks
Odds
Stake
Result
Status
Costa Rica - Primera División
Pérez Zeledón vs San Carlos
In-Play Over / Under
Under 2.25
0-0 (38')
167
🍊50,000
1 : 0
Rejected ?
Status : DRAW
Outcome : 🍊50,000
Bet #3795603 Placed:
Kick-Off
Competition
Match
Soccer Picks
Odds
Stake
Result
Status
Mexico - Liga MX
Guadalajara vs América
In-Play Over / Under
Under 3.25
0-2 (71')
-384
🍊50,000
0 : 2
Rejected ?
Status : DRAW
Outcome : 🍊50,000
Bet #3795602 Placed:
Kick-Off
Competition
Match
Soccer Picks
Odds
Stake
Result
Status
Mexico - Liga MX
Guadalajara vs América
In-Play Over / Under
Under 3.25
0-2 (71')
-384
🍊50,000
0 : 2
Rejected ?
Status : DRAW
Outcome : 🍊50,000
Bet #3795601 Placed:
Kick-Off
Competition
Match
Soccer Picks
Odds
Stake
Result
Status
Peru - Primera División
Alianza Lima vs Deportivo Municipal
In-Play Over / Under
Under 3.5
2-0 (78')
-833
🍊50,000
2 : 2
LOSE
Status : LOSE
Outcome : 🍊0
Bet #3795600 Placed:
Kick-Off
Competition
Match
Soccer Picks
Odds
Stake
Result
Status
Peru - Primera División
Alianza Lima vs Deportivo Municipal
In-Play Over / Under
Under 3.5
2-0 (77')
-833
🍊50,000
2 : 2
LOSE
Status : LOSE
Outcome : 🍊0
Bet #3795597 Placed:
Kick-Off
Competition
Match
Soccer Picks
Odds
Stake
Result
Status
Colombia - Primera A
Envigado vs Rionegro
In-Play 1X2
Draw
1-1 (78')
-138
🍊50,000
1 : 1
WIN
Status : WIN
Outcome : 🍊86,000
Bet #3795596 Placed:
Kick-Off
Competition
Match
Soccer Picks
Odds
Stake
Result
Status
Colombia - Primera A
Envigado vs Rionegro
In-Play 1X2
Draw
1-1 (77')
-138
🍊50,000
1 : 1
WIN
Status : WIN
Outcome : 🍊86,000
Bet #3795595 Placed:
Kick-Off
Competition
Match
Soccer Picks
Odds
Stake
Result
Status
Ecuador - Liga Pro
América de Quito vs Macará
In-Play Over / Under
Under 1.75
0-1 (87')
-909
🍊50,000
0 : 1
Rejected ?
Status : DRAW
Outcome : 🍊50,000
Bet #3795594 Placed:
Kick-Off
Competition
Match
Soccer Picks
Odds
Stake
Result
Status
Ecuador - Liga Pro
América de Quito vs Macará
In-Play Over / Under
Under 1.75
0-1 (87')
-909
🍊50,000
0 : 1
Rejected ?
Status : DRAW
Outcome : 🍊50,000
Bet #3789388 Placed:
Kick-Off
Competition
Match
Soccer Picks
Odds
Stake
Result
Status
Europe - UEFA Champions League
Bayern München vs Liverpool
In-Play Over / Under
Over 3.5
1-2 (73')
-175
🍊50,000
1 : 3
WIN
Status : WIN
Outcome : 🍊78,500
Bet #3789384 Placed:
Kick-Off
Competition
Match
Soccer Picks
Odds
Stake
Result
Status
England - Championship
Derby County vs Stoke City
In-Play 1X2
Draw
0-0 (85')
-400
🍊50,000
0 : 0
WIN
Status : WIN
Outcome : 🍊62,500
Bet #3789383 Placed:
Kick-Off
Competition
Match
Soccer Picks
Odds
Stake
Result
Status
England - Championship
Queens Park Rangers vs Rotherham United
In-Play 1X2
Draw
0-1 (87')
-333
🍊50,000
1 : 2
Rejected ?
Status : DRAW
Outcome : 🍊50,000
Bet #3789382 Placed:
Kick-Off
Competition
Match
Soccer Picks
Odds
Stake
Result
Status
Europe - UEFA Champions League
Bayern München vs Liverpool
In-Play 1X2
Liverpool
1-2 (71')
-200
🍊50,000
1 : 3
WIN
Status : WIN
Outcome : 🍊75,000
Bet #3789377 Placed:
Kick-Off
Competition
Match
Soccer Picks
Odds
Stake
Result
Status
Europe - UEFA Champions League
Barcelona vs Olympique Lyonnais
In-Play Over / Under
Under 4.5
2-1 (62')
-303
🍊50,000
5 : 1
LOSE
Status : LOSE
Outcome : 🍊0
Bet #3789375 Placed:
Kick-Off
Competition
Match
Soccer Picks
Odds
Stake
Result
Status
England - Championship
Queens Park Rangers vs Rotherham United
In-Play 1X2
Rotherham United
0-1 (80')
-400
🍊50,000
1 : 2
WIN
Status : WIN
Outcome : 🍊62,500
Bet #3789345 Placed:
Kick-Off
Competition
Match
Soccer Picks
Odds
Stake
Result
Status
Colombia - Copa Colombia
Tigres vs Llaneros
In-Play 1X2
Draw
Played
-4999
🍊50,000
0 : 0
VOID ?
Status : DRAW
Outcome : 🍊50,000
Bet #3784867 Placed:
Kick-Off
Competition
Match
Soccer Picks
Odds
Stake
Result
Status
Russia - FNL
Spartak Moskva II vs Zenit II
In-Play 1X2
Zenit II
1-1 (90+2')
1600
🍊35,000
1 : 1
Rejected ?
Status : DRAW
Outcome : 🍊35,000
Bet #3784866 Placed:
Kick-Off
Competition
Match
Soccer Picks
Odds
Stake
Result
Status
Russia - FNL
Spartak Moskva II vs Zenit II
In-Play 1X2
Spartak Moskva II
1-1 (90+2')
1600
🍊35,000
1 : 1
Rejected ?
Status : DRAW
Outcome : 🍊35,000
Bet #3784865 Placed:
Kick-Off
Competition
Match
Soccer Picks
Odds
Stake
Result
Status
Russia - FNL
Spartak Moskva II vs Zenit II
In-Play 1X2
Draw
1-1 (90')
-1666
🍊10,000
1 : 1
WIN
Status : WIN
Outcome : 🍊10,600
Bet #3783602 Placed:
Kick-Off
Competition
Match
Soccer Picks
Odds
Stake
Result
Status
Spain - La Liga
Sevilla vs Real Sociedad
1X2
Sevilla
-175
🍊10,000
5 : 2
WIN
Russia - Premier League
Anzhi vs Lokomotiv Moskva
1X2
Lokomotiv Moskva
-200
0 : 2
WIN
Peru - Primera División
Deportivo Municipal vs Sport Huancayo
1X2
Deportivo Municipal
-111
2 : 2
LOSE
Bolivia - Primera División
Club Destroyers vs Guabirá
1X2
Club Destroyers
115
2 : 3
LOSE
Spain - Segunda División
Deportivo La Coruña vs Las Palmas
1X2
Deportivo La Coruña
-138
0 : 1
LOSE
Italy - Serie A
Fiorentina vs Lazio
1X2
Lazio
145
1 : 1
LOSE
Bolivia - Primera División
Blooming vs The Strongest
1X2
Blooming
100
2 : 0
WIN
Status : LOSE
Outcome : 🍊0
Bet #3783059 Placed:
Kick-Off
Competition
Match
Soccer Picks
Odds
Stake
Result
Status
England - Premier League
Liverpool vs Burnley
In-Play Over / Under
Under 4.75
3-1 (81')
-238
🍊50,000
4 : 2
LOSE
Status : LOSE
Outcome : 🍊0
Bet #3783047 Placed:
Kick-Off
Competition
Match
Soccer Picks
Odds
Stake
Result
Status
England - Championship
Birmingham City vs Aston Villa
In-Play 1X2
Aston Villa
0-1 (75')
-454
🍊50,000
0 : 1
WIN
Status : WIN
Outcome : 🍊61,000
Bet #3783048 Placed:
Kick-Off
Competition
Match
Soccer Picks
Odds
Stake
Result
Status
Russia - FNL
Chertanovo vs Mordovia Saransk
In-Play 1X2
Draw
0-1 (82')
-250
🍊50,000
0 : 2
LOSE
Status : LOSE
Outcome : 🍊0
Bet #3783026 Placed:
Kick-Off
Competition
Match
Soccer Picks
Odds
Stake
Result
Status
Germany - 2. Bundesliga
St. Pauli vs Hamburger SV
In-Play 1X2
Hamburger SV
0-1 (HT)
-303
🍊50,000
0 : 4
WIN
Status : WIN
Outcome : 🍊66,500
Bet #3783005 Placed:
Kick-Off
Competition
Match
Soccer Picks
Odds
Stake
Result
Status
England - Premier League
Liverpool vs Burnley
In-Play Over / Under
Under 5.25
3-1 (71')
-285
🍊50,000
4 : 2
LOSE
Status : LOSE
Outcome : 🍊0
Bet #3782189 Placed:
Kick-Off
Competition
Match
Soccer Picks
Odds
Stake
Result
Status
Korea Republic - K League 2
Jeonnam Dragons vs Daejeon Citizen
In-Play Over / Under
Under 4.25
0-3 (54')
-153
🍊50,000
1 : 3
WIN HALF
Status : WIN
Outcome : 🍊66,250
Bet #3782182 Placed:
Kick-Off
Competition
Match
Soccer Picks
Odds
Stake
Result
Status
Korea Republic - K League 2
Jeonnam Dragons vs Daejeon Citizen
In-Play Over / Under
Under 4.5
0-3 (52')
-200
🍊50,000
1 : 3
WIN
Status : WIN
Outcome : 🍊75,000
Bet #3781364 Placed:
Kick-Off
Competition
Match
Soccer Picks
Odds
Stake
Result
Status
France - Ligue 1
Dijon vs Reims
In-Play 1X2
Draw
1-1 (86')
-277
🍊50,000
1 : 1
WIN
Status : WIN
Outcome : 🍊68,000
Bet #3781363 Placed:
Kick-Off
Competition
Match
Soccer Picks
Odds
Stake
Result
Status
Brazil - Paranaense 1
Paraná vs Cascavel
In-Play 1X2
Draw
1-1 (88')
-555
🍊50,000
2 : 1
LOSE
Status : LOSE
Outcome : 🍊0
Bet #3781351 Placed:
Kick-Off
Competition
Match
Soccer Picks
Odds
Stake
Result
Status
Brazil - Carioca 1
Portuguesa RJ vs Boavista
In-Play 1X2
Boavista
0-1 (55')
-227
🍊50,000
1 : 1
LOSE
Status : LOSE
Outcome : 🍊0
Bet #3781348 Placed:
Kick-Off
Competition
Match
Soccer Picks
Odds
Stake
Result
Status
Africa - CAF Champions League
Saoura vs Simba
In-Play Over / Under
Under 2.75
2-0 (81')
-312
🍊50,000
2 : 0
WIN
Status : WIN
Outcome : 🍊66,000
Bet #3781346 Placed:
Kick-Off
Competition
Match
Soccer Picks
Odds
Stake
Result
Status
Africa - CAF Champions League
Saoura vs Simba
In-Play Over / Under
Under 2.75
2-0 (81')
-312
🍊50,000
2 : 0
WIN
Status : WIN
Outcome : 🍊66,000
Bet #3781338 Placed:
Kick-Off
Competition
Match
Soccer Picks
Odds
Stake
Result
Status
Bolivia - Primera División
Always Ready vs Real Potosí
In-Play Over / Under
Under 5.5
3-1 (79')
-625
🍊50,000
3 : 1
WIN
Status : WIN
Outcome : 🍊58,000
Bet #3779920 Placed:
Kick-Off
Competition
Match
Soccer Picks
Odds
Stake
Result
Status
Turkey - 1. Lig
Giresunspor vs Boluspor
In-Play Over / Under
Under 2.75
2-1 (79')
-175
🍊50,000
3 : 1
Rejected ?
Status : DRAW
Outcome : 🍊50,000
Bet #3779918 Placed:
Kick-Off
Competition
Match
Soccer Picks
Odds
Stake
Result
Status
Turkey - 1. Lig
Giresunspor vs Boluspor
In-Play Over / Under
Under 3.25
2-1 (79')
-454
🍊50,000
3 : 1
Rejected ?
Status : DRAW
Outcome : 🍊50,000
Bet #3779904 Placed:
Kick-Off
Competition
Match
Soccer Picks
Odds
Stake
Result
Status
Turkey - 1. Lig
Kardemir Karabükspor vs Afjet Afyonspor
In-Play Over / Under
Under 3.5
0-3 (78')
110
🍊50,000
0 : 4
Rejected ?
Status : DRAW
Outcome : 🍊50,000
Bet #3779903 Placed:
Kick-Off
Competition
Match
Soccer Picks
Odds
Stake
Result
Status
Turkey - 1. Lig
Kardemir Karabükspor vs Afjet Afyonspor
In-Play Over / Under
Under 3.5
0-3 (78')
110
🍊50,000
0 : 4
Rejected ?
Status : DRAW
Outcome : 🍊50,000
Bet #3779588 Placed:
Kick-Off
Competition
Match
Soccer Picks
Odds
Stake
Result
Status
India - I-League
NEROCA vs Real Kashmir
In-Play Over / Under
Under 4.5
1-2 (54')
-166
🍊10,000
2 : 3
Rejected ?
India - I-League
Aizawl vs Churchill Brothers
In-Play Over / Under
Under 4.5
1-1 (52')
-357
2 : 1
WIN
Status : WIN
Outcome : 🍊12,800
Bet #3779584 Placed:
Kick-Off
Competition
Match
Soccer Picks
Odds
Stake
Result
Status
India - I-League
NEROCA vs Real Kashmir
In-Play 1X2
Real Kashmir
1-2 (51')
-200
🍊50,000
2 : 3
WIN
Status : WIN
Outcome : 🍊75,000
Bet #3776359 Placed:
Kick-Off
Competition
Match
Soccer Picks
Odds
Stake
Result
Status
Europe - UEFA Europa League
Napoli vs Salzburg
In-Play Over / Under
Under 4.5
2-0 (HT)
-400
🍊50,000
3 : 0
WIN
Status : WIN
Outcome : 🍊62,500
Bet #3775789 Placed:
Kick-Off
Competition
Match
Soccer Picks
Odds
Stake
Result
Status
Russia - Cup
Ural vs Spartak Moskva
In-Play Over / Under
Under 2.5
1-0 (53')
-200
🍊50,000
1 : 0
WIN
Status : WIN
Outcome : 🍊75,000
Bet #3775787 Placed:
Kick-Off
Competition
Match
Soccer Picks
Odds
Stake
Result
Status
Russia - Cup
Ural vs Spartak Moskva
In-Play Over / Under
Under 2.5
1-0 (52')
-175
🍊50,000
1 : 0
WIN
Status : WIN
Outcome : 🍊78,500
Bet #3775639 Placed:
Kick-Off
Competition
Match
Soccer Picks
Odds
Stake
Result
Status
Europe - UEFA Europa League
Rennes vs Arsenal
1X2
Arsenal
100
🍊10,000
3 : 1
LOSE
Europe - UEFA Europa League
Zenit vs Villarreal
Double Chance
12
-303
1 : 3
WIN
Europe - UEFA Europa League
Dinamo Zagreb vs Benfica
Double Chance
12
-285
1 : 0
WIN
Europe - UEFA Europa League
Sevilla vs Slavia Praha
Over / Under
Under 3.5
-238
2 : 2
LOSE
Europe - UEFA Europa League
Napoli vs Salzburg
1X2
Napoli
-200
3 : 0
WIN
Europe - UEFA Europa League
Valencia vs Krasnodar
Over / Under
Under 3.5
-312
2 : 1
WIN
Europe - UEFA Europa League
Chelsea vs Dynamo Kyiv
Over / Under
Under 3.5
-238
3 : 0
WIN
Europe - UEFA Europa League
Eintracht Frankfurt vs Internazionale
Double Chance
12
-303
0 : 0
LOSE
Status : LOSE
Outcome : 🍊0
Bet #3775074 Placed:
Kick-Off
Competition
Match
Soccer Picks
Odds
Stake
Result
Status
South America - CONMEBOL Libertadores
Palestino vs Internacional
In-Play 1X2
Draw
0-0 (58')
-105
🍊50,000
0 : 1
LOSE
Status : LOSE
Outcome : 🍊0
Bet #3775073 Placed:
Kick-Off
Competition
Match
Soccer Picks
Odds
Stake
Result
Status
South America - CONMEBOL Libertadores
Atlético Mineiro vs Cerro Porteño
In-Play 1X2
Draw
0-0 (57')
110
🍊50,000
0 : 1
LOSE
Status : LOSE
Outcome : 🍊0
Bet #3775070 Placed:
Kick-Off
Competition
Match
Soccer Picks
Odds
Stake
Result
Status
South America - CONMEBOL Libertadores
Universidad Concepción vs Sporting Cristal
In-Play Over / Under
Over 2.25
2-0 (54')
115
🍊50,000
5 : 4
Rejected ?
Status : DRAW
Outcome : 🍊50,000
Bet #3775066 Placed:
Kick-Off
Competition
Match
Soccer Picks
Odds
Stake
Result
Status
Bolivia - Primera División
Royal Pari vs Always Ready
In-Play 1X2
Always Ready
0-1 (54')
110
🍊50,000
1 : 1
LOSE
Status : LOSE
Outcome : 🍊0
Bet #3775065 Placed:
Kick-Off
Competition
Match
Soccer Picks
Odds
Stake
Result
Status
Bolivia - Primera División
Royal Pari vs Always Ready
In-Play Over / Under
Under 2.25
0-1 (54')
110
🍊50,000
1 : 1
WIN HALF
Status : WIN
Outcome : 🍊77,500
Bet #3774943 Placed:
Kick-Off
Competition
Match
Soccer Picks
Odds
Stake
Result
Status
Italy - Serie C
Ternana vs Sambenedettese
In-Play Last Team to Score
No Goal
0-0 (89')
-714
🍊50,000
0 : 0
WIN
Status : WIN
Outcome : 🍊57,000
Bet #3774941 Placed:
Kick-Off
Competition
Match
Soccer Picks
Odds
Stake
Result
Status
Italy - Serie C
Ternana vs Sambenedettese
In-Play Last Team to Score
No Goal
0-0 (88')
-500
🍊50,000
0 : 0
WIN
Status : WIN
Outcome : 🍊60,000
Bet #3774938 Placed:
Kick-Off
Competition
Match
Soccer Picks
Odds
Stake
Result
Status
Europe - UEFA Champions League
Porto vs Roma
In-Play Over / Under
Under 3.25
1-1 (51')
115
🍊50,000
2 : 1
Rejected ?
Status : DRAW
Outcome : 🍊50,000
Bet #3774937 Placed:
Kick-Off
Competition
Match
Soccer Picks
Odds
Stake
Result
Status
Europe - UEFA Champions League
Porto vs Roma
In-Play Over / Under
Under 4.5
1-1 (50')
-454
🍊50,000
2 : 1
Rejected ?
Status : DRAW
Outcome : 🍊50,000
Bet #3774932 Placed:
Kick-Off
Competition
Match
Soccer Picks
Odds
Stake
Result
Status
Europe - UEFA Champions League
PSG vs Manchester United
In-Play Over / Under
Under 4.25
1-2 (51')
137
🍊50,000
1 : 3
WIN HALF
Status : WIN
Outcome : 🍊84,250
Bet #3774931 Placed:
Kick-Off
Competition
Match
Soccer Picks
Odds
Stake
Result
Status
Europe - UEFA Champions League
PSG vs Manchester United
In-Play Over / Under
Under 4.25
1-2 (50')
150
🍊50,000
1 : 3
WIN HALF
Status : WIN
Outcome : 🍊87,500
Bet #3773020 Placed:
Kick-Off
Competition
Match
Soccer Picks
Odds
Stake
Result
Status
France - Ligue 1
Bordeaux vs Montpellier
In-Play Over / Under
Under 3.75
1-2 (76')
-192
🍊50,000
1 : 2
WIN
Status : WIN
Outcome : 🍊76,000
Bet #3773014 Placed:
Kick-Off
Competition
Match
Soccer Picks
Odds
Stake
Result
Status
France - Ligue 1
Bordeaux vs Montpellier
In-Play 1X2
Montpellier
1-2 (74')
-303
🍊50,000
1 : 2
WIN
Status : WIN
Outcome : 🍊66,500
Bet #3772544 Placed:
Kick-Off
Competition
Match
Soccer Picks
Odds
Stake
Result
Status
Asia - AFC Champions League
Persepolis vs Pakhtakor
In-Play Over/Under - 1st Half
Over 2.5
1-1 (33')
245
🍊50,000
1 : 1
LOSE
Status : LOSE
Outcome : 🍊0
Bet #3772543 Placed:
Kick-Off
Competition
Match
Soccer Picks
Odds
Stake
Result
Status
Asia - AFC Champions League
Persepolis vs Pakhtakor
In-Play Over/Under - 1st Half
Over 2.5
1-1 (33')
245
🍊50,000
1 : 1
LOSE
Status : LOSE
Outcome : 🍊0
Bet #3770051 Placed:
Kick-Off
Competition
Match
Soccer Picks
Odds
Stake
Result
Status
Germany - 3. Liga
Würzburger Kickers vs Unterhaching
1X2
Würzburger Kickers
-111
🍊10,000
0 : 1
LOSE
World - Club Friendlies
Start vs Jerv
1X2
Start
-151
1 : 0
WIN
Asia - AFC Champions League
Lokomotiv vs Al Wahda
1X2
Lokomotiv
-133
2 : 0
WIN
Cyprus - 1. Division
Enosis vs Doxa
1X2
Enosis
-105
1 : 0
WIN
Denmark - Superliga
Midtjylland vs Nordsjælland
1X2
Midtjylland
-222
3 : 3
LOSE
Sweden - Svenska Cupen
Hammarby vs Dalkurd
1X2
Hammarby
-250
3 : 1
WIN
Scotland - FA Cup
Partick Thistle vs Hearts
1X2
Hearts
-163
1 : 1
LOSE
Republic of Ireland - League Cup
Athlone Town vs Galway United
1X2
Galway United
100
1 : 1
LOSE
France - Ligue 2
Le Havre vs Metz
1X2
Metz
160
2 : 2
LOSE
Spain - La Liga
Leganés vs Levante
1X2
Leganés
-105
1 : 0
WIN
Portugal - Primeira Liga
Vitória Guimarães vs Marítimo
1X2
Vitória Guimarães
-138
1 : 0
WIN
Spain - Segunda División
Deportivo La Coruña vs Alcorcón
1X2
Deportivo La Coruña
-163
2 : 2
LOSE
Germany - 2. Bundesliga
Hamburger SV vs Greuther Fürth
1X2
Hamburger SV
-222
1 : 0
WIN
Czech Republic - FNL
Vítkovice vs Táborsko
1X2
Vítkovice
100
1 : 0
WIN
Status : LOSE
Outcome : 🍊0
Bet #3769815 Placed:
Kick-Off
Competition
Match
Soccer Picks
Odds
Stake
Result
Status
Argentina - Superliga
Racing Club vs Estudiantes
In-Play Over / Under
Under 2.5
1-0 (73')
-909
🍊50,000
1 : 0
WIN
Status : WIN
Outcome : 🍊55,500
Bet #3769813 Placed:
Kick-Off
Competition
Match
Soccer Picks
Odds
Stake
Result
Status
Uruguay - Primera División
Peñarol vs Juventud
In-Play Over / Under
Under 5.5
3-1 (77')
-909
🍊50,000
4 : 1
WIN
Status : WIN
Outcome : 🍊55,500
Bet #3769812 Placed:
Kick-Off
Competition
Match
Soccer Picks
Odds
Stake
Result
Status
Mexico - Liga MX
Lobos BUAP vs Pumas UNAM
In-Play Over / Under
Under 2.75
2-0 (90')
-625
🍊50,000
2 : 1
Rejected ?
Status : DRAW
Outcome : 🍊50,000
Bet #3769809 Placed:
Kick-Off
Competition
Match
Soccer Picks
Odds
Stake
Result
Status
Costa Rica - Primera División
Pérez Zeledón vs Cartaginés
In-Play 1X2
Draw
0-0 (90')
130
🍊50,000
0 : 0
WIN
Status : WIN
Outcome : 🍊115,000
Bet #3769806 Placed:
Kick-Off
Competition
Match
Soccer Picks
Odds
Stake
Result
Status
Costa Rica - Primera División
Pérez Zeledón vs Cartaginés
In-Play 1X2
Draw
0-0 (90')
150
🍊50,000
0 : 0
WIN
Status : WIN
Outcome : 🍊125,000
Bet #3769343 Placed:
Kick-Off
Competition
Match
Soccer Picks
Odds
Stake
Result
Status
Africa - CAF Confederation Cup
NA Hussein Dey vs Gor Mahia
In-Play Over / Under
Under 2.25
1-0 (54')
-192
🍊50,000
1 : 0
WIN
Status : WIN
Outcome : 🍊76,000
Bet #3769341 Placed:
Kick-Off
Competition
Match
Soccer Picks
Odds
Stake
Result
Status
Slovenia - 1. SNL
Gorica vs Triglav
In-Play 1X2
Triglav
1-2 (76')
-400
🍊50,000
1 : 2
WIN
Status : WIN
Outcome : 🍊62,500
Bet #3769324 Placed:
Kick-Off
Competition
Match
Soccer Picks
Odds
Stake
Result
Status
Italy - Serie A
Napoli vs Juventus
In-Play Over / Under
Under 2.5
0-1 (33')
110
🍊50,000
1 : 2
LOSE
Status : LOSE
Outcome : 🍊0
Bet #3769323 Placed:
Kick-Off
Competition
Match
Soccer Picks
Odds
Stake
Result
Status
Italy - Serie A
Napoli vs Juventus
In-Play 1X2
Juventus
0-1 (33')
-500
🍊50,000
1 : 2
WIN
Status : WIN
Outcome : 🍊60,000
Bet #3769310 Placed:
Kick-Off
Competition
Match
Soccer Picks
Odds
Stake
Result
Status
Israel - Ligat ha'Al
Hapoel Tel Aviv vs Maccabi Petah Tikva
In-Play Both Teams to Score
No
4-0 (74')
-454
🍊50,000
6 : 0
WIN
Status : WIN
Outcome : 🍊61,000
Bet #3769260 Placed:
Kick-Off
Competition
Match
Soccer Picks
Odds
Stake
Result
Status
Mexico - Liga MX
Toluca vs Veracruz
In-Play Over / Under
Under 3.75
2-1 (81')
-181
🍊50,000
3 : 1
LOSE HALF
Status : LOSE
Outcome : 🍊25,000
Bet #3769246 Placed:
Kick-Off
Competition
Match
Soccer Picks
Odds
Stake
Result
Status
Mexico - Liga MX
Toluca vs Veracruz
In-Play Over / Under
Under 3.5
2-1 (79')
107
🍊50,000
3 : 1
Rejected ?
Status : DRAW
Outcome : 🍊50,000
Bet #3769215 Placed:
Kick-Off
Competition
Match
Soccer Picks
Odds
Stake
Result
Status
Mexico - Liga MX
Toluca vs Veracruz
In-Play Over / Under
Under 3.25
1-1 (71')
-250
🍊50,000
3 : 1
Rejected ?
Status : DRAW
Outcome : 🍊50,000
Bet #3769207 Placed:
Kick-Off
Competition
Match
Soccer Picks
Odds
Stake
Result
Status
Romania - Liga I
CFR Cluj vs Sepsi
In-Play Over / Under
Under 1.75
1-0 (74')
-285
🍊50,000
1 : 0
WIN
Status : WIN
Outcome : 🍊67,500
Bet #3769185 Placed:
Kick-Off
Competition
Match
Soccer Picks
Odds
Stake
Result
Status
Italy - Serie A
Napoli vs Juventus
Double Chance
X2
-181
🍊50,000
1 : 2
WIN
Status : WIN
Outcome : 🍊77,500
Bet #3769162 Placed:
Kick-Off
Competition
Match
Soccer Picks
Odds
Stake
Result
Status
Portugal - Primeira Liga
Sporting CP vs Portimonense
Correct Score
2 - 1
700
🍊20,000
3 : 1
LOSE
Status : LOSE
Outcome : 🍊0
Bet #3769163 Placed:
Kick-Off
Competition
Match
Soccer Picks
Odds
Stake
Result
Status
Portugal - Primeira Liga
Sporting CP vs Portimonense
Correct Score
2 - 0
550
🍊20,000
3 : 1
LOSE
Status : LOSE
Outcome : 🍊0
Bet #3769165 Placed:
Kick-Off
Competition
Match
Soccer Picks
Odds
Stake
Result
Status
Portugal - Primeira Liga
Sporting CP vs Portimonense
Correct Score
3 - 1
1000
🍊20,000
3 : 1
WIN
Status : WIN
Outcome : 🍊220,000
Bet #3769164 Placed:
Kick-Off
Competition
Match
Soccer Picks
Odds
Stake
Result
Status
Portugal - Primeira Liga
Sporting CP vs Portimonense
Correct Score
3 - 0
750
🍊20,000
3 : 1
LOSE
Status : LOSE
Outcome : 🍊0
Bet #3769122 Placed:
Kick-Off
Competition
Match
Soccer Picks
Odds
Stake
Result
Status
Italy - Serie C
Casertana vs Juve Stabia
In-Play Last Team to Score
No Goal
0-0 (86')
-555
🍊50,000
0 : 0
WIN
Status : WIN
Outcome : 🍊59,000