Soccer Tipster Profile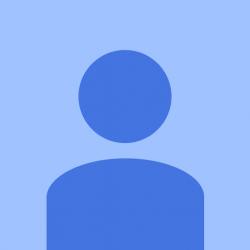 Country

UGANDA

Total Balance
🍊1,000,000.00

Winning Streak
2

Losing Streak
3

Expertise
1X2
JMugys participated in the following rounds of Tipsters Competition:
Feedback for Soccer Tipster JMugys
Latest Messages for JMugys:
soccerpunter

JMugys

Thanks Soccerpunter for this rare opportunity. Am looking forward to publishing the best of accumulators here.
This discussion is part of the Soccer Forum.
Write a comment:
Character Count:
0
Write a detailed comment of at least 350 characters to earn a reward point.
✓
Charting of Tipster Profit Per Round
JMugys's Rankings in Tipsters Competition Show-Hide
| # | Football Tipster | Win | Lose | Draw | Win % | Profit % | Pending | Outstanding | Total Balance |
| --- | --- | --- | --- | --- | --- | --- | --- | --- | --- |
| 1 | Oliver58 | 105 | 177 | 29 | 37.23 | 335.00% | 🍊0 | 🍊4,350,000 | 🍊4,350,000 |
| 2 | kostas128 | 151 | 150 | 3 | 50.17 | 183.99% | 🍊300,000 | 🍊2,539,857 | 🍊2,839,857 |
| 3 | MEMI | 84 | 77 | 13 | 52.17 | 174.14% | 🍊0 | 🍊2,741,374 | 🍊2,741,374 |
| 4 | Colette | 2 | 48 | 0 | 4.00 | 158.00% | 🍊0 | 🍊2,580,000 | 🍊2,580,000 |
| 5 | sch2000 | 41 | 49 | 4 | 45.56 | 121.79% | 🍊0 | 🍊2,217,862 | 🍊2,217,862 |