Soccer Tipster Profile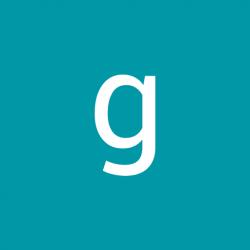 Country

SINGAPORE

Total Balance
🍊1,000,000.00

Winning Streak
4

Losing Streak
20

Expertise
In-Play Asian Handicap
Ghostilla participated in the following rounds of Tipsters Competition:
Feedback for Soccer Tipster Ghostilla
Latest Messages for Ghostilla:
Brandonian

blessing1

nice to meet you.


olando1

congratulations man, its been wonderful strolling through this platform and found you worthy of emulations. what shall I say than bravo........... keep the fire burning........ good work.
art1_

great
Divinelove69

hi
samuel24

greet

BETRING74SL

?????? ???? )))
donpaul7

Hi man you are absolutely onpoint. Keep up the good work.
soccerpunter

Hi Ghostilla. This has been a good year for you.
This discussion is part of the Soccer Forum.
Write a comment:
Character Count:
0
Write a detailed comment of at least 350 characters to earn a reward point.
✓
Charting of Tipster Profit Per Round
Ghostilla's Rankings in Tipsters Competition Show-Hide
| # | Football Tipster | Win | Lose | Draw | Win % | Profit % | Pending | Outstanding | Total Balance |
| --- | --- | --- | --- | --- | --- | --- | --- | --- | --- |
| 1 | yenzam77 | 56 | 99 | 13 | 36.13 | 303.01% | 🍊0 | 🍊4,030,120 | 🍊4,030,120 |
| 2 | johnny67 | 248 | 240 | 55 | 50.82 | 222.89% | 🍊60,000 | 🍊3,168,878 | 🍊3,228,878 |
| 3 | Erwaku | 80 | 172 | 8 | 31.75 | 217.86% | 🍊110,000 | 🍊3,068,625 | 🍊3,178,625 |
| 4 | Peter121 | 168 | 69 | 7 | 70.89 | 200.34% | 🍊0 | 🍊3,003,400 | 🍊3,003,400 |
| 5 | haim1310 | 78 | 103 | 12 | 43.09 | 189.72% | 🍊60,000 | 🍊2,837,242 | 🍊2,897,242 |