Soccer Tipster Profile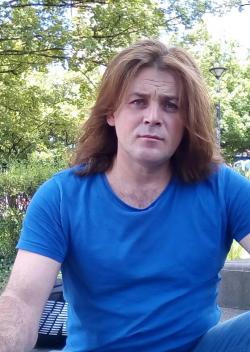 Country

ROMANIA

Total Balance
🍊2,196,554.34

Winning Streak
8

Losing Streak
13

Worst


Expertise
In-Play 1X2
Cosminursu150 participated in the following rounds of Tipsters Competition:
Biography
"In Europa , totul este diferit : mananci fotbal , respiri fotbal , bei fotbal.Totul este despre fotbal."
Thomas Dooley
Feedback for Soccer Tipster Cosminursu150
Latest Messages for Cosminursu150:
saleandro

Codedelaw91

Hey guys, how do I get to see today's tips. Finding it hard to navigate. I'm new on here. Thanks
Njogas

Good work
HarryPoker

Cosmin locuiesti in belgia?
cosminursu150

da muncesc aici in belgia
puzo2020

nice prediction , you are good , keep it up
sundekorr1

salut............felicitari,te tii tare acolo sus.........pacat ca nu te lasa sa comunici acest site sa schimbam o vorba


sundekorr1

Vreau sa te intreb,daca 3 luni la rand termini cu profit de 300la suta ce se intampl dupa parerea ta?????????
yhermie

Nice try
sundekorr1

te-am gasit acolo dar nu folosesc asa ceva...........incerc sa-ti spun un cuvint din doua bucati..........prima e moneda uniunii iar restul traducerea motamo in engleza, pietrele....ca formatia aia cu MIck Jagger
sundekorr1

daca ai descifrat cuvantul putem vb
kajewole

Nice one Bro.
attack123

Hey guys, how do I get to see today's tips. Finding it hard to navigate. I'm new on here. Thanks. i really want to see your predictions where should i go

sundekorr1

am postat pronosticul de sambata,Chiajna-Heerenveen-Roma

brucemusinguzi56

Click the Follow button at the top of this page and you will receive an email whenever the soccer tipster submits a prediction. Do not post your personal contacts such as email address or phone number. Inappropriate comments will be deleted. Offenders may be banned from the website.tips for today
This discussion is part of the Soccer Forum. Read all 25 comments in the thread Tipster cosminursu150.
Write a comment:
Character Count:
0
Write a detailed comment of at least 150 characters to earn a reward point.
✓
Charting of Tipster Profit Per Round
Evolution of Tipster's Balance in Round #114
Cosminursu150's Rankings in Tipsters Competition Show-Hide
| # | Football Tipster | Win | Lose | Draw | Win % | Profit % | Pending | Outstanding | Total Balance |
| --- | --- | --- | --- | --- | --- | --- | --- | --- | --- |
| 1 | pradissen | 14 | 22 | 6 | 38.89 | 220.01% | 🍊50,000 | 🍊3,150,071 | 🍊3,200,071 |
| 2 | Verton18 | 28 | 64 | 7 | 30.43 | 146.55% | 🍊0 | 🍊2,465,500 | 🍊2,465,500 |
| 3 | ogaoba2 | 6 | 6 | 1 | 50.00 | 146.33% | 🍊105,000 | 🍊2,358,300 | 🍊2,463,300 |
| 4 | cosminursu150 | 111 | 100 | 18 | 52.61 | 119.66% | 🍊100,000 | 🍊2,096,554 | 🍊2,196,554 |
| 5 | ledisina | 6 | 6 | 0 | 50.00 | 109.57% | 🍊50,000 | 🍊2,045,660 | 🍊2,095,660 |
Cosminursu150's biggest wins in round 114Show-Hide
Bet #3034865 Placed:
Kick-Off
Competition
Match
Soccer Picks
Odds
Stake
Result
Status
Bulgaria - First League
Etar vs Slavia Sofia
Double Chance
1X
-188
🍊50,000
2 : 1
WIN
Spain - La Liga
Leganés vs Villarreal
Double Chance
1X
-227
3 : 1
WIN
Russia - Premier League
Ufa vs Amkar Perm'
Double Chance
1X
-344
3 : 0
WIN
England - FA Cup
Coventry City vs Boreham Wood
1X2
Coventry City
-156
3 : 0
WIN
Scotland - Premiership
Aberdeen vs Rangers
Double Chance
X2
-227
1 : 2
WIN
Bulgaria - First League
Beroe vs Septemvri Sofia
1X2
Beroe
-200
5 : 1
WIN
England - Premier League
AFC Bournemouth vs Southampton
Double Chance
1X
-175
1 : 1
WIN
France - Ligue 1
Saint-Étienne vs Nantes
Double Chance
1X
-344
1 : 1
WIN
Status : WIN
Outcome : 🍊1,019,531
Bet #3045562 Placed:
Kick-Off
Competition
Match
Soccer Picks
Odds
Stake
Result
Status
Europe - UEFA Europa League
Slavia Praha vs Astana
In-Play Over / Under
Under 2
0-0 (27')
135
🍊50,000
0 : 1
WIN
Europe - UEFA Europa League
Young Boys vs Skënderbeu Korçë
In-Play Over/Under - 1st Half
Under 0.5
0-0 (27')
-133
2 : 1
WIN
Europe - UEFA Europa League
København vs Sheriff
In-Play Half Time / Full Time
Draw - Home
0-0 (27')
187
2 : 0
WIN
Status : WIN
Outcome : 🍊590,144
Bet #3033877 Placed:
Kick-Off
Competition
Match
Soccer Picks
Odds
Stake
Result
Status
Italy - Serie A
Torino vs Atalanta
In-Play 1X2
Draw
1-1 (63')
100
🍊50,000
1 : 1
WIN
Belgium - First Division B
Cercle Brugge vs Union Saint-Gilloise
In-Play 1X2
Draw
2-2 (84')
350
2 : 2
WIN
Status : WIN
Outcome : 🍊450,000
Bet #3050219 Placed:
Kick-Off
Competition
Match
Soccer Picks
Odds
Stake
Result
Status
Hungary - NB I
Vasas vs Ferencváros
1X2
Ferencváros
-175
🍊50,000
0 : 2
WIN
Spain - La Liga
Valencia vs Celta de Vigo
1X2
Valencia
-133
2 : 1
WIN
Germany - Bundesliga
Borussia Dortmund vs Werder Bremen
In-Play Over / Under
Under 3.75
1-2 (84')
-238
1 : 2
WIN
England - Championship
Aston Villa vs Millwall
In-Play 1X2
Draw
0-0 (55')
120
0 : 0
WIN
Status : WIN
Outcome : 🍊429,160
Bet #3046310 Placed:
Kick-Off
Competition
Match
Soccer Picks
Odds
Stake
Result
Status
Bolivia - LFPB
Bolívar vs The Strongest
In-Play Half Time / Full Time
Draw - Draw
0-0 (11')
450
🍊50,000
0 : 0
WIN
Status : WIN
Outcome : 🍊275,000
Bet #3045487 Placed:
Kick-Off
Competition
Match
Soccer Picks
Odds
Stake
Result
Status
Europe - UEFA Europa League
İstanbul Başakşehir vs Sporting Braga
In-Play Over / Under
Under 3.5
0-0 (5')
-277
🍊50,000
2 : 1
WIN
Europe - UEFA Europa League
Zlín vs Lokomotiv Moskva
In-Play Over / Under
Under 3.5
0-0 (4')
-454
0 : 2
WIN
Europe - UEFA Europa League
Young Boys vs Skënderbeu Korçë
In-Play Over / Under
Under 3.5
0-0 (4')
-200
2 : 1
WIN
Europe - UEFA Europa League
Slavia Praha vs Astana
In-Play Over / Under
Under 3.5
0-0 (4')
-256
0 : 1
WIN
Europe - UEFA Europa League
København vs Sheriff
In-Play Over / Under
Over 2
0-0 (4')
-142
2 : 0
DRAW
Europe - UEFA Europa League
Dynamo Kyiv vs Partizan
In-Play 1X2
Dynamo Kyiv
0-0 (4')
-151
4 : 1
Rejected ?
Europe - UEFA Europa League
Atalanta vs Olympique Lyonnais
In-Play Over / Under
Under 3.5
0-0 (4')
-200
1 : 0
WIN
Status : WIN
Outcome : 🍊259,457
Bet #3053056 Placed:
Kick-Off
Competition
Match
Soccer Picks
Odds
Stake
Result
Status
England - Premier League
Liverpool vs Everton
In-Play 1X2
Draw
1-1 (86')
-256
🍊50,000
1 : 1
WIN
Romania - Liga I
Gaz Metan Mediaş vs CS U Craiova
In-Play 1X2
Draw
0-0 (HT)
137
0 : 0
WIN
Germany - Bundesliga
Hannover 96 vs Hoffenheim
In-Play 1X2
Hannover 96
1-0 (69')
-227
2 : 0
WIN
Status : WIN
Outcome : 🍊237,190
Bet #3048000 Placed:
Kick-Off
Competition
Match
Soccer Picks
Odds
Stake
Result
Status
Romania - Liga I
Juventus Bucureşti vs Astra
In-Play Half Time / Full Time
Draw - Away
0-0 (4')
275
🍊50,000
0 : 1
WIN
Status : WIN
Outcome : 🍊187,500
Bet #3036563 Placed:
Kick-Off
Competition
Match
Soccer Picks
Odds
Stake
Result
Status
England - Premier League
Manchester City vs West Ham United
In-Play 1X2
Draw
1-1 (84')
100
🍊50,000
2 : 1
Rejected ?
Croatia - 1. HNL
Dinamo Zagreb vs Inter Zaprešić
In-Play 1X2
Dinamo Zagreb
0-0 (43')
-400
1 : 0
WIN
Italy - Serie A
Sampdoria vs Lazio
Over/Under - 1st Half
Under 1.5
-175
1 : 2
WIN
Portugal - Primeira Liga
Sporting Braga vs Paços de Ferreira
1X2
Sporting Braga
-227
3 : 0
WIN
Israel - Ligat ha'Al
Hapoel Be'er Sheva vs Ironi Kiryat Shmona
1X2
Hapoel Be'er Sheva
-333
3 : 1
WIN
Status : WIN
Outcome : 🍊183,690
Bet #3050660 Placed:
Kick-Off
Competition
Match
Soccer Picks
Odds
Stake
Result
Status
Spain - Segunda División
Alcorcón vs Huesca
In-Play Double Chance
X2
1-1 (67')
-454
🍊50,000
1 : 1
WIN
Switzerland - Super League
Basel vs St. Gallen
In-Play 1X2
Basel
0-0 (21')
-454
3 : 0
WIN
France - Ligue 1
Metz vs Rennes
Double Chance
X2
-357
1 : 1
WIN
England - Premier League
Newcastle United vs Leicester City
In-Play Double Chance
X2
1-1 (HT)
-303
2 : 3
WIN
Belgium - First Division A
Antwerp vs Royal Excel Mouscron
Asian Handicap
Antwerp -0.25
-227
1 : 0
WIN
Status : WIN
Outcome : 🍊182,437
Bet #3033958 Placed:
Kick-Off
Competition
Match
Soccer Picks
Odds
Stake
Result
Status
Paraguay - Division Profesional
Olimpia vs Libertad
In-Play Over / Under
Under 2
1-0 (HT)
245
🍊50,000
1 : 0
WIN
Status : WIN
Outcome : 🍊172,500
Bet #3043144 Placed:
Kick-Off
Competition
Match
Soccer Picks
Odds
Stake
Result
Status
Europe - UEFA Champions League
RB Leipzig vs Beşiktaş
Double Chance
X2
239
🍊50,000
1 : 2
WIN
Status : WIN
Outcome : 🍊169,500
Bet #3034609 Placed:
Kick-Off
Competition
Match
Soccer Picks
Odds
Stake
Result
Status
Australia - A-League
Central Coast Mariners vs Perth Glory
In-Play Half Time / Full Time
Draw - Home
0-0 (25')
220
🍊50,000
1 : 0
WIN
Status : WIN
Outcome : 🍊160,000
Bet #3050086 Placed:
Kick-Off
Competition
Match
Soccer Picks
Odds
Stake
Result
Status
Germany - Bundesliga
Borussia Dortmund vs Werder Bremen
In-Play Double Chance
X2
0-1 (39')
-227
🍊45,000
1 : 2
WIN
Italy - Serie B
Venezia vs Pro Vercelli
In-Play 1X2
Draw
1-1 (52')
137
1 : 1
WIN
Status : WIN
Outcome : 🍊153,576
Bet #3058500 Placed:
Kick-Off
Competition
Match
Soccer Picks
Odds
Stake
Result
Status
Germany - Bundesliga
Schalke 04 vs Augsburg
Asian Handicap
Schalke 04 +0.25
-333
🍊50,000
3 : 2
WIN
Italy - Coppa Italia
Fiorentina vs Sampdoria
Asian Handicap
Fiorentina +0.25
-333
3 : 2
WIN
Germany - Bundesliga
Hoffenheim vs Stuttgart
Asian Handicap
Hoffenheim +0.25
-270
1 : 0
WIN
Germany - Bundesliga
Hertha BSC vs Hannover 96
Asian Handicap
Hertha BSC +0.25
-333
3 : 1
WIN
Scotland - Premiership
Hibernian vs Rangers
Asian Handicap
Rangers +0.25
-175
1 : 2
WIN
Netherlands - Eredivisie
Groningen vs PSV
Asian Handicap
PSV -0.25
-333
3 : 3
LOSE HALF
Turkey - Cup
Alanyaspor vs Giresunspor
Asian Handicap
Alanyaspor +0.25
-270
2 : 2
WIN HALF
Status : WIN
Outcome : 🍊139,994
Cosminursu150's Bet Statement (Up to Last 100 Predictions)Show-Hide
Bet #3061119 Placed:
Kick-Off
Competition
Match
Soccer Picks
Odds
Stake
Result
Status
Netherlands - Eredivisie
Ajax vs Excelsior
In-Play Over / Under
Over 2.5
1-1 (45+2')
-1428
🍊50,000
3 : 1
WIN
Status : WIN
Outcome : 🍊53,500
Bet #3061117 Placed:
Kick-Off
Competition
Match
Soccer Picks
Odds
Stake
Result
Status
Netherlands - Eredivisie
Ajax vs Excelsior
In-Play 1X2
Ajax
1-1 (45+2')
-454
🍊50,000
3 : 1
WIN
Status : WIN
Outcome : 🍊61,000
Bet #3059666 Placed:
Kick-Off
Competition
Match
Soccer Picks
Odds
Stake
Result
Status
France - Coupe de la Ligue
Lille vs Nice
In-Play 1X2
Draw
1-1 (71')
-151
🍊50,000
1 : 1
WIN
Status : WIN
Outcome : 🍊83,000
Bet #3059667 Placed:
Kick-Off
Competition
Match
Soccer Picks
Odds
Stake
Result
Status
England - Premier League
West Ham United vs Arsenal
In-Play 1X2
Draw
0-0 (76')
-125
🍊50,000
0 : 0
WIN
Status : WIN
Outcome : 🍊90,000
Bet #3059270 Placed:
Kick-Off
Competition
Match
Soccer Picks
Odds
Stake
Result
Status
Scotland - Premiership
Hibernian vs Rangers
1X2
Rangers
162
🍊50,000
1 : 2
WIN
France - Coupe de la Ligue
Lille vs Nice
1X2
Nice
179
1 : 1
LOSE
Germany - Bundesliga
Hertha BSC vs Hannover 96
1X2
Hertha BSC
-111
3 : 1
WIN
Status : LOSE
Outcome : 🍊0
Bet #3058500 Placed:
Kick-Off
Competition
Match
Soccer Picks
Odds
Stake
Result
Status
Germany - Bundesliga
Schalke 04 vs Augsburg
Asian Handicap
Schalke 04 +0.25
-333
🍊50,000
3 : 2
WIN
Italy - Coppa Italia
Fiorentina vs Sampdoria
Asian Handicap
Fiorentina +0.25
-333
3 : 2
WIN
Germany - Bundesliga
Hoffenheim vs Stuttgart
Asian Handicap
Hoffenheim +0.25
-270
1 : 0
WIN
Germany - Bundesliga
Hertha BSC vs Hannover 96
Asian Handicap
Hertha BSC +0.25
-333
3 : 1
WIN
Scotland - Premiership
Hibernian vs Rangers
Asian Handicap
Rangers +0.25
-175
1 : 2
WIN
Netherlands - Eredivisie
Groningen vs PSV
Asian Handicap
PSV -0.25
-333
3 : 3
LOSE HALF
Turkey - Cup
Alanyaspor vs Giresunspor
Asian Handicap
Alanyaspor +0.25
-270
2 : 2
WIN HALF
Status : WIN
Outcome : 🍊139,994
Bet #3058296 Placed:
Kick-Off
Competition
Match
Soccer Picks
Odds
Stake
Result
Status
Egypt - Premier League
Al Masry vs El Daklyeh
1X2
Al Masry
-166
🍊50,000
1 : 1
LOSE
Netherlands - Eredivisie
Groningen vs PSV
1X2
PSV
-227
3 : 3
LOSE
England - Premier League
Manchester United vs AFC Bournemouth
1X2
Manchester United
-400
1 : 0
WIN
Status : LOSE
Outcome : 🍊0
Bet #3057513 Placed:
Kick-Off
Competition
Match
Soccer Picks
Odds
Stake
Result
Status
Italy - Coppa Italia
Internazionale vs Pordenone
In-Play 1X2
Draw
0-0 (89')
-625
🍊50,000
0 : 0
WIN
Status : WIN
Outcome : 🍊58,000
Bet #3057510 Placed:
Kick-Off
Competition
Match
Soccer Picks
Odds
Stake
Result
Status
England - Premier League
Crystal Palace vs Watford
In-Play 1X2
Draw
0-1 (90')
-833
🍊50,000
2 : 1
Rejected ?
Status : DRAW
Outcome : 🍊50,000
Bet #3057497 Placed:
Kick-Off
Competition
Match
Soccer Picks
Odds
Stake
Result
Status
France - Coupe de la Ligue
Angers SCO vs Metz
In-Play 1X2
Angers SCO
1-0 (79')
-833
🍊50,000
1 : 0
WIN
Status : WIN
Outcome : 🍊56,000
Bet #3057496 Placed:
Kick-Off
Competition
Match
Soccer Picks
Odds
Stake
Result
Status
France - Coupe de la Ligue
Monaco vs Caen
In-Play 1X2
Monaco
1-0 (81')
-1428
🍊50,000
2 : 0
WIN
Status : WIN
Outcome : 🍊53,500
Bet #3057432 Placed:
Kick-Off
Competition
Match
Soccer Picks
Odds
Stake
Result
Status
Germany - Bundesliga
Hamburger SV vs Eintracht Frankfurt
In-Play 1X2
Eintracht Frankfurt
1-2 (76')
-303
🍊50,000
1 : 2
WIN
Germany - Bundesliga
Freiburg vs Borussia M'gladbach
In-Play 1X2
Freiburg
1-0 (69')
-400
1 : 0
WIN
Poland - Ekstraklasa
Arka Gdynia vs Górnik Zabrze
In-Play 1X2
Draw
0-0 (78')
-256
1 : 0
LOSE
England - Premier League
Burnley vs Stoke City
In-Play 1X2
Draw
0-0 (65')
-163
1 : 0
LOSE
Status : LOSE
Outcome : 🍊0
Bet #3057428 Placed:
Kick-Off
Competition
Match
Soccer Picks
Odds
Stake
Result
Status
Belgium - Cup
KV Oostende vs Standard Liège
In-Play 1X2
Standard Liège
1-2 (63')
-277
🍊50,000
2 : 3
WIN
England - Premier League
Burnley vs Stoke City
In-Play Asian Handicap
Burnley +0.25
0-0 (65')
-270
1 : 0
WIN
Poland - Ekstraklasa
Nieciecza vs Śląsk Wrocław
In-Play Asian Handicap
Nieciecza +0.25
2-1 (78')
-333
2 : 1
WIN HALF
Status : WIN
Outcome : 🍊107,134
Bet #3057398 Placed:
Kick-Off
Competition
Match
Soccer Picks
Odds
Stake
Result
Status
Netherlands - Eerste Divisie
Go Ahead Eagles vs PSV II
In-Play 1X2
Draw
1-1 (89')
-526
🍊50,000
1 : 1
WIN
Status : WIN
Outcome : 🍊59,500
Bet #3057395 Placed:
Kick-Off
Competition
Match
Soccer Picks
Odds
Stake
Result
Status
Scotland - Premiership
Hearts vs Dundee
In-Play 1X2
Hearts
1-0 (HT)
-333
🍊50,000
2 : 0
WIN
Italy - Coppa Italia
Internazionale vs Pordenone
In-Play 1X2
Internazionale
0-0 (43')
-227
0 : 0
LOSE
Status : LOSE
Outcome : 🍊0
Bet #3054965 Placed:
Kick-Off
Competition
Match
Soccer Picks
Odds
Stake
Result
Status
Romania - Liga I
Sepsi vs CSM Iaşi
In-Play 1X2
Draw
1-1 (55')
-111
🍊50,000
2 : 1
LOSE
Cyprus - 1. Division
Omonia Nicosia vs Apollon
In-Play 1X2
Draw
0-0 (40')
187
0 : 1
LOSE
Status : LOSE
Outcome : 🍊0
Bet #3054940 Placed:
Kick-Off
Competition
Match
Soccer Picks
Odds
Stake
Result
Status
Germany - 2. Bundesliga
Fortuna Düsseldorf vs Nürnberg
Over / Under
Over 2.5
-142
🍊50,000
0 : 2
LOSE
France - Ligue 2
Nîmes vs Clermont
Over / Under
Over 2.5
-138
3 : 1
WIN
Spain - La Liga
Espanyol vs Girona
Asian Handicap
Espanyol -0.25
-156
0 : 1
LOSE
Status : LOSE
Outcome : 🍊0
Bet #3054599 Placed:
Kick-Off
Competition
Match
Soccer Picks
Odds
Stake
Result
Status
Turkey - 1. Lig
Eskişehirspor vs Gaziantepspor
1X2
Eskişehirspor
-454
🍊50,000
7 : 0
WIN
Denmark - Superliga
Randers vs Midtjylland
Asian Handicap
Midtjylland +0.25
-333
0 : 4
WIN
Italy - Serie A
Lazio vs Torino
Asian Handicap
Lazio -0.25
-270
1 : 3
LOSE
Russia - Premier League
Tosno vs Lokomotiv Moskva
Asian Handicap
Lokomotiv Moskva +0.5
-476
1 : 3
WIN
Russia - Premier League
Akhmat Grozny vs Zenit
Asian Handicap
Zenit +0.25
-370
0 : 0
WIN HALF
Portugal - Primeira Liga
Vitória Guimarães vs Feirense
Asian Handicap
Vitória Guimarães -0.25
-270
1 : 0
WIN
Status : LOSE
Outcome : 🍊0
Bet #3054515 Placed:
Kick-Off
Competition
Match
Soccer Picks
Odds
Stake
Result
Status
Azerbaijan - Cup
Qarabağ vs Sumqayıt
1X2
Qarabağ
-400
🍊50,000
2 : 1
WIN
Status : WIN
Outcome : 🍊62,500
Bet #3054516 Placed:
Kick-Off
Competition
Match
Soccer Picks
Odds
Stake
Result
Status
Cyprus - 1. Division
Omonia Nicosia vs Apollon
Double Chance
1X
-125
🍊50,000
0 : 1
LOSE
Status : LOSE
Outcome : 🍊0
Bet #3054513 Placed:
Kick-Off
Competition
Match
Soccer Picks
Odds
Stake
Result
Status
Azerbaijan - Cup
Qabala vs Səbail
1X2
Qabala
-256
🍊50,000
1 : 0
WIN
Status : WIN
Outcome : 🍊69,500
Bet #3054514 Placed:
Kick-Off
Competition
Match
Soccer Picks
Odds
Stake
Result
Status
Iran - Persian Gulf Pro League
Persepolis vs Sanat Naft
1X2
Persepolis
-227
🍊50,000
2 : 0
WIN
Status : WIN
Outcome : 🍊72,000
Bet #3054517 Placed:
Kick-Off
Competition
Match
Soccer Picks
Odds
Stake
Result
Status
Romania - Liga I
Dinamo Bucureşti vs Voluntari
Asian Handicap
Dinamo Bucureşti -0.25
-256
🍊50,000
2 : 0
WIN
Status : WIN
Outcome : 🍊69,500
Bet #3053807 Placed:
Kick-Off
Competition
Match
Soccer Picks
Odds
Stake
Result
Status
Italy - Serie A
Milan vs Bologna
In-Play 1X2
Milan
1-1 (71')
137
🍊50,000
2 : 1
WIN
Status : WIN
Outcome : 🍊118,500
Bet #3053808 Placed:
Kick-Off
Competition
Match
Soccer Picks
Odds
Stake
Result
Status
Costa Rica - Primera División
Pérez Zeledón vs Deportivo Saprissa
1X2
Draw
220
🍊50,000
3 : 2
LOSE
Status : LOSE
Outcome : 🍊0
Bet #3053806 Placed:
Kick-Off
Competition
Match
Soccer Picks
Odds
Stake
Result
Status
Italy - Serie A
Milan vs Bologna
In-Play 1X2
Draw
1-1 (70')
100
🍊50,000
2 : 1
LOSE
Spain - La Liga
Villarreal vs Barcelona
In-Play 1X2
Draw
0-0 (72')
150
0 : 2
Rejected ?
Costa Rica - Primera División
Pérez Zeledón vs Deportivo Saprissa
1X2
Deportivo Saprissa
129
3 : 2
LOSE
Status : LOSE
Outcome : 🍊0
Bet #3053738 Placed:
Kick-Off
Competition
Match
Soccer Picks
Odds
Stake
Result
Status
Bolivia - LFPB
Wilstermann vs Blooming
In-Play 1X2
Draw
0-0 (65')
125
🍊50,000
0 : 0
WIN
Status : WIN
Outcome : 🍊112,500
Bet #3053689 Placed:
Kick-Off
Competition
Match
Soccer Picks
Odds
Stake
Result
Status
Belgium - First Division A
Sint-Truiden vs Zulte-Waregem
In-Play 1X2
Zulte-Waregem
0-1 (HT)
-526
🍊50,000
1 : 1
Rejected ?
Status : DRAW
Outcome : 🍊50,000
Bet #3053572 Placed:
Kick-Off
Competition
Match
Soccer Picks
Odds
Stake
Result
Status
Portugal - Primeira Liga
Belenenses vs Paços de Ferreira
In-Play 1X2
Draw
0-1 (HT)
239
🍊50,000
1 : 1
WIN
Romania - Liga I
Botoşani vs FCSB
In-Play 1X2
FCSB
0-1 (HT)
-454
0 : 3
WIN
France - Ligue 1
Olympique Marseille vs Saint-Étienne
1X2
Olympique Marseille
-256
3 : 0
WIN
Bolivia - LFPB
Wilstermann vs Blooming
In-Play 1X2
Wilstermann
0-0 (3')
-188
0 : 0
LOSE
Bolivia - LFPB
The Strongest vs Real Potosí
In-Play 1X2
The Strongest
0-0 (2')
-400
6 : 0
WIN
Belgium - First Division A
Sint-Truiden vs Zulte-Waregem
In-Play Double Chance
1X
0-0 (3')
-357
1 : 1
WIN
Status : LOSE
Outcome : 🍊0
Bet #3053438 Placed:
Kick-Off
Competition
Match
Soccer Picks
Odds
Stake
Result
Status
Spain - La Liga
Villarreal vs Barcelona
1X2
Barcelona
-200
🍊50,000
0 : 2
WIN
Bolivia - LFPB
The Strongest vs Real Potosí
1X2
The Strongest
-454
6 : 0
WIN
Portugal - Primeira Liga
Belenenses vs Paços de Ferreira
In-Play 1X2
Belenenses
0-0 (6')
120
1 : 1
LOSE
Portugal - Primeira Liga
Vitória Setúbal vs Porto
Over/Under - 1st Half
Over 0.5
-303
0 : 5
WIN
Belgium - First Division A
Sint-Truiden vs Zulte-Waregem
Double Chance
1X
-333
1 : 1
WIN
Romania - Liga I
Botoşani vs FCSB
In-Play 1X2
FCSB
0-0 (2')
-151
0 : 3
Rejected ?
Status : LOSE
Outcome : 🍊0
Bet #3053392 Placed:
Kick-Off
Competition
Match
Soccer Picks
Odds
Stake
Result
Status
Spain - La Liga
Levante vs Athletic Club
In-Play 1X2
Athletic Club
0-1 (18')
-303
🍊50,000
1 : 2
WIN
Status : WIN
Outcome : 🍊66,500
Bet #3053393 Placed:
Kick-Off
Competition
Match
Soccer Picks
Odds
Stake
Result
Status
Germany - Bundesliga
Augsburg vs Hertha BSC
In-Play Over / Under
Under 1.75
0-0 (HT)
-227
🍊50,000
1 : 1
LOSE HALF
Status : LOSE
Outcome : 🍊25,000
Bet #3053394 Placed:
Kick-Off
Competition
Match
Soccer Picks
Odds
Stake
Result
Status
England - Premier League
Manchester United vs Manchester City
In-Play 1X2
Manchester City
1-2 (57')
-333
🍊50,000
1 : 2
WIN
Status : WIN
Outcome : 🍊65,000
Bet #3053395 Placed:
Kick-Off
Competition
Match
Soccer Picks
Odds
Stake
Result
Status
Ukraine - Premier League
Zorya vs Shakhtar Donetsk
In-Play 1X2
Shakhtar Donetsk
0-0 (16')
-200
🍊50,000
2 : 1
LOSE
Status : LOSE
Outcome : 🍊0
Bet #3053301 Placed:
Kick-Off
Competition
Match
Soccer Picks
Odds
Stake
Result
Status
Chile - Primera División
Antofagasta vs Universidad Católica
In-Play Double Chance
X2
2-2 (86')
-303
🍊50,000
2 : 4
WIN
Status : WIN
Outcome : 🍊66,500
Bet #3053300 Placed:
Kick-Off
Competition
Match
Soccer Picks
Odds
Stake
Result
Status
Chile - Primera División
Antofagasta vs Universidad Católica
In-Play Double Chance
1X
2-2 (86')
-625
🍊50,000
2 : 4
LOSE
Status : LOSE
Outcome : 🍊0
Bet #3053263 Placed:
Kick-Off
Competition
Match
Soccer Picks
Odds
Stake
Result
Status
Portugal - Primeira Liga
Portimonense vs Chaves
In-Play Double Chance
1X
0-0 (48')
-526
🍊50,000
0 : 1
LOSE
Status : LOSE
Outcome : 🍊0
Bet #3053080 Placed:
Kick-Off
Competition
Match
Soccer Picks
Odds
Stake
Result
Status
Netherlands - Eredivisie
Ajax vs PSV
In-Play 1X2
Ajax
0-0 (8')
-138
🍊50,000
3 : 0
WIN
Belgium - First Division A
Anderlecht vs Sporting Charleroi
1X2
Anderlecht
-175
1 : 3
LOSE
Spain - Segunda División
Lugo vs Cultural Leonesa
In-Play 1X2
Lugo
1-0 (52')
-400
3 : 1
Rejected ?
Romania - Liga I
Gaz Metan Mediaş vs CS U Craiova
In-Play Double Chance
12
0-0 (49')
-175
0 : 0
LOSE
Status : LOSE
Outcome : 🍊0
Bet #3053056 Placed:
Kick-Off
Competition
Match
Soccer Picks
Odds
Stake
Result
Status
England - Premier League
Liverpool vs Everton
In-Play 1X2
Draw
1-1 (86')
-256
🍊50,000
1 : 1
WIN
Romania - Liga I
Gaz Metan Mediaş vs CS U Craiova
In-Play 1X2
Draw
0-0 (HT)
137
0 : 0
WIN
Germany - Bundesliga
Hannover 96 vs Hoffenheim
In-Play 1X2
Hannover 96
1-0 (69')
-227
2 : 0
WIN
Status : WIN
Outcome : 🍊237,190
Bet #3052406 Placed:
Kick-Off
Competition
Match
Soccer Picks
Odds
Stake
Result
Status
Romania - Liga I
Botoşani vs FCSB
Asian Handicap
FCSB -0.25
-175
🍊50,000
0 : 3
WIN
England - Premier League
Liverpool vs Everton
Asian Handicap
Everton +2.5
-256
1 : 1
WIN
Germany - Bundesliga
Köln vs Freiburg
Asian Handicap
Köln +0.25
-192
3 : 4
LOSE
Serbia - Super Liga
Napredak vs Partizan
Asian Handicap
Partizan -0.25
-256
2 : 1
LOSE
Russia - Premier League
Spartak Moskva vs CSKA Moskva
Double Chance
1X
-208
3 : 0
WIN
Italy - Serie A
Udinese vs Benevento
Asian Handicap
Benevento +2.25
-400
2 : 0
WIN HALF
Netherlands - Eredivisie
Ajax vs PSV
Double Chance
1X
-454
3 : 0
WIN
France - Ligue 1
Olympique Marseille vs Saint-Étienne
Asian Handicap
Olympique Marseille -0.25
-312
3 : 0
WIN
Belgium - First Division A
Anderlecht vs Sporting Charleroi
Asian Handicap
Anderlecht +0.25
-500
1 : 3
LOSE
Spain - La Liga
Villarreal vs Barcelona
Asian Handicap
Barcelona -0.25
-270
0 : 2
WIN
Spain - La Liga
Real Betis vs Atlético Madrid
Asian Handicap
Atlético Madrid -0.25
-256
0 : 1
WIN
Scotland - Premiership
Hibernian vs Celtic
Asian Handicap
Celtic -0.25
-256
2 : 2
LOSE HALF
England - Premier League
Manchester United vs Manchester City
Asian Handicap
Manchester United +1.5
-454
1 : 2
WIN
Turkey - Süper Lig
Kayserispor vs Beşiktaş
Asian Handicap
Beşiktaş +0.25
-384
1 : 1
WIN HALF
Status : LOSE
Outcome : 🍊0
Bet #3052262 Placed:
Kick-Off
Competition
Match
Soccer Picks
Odds
Stake
Result
Status
Spain - La Liga
Real Sociedad vs Málaga
In-Play Half Time / Full Time
Draw - Home
0-0 (15')
225
🍊50,000
0 : 2
LOSE
Status : LOSE
Outcome : 🍊0
Bet #3052261 Placed:
Kick-Off
Competition
Match
Soccer Picks
Odds
Stake
Result
Status
Spain - La Liga
Real Sociedad vs Málaga
In-Play Half Time / Full Time
Home - Home
0-0 (15')
150
🍊50,000
0 : 2
LOSE
Status : LOSE
Outcome : 🍊0
Bet #3051355 Placed:
Kick-Off
Competition
Match
Soccer Picks
Odds
Stake
Result
Status
Costa Rica - Primera División
Herediano vs Santos de Guápiles
Double Chance
1X
-714
🍊50,000
2 : 0
WIN
Status : WIN
Outcome : 🍊57,000
Bet #3051354 Placed:
Kick-Off
Competition
Match
Soccer Picks
Odds
Stake
Result
Status
Costa Rica - Primera División
Herediano vs Santos de Guápiles
1X2
Herediano
-181
🍊50,000
2 : 0
WIN
Status : WIN
Outcome : 🍊77,500
Bet #3051352 Placed:
Kick-Off
Competition
Match
Soccer Picks
Odds
Stake
Result
Status
Colombia - Primera A
Santa Fe vs Deportes Tolima
In-Play Double Chance
1X
0-0 (5')
-526
🍊50,000
1 : 1
WIN
Status : WIN
Outcome : 🍊59,500
Bet #3051241 Placed:
Kick-Off
Competition
Match
Soccer Picks
Odds
Stake
Result
Status
USA - MLS
Toronto vs Seattle Sounders
In-Play Over / Under
Under 1.5
0-0 (66')
-285
🍊33,000
2 : 0
LOSE
Status : LOSE
Outcome : 🍊0
Bet #3051240 Placed:
Kick-Off
Competition
Match
Soccer Picks
Odds
Stake
Result
Status
USA - MLS
Toronto vs Seattle Sounders
In-Play 1X2
Toronto
0-0 (66')
150
🍊33,000
2 : 0
Rejected ?
Status : DRAW
Outcome : 🍊33,000
Bet #3051239 Placed:
Kick-Off
Competition
Match
Soccer Picks
Odds
Stake
Result
Status
USA - MLS
Toronto vs Seattle Sounders
In-Play Double Chance
1X
0-0 (66')
-833
🍊33,000
2 : 0
WIN
Status : WIN
Outcome : 🍊36,960
Bet #3051194 Placed:
Kick-Off
Competition
Match
Soccer Picks
Odds
Stake
Result
Status
Honduras - Liga Nacional
Olimpia vs UPNFM
In-Play Asian Handicap
Olimpia -0.25
0-0 (28')
-121
🍊50,000
2 : 0
WIN
Status : WIN
Outcome : 🍊91,250
Bet #3051185 Placed:
Kick-Off
Competition
Match
Soccer Picks
Odds
Stake
Result
Status
Argentina - Copa Argentina
River Plate vs Atlético Tucumán
In-Play 1X2
River Plate
0-0 (3')
-163
🍊50,000
2 : 1
WIN
Status : WIN
Outcome : 🍊80,500
Bet #3051182 Placed:
Kick-Off
Competition
Match
Soccer Picks
Odds
Stake
Result
Status
Chile - Primera División
Universidad Chile vs Deportes Iquique
In-Play 1X2
Universidad Chile
0-0 (82')
175
🍊50,000
1 : 0
WIN
Status : WIN
Outcome : 🍊137,500
Bet #3051181 Placed:
Kick-Off
Competition
Match
Soccer Picks
Odds
Stake
Result
Status
Honduras - Liga Nacional
Olimpia vs UPNFM
In-Play Double Chance
1X
0-0 (18')
-454
🍊50,000
2 : 0
WIN
Chile - Primera División
Universidad Chile vs Deportes Iquique
In-Play Double Chance
X2
0-0 (81')
-227
1 : 0
LOSE
Status : LOSE
Outcome : 🍊0
Bet #3051163 Placed:
Kick-Off
Competition
Match
Soccer Picks
Odds
Stake
Result
Status
Portugal - Primeira Liga
Boavista vs Sporting CP
In-Play Double Chance
12
0-2 (65')
-909
🍊50,000
1 : 3
Rejected ?
Status : DRAW
Outcome : 🍊50,000
Bet #3051159 Placed:
Kick-Off
Competition
Match
Soccer Picks
Odds
Stake
Result
Status
Portugal - Primeira Liga
Boavista vs Sporting CP
In-Play 1X2
Sporting CP
0-2 (64')
-714
🍊50,000
1 : 3
Rejected ?
Status : DRAW
Outcome : 🍊50,000
Bet #3051115 Placed:
Kick-Off
Competition
Match
Soccer Picks
Odds
Stake
Result
Status
Ecuador - Primera A
Barcelona vs Macará
In-Play 1X2
Macará
0-1 (89')
-526
🍊50,000
0 : 1
WIN
Status : WIN
Outcome : 🍊59,500
Bet #3051114 Placed:
Kick-Off
Competition
Match
Soccer Picks
Odds
Stake
Result
Status
Argentina - Prim B Nacional
Aldosivi vs Independiente Rivadavia
In-Play Double Chance
12
0-0 (85')
350
🍊9,000
0 : 0
LOSE
Status : LOSE
Outcome : 🍊0
Bet #3051113 Placed:
Kick-Off
Competition
Match
Soccer Picks
Odds
Stake
Result
Status
Argentina - Prim B Nacional
Aldosivi vs Independiente Rivadavia
In-Play 1X2
Draw
0-0 (85')
-555
🍊50,000
0 : 0
WIN
Status : WIN
Outcome : 🍊59,000
Bet #3051112 Placed:
Kick-Off
Competition
Match
Soccer Picks
Odds
Stake
Result
Status
Chile - Primera División
Huachipato vs Colo-Colo
In-Play Over / Under
Under 2.5
0-0 (50')
-277
🍊50,000
0 : 3
LOSE
Status : LOSE
Outcome : 🍊0
Bet #3051111 Placed:
Kick-Off
Competition
Match
Soccer Picks
Odds
Stake
Result
Status
Chile - Primera División
Huachipato vs Colo-Colo
In-Play Over / Under
Under 2.25
0-0 (50')
-227
🍊50,000
0 : 3
LOSE
Status : LOSE
Outcome : 🍊0
Bet #3051039 Placed:
Kick-Off
Competition
Match
Soccer Picks
Odds
Stake
Result
Status
Italy - Serie A
Juventus vs Internazionale
In-Play 1X2
Draw
0-0 (60')
100
🍊50,000
0 : 0
WIN
Netherlands - Eredivisie
Twente vs ADO Den Haag
In-Play 1X2
Draw
2-2 (64')
120
2 : 3
LOSE
Status : LOSE
Outcome : 🍊0
Bet #3051035 Placed:
Kick-Off
Competition
Match
Soccer Picks
Odds
Stake
Result
Status
Spain - La Liga
Valencia vs Celta de Vigo
In-Play 1X2
Draw
1-1 (64')
125
🍊50,000
2 : 1
LOSE
Status : LOSE
Outcome : 🍊0
Bet #3050765 Placed:
Kick-Off
Competition
Match
Soccer Picks
Odds
Stake
Result
Status
Belgium - First Division A
Genk vs AS Eupen
In-Play 1X2
Genk
0-0 (2')
-227
🍊45,000
1 : 1
LOSE
Status : LOSE
Outcome : 🍊0
Bet #3050660 Placed:
Kick-Off
Competition
Match
Soccer Picks
Odds
Stake
Result
Status
Spain - Segunda División
Alcorcón vs Huesca
In-Play Double Chance
X2
1-1 (67')
-454
🍊50,000
1 : 1
WIN
Switzerland - Super League
Basel vs St. Gallen
In-Play 1X2
Basel
0-0 (21')
-454
3 : 0
WIN
France - Ligue 1
Metz vs Rennes
Double Chance
X2
-357
1 : 1
WIN
England - Premier League
Newcastle United vs Leicester City
In-Play Double Chance
X2
1-1 (HT)
-303
2 : 3
WIN
Belgium - First Division A
Antwerp vs Royal Excel Mouscron
Asian Handicap
Antwerp -0.25
-227
1 : 0
WIN
Status : WIN
Outcome : 🍊182,437
Bet #3050648 Placed:
Kick-Off
Competition
Match
Soccer Picks
Odds
Stake
Result
Status
Spain - La Liga
Valencia vs Celta de Vigo
Asian Handicap
Valencia -0.25
-200
🍊50,000
2 : 1
WIN
Venezuela - Primera División
Deportivo Lara vs Mineros de Guayana
Asian Handicap
Deportivo Lara -0.25
-142
1 : 0
WIN
Greece - Super League
Panaitolikos vs Olympiakos Piraeus
In-Play 1X2
Olympiakos Piraeus
1-1 (45')
-111
1 : 4
WIN
France - Ligue 1
Monaco vs Troyes
1X2
Monaco
-357
3 : 2
WIN
Netherlands - Eredivisie
Twente vs ADO Den Haag
Asian Handicap
Twente -0.25
-192
2 : 3
LOSE
Spain - Segunda División
Alcorcón vs Huesca
In-Play Over / Under
Under 3.5
1-1 (61')
-400
1 : 1
WIN
Status : LOSE
Outcome : 🍊0
Bet #3050452 Placed:
Kick-Off
Competition
Match
Soccer Picks
Odds
Stake
Result
Status
Belgium - First Division A
Gent vs Kortrijk
1X2
Gent
-333
🍊50,000
2 : 1
WIN
Croatia - 1. HNL
Osijek vs Rudeš
In-Play 1X2
Osijek
0-0 (48')
-256
3 : 0
WIN
Poland - Ekstraklasa
Korona Kielce vs Arka Gdynia
In-Play 1X2
Korona Kielce
0-0 (6')
-125
0 : 3
LOSE
Austria - Bundesliga
Sturm Graz vs St. Pölten
1X2
Sturm Graz
-256
3 : 2
WIN
Greece - Super League
Panaitolikos vs Olympiakos Piraeus
1X2
Olympiakos Piraeus
-188
1 : 4
WIN
Switzerland - Super League
Basel vs St. Gallen
1X2
Basel
-454
3 : 0
WIN
Status : LOSE
Outcome : 🍊0
Bet #3050219 Placed:
Kick-Off
Competition
Match
Soccer Picks
Odds
Stake
Result
Status
Hungary - NB I
Vasas vs Ferencváros
1X2
Ferencváros
-175
🍊50,000
0 : 2
WIN
Spain - La Liga
Valencia vs Celta de Vigo
1X2
Valencia
-133
2 : 1
WIN
Germany - Bundesliga
Borussia Dortmund vs Werder Bremen
In-Play Over / Under
Under 3.75
1-2 (84')
-238
1 : 2
WIN
England - Championship
Aston Villa vs Millwall
In-Play 1X2
Draw
0-0 (55')
120
0 : 0
WIN
Status : WIN
Outcome : 🍊429,160
Bet #3050173 Placed:
Kick-Off
Competition
Match
Soccer Picks
Odds
Stake
Result
Status
Germany - Bundesliga
Hamburger SV vs Wolfsburg
In-Play 1X2
Draw
0-0 (64')
-111
🍊50,000
0 : 0
WIN
Germany - Bundesliga
Borussia Dortmund vs Werder Bremen
In-Play 1X2
Draw
1-1 (64')
150
1 : 2
Rejected ?
Hungary - NB I
Szombathelyi Haladás vs Videoton
In-Play 1X2
Draw
0-0 (67')
150
1 : 0
LOSE
Status : LOSE
Outcome : 🍊0
Bet #3050131 Placed:
Kick-Off
Competition
Match
Soccer Picks
Odds
Stake
Result
Status
Scotland - Premiership
Rangers vs Ross County
In-Play Double Chance
1X
0-1 (26')
-303
🍊50,000
2 : 1
WIN
Hungary - NB I
Szombathelyi Haladás vs Videoton
In-Play 1X2
Videoton
0-0 (HT)
-200
1 : 0
LOSE
Italy - Serie B
Venezia vs Pro Vercelli
In-Play Over / Under
Under 3.5
1-1 (67')
-400
1 : 1
WIN
Status : LOSE
Outcome : 🍊0
Bet #3050086 Placed:
Kick-Off
Competition
Match
Soccer Picks
Odds
Stake
Result
Status
Germany - Bundesliga
Borussia Dortmund vs Werder Bremen
In-Play Double Chance
X2
0-1 (39')
-227
🍊45,000
1 : 2
WIN
Italy - Serie B
Venezia vs Pro Vercelli
In-Play 1X2
Draw
1-1 (52')
137
1 : 1
WIN
Status : WIN
Outcome : 🍊153,576
Bet #3050070 Placed:
Kick-Off
Competition
Match
Soccer Picks
Odds
Stake
Result
Status
Turkey - Süper Lig
Antalyaspor vs Gençlerbirliği
In-Play 1X2
Gençlerbirliği
0-1 (79')
-454
🍊50,000
1 : 1
LOSE
Status : LOSE
Outcome : 🍊0
Bet #3049970 Placed:
Kick-Off
Competition
Match
Soccer Picks
Odds
Stake
Result
Status
Greece - Football League
OFI vs Panachaiki
In-Play 1X2
Draw
1-2 (74')
210
🍊50,000
1 : 2
LOSE
Status : LOSE
Outcome : 🍊0
Bet #3049969 Placed:
Kick-Off
Competition
Match
Soccer Picks
Odds
Stake
Result
Status
Greece - Football League
OFI vs Panachaiki
In-Play 1X2
Panachaiki
1-2 (74')
-151
🍊50,000
1 : 2
WIN
Turkey - Süper Lig
Antalyaspor vs Gençlerbirliği
In-Play Double Chance
1X
0-0 (HT)
-357
1 : 1
WIN
Status : WIN
Outcome : 🍊106,240
Bet #3049927 Placed:
Kick-Off
Competition
Match
Soccer Picks
Odds
Stake
Result
Status
Germany - Bundesliga
RB Leipzig vs Mainz 05
1X2
RB Leipzig
-188
🍊50,000
2 : 2
LOSE
Scotland - Premiership
Rangers vs Ross County
1X2
Rangers
-277
2 : 1
WIN
Poland - Ekstraklasa
Legia Warszawa vs Nieciecza
1X2
Legia Warszawa
-227
3 : 0
WIN
Status : LOSE
Outcome : 🍊0
Bet #3049818 Placed:
Kick-Off
Competition
Match
Soccer Picks
Odds
Stake
Result
Status
England - Premier League
West Ham United vs Chelsea
In-Play 1X2
West Ham United
1-0 (61')
120
🍊50,000
1 : 0
WIN
Status : WIN
Outcome : 🍊110,000
Bet #3049817 Placed:
Kick-Off
Competition
Match
Soccer Picks
Odds
Stake
Result
Status
England - Premier League
West Ham United vs Chelsea
In-Play Double Chance
1X
1-0 (61')
-454
🍊50,000
1 : 0
WIN
Status : WIN
Outcome : 🍊61,000
Bet #3049754 Placed:
Kick-Off
Competition
Match
Soccer Picks
Odds
Stake
Result
Status
England - Premier League
Burnley vs Watford
Double Chance
1X
-227
🍊5,000
1 : 0
WIN
Germany - Bundesliga
Borussia Dortmund vs Werder Bremen
Asian Handicap
Borussia Dortmund -0.25
-333
1 : 2
LOSE
Italy - Serie B
Venezia vs Pro Vercelli
Asian Handicap
Venezia -0.25
-156
1 : 1
LOSE HALF
Germany - Bundesliga
Hamburger SV vs Wolfsburg
Asian Handicap
Hamburger SV -0.25
120
0 : 0
LOSE HALF
England - Premier League
Newcastle United vs Leicester City
Asian Handicap
Leicester City +0.75
-285
2 : 3
WIN
Germany - Bundesliga
RB Leipzig vs Mainz 05
Asian Handicap
RB Leipzig -0.25
-270
2 : 2
LOSE HALF
Hungary - NB I
Szombathelyi Haladás vs Videoton
Asian Handicap
Videoton -0.25
-212
1 : 0
LOSE
England - Championship
Aston Villa vs Millwall
Asian Handicap
Aston Villa -0.25
-200
0 : 0
LOSE HALF
England - Championship
Nottingham Forest vs Bolton Wanderers
Asian Handicap
Nottingham Forest -0.25
-175
3 : 2
WIN
Scotland - Premiership
Rangers vs Ross County
Asian Handicap
Rangers -0.25
-416
2 : 1
WIN
Spain - La Liga
Real Madrid vs Sevilla
Asian Handicap
Real Madrid -0.25
-454
5 : 0
WIN
Turkey - Süper Lig
Galatasaray vs Akhisarspor
Asian Handicap
Galatasaray -0.25
-434
4 : 2
WIN
Belgium - First Division A
Genk vs AS Eupen
Asian Handicap
Genk -0.25
-312
1 : 1
LOSE HALF
Poland - Ekstraklasa
Legia Warszawa vs Nieciecza
Asian Handicap
Legia Warszawa -0.25
-285
3 : 0
WIN
Italy - Serie A
Juventus vs Internazionale
Asian Handicap
Juventus -0.25
-181
0 : 0
LOSE HALF
Status : LOSE
Outcome : 🍊0
Bet #3049566 Placed:
Kick-Off
Competition
Match
Soccer Picks
Odds
Stake
Result
Status
Serbia - Super Liga
Vojvodina vs Javor Ivanjica
In-Play 1X2
Vojvodina
0-0 (31')
-138
🍊50,000
0 : 3
Rejected ?
Serbia - Super Liga
Zemun vs Radnik Surdulica
In-Play 1X2
Zemun
0-0 (31')
162
0 : 1
LOSE
Germany - 3. Liga
Carl Zeiss Jena vs Karlsruher SC
In-Play 1X2
Draw
0-0 (26')
187
0 : 0
WIN
Spain - La Liga
Getafe vs Eibar
In-Play 1X2
Draw
0-0 (32')
162
0 : 0
WIN
Turkey - Süper Lig
Kasımpaşa vs Trabzonspor
In-Play 1X2
Trabzonspor
0-1 (71')
-400
0 : 3
WIN
Status : LOSE
Outcome : 🍊0
Bet #3049391 Placed:
Kick-Off
Competition
Match
Soccer Picks
Odds
Stake
Result
Status
Turkey - 1. Lig
Ümraniyespor vs Balıkesirspor
In-Play 1X2
Ümraniyespor
2-2 (82')
400
🍊50,000
2 : 2
LOSE
Turkey - Süper Lig
Kasımpaşa vs Trabzonspor
In-Play Double Chance
X2
0-0 (40')
-303
0 : 3
WIN
Status : LOSE
Outcome : 🍊0
Bet #3048980 Placed:
Kick-Off
Competition
Match
Soccer Picks
Odds
Stake
Result
Status
Romania - Liga I
Botoşani vs FCSB
1X2
FCSB
104
🍊50,000
0 : 3
WIN
Italy - Serie A
Milan vs Bologna
1X2
Milan
-200
2 : 1
WIN
Belgium - First Division A
Club Brugge vs Lokeren
1X2
Club Brugge
-400
3 : 1
WIN
Romania - Liga II
Ripensia Timişoara vs Luceafărul Oradea
1X2
Ripensia Timişoara
114
4 : 4
LOSE
Status : LOSE
Outcome : 🍊0
Bet #3048935 Placed:
Kick-Off
Competition
Match
Soccer Picks
Odds
Stake
Result
Status
Romania - Liga II
Ripensia Timişoara vs Luceafărul Oradea
Double Chance
1X
-256
🍊50,000
4 : 4
WIN
Romania - Liga II
Argeş vs ASU Poli Timişoara
Double Chance
1X
-256
2 : 0
WIN
Romania - Liga II
Metaloglobus vs UTA Arad
Double Chance
X2
-256
0 : 0
WIN
Turkey - 1. Lig
Ümraniyespor vs Balıkesirspor
Double Chance
1X
-400
2 : 2
WIN
Romania - Liga I
CFR Cluj vs ACS Poli Timişoara
1X2
CFR Cluj
-303
1 : 0
WIN
Germany - 2. Bundesliga
Union Berlin vs Dynamo Dresden
Double Chance
1X
-400
0 : 1
LOSE
Slovenia - 1. SNL
Olimpija vs Celje
1X2
Olimpija
-357
:
Canceled ?
Belgium - First Division A
Genk vs AS Eupen
1X2
Genk
-227
1 : 1
LOSE
Status : LOSE
Outcome : 🍊0
Bet #3048467 Placed:
Kick-Off
Competition
Match
Soccer Picks
Odds
Stake
Result
Status
Argentina - Superliga
Patronato vs Olimpo
In-Play Over / Under
Under 3.5
0-0 (7')
-526
🍊50,000
1 : 0
WIN
Status : WIN
Outcome : 🍊59,500
Bet #3048466 Placed:
Kick-Off
Competition
Match
Soccer Picks
Odds
Stake
Result
Status
Argentina - Superliga
Patronato vs Olimpo
In-Play Double Chance
1X
0-0 (7')
-400
🍊50,000
1 : 0
WIN
Status : WIN
Outcome : 🍊62,500
Bet #3048438 Placed:
Kick-Off
Competition
Match
Soccer Picks
Odds
Stake
Result
Status
Portugal - Primeira Liga
Rio Ave vs Moreirense
In-Play 1X2
Rio Ave
1-1 (79')
200
🍊30,000
2 : 1
WIN
Status : WIN
Outcome : 🍊90,000
Bet #3048437 Placed:
Kick-Off
Competition
Match
Soccer Picks
Odds
Stake
Result
Status
Portugal - Primeira Liga
Rio Ave vs Moreirense
In-Play 1X2
Draw
1-1 (79')
-163
🍊50,000
2 : 1
LOSE
Status : LOSE
Outcome : 🍊0
Bet #3048355 Placed:
Kick-Off
Competition
Match
Soccer Picks
Odds
Stake
Result
Status
Argentina - Superliga
Temperley vs Tigre
In-Play 1X2
Draw
2-1 (80')
375
🍊9,500
2 : 1
LOSE
Status : LOSE
Outcome : 🍊0
Bet #3048354 Placed:
Kick-Off
Competition
Match
Soccer Picks
Odds
Stake
Result
Status
Argentina - Superliga
Temperley vs Tigre
In-Play 1X2
Temperley
2-1 (80')
-526
🍊50,000
2 : 1
WIN
Status : WIN
Outcome : 🍊59,500
Bet #3048302 Placed:
Kick-Off
Competition
Match
Soccer Picks
Odds
Stake
Result
Status
Spain - Segunda División
Barcelona II vs Sporting Gijón
In-Play 1X2
Draw
2-1 (73')
350
🍊50,000
2 : 1
LOSE
Status : LOSE
Outcome : 🍊0
Bet #3048301 Placed:
Kick-Off
Competition
Match
Soccer Picks
Odds
Stake
Result
Status
Spain - Segunda División
Barcelona II vs Sporting Gijón
In-Play 1X2
Barcelona II
2-1 (73')
-454
🍊50,000
2 : 1
WIN
Status : WIN
Outcome : 🍊61,000
Bet #3048155 Placed:
Kick-Off
Competition
Match
Soccer Picks
Odds
Stake
Result
Status
Portugal - Primeira Liga
Rio Ave vs Moreirense
1X2
Rio Ave
-120
🍊50,000
2 : 1
WIN
Scotland - Premiership
Dundee vs Aberdeen
In-Play 1X2
Aberdeen
0-0 (21')
110
0 : 1
WIN
England - Championship
Sheffield United vs Bristol City
In-Play 1X2
Draw
0-0 (21')
200
1 : 2
LOSE
France - Ligue 1
Bordeaux vs Strasbourg
In-Play 1X2
Draw
0-1 (20')
225
0 : 3
LOSE
Status : LOSE
Outcome : 🍊0
Bet #3048000 Placed:
Kick-Off
Competition
Match
Soccer Picks
Odds
Stake
Result
Status
Romania - Liga I
Juventus Bucureşti vs Astra
In-Play Half Time / Full Time
Draw - Away
0-0 (4')
275
🍊50,000
0 : 1
WIN
Status : WIN
Outcome : 🍊187,500
Bet #3047999 Placed:
Kick-Off
Competition
Match
Soccer Picks
Odds
Stake
Result
Status
Romania - Liga I
Juventus Bucureşti vs Astra
In-Play Half Time / Full Time
Draw - Draw
0-0 (4')
400
🍊50,000
0 : 1
LOSE
Status : LOSE
Outcome : 🍊0
Bet #3047991 Placed:
Kick-Off
Competition
Match
Soccer Picks
Odds
Stake
Result
Status
Scotland - Premiership
Dundee vs Aberdeen
Double Chance
X2
-454
🍊50,000
0 : 1
WIN
Germany - Bundesliga
Stuttgart vs Bayer Leverkusen
Double Chance
X2
-256
0 : 2
WIN
Netherlands - Eredivisie
Willem II vs NAC Breda
In-Play 1X2
Willem II
0-0 (3')
-111
1 : 1
LOSE
Status : LOSE
Outcome : 🍊0
Bet #3047945 Placed:
Kick-Off
Competition
Match
Soccer Picks
Odds
Stake
Result
Status
Spain - Segunda División
Granada vs Almería
In-Play 1X2
Draw
2-2 (90+1')
1600
🍊50,000
3 : 2
Rejected ?
Status : DRAW
Outcome : 🍊50,000
Bet #3047916 Placed:
Kick-Off
Competition
Match
Soccer Picks
Odds
Stake
Result
Status
Italy - Serie B
Cesena vs Pescara
In-Play 1X2
Draw
1-2 (78')
350
🍊50,000
4 : 2
LOSE
Status : LOSE
Outcome : 🍊0
Bet #3047915 Placed:
Kick-Off
Competition
Match
Soccer Picks
Odds
Stake
Result
Status
Italy - Serie B
Cesena vs Pescara
In-Play 1X2
Pescara
1-2 (78')
-400
🍊50,000
4 : 2
LOSE
Status : LOSE
Outcome : 🍊0
Bet #3047848 Placed:
Kick-Off
Competition
Match
Soccer Picks
Odds
Stake
Result
Status
Turkey - Süper Lig
Bursaspor vs Fenerbahçe
In-Play Over / Under
Over 1
0-0 (46')
-200
🍊25,000
0 : 1
DRAW
Status : DRAW
Outcome : 🍊25,000
Bet #3047849 Placed:
Kick-Off
Competition
Match
Soccer Picks
Odds
Stake
Result
Status
Turkey - Süper Lig
Bursaspor vs Fenerbahçe
In-Play Over / Under
Under 0.5
0-0 (46')
250
🍊25,000
0 : 1
LOSE
Status : LOSE
Outcome : 🍊0
Bet #3047850 Placed:
Kick-Off
Competition
Match
Soccer Picks
Odds
Stake
Result
Status
Turkey - Süper Lig
Bursaspor vs Fenerbahçe
In-Play Double Chance
X2
0-0 (46')
-526
🍊25,000
0 : 1
WIN
Status : WIN
Outcome : 🍊29,750
Bet #3047851 Placed:
Kick-Off
Competition
Match
Soccer Picks
Odds
Stake
Result
Status
Poland - Ekstraklasa
Sandecja Nowy Sącz vs Jagiellonia Białystok
In-Play Double Chance
X2
0-0 (53')
-526
🍊25,000
0 : 1
WIN
Status : WIN
Outcome : 🍊29,750
Bet #3047855 Placed:
Kick-Off
Competition
Match
Soccer Picks
Odds
Stake
Result
Status
Croatia - 1. HNL
Inter Zaprešić vs Cibalia
In-Play Over / Under
Under 6.5
2-2 (52')
-555
🍊25,000
3 : 2
WIN
Status : WIN
Outcome : 🍊29,500