Soccer Tipster Profile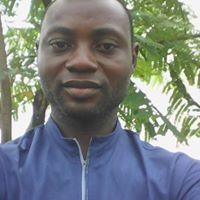 Country

NIGERIA

Total Balance
🍊1,000,000.00

Winning Streak
9

Losing Streak
15

Expertise
1X2
Justinefred participated in the following rounds of Tipsters Competition:
Biography
From cross river state. Obudu local government area. I live in PORT-HARCOURT city with my family and also am in to tiling,marble.granet. pop. Installation. I also do planing and even. Decoration. Foods. Cakes etc.
Feedback for Soccer Tipster Justinefred
Latest Messages for Justinefred:
This discussion is part of the Soccer Forum.
Write a comment:
Character Count:
0
Write a detailed comment of at least 350 characters to earn a reward point.
✓
Charting of Tipster Profit Per Round
Justinefred's Rankings in Tipsters Competition Show-Hide
| # | Football Tipster | Win | Lose | Draw | Win % | Profit % | Pending | Outstanding | Total Balance |
| --- | --- | --- | --- | --- | --- | --- | --- | --- | --- |
| 1 | Oliver58 | 104 | 172 | 29 | 37.68 | 333.00% | 🍊0 | 🍊4,330,000 | 🍊4,330,000 |
| 2 | Colette | 2 | 48 | 0 | 4.00 | 158.00% | 🍊0 | 🍊2,580,000 | 🍊2,580,000 |
| 3 | MEMI | 77 | 75 | 11 | 50.66 | 156.59% | 🍊0 | 🍊2,565,874 | 🍊2,565,874 |
| 4 | kostas128 | 140 | 132 | 3 | 51.47 | 142.68% | 🍊245,000 | 🍊2,181,757 | 🍊2,426,757 |
| 5 | Erwaku | 88 | 202 | 1 | 30.34 | 100.25% | 🍊240,000 | 🍊1,762,477 | 🍊2,002,477 |