Soccer Tipster Profile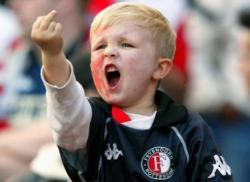 Country

NIGERIA

Total Balance
🍊1,087,790.00

Winning Streak
12

Losing Streak
33

Expertise
1X2
Onyebuchi88 participated in the following rounds of Tipsters Competition:
Feedback for Soccer Tipster Onyebuchi88
Latest Messages for Onyebuchi88:
onyebuchi88

onyebuchi88

i love the it has help me a lot am very happy to be among the scoerpunter

Pahul

sup!
your predictions strategy is very awesome...am glad to get the opportunity to be your fan while improving my betting also...kudos keep it high buddy
foxxy

good work
Wwru

I love the betting skills of this guy, im his fan as also work to improve my betting skills too.
khaycee48

Hi Onyebuchi
sbechi

What a streak?...
chumyfranc

nice one dude
CHYARLOH001

kip it dat wei
atemejo

Nice Play!
Lordsbe

Man ther is more I see you doing, keep it up bro+
bishopslow

Like what I see.it is not always about forecasting, it is more or else about creating a sustainable system that can be able to stand many available test and still remain sustainable. Keep it up.
AdamuJosh123

I love all your games nice one boss
This discussion is part of the Soccer Forum.
Write a comment:
Character Count:
0
Write a detailed comment of at least 150 characters to earn a reward point.
✓
Charting of Tipster Profit Per Round
Evolution of Tipster's Balance in Round #126
Onyebuchi88's Rankings in Tipsters Competition Show-Hide
| # | Football Tipster | Win | Lose | Draw | Win % | Profit % | Pending | Outstanding | Total Balance |
| --- | --- | --- | --- | --- | --- | --- | --- | --- | --- |
| 742 | olatomi1 | 22 | 89 | 0 | 19.82 | 16.57% | 🍊0 | 🍊1,165,677 | 🍊1,165,677 |
| 743 | bobizlatan | 27 | 66 | 0 | 29.03 | 15.71% | 🍊60,000 | 🍊1,097,050 | 🍊1,157,050 |
| 744 | SILASA | 58 | 255 | 3 | 18.53 | 12.62% | 🍊400,000 | 🍊726,231 | 🍊1,126,231 |
| 745 | onyebuchi88 | 9 | 103 | 0 | 8.04 | 8.78% | 🍊0 | 🍊1,087,790 | 🍊1,087,790 |
| 746 | Taymechelsea | 16 | 57 | 6 | 21.92 | 7.81% | 🍊0 | 🍊1,078,100 | 🍊1,078,100 |
Onyebuchi88's biggest wins in round 126Show-Hide
Bet #3608239 Placed:
Kick-Off
Competition
Match
Soccer Picks
Odds
Stake
Result
Status
Spain - La Liga
Real Madrid vs Valencia
1X2
Real Madrid
-188
🍊10,000
2 : 0
WIN
Paraguay - Division Profesional
Deportivo Santaní vs Guaraní
1X2
Draw
220
2 : 2
WIN
Argentina - Prim B Nacional
Sarmiento vs Gimnasia Jujuy
1X2
Draw
200
1 : 1
WIN
Argentina - Superliga
Estudiantes vs Lanús
1X2
Draw
200
1 : 1
WIN
Status : WIN
Outcome : 🍊440,640
Bet #3633852 Placed:
Kick-Off
Competition
Match
Soccer Picks
Odds
Stake
Result
Status
England - League One
Shrewsbury Town vs Peterborough United
1X2
Draw
250
🍊10,000
2 : 2
WIN
Scotland - Championship
Partick Thistle vs Alloa Athletic
1X2
Draw
275
2 : 2
WIN
Status : WIN
Outcome : 🍊131,250
Bet #3621716 Placed:
Kick-Off
Competition
Match
Soccer Picks
Odds
Stake
Result
Status
England - Championship
Millwall vs Hull City
1X2
Draw
260
🍊10,000
2 : 2
WIN
England - Championship
Middlesbrough vs Blackburn Rovers
1X2
Draw
260
1 : 1
WIN
Status : WIN
Outcome : 🍊129,600
Bet #3633838 Placed:
Kick-Off
Competition
Match
Soccer Picks
Odds
Stake
Result
Status
England - Championship
Aston Villa vs Stoke City
1X2
Draw
260
🍊10,000
2 : 2
WIN
England - Championship
Blackburn Rovers vs Birmingham City
1X2
Draw
230
2 : 2
WIN
Status : WIN
Outcome : 🍊118,800
Bet #3633845 Placed:
Kick-Off
Competition
Match
Soccer Picks
Odds
Stake
Result
Status
Scotland - Championship
Queen of the South vs Dunfermline Athletic
1X2
Draw
250
🍊10,000
0 : 0
WIN
Scotland - Championship
Ayr United vs Ross County
1X2
Draw
230
3 : 3
WIN
Status : WIN
Outcome : 🍊115,500
Bet #3633846 Placed:
Kick-Off
Competition
Match
Soccer Picks
Odds
Stake
Result
Status
England - Championship
Blackburn Rovers vs Birmingham City
1X2
Draw
230
🍊10,000
2 : 2
WIN
Scotland - Championship
Ayr United vs Ross County
1X2
Draw
230
3 : 3
WIN
Status : WIN
Outcome : 🍊108,900
Bet #3633844 Placed:
Kick-Off
Competition
Match
Soccer Picks
Odds
Stake
Result
Status
Scotland - Championship
Ayr United vs Ross County
1X2
Draw
230
🍊10,000
3 : 3
WIN
Scotland - Championship
Inverness CT vs Dundee United
1X2
Draw
230
1 : 1
WIN
Status : WIN
Outcome : 🍊108,900
Bet #3608277 Placed:
Kick-Off
Competition
Match
Soccer Picks
Odds
Stake
Result
Status
Portugal - Segunda Liga
Vitória Guimarães II vs UD Oliveirense
1X2
Draw
210
🍊10,000
1 : 1
WIN
Portugal - Segunda Liga
Varzim vs Academico Viseu
1X2
Draw
220
0 : 0
WIN
Status : WIN
Outcome : 🍊99,200
Bet #3621729 Placed:
Kick-Off
Competition
Match
Soccer Picks
Odds
Stake
Result
Status
England - League One
Accrington Stanley vs Sunderland
1X2
Draw
260
🍊10,000
1 : 1
Canceled ?
England - Championship
Sheffield Wednesday vs Rotherham United
1X2
Draw
250
2 : 2
WIN
Status : WIN
Outcome : 🍊35,000
Onyebuchi88's Bet Statement (Up to Last 100 Predictions)Show-Hide
Bet #3633868 Placed:
Kick-Off
Competition
Match
Soccer Picks
Odds
Stake
Result
Status
England - League One
Charlton Athletic vs AFC Wimbledon
1X2
Draw
270
🍊10,000
2 : 0
LOSE
England - League One
Coventry City vs Luton Town
1X2
Draw
275
1 : 2
LOSE
Status : LOSE
Outcome : 🍊0
Bet #3633867 Placed:
Kick-Off
Competition
Match
Soccer Picks
Odds
Stake
Result
Status
Scotland - League One
Stenhousemuir vs East Fife
1X2
Draw
260
🍊10,000
0 : 2
LOSE
England - League Two
Forest Green Rovers vs Mansfield Town
1X2
Draw
230
0 : 0
Canceled ?
Status : LOSE
Outcome : 🍊0
Bet #3633866 Placed:
Kick-Off
Competition
Match
Soccer Picks
Odds
Stake
Result
Status
England - League Two
Grimsby Town vs Swindon Town
1X2
Draw
230
🍊10,000
2 : 1
LOSE
England - League Two
Forest Green Rovers vs Mansfield Town
1X2
Draw
230
0 : 0
Canceled ?
Status : LOSE
Outcome : 🍊0
Bet #3633865 Placed:
Kick-Off
Competition
Match
Soccer Picks
Odds
Stake
Result
Status
Scotland - League Two
Clyde vs Annan Athletic
1X2
Draw
280
🍊10,000
1 : 0
LOSE
England - League Two
Port Vale vs Cheltenham Town
1X2
Draw
230
2 : 2
WIN
England - League Two
Oldham Athletic vs Bury
1X2
Draw
230
4 : 2
LOSE
Status : LOSE
Outcome : 🍊0
Bet #3633864 Placed:
Kick-Off
Competition
Match
Soccer Picks
Odds
Stake
Result
Status
England - League Two
Macclesfield Town vs Crawley Town
1X2
Draw
250
🍊10,000
2 : 0
LOSE
Scotland - League One
Raith Rovers vs Dumbarton
1X2
Draw
275
4 : 2
LOSE
England - League One
Southend United vs Accrington Stanley
1X2
Draw
230
3 : 0
LOSE
Status : LOSE
Outcome : 🍊0
Bet #3633863 Placed:
Kick-Off
Competition
Match
Soccer Picks
Odds
Stake
Result
Status
Spain - La Liga
Real Valladolid vs Atlético Madrid
1X2
Draw
250
🍊10,000
2 : 3
LOSE
Portugal - Segunda Liga
Varzim vs Penafiel
1X2
Draw
200
3 : 4
LOSE
Status : LOSE
Outcome : 🍊0
Bet #3633862 Placed:
Kick-Off
Competition
Match
Soccer Picks
Odds
Stake
Result
Status
England - Premier League
Huddersfield Town vs Newcastle United
1X2
Newcastle United
225
🍊10,000
0 : 1
WIN
England - Premier League
Crystal Palace vs Leicester City
1X2
Draw
220
1 : 0
LOSE
Status : LOSE
Outcome : 🍊0
Bet #3633861 Placed:
Kick-Off
Competition
Match
Soccer Picks
Odds
Stake
Result
Status
England - League Two
Grimsby Town vs Swindon Town
1X2
Draw
230
🍊10,000
2 : 1
LOSE
England - League Two
Forest Green Rovers vs Mansfield Town
1X2
Draw
230
0 : 0
Canceled ?
Status : LOSE
Outcome : 🍊0
Bet #3633860 Placed:
Kick-Off
Competition
Match
Soccer Picks
Odds
Stake
Result
Status
England - League Two
Grimsby Town vs Swindon Town
1X2
Draw
230
🍊10,000
2 : 1
LOSE
England - League Two
Forest Green Rovers vs Mansfield Town
1X2
Draw
230
0 : 0
Canceled ?
Northern Ireland - Premiership
Ards vs Cliftonville
1X2
Draw
300
1 : 3
LOSE
England - Premier League
Watford vs Cardiff City
1X2
Draw
300
3 : 2
LOSE
Status : LOSE
Outcome : 🍊0
Bet #3633859 Placed:
Kick-Off
Competition
Match
Soccer Picks
Odds
Stake
Result
Status
England - League Two
Notts County vs Tranmere Rovers
1X2
Draw
270
🍊10,000
3 : 2
LOSE
England - League Two
Northampton Town vs Stevenage
1X2
Draw
260
1 : 1
WIN
Status : LOSE
Outcome : 🍊0
Bet #3633858 Placed:
Kick-Off
Competition
Match
Soccer Picks
Odds
Stake
Result
Status
Scotland - League Two
Clyde vs Annan Athletic
1X2
Draw
280
🍊10,000
1 : 0
LOSE
England - League Two
Port Vale vs Cheltenham Town
1X2
Draw
230
2 : 2
WIN
Status : LOSE
Outcome : 🍊0
Bet #3633856 Placed:
Kick-Off
Competition
Match
Soccer Picks
Odds
Stake
Result
Status
England - League Two
Exeter City vs Crewe Alexandra
1X2
Draw
270
🍊10,000
1 : 0
LOSE
England - League Two
Macclesfield Town vs Crawley Town
1X2
Draw
250
2 : 0
LOSE
England - League Two
Northampton Town vs Stevenage
1X2
Draw
260
1 : 1
WIN
Status : LOSE
Outcome : 🍊0
Bet #3633855 Placed:
Kick-Off
Competition
Match
Soccer Picks
Odds
Stake
Result
Status
England - League Two
Newport County vs Milton Keynes Dons
1X2
Draw
240
🍊10,000
:
Canceled ?
England - League Two
Grimsby Town vs Swindon Town
1X2
Draw
230
2 : 1
LOSE
Scotland - League One
Stenhousemuir vs East Fife
1X2
Draw
260
0 : 2
LOSE
England - League Two
Oldham Athletic vs Bury
1X2
Draw
230
4 : 2
LOSE
England - League Two
Port Vale vs Cheltenham Town
1X2
Draw
230
2 : 2
WIN
England - League Two
Notts County vs Tranmere Rovers
1X2
Draw
270
3 : 2
LOSE
Status : LOSE
Outcome : 🍊0
Bet #3633854 Placed:
Kick-Off
Competition
Match
Soccer Picks
Odds
Stake
Result
Status
England - League Two
Forest Green Rovers vs Mansfield Town
1X2
Draw
230
🍊10,000
0 : 0
Canceled ?
England - League Two
Carlisle United vs Colchester United
1X2
Draw
240
4 : 0
LOSE
Status : LOSE
Outcome : 🍊0
Bet #3633853 Placed:
Kick-Off
Competition
Match
Soccer Picks
Odds
Stake
Result
Status
England - Championship
Rotherham United vs Reading
1X2
Draw
260
🍊10,000
1 : 1
WIN
England - Championship
Ipswich Town vs Wigan Athletic
1X2
Draw
225
1 : 0
LOSE
Status : LOSE
Outcome : 🍊0
Bet #3633852 Placed:
Kick-Off
Competition
Match
Soccer Picks
Odds
Stake
Result
Status
England - League One
Shrewsbury Town vs Peterborough United
1X2
Draw
250
🍊10,000
2 : 2
WIN
Scotland - Championship
Partick Thistle vs Alloa Athletic
1X2
Draw
275
2 : 2
WIN
Status : WIN
Outcome : 🍊131,250
Bet #3633851 Placed:
Kick-Off
Competition
Match
Soccer Picks
Odds
Stake
Result
Status
England - League One
Charlton Athletic vs AFC Wimbledon
1X2
Draw
270
🍊10,000
2 : 0
LOSE
England - League One
Coventry City vs Luton Town
1X2
Draw
275
1 : 2
LOSE
Status : LOSE
Outcome : 🍊0
Bet #3633850 Placed:
Kick-Off
Competition
Match
Soccer Picks
Odds
Stake
Result
Status
England - League One
Sunderland vs Bristol Rovers
1X2
Draw
280
🍊10,000
2 : 1
LOSE
England - League One
Gillingham vs Wycombe Wanderers
1X2
Draw
240
2 : 2
WIN
Status : LOSE
Outcome : 🍊0
Bet #3633849 Placed:
Kick-Off
Competition
Match
Soccer Picks
Odds
Stake
Result
Status
England - League One
Southend United vs Accrington Stanley
1X2
Draw
230
🍊10,000
3 : 0
LOSE
England - League One
Rochdale vs Plymouth Argyle
1X2
Draw
280
1 : 2
LOSE
Status : LOSE
Outcome : 🍊0
Bet #3633848 Placed:
Kick-Off
Competition
Match
Soccer Picks
Odds
Stake
Result
Status
England - League One
Gillingham vs Wycombe Wanderers
1X2
Draw
240
🍊10,000
2 : 2
WIN
England - League One
Fleetwood Town vs Burton Albion
1X2
Draw
230
1 : 0
LOSE
Status : LOSE
Outcome : 🍊0
Bet #3633847 Placed:
Kick-Off
Competition
Match
Soccer Picks
Odds
Stake
Result
Status
England - League One
Charlton Athletic vs AFC Wimbledon
1X2
Draw
270
🍊10,000
2 : 0
LOSE
England - League One
Oxford United vs Blackpool
1X2
Draw
250
2 : 0
LOSE
Status : LOSE
Outcome : 🍊0
Bet #3633846 Placed:
Kick-Off
Competition
Match
Soccer Picks
Odds
Stake
Result
Status
England - Championship
Blackburn Rovers vs Birmingham City
1X2
Draw
230
🍊10,000
2 : 2
WIN
Scotland - Championship
Ayr United vs Ross County
1X2
Draw
230
3 : 3
WIN
Status : WIN
Outcome : 🍊108,900
Bet #3633845 Placed:
Kick-Off
Competition
Match
Soccer Picks
Odds
Stake
Result
Status
Scotland - Championship
Queen of the South vs Dunfermline Athletic
1X2
Draw
250
🍊10,000
0 : 0
WIN
Scotland - Championship
Ayr United vs Ross County
1X2
Draw
230
3 : 3
WIN
Status : WIN
Outcome : 🍊115,500
Bet #3633844 Placed:
Kick-Off
Competition
Match
Soccer Picks
Odds
Stake
Result
Status
Scotland - Championship
Ayr United vs Ross County
1X2
Draw
230
🍊10,000
3 : 3
WIN
Scotland - Championship
Inverness CT vs Dundee United
1X2
Draw
230
1 : 1
WIN
Status : WIN
Outcome : 🍊108,900
Bet #3633843 Placed:
Kick-Off
Competition
Match
Soccer Picks
Odds
Stake
Result
Status
England - Championship
Blackburn Rovers vs Birmingham City
1X2
Draw
230
🍊10,000
2 : 2
WIN
England - Championship
Preston North End vs Millwall
1X2
Draw
240
3 : 2
LOSE
Status : LOSE
Outcome : 🍊0
Bet #3633842 Placed:
Kick-Off
Competition
Match
Soccer Picks
Odds
Stake
Result
Status
England - Championship
Swansea City vs Sheffield Wednesday
1X2
Draw
320
🍊10,000
2 : 1
LOSE
England - Championship
Hull City vs Brentford
1X2
Draw
260
2 : 0
LOSE
Status : LOSE
Outcome : 🍊0
Bet #3633841 Placed:
Kick-Off
Competition
Match
Soccer Picks
Odds
Stake
Result
Status
England - Championship
Queens Park Rangers vs Middlesbrough
1X2
Draw
220
🍊10,000
2 : 1
LOSE
England - Championship
Rotherham United vs Reading
1X2
Draw
260
1 : 1
WIN
Status : LOSE
Outcome : 🍊0
Bet #3633840 Placed:
Kick-Off
Competition
Match
Soccer Picks
Odds
Stake
Result
Status
England - Championship
Ipswich Town vs Wigan Athletic
1X2
Draw
225
🍊10,000
1 : 0
LOSE
England - Championship
Preston North End vs Millwall
1X2
Draw
240
3 : 2
LOSE
Status : LOSE
Outcome : 🍊0
Bet #3633839 Placed:
Kick-Off
Competition
Match
Soccer Picks
Odds
Stake
Result
Status
England - Championship
Bolton Wanderers vs Leeds United
1X2
Draw
290
🍊10,000
0 : 1
LOSE
England - Championship
Hull City vs Brentford
1X2
Draw
260
2 : 0
LOSE
Status : LOSE
Outcome : 🍊0
Bet #3633838 Placed:
Kick-Off
Competition
Match
Soccer Picks
Odds
Stake
Result
Status
England - Championship
Aston Villa vs Stoke City
1X2
Draw
260
🍊10,000
2 : 2
WIN
England - Championship
Blackburn Rovers vs Birmingham City
1X2
Draw
230
2 : 2
WIN
Status : WIN
Outcome : 🍊118,800
Bet #3633837 Placed:
Kick-Off
Competition
Match
Soccer Picks
Odds
Stake
Result
Status
England - Premier League
Manchester City vs Everton
In-Play 1X2
Everton
0-0 (5')
1200
🍊50,000
3 : 1
LOSE
Status : LOSE
Outcome : 🍊0
Bet #3633836 Placed:
Kick-Off
Competition
Match
Soccer Picks
Odds
Stake
Result
Status
England - Premier League
Manchester City vs Everton
In-Play 1X2
Draw
0-0 (5')
650
🍊50,000
3 : 1
LOSE
Status : LOSE
Outcome : 🍊0
Bet #3621764 Placed:
Kick-Off
Competition
Match
Soccer Picks
Odds
Stake
Result
Status
France - Ligue 1
Guingamp vs Amiens SC
1X2
Draw
220
🍊10,000
1 : 2
LOSE
Belgium - First Division A
KV Oostende vs Lokeren
1X2
Draw
280
1 : 0
LOSE
Status : LOSE
Outcome : 🍊0
Bet #3621763 Placed:
Kick-Off
Competition
Match
Soccer Picks
Odds
Stake
Result
Status
Switzerland - Super League
St. Gallen vs Neuchâtel Xamax
1X2
Draw
275
🍊10,000
3 : 2
LOSE
Romania - Liga I
CFR Cluj vs Gaz Metan Mediaş
1X2
Draw
250
2 : 2
WIN
Status : LOSE
Outcome : 🍊0
Bet #3621762 Placed:
Kick-Off
Competition
Match
Soccer Picks
Odds
Stake
Result
Status
Italy - Serie C
Imolese vs Virtus Verona
1X2
Draw
240
🍊10,000
3 : 1
LOSE
Spain - La Liga
Villarreal vs Celta de Vigo
1X2
Draw
280
2 : 3
LOSE
Status : LOSE
Outcome : 🍊0
Bet #3621760 Placed:
Kick-Off
Competition
Match
Soccer Picks
Odds
Stake
Result
Status
Italy - Serie A
Cagliari vs Roma
1X2
Draw
260
🍊10,000
2 : 2
WIN
Germany - Bundesliga
Hertha BSC vs Eintracht Frankfurt
1X2
Draw
240
1 : 0
LOSE
England - Championship
Reading vs Sheffield United
1X2
Draw
280
0 : 2
LOSE
Status : LOSE
Outcome : 🍊0
Bet #3621758 Placed:
Kick-Off
Competition
Match
Soccer Picks
Odds
Stake
Result
Status
Spain - Segunda División
Mallorca vs Málaga
1X2
Draw
200
🍊10,000
1 : 2
LOSE
Spain - Segunda División
Albacete vs Osasuna
1X2
Draw
200
2 : 2
WIN
Status : LOSE
Outcome : 🍊0
Bet #3621757 Placed:
Kick-Off
Competition
Match
Soccer Picks
Odds
Stake
Result
Status
Ecuador - Primera A
LDU Quito vs Delfin
1X2
Draw
250
🍊10,000
0 : 0
WIN
Ecuador - Primera A
Técnico Universitario vs Emelec
1X2
Draw
250
1 : 2
LOSE
Status : LOSE
Outcome : 🍊0
Bet #3621756 Placed:
Kick-Off
Competition
Match
Soccer Picks
Odds
Stake
Result
Status
Poland - Ekstraklasa
Korona Kielce vs Wisła Płock
1X2
Draw
240
🍊10,000
2 : 2
WIN
Ecuador - Primera A
Deportivo Cuenca vs Aucas
1X2
Draw
220
0 : 1
LOSE
Status : LOSE
Outcome : 🍊0
Bet #3621755 Placed:
Kick-Off
Competition
Match
Soccer Picks
Odds
Stake
Result
Status
France - Coupe de France
Le Poiré sur Vie vs Les Herbiers
1X2
Draw
260
🍊10,000
1 : 6
LOSE
Switzerland - Challenge League
Rapperswil-Jona vs Chiasso
1X2
Draw
240
0 : 2
LOSE
Status : LOSE
Outcome : 🍊0
Bet #3621753 Placed:
Kick-Off
Competition
Match
Soccer Picks
Odds
Stake
Result
Status
France - Coupe de France
Grand-Quevilly vs Pontivy GSI
1X2
Draw
260
🍊10,000
1 : 2
LOSE
France - Coupe de France
Châteauroux vs Pau
1X2
Draw
260
4 : 0
LOSE
Status : LOSE
Outcome : 🍊0
Bet #3621752 Placed:
Kick-Off
Competition
Match
Soccer Picks
Odds
Stake
Result
Status
France - Coupe de France
Besançon vs Tours
1X2
Draw
230
🍊10,000
1 : 2
LOSE
France - Coupe de France
Canet Roussillon vs Fréjus St-Raphaël
1X2
Draw
250
4 : 2
LOSE
Status : LOSE
Outcome : 🍊0
Bet #3621751 Placed:
Kick-Off
Competition
Match
Soccer Picks
Odds
Stake
Result
Status
Hungary - NB I
Debrecen vs Honvéd
1X2
Draw
225
🍊10,000
2 : 0
LOSE
Hungary - NB I
Puskás vs Paksi SE
1X2
Draw
250
1 : 1
WIN
Status : LOSE
Outcome : 🍊0
Bet #3621750 Placed:
Kick-Off
Competition
Match
Soccer Picks
Odds
Stake
Result
Status
Spain - La Liga
Valencia vs Sevilla
1X2
Draw
260
🍊10,000
1 : 1
WIN
Qatar - Stars League
Umm Salal vs Al Arabi
1X2
Draw
260
0 : 3
LOSE
Status : LOSE
Outcome : 🍊0
Bet #3621749 Placed:
Kick-Off
Competition
Match
Soccer Picks
Odds
Stake
Result
Status
Portugal - Segunda Liga
Famalicão vs Leixões
1X2
Draw
210
🍊10,000
1 : 0
LOSE
Portugal - Segunda Liga
Porto II vs Académica
1X2
Draw
210
3 : 0
LOSE
Status : LOSE
Outcome : 🍊0
Bet #3621747 Placed:
Kick-Off
Competition
Match
Soccer Picks
Odds
Stake
Result
Status
England - League Two
Tranmere Rovers vs Cambridge United
1X2
Draw
260
🍊10,000
1 : 0
LOSE
England - League Two
Morecambe vs Port Vale
1X2
Draw
230
2 : 2
WIN
England - National League
Chesterfield vs Salford City
1X2
Draw
260
2 : 0
LOSE
Status : LOSE
Outcome : 🍊0
Bet #3621746 Placed:
Kick-Off
Competition
Match
Soccer Picks
Odds
Stake
Result
Status
Scotland - Premiership
Livingston vs St. Mirren
1X2
Draw
250
🍊10,000
3 : 1
LOSE
Northern Ireland - Premiership
Institute vs Glentoran
1X2
Draw
250
3 : 3
WIN
England - Premier League
Burnley vs Brighton & Hove Albion
1X2
Draw
210
1 : 0
LOSE
Status : LOSE
Outcome : 🍊0
Bet #3621745 Placed:
Kick-Off
Competition
Match
Soccer Picks
Odds
Stake
Result
Status
Scotland - Premiership
Hearts vs Motherwell
1X2
Draw
250
🍊10,000
1 : 0
LOSE
Scotland - Premiership
Livingston vs St. Mirren
1X2
Draw
250
3 : 1
LOSE
Status : LOSE
Outcome : 🍊0
Bet #3621744 Placed:
Kick-Off
Competition
Match
Soccer Picks
Odds
Stake
Result
Status
Scotland - Premiership
Hamilton Academical vs Hibernian
1X2
Draw
280
🍊10,000
0 : 1
LOSE
Scotland - Premiership
Aberdeen vs St. Johnstone
1X2
Draw
250
0 : 2
LOSE
Status : LOSE
Outcome : 🍊0
Bet #3621741 Placed:
Kick-Off
Competition
Match
Soccer Picks
Odds
Stake
Result
Status
England - Premier League
West Ham United vs Crystal Palace
1X2
Draw
240
🍊10,000
3 : 2
LOSE
England - Premier League
Cardiff City vs Southampton
1X2
Draw
230
1 : 0
LOSE
Status : LOSE
Outcome : 🍊0
Bet #3621740 Placed:
Kick-Off
Competition
Match
Soccer Picks
Odds
Stake
Result
Status
England - Premier League
Cardiff City vs Southampton
1X2
Southampton
150
🍊10,000
1 : 0
LOSE
England - Premier League
Burnley vs Brighton & Hove Albion
1X2
Burnley
187
1 : 0
WIN
England - Premier League
West Ham United vs Crystal Palace
1X2
Crystal Palace
250
3 : 2
LOSE
Status : LOSE
Outcome : 🍊0
Bet #3621739 Placed:
Kick-Off
Competition
Match
Soccer Picks
Odds
Stake
Result
Status
England - National League
Wrexham vs Eastleigh
1X2
Draw
220
🍊10,000
2 : 0
LOSE
England - National League
Sutton United vs Solihull Moors
1X2
Draw
240
2 : 2
WIN
Status : LOSE
Outcome : 🍊0
Bet #3621737 Placed:
Kick-Off
Competition
Match
Soccer Picks
Odds
Stake
Result
Status
England - National League
Ebbsfleet United vs Barnet
1X2
Draw
230
🍊10,000
1 : 0
LOSE
England - National League
Dover Athletic vs Fylde
1X2
Draw
260
2 : 1
LOSE
Status : LOSE
Outcome : 🍊0
Bet #3621736 Placed:
Kick-Off
Competition
Match
Soccer Picks
Odds
Stake
Result
Status
England - National League
Sutton United vs Solihull Moors
1X2
Draw
240
🍊10,000
2 : 2
WIN
England - National League
Dagenham & Redbridge vs Halifax Town
1X2
Draw
240
1 : 1
WIN
England - National League
Barrow vs Maidstone United
1X2
Draw
260
1 : 0
LOSE
Status : LOSE
Outcome : 🍊0
Bet #3621735 Placed:
Kick-Off
Competition
Match
Soccer Picks
Odds
Stake
Result
Status
England - National League
Maidenhead United vs Hartlepool United
1X2
Draw
240
🍊10,000
0 : 1
LOSE
England - National League
Ebbsfleet United vs Barnet
1X2
Draw
230
1 : 0
LOSE
England - National League
Dagenham & Redbridge vs Halifax Town
1X2
Draw
240
1 : 1
WIN
Status : LOSE
Outcome : 🍊0
Bet #3621734 Placed:
Kick-Off
Competition
Match
Soccer Picks
Odds
Stake
Result
Status
England - League Two
Crewe Alexandra vs Oldham Athletic
1X2
Draw
230
🍊10,000
0 : 2
LOSE
England - League Two
Yeovil Town vs Forest Green Rovers
1X2
Draw
250
1 : 2
LOSE
Status : LOSE
Outcome : 🍊0
Bet #3621733 Placed:
Kick-Off
Competition
Match
Soccer Picks
Odds
Stake
Result
Status
England - League Two
Swindon Town vs Newport County
1X2
Draw
240
🍊10,000
2 : 1
LOSE
England - League Two
Tranmere Rovers vs Cambridge United
1X2
Draw
260
1 : 0
LOSE
England - League Two
Cheltenham Town vs Grimsby Town
1X2
Draw
230
2 : 1
LOSE
Status : LOSE
Outcome : 🍊0
Bet #3621732 Placed:
Kick-Off
Competition
Match
Soccer Picks
Odds
Stake
Result
Status
England - League Two
Colchester United vs Macclesfield Town
1X2
Draw
290
🍊10,000
1 : 0
LOSE
England - League Two
Morecambe vs Port Vale
1X2
Draw
230
2 : 2
WIN
Status : LOSE
Outcome : 🍊0
Bet #3621731 Placed:
Kick-Off
Competition
Match
Soccer Picks
Odds
Stake
Result
Status
England - League One
Wycombe Wanderers vs Barnsley
1X2
Draw
280
🍊10,000
1 : 0
LOSE
England - League One
Burton Albion vs Shrewsbury Town
1X2
Draw
240
2 : 1
LOSE
Status : LOSE
Outcome : 🍊0
Bet #3621729 Placed:
Kick-Off
Competition
Match
Soccer Picks
Odds
Stake
Result
Status
England - League One
Accrington Stanley vs Sunderland
1X2
Draw
260
🍊10,000
1 : 1
Canceled ?
England - Championship
Sheffield Wednesday vs Rotherham United
1X2
Draw
250
2 : 2
WIN
Status : WIN
Outcome : 🍊35,000
Bet #3621728 Placed:
Kick-Off
Competition
Match
Soccer Picks
Odds
Stake
Result
Status
England - League One
AFC Wimbledon vs Rochdale
1X2
Draw
230
🍊10,000
1 : 1
WIN
England - League One
Bristol Rovers vs Doncaster Rovers
1X2
Draw
240
0 : 4
LOSE
Status : LOSE
Outcome : 🍊0
Bet #3621726 Placed:
Kick-Off
Competition
Match
Soccer Picks
Odds
Stake
Result
Status
England - League One
Wycombe Wanderers vs Barnsley
1X2
Draw
280
🍊10,000
1 : 0
LOSE
England - League One
Portsmouth vs Southend United
1X2
Draw
260
2 : 0
LOSE
Status : LOSE
Outcome : 🍊0
Bet #3621725 Placed:
Kick-Off
Competition
Match
Soccer Picks
Odds
Stake
Result
Status
England - League One
Plymouth Argyle vs Bradford City
1X2
Draw
260
🍊10,000
3 : 3
WIN
England - League One
Walsall vs Coventry City
1X2
Draw
250
2 : 1
LOSE
Status : LOSE
Outcome : 🍊0
Bet #3621724 Placed:
Kick-Off
Competition
Match
Soccer Picks
Odds
Stake
Result
Status
England - League One
Scunthorpe United vs Gillingham
1X2
Draw
250
🍊10,000
0 : 2
LOSE
England - League One
Portsmouth vs Southend United
1X2
Draw
260
2 : 0
LOSE
Status : LOSE
Outcome : 🍊0
Bet #3621722 Placed:
Kick-Off
Competition
Match
Soccer Picks
Odds
Stake
Result
Status
England - League One
Blackpool vs Charlton Athletic
1X2
Draw
225
🍊10,000
2 : 1
LOSE
England - League One
Peterborough United vs Oxford United
1X2
Draw
290
2 : 2
WIN
England - League One
Plymouth Argyle vs Bradford City
1X2
Draw
260
3 : 3
WIN
England - League One
Accrington Stanley vs Sunderland
1X2
Sunderland
150
1 : 1
Canceled ?
Status : LOSE
Outcome : 🍊0
Bet #3621718 Placed:
Kick-Off
Competition
Match
Soccer Picks
Odds
Stake
Result
Status
England - Championship
Wigan Athletic vs Derby County
1X2
Draw
240
🍊10,000
0 : 1
LOSE
Scotland - Championship
Falkirk vs Alloa Athletic
1X2
Draw
260
2 : 2
WIN
Status : LOSE
Outcome : 🍊0
Bet #3621717 Placed:
Kick-Off
Competition
Match
Soccer Picks
Odds
Stake
Result
Status
England - Championship
Leeds United vs Queens Park Rangers
1X2
Draw
280
🍊10,000
2 : 1
LOSE
England - Championship
Birmingham City vs Bristol City
1X2
Draw
230
0 : 1
LOSE
Status : LOSE
Outcome : 🍊0
Bet #3621716 Placed:
Kick-Off
Competition
Match
Soccer Picks
Odds
Stake
Result
Status
England - Championship
Millwall vs Hull City
1X2
Draw
260
🍊10,000
2 : 2
WIN
England - Championship
Middlesbrough vs Blackburn Rovers
1X2
Draw
260
1 : 1
WIN
Status : WIN
Outcome : 🍊129,600
Bet #3621715 Placed:
Kick-Off
Competition
Match
Soccer Picks
Odds
Stake
Result
Status
England - Championship
Sheffield Wednesday vs Rotherham United
1X2
Draw
250
🍊10,000
2 : 2
WIN
England - Championship
Wigan Athletic vs Derby County
1X2
Draw
240
0 : 1
LOSE
Status : LOSE
Outcome : 🍊0
Bet #3621714 Placed:
Kick-Off
Competition
Match
Soccer Picks
Odds
Stake
Result
Status
England - Championship
Brentford vs Swansea City
1X2
Draw
250
🍊10,000
2 : 3
LOSE
England - Championship
Leeds United vs Queens Park Rangers
1X2
Draw
280
2 : 1
LOSE
Status : LOSE
Outcome : 🍊0
Bet #3621712 Placed:
Kick-Off
Competition
Match
Soccer Picks
Odds
Stake
Result
Status
Germany - Regionalliga
Borussia Dortmund II vs Wattenscheid 09
1X2
Draw
260
🍊10,000
3 : 1
LOSE
Germany - Regionalliga
Alemannia Aachen vs Rot-Weiß Oberhausen
1X2
Draw
240
2 : 2
WIN
France - Coupe de France
Côte Bleue vs Lyon Duchère
1X2
Lyon Duchère
-163
1 : 2
WIN
Status : LOSE
Outcome : 🍊0
Bet #3621710 Placed:
Kick-Off
Competition
Match
Soccer Picks
Odds
Stake
Result
Status
England - Premier League
AFC Bournemouth vs Liverpool
In-Play 1X2
Draw
0-0 (15')
300
🍊10,000
0 : 4
LOSE
Italy - Serie B
Calcio Padova vs Palermo
In-Play 1X2
Draw
1-1 (50')
140
1 : 3
LOSE
Status : LOSE
Outcome : 🍊0
Bet #3608285 Placed:
Kick-Off
Competition
Match
Soccer Picks
Odds
Stake
Result
Status
England - Championship
Nottingham Forest vs Ipswich Town
1X2
Draw
260
🍊10,000
2 : 0
LOSE
England - Championship
Birmingham City vs Preston North End
1X2
Draw
225
3 : 0
LOSE
Status : LOSE
Outcome : 🍊0
Bet #3608284 Placed:
Kick-Off
Competition
Match
Soccer Picks
Odds
Stake
Result
Status
England - Championship
Nottingham Forest vs Ipswich Town
1X2
Draw
260
🍊10,000
2 : 0
LOSE
England - Championship
Norwich City vs Rotherham United
1X2
Draw
360
3 : 1
LOSE
Status : LOSE
Outcome : 🍊0
Bet #3608283 Placed:
Kick-Off
Competition
Match
Soccer Picks
Odds
Stake
Result
Status
England - Championship
Blackburn Rovers vs Sheffield Wednesday
1X2
Draw
240
🍊10,000
4 : 2
LOSE
England - Championship
Reading vs Stoke City
1X2
Draw
260
2 : 2
WIN
Status : LOSE
Outcome : 🍊0
Bet #3608282 Placed:
Kick-Off
Competition
Match
Soccer Picks
Odds
Stake
Result
Status
England - Championship
Birmingham City vs Preston North End
1X2
Draw
225
🍊10,000
3 : 0
LOSE
England - Championship
Derby County vs Swansea City
1X2
Draw
250
2 : 1
LOSE
Status : LOSE
Outcome : 🍊0
Bet #3608281 Placed:
Kick-Off
Competition
Match
Soccer Picks
Odds
Stake
Result
Status
Scotland - Championship
Alloa Athletic vs Ross County
1X2
Draw
275
🍊10,000
0 : 1
LOSE
Scotland - Championship
Queen of the South vs Partick Thistle
1X2
Draw
260
1 : 0
LOSE
Status : LOSE
Outcome : 🍊0
Bet #3608280 Placed:
Kick-Off
Competition
Match
Soccer Picks
Odds
Stake
Result
Status
Scotland - League One
Stranraer vs Forfar Athletic
1X2
Draw
275
🍊10,000
2 : 1
LOSE
Scotland - League One
East Fife vs Montrose
1X2
Draw
260
0 : 2
LOSE
Status : LOSE
Outcome : 🍊0
Bet #3608279 Placed:
Kick-Off
Competition
Match
Soccer Picks
Odds
Stake
Result
Status
Scotland - League Two
Stirling Albion vs Elgin City
1X2
Draw
240
🍊10,000
5 : 2
LOSE
Scotland - League Two
Peterhead vs Annan Athletic
1X2
Draw
350
2 : 1
LOSE
Status : LOSE
Outcome : 🍊0
Bet #3608278 Placed:
Kick-Off
Competition
Match
Soccer Picks
Odds
Stake
Result
Status
England - National League
Fylde vs Sutton United
1X2
Draw
240
🍊10,000
2 : 2
WIN
England - National League
Braintree Town vs Barrow
1X2
Draw
240
0 : 2
LOSE
Status : LOSE
Outcome : 🍊0
Bet #3608277 Placed:
Kick-Off
Competition
Match
Soccer Picks
Odds
Stake
Result
Status
Portugal - Segunda Liga
Vitória Guimarães II vs UD Oliveirense
1X2
Draw
210
🍊10,000
1 : 1
WIN
Portugal - Segunda Liga
Varzim vs Academico Viseu
1X2
Draw
220
0 : 0
WIN
Status : WIN
Outcome : 🍊99,200
Bet #3608274 Placed:
Kick-Off
Competition
Match
Soccer Picks
Odds
Stake
Result
Status
Greece - Super League
Larissa vs Panionios
1X2
Draw
187
🍊10,000
4 : 2
LOSE
Spain - La Liga
Real Valladolid vs Leganés
1X2
Draw
200
2 : 4
LOSE
Status : LOSE
Outcome : 🍊0
Bet #3608272 Placed:
Kick-Off
Competition
Match
Soccer Picks
Odds
Stake
Result
Status
England - Championship
Blackburn Rovers vs Sheffield Wednesday
1X2
Sheffield Wednesday
275
🍊10,000
4 : 2
LOSE
England - Championship
Birmingham City vs Preston North End
1X2
Birmingham City
145
3 : 0
WIN
Status : LOSE
Outcome : 🍊0
Bet #3608268 Placed:
Kick-Off
Competition
Match
Soccer Picks
Odds
Stake
Result
Status
England - Premier League
Crystal Palace vs Burnley
1X2
Draw
300
🍊10,000
2 : 0
LOSE
England - Championship
Bolton Wanderers vs Wigan Athletic
1X2
Draw
225
1 : 1
WIN
Status : LOSE
Outcome : 🍊0
Bet #3608266 Placed:
Kick-Off
Competition
Match
Soccer Picks
Odds
Stake
Result
Status
England - FA Cup
Walsall vs Sunderland
1X2
Draw
250
🍊10,000
1 : 1
WIN
England - FA Cup
Plymouth Argyle vs Oxford United
1X2
Draw
250
1 : 2
LOSE
Status : LOSE
Outcome : 🍊0
Bet #3608254 Placed:
Kick-Off
Competition
Match
Soccer Picks
Odds
Stake
Result
Status
Ukraine - Premier League
Desna vs Zorya
In-Play 1X2
Draw
0-0 (10')
210
🍊10,000
0 : 2
LOSE
Russia - Premier League
Orenburg vs Krylya Sovetov
1X2
Draw
180
:
Canceled ?
Status : LOSE
Outcome : 🍊0
Bet #3608253 Placed:
Kick-Off
Competition
Match
Soccer Picks
Odds
Stake
Result
Status
Turkey - 1. Lig
Balıkesirspor vs Denizlispor
In-Play 1X2
Draw
0-0 (13')
225
🍊10,000
0 : 0
WIN
Turkey - Süper Lig
Antalyaspor vs Göztepe
In-Play 1X2
Draw
0-0 (12')
210
1 : 0
LOSE
Status : LOSE
Outcome : 🍊0
Bet #3608252 Placed:
Kick-Off
Competition
Match
Soccer Picks
Odds
Stake
Result
Status
Greece - Football League
Platanias vs Trikala
In-Play 1X2
Draw
0-0 (9')
200
🍊10,000
2 : 0
LOSE
India - I-League
Mohun Bagan vs Chennai City
In-Play 1X2
Draw
1-1 (83')
-200
1 : 1
WIN
Status : LOSE
Outcome : 🍊0
Bet #3608250 Placed:
Kick-Off
Competition
Match
Soccer Picks
Odds
Stake
Result
Status
Germany - Regionalliga
St. Pauli II vs VfB Oldenburg
In-Play 1X2
Draw
0-0 (12')
210
🍊10,000
1 : 2
LOSE
Germany - Regionalliga
Viktoria Köln vs Borussia Dortmund II
In-Play 1X2
Draw
0-0 (9')
250
3 : 1
LOSE
Status : LOSE
Outcome : 🍊0
Bet #3608244 Placed:
Kick-Off
Competition
Match
Soccer Picks
Odds
Stake
Result
Status
Bulgaria - First League
Botev Plovdiv vs Beroe
In-Play 1X2
Draw
0-0 (13')
187
🍊10,000
4 : 1
LOSE
Germany - 3. Liga
1860 München vs Zwickau
In-Play 1X2
Draw
0-0 (9')
225
2 : 0
LOSE
Status : LOSE
Outcome : 🍊0
Bet #3608243 Placed:
Kick-Off
Competition
Match
Soccer Picks
Odds
Stake
Result
Status
France - Ligue 2
Grenoble Foot 38 vs Metz
In-Play 1X2
Draw
0-0 (11')
175
🍊10,000
1 : 1
WIN
England - FA Cup
Halifax Town vs AFC Wimbledon
In-Play 1X2
Draw
0-0 (40')
162
1 : 3
Rejected ?
England - Championship
Sheffield United vs Leeds United
In-Play 1X2
Sheffield United
0-0 (41')
150
0 : 1
LOSE
Status : LOSE
Outcome : 🍊0
Bet #3608242 Placed:
Kick-Off
Competition
Match
Soccer Picks
Odds
Stake
Result
Status
Germany - 3. Liga
Wehen Wiesbaden vs Sportfreunde Lotte
In-Play 1X2
Draw
0-0 (10')
275
🍊10,000
2 : 0
LOSE
Germany - 3. Liga
Würzburger Kickers vs Carl Zeiss Jena
In-Play 1X2
Draw
0-0 (10')
275
5 : 2
LOSE
Status : LOSE
Outcome : 🍊0
Bet #3608241 Placed:
Kick-Off
Competition
Match
Soccer Picks
Odds
Stake
Result
Status
Germany - 3. Liga
Preußen Münster vs Hallescher FC
In-Play 1X2
Draw
0-0 (8')
200
🍊10,000
1 : 2
LOSE
Germany - 3. Liga
Energie Cottbus vs Uerdingen
In-Play 1X2
Draw
0-0 (8')
200
0 : 2
LOSE
Status : LOSE
Outcome : 🍊0
Bet #3608240 Placed:
Kick-Off
Competition
Match
Soccer Picks
Odds
Stake
Result
Status
Wales - Premier League
The New Saints vs Cardiff MU
1X2
Draw
600
🍊10,000
1 : 1
WIN
Wales - Premier League
Connah's Quay vs Llandudno
1X2
Draw
600
3 : 0
LOSE
Status : LOSE
Outcome : 🍊0
Bet #3608239 Placed:
Kick-Off
Competition
Match
Soccer Picks
Odds
Stake
Result
Status
Spain - La Liga
Real Madrid vs Valencia
1X2
Real Madrid
-188
🍊10,000
2 : 0
WIN
Paraguay - Division Profesional
Deportivo Santaní vs Guaraní
1X2
Draw
220
2 : 2
WIN
Argentina - Prim B Nacional
Sarmiento vs Gimnasia Jujuy
1X2
Draw
200
1 : 1
WIN
Argentina - Superliga
Estudiantes vs Lanús
1X2
Draw
200
1 : 1
WIN
Status : WIN
Outcome : 🍊440,640
Bet #3608238 Placed:
Kick-Off
Competition
Match
Soccer Picks
Odds
Stake
Result
Status
Italy - Serie A
Sampdoria vs Bologna
1X2
Draw
225
🍊10,000
4 : 1
LOSE
Netherlands - Eredivisie
Heerenveen vs Fortuna Sittard
1X2
Draw
260
3 : 1
LOSE
Status : LOSE
Outcome : 🍊0
Bet #3608237 Placed:
Kick-Off
Competition
Match
Soccer Picks
Odds
Stake
Result
Status
France - Ligue 1
Guingamp vs Nice
1X2
Draw
220
🍊10,000
0 : 0
WIN
Spain - Segunda División
Sporting Gijón vs Tenerife
1X2
Draw
200
2 : 1
LOSE
Status : LOSE
Outcome : 🍊0
Bet #3608236 Placed:
Kick-Off
Competition
Match
Soccer Picks
Odds
Stake
Result
Status
France - Ligue 1
Monaco vs Montpellier
1X2
Draw
230
🍊10,000
1 : 2
LOSE
Belgium - First Division B
OH Leuven vs Lommel
1X2
Draw
240
3 : 1
LOSE
Status : LOSE
Outcome : 🍊0
Bet #3608224 Placed:
Kick-Off
Competition
Match
Soccer Picks
Odds
Stake
Result
Status
Spain - La Liga
Getafe vs Espanyol
1X2
Draw
200
🍊10,000
3 : 0
LOSE
England - Premier League
Southampton vs Manchester United
1X2
Manchester United
104
2 : 2
LOSE
Status : LOSE
Outcome : 🍊0
Bet #3608223 Placed:
Kick-Off
Competition
Match
Soccer Picks
Odds
Stake
Result
Status
Spain - Segunda División
Málaga vs Granada
1X2
Draw
210
🍊10,000
0 : 1
LOSE
Spain - Segunda División
Reus Deportiu vs Mallorca
1X2
Draw
200
0 : 2
LOSE
Status : LOSE
Outcome : 🍊0