Soccer Tipster Profile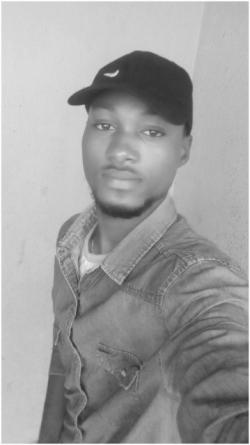 Country

NIGERIA

Total Balance
🍊1,961,800.00

Winning Streak
9

Losing Streak
18

Expertise
Correct Score
Snoop3 participated in the following rounds of Tipsters Competition:
Biography
I love the game of football, and I'm a hardcore punter. with luck and lots of calculations and analysis I have improved with my betting experience&skill. I hope I make it bigger&better here in soccer punter.
Feedback for Soccer Tipster Snoop3
Latest Messages for Snoop3:
steddy

snoop3

sorry bro, its against the rule. and im not really good
Smartxprince

Bro. Good morning o, I like to be staking games like u, abeg feature me tip for betting bros.
Omap

bro.... are you sure about the game ???
cuz I want to stake high
tinajosephdove

I wish i can be educated how to pay ,i have tried many times, by Friend gave me his card to pay still not working..Snoop3 advise me how to pay please...
blackjacob744

cool
youngcelebes

Good player
ki10

Scoop nwa how I fit take dey get your games
ki10

You ** abeg or any one
This discussion is part of the Soccer Forum.
Write a comment:
Character Count:
0
Write a detailed comment of at least 150 characters to earn a reward point.
✓
Charting of Tipster Profit Per Round
Evolution of Tipster's Balance in Round #108
Snoop3's Rankings in Tipsters Competition in Round 108Show-Hide
| # | Football Tipster | Win | Lose | Draw | Win % | Profit % | Pending | Outstanding | Total Balance |
| --- | --- | --- | --- | --- | --- | --- | --- | --- | --- |
| 1198 | man4live | 1 | 29 | 0 | 3.33 | -100.00% | 🍊0 | 🍊0 | 🍊0 |
| 1199 | Ztony | 0 | 22 | 0 | 0 | -100.00% | 🍊0 | 🍊0 | 🍊0 |
| 1200 | LUSOTUGA | 0 | 20 | 0 | 0 | -100.00% | 🍊0 | 🍊0 | 🍊0 |
| 1201 | snoop3 | 17 | 46 | 4 | 26.98 | 96.18% | 🍊0 | 🍊1,961,800 | 🍊1,961,800 |
| 1202 | kinidi | 13 | 54 | 6 | 19.40 | 30.00% | 🍊0 | 🍊1,300,000 | 🍊1,300,000 |
Snoop3's biggest wins in round 108Show-Hide
Bet #2744993 Placed:
Kick-Off
Competition
Match
Soccer Picks
Odds
Stake
Result
Status
Sweden - Svenska Cupen
Tullinge vs Haninge
In-Play 1X2
Tullinge
0-1 (25')
3300
🍊50,000
4 : 3
WIN
Status : WIN
Outcome : 🍊1,700,000
Bet #2742634 Placed:
Kick-Off
Competition
Match
Soccer Picks
Odds
Stake
Result
Status
Brazil - Serie B
Guarani vs Boa
Correct Score
2 - 1
800
🍊50,000
2 : 1
WIN
Status : WIN
Outcome : 🍊450,000
Bet #2750629 Placed:
Kick-Off
Competition
Match
Soccer Picks
Odds
Stake
Result
Status
Venezuela - Primera División
Zamora vs Monagas
1X2
Monagas
375
🍊50,000
1 : 3
WIN
Status : WIN
Outcome : 🍊237,500
Bet #2745889 Placed:
Kick-Off
Competition
Match
Soccer Picks
Odds
Stake
Result
Status
World - U20 World Cup
Uruguay U20 vs Venezuela U20
In-Play 1X2
Draw
1-0 (68')
350
🍊50,000
1 : 1
WIN
Status : WIN
Outcome : 🍊225,000
Bet #2775064 Placed:
Kick-Off
Competition
Match
Soccer Picks
Odds
Stake
Result
Status
World - Club Friendlies
Häcken vs AaB
1X2
AaB
240
🍊50,000
1 : 2
WIN
Status : WIN
Outcome : 🍊170,000
Bet #2740819 Placed:
Kick-Off
Competition
Match
Soccer Picks
Odds
Stake
Result
Status
Romania - Liga I
Târgu Mureş vs Politehnica Iași
1X2
Draw
230
🍊50,000
1 : 1
WIN
Status : WIN
Outcome : 🍊165,000
Bet #2742637 Placed:
Kick-Off
Competition
Match
Soccer Picks
Odds
Stake
Result
Status
Brazil - Serie B
Goiás vs Santa Cruz
Over / Under
Over 2.5
120
🍊50,000
2 : 1
WIN
Brazil - Serie B
Londrina vs Paraná
Over / Under
Over 1.5
-208
1 : 1
WIN
Status : WIN
Outcome : 🍊162,800
Bet #2750625 Placed:
Kick-Off
Competition
Match
Soccer Picks
Odds
Stake
Result
Status
Bolivia - Primera División
Petrolero Yacuiba vs Sport Boys
In-Play 1X2
Draw
2-2 (58')
140
🍊50,000
2 : 2
WIN
Status : WIN
Outcome : 🍊120,000
Bet #2736815 Placed:
Kick-Off
Competition
Match
Soccer Picks
Odds
Stake
Result
Status
Japan - J2 League
Yokohama vs Renofa Yamaguchi
1X2
Yokohama
120
🍊25,000
1 : 0
WIN
Vietnam - Cup
Da Nang vs FLC Thanh Hoa
1X2
Da Nang
110
5 : 1
WIN
Status : WIN
Outcome : 🍊115,500
Bet #2775062 Placed:
Kick-Off
Competition
Match
Soccer Picks
Odds
Stake
Result
Status
World - Club Friendlies
Örebro vs Djurgården
1X2
Djurgården
130
🍊50,000
1 : 2
WIN
Status : WIN
Outcome : 🍊115,000
Bet #2740565 Placed:
Kick-Off
Competition
Match
Soccer Picks
Odds
Stake
Result
Status
Argentina - Superliga
Boca Juniors vs Independiente
In-Play 1X2
Boca Juniors
0-0 (9')
120
🍊50,000
3 : 0
WIN
Status : WIN
Outcome : 🍊110,000
Bet #2740820 Placed:
Kick-Off
Competition
Match
Soccer Picks
Odds
Stake
Result
Status
Japan - J2 League
Roasso Kumamoto vs Kyoto Sanga
1X2
Kyoto Sanga
110
🍊50,000
0 : 3
WIN
Status : WIN
Outcome : 🍊105,000
Bet #2766390 Placed:
Kick-Off
Competition
Match
Soccer Picks
Odds
Stake
Result
Status
Brazil - Serie B
Paysandu vs Boa
In-Play 1X2
Draw
0-0 (69')
-136
🍊50,000
0 : 0
WIN
Status : WIN
Outcome : 🍊86,500
Bet #2750523 Placed:
Kick-Off
Competition
Match
Soccer Picks
Odds
Stake
Result
Status
Brazil - Serie D
Ituano vs Metropolitano
In-Play 1X2
Draw
0-0 (71')
-136
🍊50,000
0 : 0
WIN
Status : WIN
Outcome : 🍊86,500
Bet #2740574 Placed:
Kick-Off
Competition
Match
Soccer Picks
Odds
Stake
Result
Status
Brazil - Serie A
Cruzeiro vs Chapecoense
In-Play Over / Under
Over 1.5
0-0 (21')
-142
🍊50,000
0 : 2
WIN
Status : WIN
Outcome : 🍊85,000
Snoop3's Bet Statement (Up to Last 100 Predictions)Show-Hide
Bet #2776359 Placed:
Kick-Off
Competition
Match
Soccer Picks
Odds
Stake
Result
Status
World - Club Friendlies
Rapid Leest vs Mechelen
Half Time / Full Time
Away - Away
-769
🍊50,000
0 : 5
( : )
Canceled
Status : DRAW
Outcome : 🍊50,000
Bet #2776330 Placed:
Kick-Off
Competition
Match
Soccer Picks
Odds
Stake
Result
Status
Thailand - Thai League 1
Suphanburi vs Chiangrai United
1X2
Suphanburi
350
🍊50,000
1 : 2
LOSE
Status : LOSE
Outcome : 🍊0
Bet #2776326 Placed:
Kick-Off
Competition
Match
Soccer Picks
Odds
Stake
Result
Status
Thailand - Thai League 1
Sukhothai vs Sisaket
Half Time / Full Time
Home - Draw
1600
🍊50,000
2 : 1
(1 : 0)
LOSE
Status : LOSE
Outcome : 🍊0
Bet #2776309 Placed:
Kick-Off
Competition
Match
Soccer Picks
Odds
Stake
Result
Status
Vietnam - V.League 1
Binh Duong vs Sai Gon
In-Play 1X2
Draw
0-1 (45+6')
250
🍊5,000
1 : 3
LOSE
Status : LOSE
Outcome : 🍊0
Bet #2776307 Placed:
Kick-Off
Competition
Match
Soccer Picks
Odds
Stake
Result
Status
Vietnam - V.League 1
Than Quang Ninh vs Sanna Khanh Hoa
In-Play 1X2
Sanna Khanh Hoa
1-1 (HT)
400
🍊50,000
2 : 1
LOSE
Status : LOSE
Outcome : 🍊0
Bet #2776300 Placed:
Kick-Off
Competition
Match
Soccer Picks
Odds
Stake
Result
Status
Vietnam - V.League 1
Ho Chi Minh City vs FLC Thanh Hoa
In-Play 1X2
FLC Thanh Hoa
0-0 (55')
175
🍊50,000
0 : 0
LOSE
Status : LOSE
Outcome : 🍊0
Bet #2776282 Placed:
Kick-Off
Competition
Match
Soccer Picks
Odds
Stake
Result
Status
Singapore - Premier League
Young Lions vs Warriors
1X2
Young Lions
1000
🍊50,000
0 : 0
LOSE
Status : LOSE
Outcome : 🍊0
Bet #2775062 Placed:
Kick-Off
Competition
Match
Soccer Picks
Odds
Stake
Result
Status
World - Club Friendlies
Örebro vs Djurgården
1X2
Djurgården
130
🍊50,000
1 : 2
WIN
Status : WIN
Outcome : 🍊115,000
Bet #2775063 Placed:
Kick-Off
Competition
Match
Soccer Picks
Odds
Stake
Result
Status
World - Club Friendlies
Zagłębie Lubin vs Pogoń Szczecin
1X2
Draw
250
🍊50,000
1 : 2
LOSE
Status : LOSE
Outcome : 🍊0
Bet #2775064 Placed:
Kick-Off
Competition
Match
Soccer Picks
Odds
Stake
Result
Status
World - Club Friendlies
Häcken vs AaB
1X2
AaB
240
🍊50,000
1 : 2
WIN
Status : WIN
Outcome : 🍊170,000
Bet #2774460 Placed:
Kick-Off
Competition
Match
Soccer Picks
Odds
Stake
Result
Status
Argentina - Superliga
Aldosivi vs Olimpo
1X2
Olimpo
188
🍊50,000
0 : 3
WIN
Argentina - Superliga
Vélez Sarsfield vs Temperley
Over / Under
Over 1.5
-285
0 : 0
LOSE
Argentina - Prim B Nacional
Instituto vs Flandria
1X2
Instituto
-105
0 : 2
LOSE
Status : LOSE
Outcome : 🍊0
Bet #2774458 Placed:
Kick-Off
Competition
Match
Soccer Picks
Odds
Stake
Result
Status
Argentina - Prim B Metro
Tristán Suárez vs Colegiales
Over / Under
Over 2.5
135
🍊50,000
0 : 4
WIN
Iceland - Úrvalsdeild
Víkingur Reykjavík vs Víkingur Ólafsvík
1X2
Víkingur Reykjavík
-222
2 : 0
WIN
Brazil - Serie A
Botafogo vs Avaí
1X2
Botafogo
-250
0 : 2
LOSE
Argentina - Superliga
Huracán vs Belgrano
Both Teams to Score
Yes
105
0 : 0
LOSE
Status : LOSE
Outcome : 🍊0
Bet #2774175 Placed:
Kick-Off
Competition
Match
Soccer Picks
Odds
Stake
Result
Status
World - Friendlies
Mozambique vs Zimbabwe
Half Time / Full Time
Draw - Draw
333
🍊50,000
:
( : )
VOID ?
Status : DRAW
Outcome : 🍊50,000
Bet #2774169 Placed:
Kick-Off
Competition
Match
Soccer Picks
Odds
Stake
Result
Status
Belarus - Premier League
Naftan vs Slavia
1X2
Slavia
-142
🍊50,000
0 : 2
WIN
Sweden - Superettan
Trelleborg vs Brommapojkarna
1X2
Brommapojkarna
110
3 : 1
LOSE
Status : LOSE
Outcome : 🍊0
Bet #2774024 Placed:
Kick-Off
Competition
Match
Soccer Picks
Odds
Stake
Result
Status
China PR - CSL
Beijing Guoan vs Jiangsu Suning
1X2
Beijing Guoan
-109
🍊50,000
0 : 0
LOSE
Status : LOSE
Outcome : 🍊0
Bet #2766390 Placed:
Kick-Off
Competition
Match
Soccer Picks
Odds
Stake
Result
Status
Brazil - Serie B
Paysandu vs Boa
In-Play 1X2
Draw
0-0 (69')
-136
🍊50,000
0 : 0
WIN
Status : WIN
Outcome : 🍊86,500
Bet #2750629 Placed:
Kick-Off
Competition
Match
Soccer Picks
Odds
Stake
Result
Status
Venezuela - Primera División
Zamora vs Monagas
1X2
Monagas
375
🍊50,000
1 : 3
WIN
Status : WIN
Outcome : 🍊237,500
Bet #2750627 Placed:
Kick-Off
Competition
Match
Soccer Picks
Odds
Stake
Result
Status
Argentina - Prim B Metro
Defensores de Belgrano vs Colegiales
1X2
Defensores de Belgrano
105
🍊50,000
1 : 0
WIN
USA - NASL
Puerto Rico vs San Francisco Deltas
1X2
Puerto Rico
120
1 : 3
LOSE
Status : LOSE
Outcome : 🍊0
Bet #2750626 Placed:
Kick-Off
Competition
Match
Soccer Picks
Odds
Stake
Result
Status
USA - NASL
Indy Eleven vs Jacksonville Armada
1X2
Draw
220
🍊50,000
1 : 4
LOSE
Status : LOSE
Outcome : 🍊0
Bet #2750625 Placed:
Kick-Off
Competition
Match
Soccer Picks
Odds
Stake
Result
Status
Bolivia - Primera División
Petrolero Yacuiba vs Sport Boys
In-Play 1X2
Draw
2-2 (58')
140
🍊50,000
2 : 2
WIN
Status : WIN
Outcome : 🍊120,000
Bet #2750624 Placed:
Kick-Off
Competition
Match
Soccer Picks
Odds
Stake
Result
Status
Peru - Segunda División
Willy Serrato vs Deportivo Coopsol
In-Play 1X2
Draw
1-1 (71')
100
🍊50,000
1 : 4
LOSE
Status : LOSE
Outcome : 🍊0
Bet #2750523 Placed:
Kick-Off
Competition
Match
Soccer Picks
Odds
Stake
Result
Status
Brazil - Serie D
Ituano vs Metropolitano
In-Play 1X2
Draw
0-0 (71')
-136
🍊50,000
0 : 0
WIN
Status : WIN
Outcome : 🍊86,500
Bet #2750522 Placed:
Kick-Off
Competition
Match
Soccer Picks
Odds
Stake
Result
Status
Ecuador - Liga Pro
Independiente del Valle vs LDU Quito
In-Play 1X2
Draw
0-1 (27')
220
🍊50,000
2 : 1
LOSE
Status : LOSE
Outcome : 🍊0
Bet #2750521 Placed:
Kick-Off
Competition
Match
Soccer Picks
Odds
Stake
Result
Status
USA - NASL
NY Cosmos B vs North Carolina
In-Play 1X2
North Carolina
1-2 (59')
-125
🍊50,000
2 : 2
LOSE
Status : LOSE
Outcome : 🍊0
Bet #2750516 Placed:
Kick-Off
Competition
Match
Soccer Picks
Odds
Stake
Result
Status
Peru - Primera División
Sporting Cristal vs Universidad San Martín
In-Play 1X2
Sporting Cristal
1-0 (66')
-588
🍊50,000
2 : 1
Rejected ?
Status : DRAW
Outcome : 🍊50,000
Bet #2750515 Placed:
Kick-Off
Competition
Match
Soccer Picks
Odds
Stake
Result
Status
Brazil - Serie B
Brasil de Pelotas vs Ceará
In-Play 1X2
Draw
2-3 (90')
1000
🍊50,000
2 : 3
LOSE
Status : LOSE
Outcome : 🍊0
Bet #2750510 Placed:
Kick-Off
Competition
Match
Soccer Picks
Odds
Stake
Result
Status
Paraguay - Division Profesional
Libertad vs Olimpia
In-Play 1X2
Libertad
2-0 (62')
-1999
🍊50,000
3 : 0
WIN
Status : WIN
Outcome : 🍊52,500
Bet #2750506 Placed:
Kick-Off
Competition
Match
Soccer Picks
Odds
Stake
Result
Status
Bolivia - Primera División
Petrolero Yacuiba vs Sport Boys
In-Play 1X2
Sport Boys
0-0 (4')
188
🍊50,000
2 : 2
LOSE
Status : LOSE
Outcome : 🍊0
Bet #2749022 Placed:
Kick-Off
Competition
Match
Soccer Picks
Odds
Stake
Result
Status
Indonesia - Liga 1
Arema vs Perseru Serui
1X2
Perseru Serui
600
🍊50,000
:
VOID ?
Status : DRAW
Outcome : 🍊50,000
Bet #2746066 Placed:
Kick-Off
Competition
Match
Soccer Picks
Odds
Stake
Result
Status
World - U20 World Cup
Italy U20 vs England U20
In-Play Half Time / Full Time
Home - Draw
1-0 (38')
240
🍊50,000
1 : 3
LOSE
Status : LOSE
Outcome : 🍊0
Bet #2746032 Placed:
Kick-Off
Competition
Match
Soccer Picks
Odds
Stake
Result
Status
World - Friendlies
Cambodia vs Indonesia
Correct Score
0 - 1
1200
🍊50,000
0 : 2
LOSE
Status : LOSE
Outcome : 🍊0
Bet #2746030 Placed:
Kick-Off
Competition
Match
Soccer Picks
Odds
Stake
Result
Status
World - U20 World Cup
Italy U20 vs England U20
In-Play Half Time / Full Time
Draw - Home
1-0 (7')
1100
🍊50,000
1 : 3
LOSE
Status : LOSE
Outcome : 🍊0
Bet #2745980 Placed:
Kick-Off
Competition
Match
Soccer Picks
Odds
Stake
Result
Status
Indonesia - Liga 1
PS TIRA vs Persija
1X2
PS TIRA
120
🍊50,000
0 : 2
LOSE
Indonesia - Liga 1
Semen Padang vs PSM
1X2
Semen Padang
130
2 : 1
WIN
Argentina - Copa Argentina
Olimpo vs Ferro Carril Oeste
1X2
Olimpo
-133
1 : 0
WIN
Finland - Kakkonen
PK-37 vs KajHa
1X2
PK-37
-222
2 : 3
LOSE
World - Friendlies
Cambodia vs Indonesia
1X2
Indonesia
-161
0 : 2
WIN
Status : LOSE
Outcome : 🍊0
Bet #2745889 Placed:
Kick-Off
Competition
Match
Soccer Picks
Odds
Stake
Result
Status
World - U20 World Cup
Uruguay U20 vs Venezuela U20
In-Play 1X2
Draw
1-0 (68')
350
🍊50,000
1 : 1
WIN
Status : WIN
Outcome : 🍊225,000
Bet #2745331 Placed:
Kick-Off
Competition
Match
Soccer Picks
Odds
Stake
Result
Status
Brazil - Serie A
Coritiba vs Palmeiras
Correct Score
2 - 1
900
🍊50,000
1 : 0
LOSE
Status : LOSE
Outcome : 🍊0
Bet #2745322 Placed:
Kick-Off
Competition
Match
Soccer Picks
Odds
Stake
Result
Status
Algeria - Ligue 1
Saoura vs MC Oran
In-Play 1X2
Draw
0-0 (24')
240
🍊50,000
2 : 0
LOSE
Argentina - Copa Argentina
Sarmiento vs Brown de Adrogué
In-Play 1X2
Draw
0-0 (HT)
125
1 : 0
LOSE
Status : LOSE
Outcome : 🍊0
Bet #2745112 Placed:
Kick-Off
Competition
Match
Soccer Picks
Odds
Stake
Result
Status
Argentina - Copa Argentina
Atlético Rafaela vs Almagro
In-Play 1X2
Draw
0-0 (38')
200
🍊50,000
1 : 0
LOSE
Status : LOSE
Outcome : 🍊0
Bet #2744993 Placed:
Kick-Off
Competition
Match
Soccer Picks
Odds
Stake
Result
Status
Sweden - Svenska Cupen
Tullinge vs Haninge
In-Play 1X2
Tullinge
0-1 (25')
3300
🍊50,000
4 : 3
WIN
Status : WIN
Outcome : 🍊1,700,000
Bet #2744989 Placed:
Kick-Off
Competition
Match
Soccer Picks
Odds
Stake
Result
Status
USA - NASL
NY Cosmos B vs Edmonton
Half Time / Full Time
Home - Home
140
🍊50,000
2 : 4
(1 : 0)
LOSE
Status : LOSE
Outcome : 🍊0
Bet #2744982 Placed:
Kick-Off
Competition
Match
Soccer Picks
Odds
Stake
Result
Status
World - Friendlies
Bolivia vs Nicaragua
Half Time / Full Time
Draw - Draw
900
🍊50,000
3 : 2
(1 : 2)
LOSE
Status : LOSE
Outcome : 🍊0
Bet #2744967 Placed:
Kick-Off
Competition
Match
Soccer Picks
Odds
Stake
Result
Status
World - Friendlies
Italy vs Uruguay
Correct Score
2 - 1
750
🍊50,000
3 : 0
LOSE
Status : LOSE
Outcome : 🍊0
Bet #2744960 Placed:
Kick-Off
Competition
Match
Soccer Picks
Odds
Stake
Result
Status
World - Friendlies
Spain vs Colombia
Correct Score
3 - 1
1200
🍊50,000
2 : 2
LOSE
Status : LOSE
Outcome : 🍊0
Bet #2744956 Placed:
Kick-Off
Competition
Match
Soccer Picks
Odds
Stake
Result
Status
Algeria - Ligue 1
Saoura vs MC Oran
Correct Score
0 - 0
550
🍊50,000
2 : 0
LOSE
Status : LOSE
Outcome : 🍊0
Bet #2744949 Placed:
Kick-Off
Competition
Match
Soccer Picks
Odds
Stake
Result
Status
Algeria - Ligue 1
USM Alger vs USM Bel Abbès
Correct Score
2 - 1
800
🍊50,000
6 : 2
LOSE
Status : LOSE
Outcome : 🍊0
Bet #2744942 Placed:
Kick-Off
Competition
Match
Soccer Picks
Odds
Stake
Result
Status
Argentina - Copa Argentina
Atlético Rafaela vs Almagro
1X2
Atlético Rafaela
-153
🍊50,000
1 : 0
WIN
Iceland - 1. Deild
Keflavík vs Haukar
Correct Score
1 - 1
700
3 : 0
LOSE
Status : LOSE
Outcome : 🍊0
Bet #2743961 Placed:
Kick-Off
Competition
Match
Soccer Picks
Odds
Stake
Result
Status
World - Friendlies
China PR vs Philippines
Half Time / Full Time
Draw - Home
240
🍊50,000
8 : 1
(3 : 1)
LOSE
World - Friendlies
Hong Kong vs Jordan
Both Teams to Score
Yes
100
0 : 0
LOSE
Status : LOSE
Outcome : 🍊0
Bet #2742650 Placed:
Kick-Off
Competition
Match
Soccer Picks
Odds
Stake
Result
Status
Brazil - Serie B
Juventude vs Criciúma
1X2
Draw
230
🍊50,000
1 : 0
LOSE
Status : LOSE
Outcome : 🍊0
Bet #2742649 Placed:
Kick-Off
Competition
Match
Soccer Picks
Odds
Stake
Result
Status
Brazil - Serie B
Náutico vs Oeste
1X2
Oeste
275
🍊50,000
1 : 1
LOSE
Status : LOSE
Outcome : 🍊0
Bet #2742637 Placed:
Kick-Off
Competition
Match
Soccer Picks
Odds
Stake
Result
Status
Brazil - Serie B
Goiás vs Santa Cruz
Over / Under
Over 2.5
120
🍊50,000
2 : 1
WIN
Brazil - Serie B
Londrina vs Paraná
Over / Under
Over 1.5
-208
1 : 1
WIN
Status : WIN
Outcome : 🍊162,800
Bet #2742634 Placed:
Kick-Off
Competition
Match
Soccer Picks
Odds
Stake
Result
Status
Brazil - Serie B
Guarani vs Boa
Correct Score
2 - 1
800
🍊50,000
2 : 1
WIN
Status : WIN
Outcome : 🍊450,000
Bet #2742633 Placed:
Kick-Off
Competition
Match
Soccer Picks
Odds
Stake
Result
Status
World - Friendlies
Algeria vs Guinea
1X2
Algeria
-175
🍊50,000
2 : 1
WIN
World - Friendlies
Uzbekistan vs Thailand
1X2
Uzbekistan
-454
2 : 0
WIN
World - Friendlies
Israel vs Moldova
1X2
Israel
-454
1 : 1
LOSE
Status : LOSE
Outcome : 🍊0
Bet #2742632 Placed:
Kick-Off
Competition
Match
Soccer Picks
Odds
Stake
Result
Status
Korea Republic - FA Cup
Jeju United vs Suwon Bluewings
1X2
Suwon Bluewings
190
🍊50,000
0 : 2
WIN
Brazil - Serie A
Fluminense vs Athletico Paranaense
1X2
Fluminense
-166
1 : 1
LOSE
World - Friendlies
Denmark vs Germany
1X2
Germany
100
1 : 1
LOSE
Argentina - Prim B Metro
Deportivo Morón vs Platense
Over / Under
Over 2.5
135
2 : 1
WIN
Status : LOSE
Outcome : 🍊0
Bet #2740831 Placed:
Kick-Off
Competition
Match
Soccer Picks
Odds
Stake
Result
Status
Germany - Play-offs 4/5
Seligenporten vs Viktoria Aschaffenburg
1X2
Seligenporten
-188
🍊50,000
0 : 1
LOSE
Sweden - Division 1
Oddevold vs Utsikten
1X2
Utsikten
125
1 : 3
WIN
World - Friendlies
FYR Macedonia vs Turkey
1X2
Turkey
-105
0 : 0
LOSE
World - Friendlies
Belgium vs Czech Republic
1X2
Belgium
-227
2 : 1
WIN
Korea Republic - K League 2
Asan Mugunghwa vs Seoul E-Land
1X2
Asan Mugunghwa
-161
1 : 0
WIN
Korea Republic - K League 2
Busan I'Park vs Daejeon Citizen
1X2
Busan I'Park
-200
2 : 1
WIN
Status : LOSE
Outcome : 🍊0
Bet #2740830 Placed:
Kick-Off
Competition
Match
Soccer Picks
Odds
Stake
Result
Status
Iceland - Úrvalsdeild
Víkingur Ólafsvík vs KA
1X2
Draw
250
🍊50,000
1 : 4
LOSE
Germany - Play-offs 4/5
Greuther Fürth II vs Pipinsried
1X2
Draw
350
1 : 1
WIN
Status : LOSE
Outcome : 🍊0
Bet #2740824 Placed:
Kick-Off
Competition
Match
Soccer Picks
Odds
Stake
Result
Status
Indonesia - Liga 1
Persegres Gresik United vs Persela
Correct Score
1 - 1
600
🍊50,000
0 : 2
LOSE
Status : LOSE
Outcome : 🍊0
Bet #2740820 Placed:
Kick-Off
Competition
Match
Soccer Picks
Odds
Stake
Result
Status
Japan - J2 League
Roasso Kumamoto vs Kyoto Sanga
1X2
Kyoto Sanga
110
🍊50,000
0 : 3
WIN
Status : WIN
Outcome : 🍊105,000
Bet #2740819 Placed:
Kick-Off
Competition
Match
Soccer Picks
Odds
Stake
Result
Status
Romania - Liga I
Târgu Mureş vs Politehnica Iași
1X2
Draw
230
🍊50,000
1 : 1
WIN
Status : WIN
Outcome : 🍊165,000
Bet #2740586 Placed:
Kick-Off
Competition
Match
Soccer Picks
Odds
Stake
Result
Status
Paraguay - Division Profesional
Olimpia vs Nacional
In-Play Over / Under
Over 2
0-0 (27')
130
🍊50,000
0 : 0
LOSE
Status : LOSE
Outcome : 🍊0
Bet #2740585 Placed:
Kick-Off
Competition
Match
Soccer Picks
Odds
Stake
Result
Status
Paraguay - Division Profesional
Olimpia vs Nacional
In-Play 1X2
Olimpia
0-0 (27')
-149
🍊50,000
0 : 0
LOSE
Status : LOSE
Outcome : 🍊0
Bet #2740574 Placed:
Kick-Off
Competition
Match
Soccer Picks
Odds
Stake
Result
Status
Brazil - Serie A
Cruzeiro vs Chapecoense
In-Play Over / Under
Over 1.5
0-0 (21')
-142
🍊50,000
0 : 2
WIN
Status : WIN
Outcome : 🍊85,000
Bet #2740575 Placed:
Kick-Off
Competition
Match
Soccer Picks
Odds
Stake
Result
Status
Brazil - Serie A
Cruzeiro vs Chapecoense
In-Play Over / Under
Under 3.5
0-0 (21')
-909
🍊50,000
0 : 2
WIN
Status : WIN
Outcome : 🍊55,500
Bet #2740573 Placed:
Kick-Off
Competition
Match
Soccer Picks
Odds
Stake
Result
Status
Colombia - Primera A
Millonarios vs Atlético Bucaramanga
Over / Under
Over 2.5
-105
🍊50,000
2 : 0
LOSE
USA - MLS
Orlando City vs Chicago Fire
1X2
Draw
250
0 : 0
WIN
Status : LOSE
Outcome : 🍊0
Bet #2740565 Placed:
Kick-Off
Competition
Match
Soccer Picks
Odds
Stake
Result
Status
Argentina - Superliga
Boca Juniors vs Independiente
In-Play 1X2
Boca Juniors
0-0 (9')
120
🍊50,000
3 : 0
WIN
Status : WIN
Outcome : 🍊110,000
Bet #2740564 Placed:
Kick-Off
Competition
Match
Soccer Picks
Odds
Stake
Result
Status
Argentina - Superliga
Atlético Tucumán vs San Martín San Juan
In-Play 1X2
Atlético Tucumán
0-0 (40')
125
🍊50,000
1 : 2
LOSE
Status : LOSE
Outcome : 🍊0
Bet #2737213 Placed:
Kick-Off
Competition
Match
Soccer Picks
Odds
Stake
Result
Status
Indonesia - Liga 1
Persiba Balikpapan vs Borneo
Double Chance
1X
-454
🍊50,000
3 : 2
WIN
Indonesia - Liga 1
PSM vs Persipura
Double Chance
X2
100
5 : 1
LOSE
Status : LOSE
Outcome : 🍊0
Bet #2737205 Placed:
Kick-Off
Competition
Match
Soccer Picks
Odds
Stake
Result
Status
Indonesia - Liga 1
Persiba Balikpapan vs Borneo
1X2
Draw
260
🍊50,000
3 : 2
LOSE
Indonesia - Liga 1
PSM vs Persipura
1X2
Draw
260
5 : 1
LOSE
Status : LOSE
Outcome : 🍊0
Bet #2736815 Placed:
Kick-Off
Competition
Match
Soccer Picks
Odds
Stake
Result
Status
Japan - J2 League
Yokohama vs Renofa Yamaguchi
1X2
Yokohama
120
🍊25,000
1 : 0
WIN
Vietnam - Cup
Da Nang vs FLC Thanh Hoa
1X2
Da Nang
110
5 : 1
WIN
Status : WIN
Outcome : 🍊115,500