Soccer Tipster Profile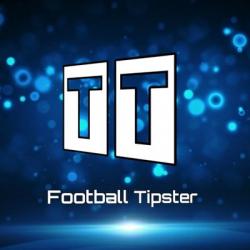 Country

ENGLAND

Total Balance
🍊1,000,000.00

Winning Streak
13

Losing Streak
5

Expertise
In-Play 1X2
Statsmyname participated in the following rounds of Tipsters Competition:
Biography
welcome to our page.. Tired of losing your money every month on accumulators? tired of one goal letting you down? Statsmyname's betting system allows for the occasional losing bet, our system allows for losing bets to occur throughout the month and still leave the punter ie you, in profit each and every month.. statsmyname tips are all fully researched and scrutinized before being published.
Feedback for Soccer Tipster Statsmyname
Latest Messages for Statsmyname:
soccerpunter

statsmyname

thanks guys.. Great website btw
Ollah007

yeah, u doing wel with your punt, keep it up, caz you avnt lose a single match
statsmyname

thanks ollah007, we always expect the odd loser, specially with the late goal curse, but we always try to get more winners in the long run
This discussion is part of the Soccer Forum.
Write a comment:
Character Count:
0
Write a detailed comment of at least 150 characters to earn a reward point.
✓
Charting of Tipster Profit Per Round
Statsmyname's Rankings in Tipsters Competition Show-Hide
| # | Football Tipster | Win | Lose | Draw | Win % | Profit % | Pending | Outstanding | Total Balance |
| --- | --- | --- | --- | --- | --- | --- | --- | --- | --- |
| 1 | 18dozzynex | 1 | 7 | 0 | 12.50 | 845.34% | 🍊0 | 🍊9,453,440 | 🍊9,453,440 |
| 2 | anoa | 40 | 62 | 5 | 39.22 | 477.45% | 🍊200,000 | 🍊5,574,450 | 🍊5,774,450 |
| 3 | aligaconsult | 7 | 7 | 1 | 50.00 | 446.20% | 🍊100,000 | 🍊5,362,000 | 🍊5,462,000 |
| 4 | wisam | 16 | 19 | 0 | 45.71 | 354.56% | 🍊150,000 | 🍊4,395,605 | 🍊4,545,605 |
| 5 | cena | 54 | 87 | 11 | 38.30 | 293.02% | 🍊200,000 | 🍊3,730,231 | 🍊3,930,231 |