Soccer Tipster Profile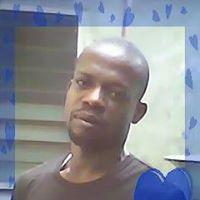 Country

NIGERIA

Total Balance
🍊1,000,000.00

Winning Streak
4

Losing Streak
7

Expertise
1X2
Henbergo20 participated in the following rounds of Tipsters Competition:
Feedback for Soccer Tipster Henbergo20
Latest Messages for Henbergo20:
ekowt2

loraraymond32

baba which way nah... make men collect game for ur sside nah
Henbergo20

This site is really superb! Definitely the best. The competion has made me to be more careful picking my sellections, thumb up i will be among the first ten this month
soccerpunter

Glad to know that you are enjoying SoccerPunter Tipsters Competition and it has changed your life for a better.
ekamsy01

chairman sir the best site ever congrats on your current ranking position all the same you'r so good in forecasting this games
dalmedo

great job
This discussion is part of the Soccer Forum.
Write a comment:
Character Count:
0
Write a detailed comment of at least 350 characters to earn a reward point.
✓
Charting of Tipster Profit Per Round
Henbergo20's Rankings in Tipsters Competition Show-Hide
| # | Football Tipster | Win | Lose | Draw | Win % | Profit % | Pending | Outstanding | Total Balance |
| --- | --- | --- | --- | --- | --- | --- | --- | --- | --- |
| 1 | yenzam77 | 56 | 99 | 13 | 36.13 | 303.01% | 🍊0 | 🍊4,030,120 | 🍊4,030,120 |
| 2 | johnny67 | 248 | 240 | 55 | 50.82 | 222.89% | 🍊60,000 | 🍊3,168,878 | 🍊3,228,878 |
| 3 | Erwaku | 80 | 172 | 8 | 31.75 | 217.86% | 🍊110,000 | 🍊3,068,625 | 🍊3,178,625 |
| 4 | Peter121 | 168 | 69 | 7 | 70.89 | 200.34% | 🍊0 | 🍊3,003,400 | 🍊3,003,400 |
| 5 | haim1310 | 78 | 103 | 12 | 43.09 | 189.72% | 🍊60,000 | 🍊2,837,242 | 🍊2,897,242 |