Soccer Tipster Profile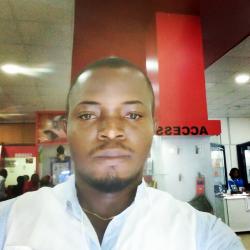 Country

NIGERIA

Winning Streak
6

Losing Streak
10

Expertise
Over/Under - 1st Half
Nelly01 participated in the following rounds of Tipsters Competition:
Biography
I am an intuitive punter that would like to Increase my furtune on football betting,like you know am a Nigerian who lobes sports would be glad to get fixed games someday of its out there but for now i will continue to earn and learn.
Feedback for Soccer Tipster Nelly01
Latest Messages for Nelly01:
nelly01

ekenelucky

nelly nice one,how can i get ur tips
Black2017

@Nelly01 my guy you're too good. Always follow you, I have observed you a good tipster. You were born to destroy bookies. My guy you're blessed
nelly01

Thanks blacky and we going to do more we almost there.
Smoothwaves68

Nice games,kudoa
davidsonmc001

nice one bro
Kaycroth

bruh are you okay we exchange live betting preidiction you seem good at it..?
nwako3107

@nelly01 I have always been your number one fan .... Nice games .....
boggleman

love the good news about you
This discussion is part of the Soccer Forum.
Write a comment:
Character Count:
0
Write a detailed comment of at least 150 characters to earn a reward point.
✓
Charting of Tipster Profit Per Round
Evolution of Tipster's Balance in Round #111
Nelly01's Rankings in Tipsters Competition Show-Hide
| # | Football Tipster | Win | Lose | Draw | Win % | Profit % | Pending | Outstanding | Total Balance |
| --- | --- | --- | --- | --- | --- | --- | --- | --- | --- |
| 4 | AVATAR | 59 | 111 | 10 | 34.71 | 213.19% | $75,000.00 | $3,056,871.25 | $3,131,871.25 |
| 5 | Kally25 | 19 | 14 | 1 | 57.58 | 209.21% | $0.00 | $3,092,100.00 | $3,092,100.00 |
| 6 | jasoon | 220 | 186 | 59 | 54.19 | 159.86% | $250,000.00 | $2,348,557.68 | $2,598,557.68 |
| 7 | nelly01 | 20 | 39 | 7 | 33.90 | 120.26% | $121,634.00 | $2,081,000.01 | $2,202,634.01 |
| 8 | Kel16 | 47 | 70 | 2 | 40.17 | 114.90% | $45,000.00 | $2,103,994.06 | $2,148,994.06 |
Nelly01's biggest wins in round 111Show-Hide
Bet #2888662 Placed:
Kick-Off
Competition
Match
Soccer Picks
Odds
Stake
Result
Status
France - Ligue 2
Valenciennes vs Lens
1X2
Valenciennes
225
$50,000.00
1 : 0
WIN
Singapore - S.League
Warriors vs Geylang International
1X2
Geylang International
333
0 : 2
WIN
Netherlands - Eerste Divisie
Helmond Sport vs Ajax II
1X2
Ajax II
115
1 : 4
WIN
Status : WIN
Outcome : $1,512,793.75
Bet #2864768 Placed:
Kick-Off
Competition
Match
Soccer Picks
Odds
Stake
Result
Status
Netherlands - Eerste Divisie
NEC vs Eindhoven
Over/Under - 1st Half
Over 0.5
-454
$50,000.00
2 : 1
WIN
World - Club Friendlies
Roma vs Chapecoense
Over/Under - 1st Half
Over 0.5
-400
4 : 1
WIN
Europe - WC Qualification Europe
Czech Republic vs Germany
Over/Under - 1st Half
Over 0.5
-333
1 : 2
WIN
N/C America - WC Qualification CONCACAF
United States vs Costa Rica
Over/Under - 1st Half
Over 0.5
-200
0 : 2
WIN
Europe - UEFA U21 Championship
Kosovo U21 vs Norway U21
Over/Under - 1st Half
Over 0.5
-400
3 : 2
WIN
Republic of Ireland - Premier Division
Bohemians vs Galway United
Over/Under - 1st Half
Over 0.5
-227
1 : 1
WIN
Netherlands - Eerste Divisie
Helmond Sport vs Go Ahead Eagles
Over/Under - 1st Half
Over 0.5
-333
1 : 1
WIN
Africa - WC Qualification Africa
Nigeria vs Cameroon
In-Play 1X2
Nigeria
1-0 (43')
-400
4 : 0
Rejected ?
Europe - WC Qualification Europe
Norway vs Azerbaijan
Over/Under - 1st Half
Over 0.5
-188
2 : 0
WIN
Africa - WC Qualification Africa
Cape Verde Islands vs South Africa
Over/Under - 1st Half
Over 0.5
-161
2 : 1
WIN
Status : WIN
Outcome : $862,376.20
Bet #2897381 Placed:
Kick-Off
Competition
Match
Soccer Picks
Odds
Stake
Result
Status
Japan - Emperor Cup
Cerezo Osaka vs Nagoya Grampus
In-Play 1X2
Cerezo Osaka
1-0 (76')
-333
$50,000.00
1 : 0
WIN
Japan - Emperor Cup
Urawa Reds vs Kashima Antlers
In-Play 1X2
Kashima Antlers
2-3 (76')
-400
2 : 4
WIN
Korea Republic - K League Classic
Suwon Bluewings vs Jeju United
In-Play 1X2
Jeju United
1-2 (46')
-149
2 : 3
WIN
Japan - Emperor Cup
Matsumoto Yamaga vs Vissel Kobe
In-Play 1X2
Vissel Kobe
0-1 (76')
-344
0 : 2
WIN
Status : WIN
Outcome : $175,036.88
Bet #2886273 Placed:
Kick-Off
Competition
Match
Soccer Picks
Odds
Stake
Result
Status
Slovakia - Cup
Spartak Myjava vs Púchov
In-Play 1X2
Spartak Myjava
1-0 (49')
-175
$50,000.00
2 : 0
WIN
Status : WIN
Outcome : $78,500.00
Bet #2897742 Placed:
Kick-Off
Competition
Match
Soccer Picks
Odds
Stake
Result
Status
Ukraine - Cup
Kolos Kovalivka vs Mariupol'
In-Play 1X2
Mariupol'
1-2 (66')
-555
$50,000.00
1 : 2
WIN
Status : WIN
Outcome : $59,000.00
Bet #2866773 Placed:
Kick-Off
Competition
Match
Soccer Picks
Odds
Stake
Result
Status
Russia - FNL
Orenburg vs Krylya Sovetov
In-Play 1X2
Orenburg
3-2 (90')
-999
$50,000.00
3 : 2
WIN
Status : WIN
Outcome : $55,000.00
Bet #2893719 Placed:
Kick-Off
Competition
Match
Soccer Picks
Odds
Stake
Result
Status
Portugal - Primeira Liga
Sporting Braga vs Vitória Guimarães
In-Play 1X2
Sporting Braga
2-1 (79')
-1249
$50,000.00
2 : 1
WIN
Status : WIN
Outcome : $54,000.00
Bet #2874820 Placed:
Kick-Off
Competition
Match
Soccer Picks
Odds
Stake
Result
Status
Spain - Copa del Rey
Real Murcia vs Racing Ferrol
In-Play 1X2
Real Murcia
2-1 (74')
-1428
$50,000.00
4 : 1
WIN
Status : WIN
Outcome : $53,500.00
Bet #2866772 Placed:
Kick-Off
Competition
Match
Soccer Picks
Odds
Stake
Result
Status
Poland - I Liga
Odra Opole vs Chojniczanka Chojnice
In-Play 1X2
Odra Opole
2-1 (90')
-1428
$50,000.00
2 : 1
WIN
Status : WIN
Outcome : $53,500.00
Bet #2886271 Placed:
Kick-Off
Competition
Match
Soccer Picks
Odds
Stake
Result
Status
Slovakia - Cup
Pata vs Lokomotíva Zvolen
In-Play 1X2
Lokomotíva Zvolen
0-1 (36')
-1666
$50,000.00
0 : 3
WIN
Status : WIN
Outcome : $53,000.00
Bet #2886272 Placed:
Kick-Off
Competition
Match
Soccer Picks
Odds
Stake
Result
Status
Slovakia - Cup
Lokomotíva DNV vs DAC
In-Play 1X2
DAC
0-1 (49')
-1666
$50,000.00
0 : 3
WIN
Status : WIN
Outcome : $53,000.00
Bet #2893716 Placed:
Kick-Off
Competition
Match
Soccer Picks
Odds
Stake
Result
Status
Argentina - Superliga
Banfield vs Racing Club
In-Play 1X2
Banfield
1-0 (88')
-1999
$50,000.00
1 : 0
WIN
Status : WIN
Outcome : $52,500.00
Bet #2874819 Placed:
Kick-Off
Competition
Match
Soccer Picks
Odds
Stake
Result
Status
Spain - Copa del Rey
Rayo Vallecano vs Tenerife
In-Play 1X2
Tenerife
0-3 (HT)
-3333
$50,000.00
0 : 3
WIN
Status : WIN
Outcome : $51,500.00
Bet #2897740 Placed:
Kick-Off
Competition
Match
Soccer Picks
Odds
Stake
Result
Status
Slovenia - Cup
Mura vs Domžale
In-Play 1X2
Mura
3-1 (66')
-4999
$50,000.00
3 : 1
WIN
Status : WIN
Outcome : $51,000.00
Bet #2886269 Placed:
Kick-Off
Competition
Match
Soccer Picks
Odds
Stake
Result
Status
Europe - UEFA Youth League
Tottenham Hotspur U19 vs Borussia Dortmund U19
In-Play 1X2
Tottenham Hotspur U19
3-0 (48')
-4999
$50,000.00
4 : 0
WIN
Status : WIN
Outcome : $51,000.00
Nelly01's Bet Statement (Up to Last 100 Predictions)Show-Hide
Bet #2901083 Placed:
Kick-Off
Competition
Match
Soccer Picks
Odds
Stake
Result
Status
Netherlands - Eerste Divisie
Almere City vs Oss
Over/Under - 1st Half
Over 0.5
-400
$5,000.00
2 : 2
WIN
Netherlands - Eerste Divisie
Emmen vs Go Ahead Eagles
Over/Under - 1st Half
Over 0.5
-333
0 : 0
LOSE
Netherlands - Eerste Divisie
RKC Waalwijk vs Utrecht II
Over/Under - 1st Half
Over 0.5
-344
2 : 2
WIN
Netherlands - Eerste Divisie
Volendam vs De Graafschap
Over/Under - 1st Half
Over 0.5
-333
0 : 0
LOSE
Netherlands - Eerste Divisie
Helmond Sport vs Dordrecht
Over/Under - 1st Half
Over 0.5
-303
1 : 2
WIN
Germany - Bundesliga
Bayern München vs Wolfsburg
Over/Under - 1st Half
Under 2.5
-400
2 : 2
WIN
Status : LOSE
Outcome : $0.00
Bet #2901070 Placed:
Kick-Off
Competition
Match
Soccer Picks
Odds
Stake
Result
Status
Iran - Persian Gulf Pro League
Sanat Naft vs Foolad
In-Play 1X2
Foolad
0-1 (90')
-1999
$50,000.00
0 : 1
Rejected ?
Status : DRAW
Outcome : $50,000.00
Bet #2901067 Placed:
Kick-Off
Competition
Match
Soccer Picks
Odds
Stake
Result
Status
Denmark - Superliga
Nordsjælland vs SønderjyskE
In-Play 1X2
Nordsjælland
2-0 (25')
-999
$50,000.00
2 : 2
LOSE
Status : LOSE
Outcome : $0.00
Bet #2901066 Placed:
Kick-Off
Competition
Match
Soccer Picks
Odds
Stake
Result
Status
Egypt - Premier League
Al Mokawloon vs Al Ittihad
In-Play 1X2
Al Mokawloon
3-2 (90')
-4999
$50,000.00
3 : 2
Rejected ?
Status : DRAW
Outcome : $50,000.00
Bet #2901047 Placed:
Kick-Off
Competition
Match
Soccer Picks
Odds
Stake
Result
Status
Austria - 1. Liga
Kapfenberger SV vs Wattens
In-Play 1X2
Wattens
0-1 (43')
-175
$10,000.00
1 : 1
LOSE
Algeria - Ligue 1
Paradou AC vs USM Blida
In-Play 1X2
Paradou AC
1-0 (55')
-500
1 : 0
WIN
Status : LOSE
Outcome : $0.00
Bet #2901045 Placed:
Kick-Off
Competition
Match
Soccer Picks
Odds
Stake
Result
Status
Egypt - Premier League
Al Mokawloon vs Al Ittihad
In-Play 1X2
Al Ittihad
1-2 (79')
-344
$10,000.00
3 : 2
LOSE
Poland - Ekstraklasa
Piast Gliwice vs Arka Gdynia
In-Play 1X2
Arka Gdynia
0-1 (57')
-250
0 : 1
WIN
Status : LOSE
Outcome : $0.00
Bet #2899589 Placed:
Kick-Off
Competition
Match
Soccer Picks
Odds
Stake
Result
Status
Estonia - Meistriliiga
FCI Tallinn vs Trans
1X2
FCI Tallinn
-500
$5,000.00
1 : 3
LOSE
Bulgaria - First League
CSKA Sofia vs Dunav 2010
1X2
CSKA Sofia
-333
3 : 0
WIN
France - Ligue 1
Nice vs Angers SCO
1X2
Nice
-120
2 : 2
LOSE
Netherlands - Eerste Divisie
Eindhoven vs Den Bosch
1X2
Eindhoven
-142
0 : 1
LOSE
France - Ligue 1
Lille vs Monaco
1X2
Monaco
-149
0 : 4
WIN
Chile - Primera División
Colo-Colo vs San Luis
1X2
Colo-Colo
-200
3 : 0
WIN
France - Ligue 2
Bourg-en-Bresse vs Le Havre
Over/Under - 1st Half
Over 0.5
-227
2 : 1
WIN
Status : LOSE
Outcome : $0.00
Bet #2899576 Placed:
Kick-Off
Competition
Match
Soccer Picks
Odds
Stake
Result
Status
United Arab Emirates - Arabian Gulf League
Al Wasl vs Emirates
In-Play 1X2
Al Wasl
3-1 (77')
-9999
$50,000.00
3 : 1
WIN
Status : WIN
Outcome : $50,500.00
Bet #2899575 Placed:
Kick-Off
Competition
Match
Soccer Picks
Odds
Stake
Result
Status
Russia - Cup
Dinamo St. Petersburg vs Zenit
In-Play 1X2
Dinamo St. Petersburg
2-0 (50')
-454
$50,000.00
2 : 2
LOSE
Status : LOSE
Outcome : $0.00
Bet #2898522 Placed:
Kick-Off
Competition
Match
Soccer Picks
Odds
Stake
Result
Status
Portugal - Taça da Liga
Benfica vs Sporting Braga
In-Play 1X2
Benfica
1-0 (HT)
-454
$5,000.00
1 : 1
LOSE
Status : LOSE
Outcome : $0.00
Bet #2897742 Placed:
Kick-Off
Competition
Match
Soccer Picks
Odds
Stake
Result
Status
Ukraine - Cup
Kolos Kovalivka vs Mariupol'
In-Play 1X2
Mariupol'
1-2 (66')
-555
$50,000.00
1 : 2
WIN
Status : WIN
Outcome : $59,000.00
Bet #2897741 Placed:
Kick-Off
Competition
Match
Soccer Picks
Odds
Stake
Result
Status
Turkey - Cup
Tuzlaspor vs Zonguldak Kömürspor
In-Play 1X2
Tuzlaspor
1-0 (90+1')
-9999
$50,000.00
1 : 0
WIN
Status : WIN
Outcome : $50,500.00
Bet #2897740 Placed:
Kick-Off
Competition
Match
Soccer Picks
Odds
Stake
Result
Status
Slovenia - Cup
Mura vs Domžale
In-Play 1X2
Mura
3-1 (66')
-4999
$50,000.00
3 : 1
WIN
Status : WIN
Outcome : $51,000.00
Bet #2897739 Placed:
Kick-Off
Competition
Match
Soccer Picks
Odds
Stake
Result
Status
Serbia - Cup
Budućnost Dobanovci vs Voždovac
In-Play 1X2
Voždovac
1-2 (HT)
-1249
$50,000.00
3 : 3
Rejected ?
Status : DRAW
Outcome : $50,000.00
Bet #2897381 Placed:
Kick-Off
Competition
Match
Soccer Picks
Odds
Stake
Result
Status
Japan - Emperor Cup
Cerezo Osaka vs Nagoya Grampus
In-Play 1X2
Cerezo Osaka
1-0 (76')
-333
$50,000.00
1 : 0
WIN
Japan - Emperor Cup
Urawa Reds vs Kashima Antlers
In-Play 1X2
Kashima Antlers
2-3 (76')
-400
2 : 4
WIN
Korea Republic - K League Classic
Suwon Bluewings vs Jeju United
In-Play 1X2
Jeju United
1-2 (46')
-149
2 : 3
WIN
Japan - Emperor Cup
Matsumoto Yamaga vs Vissel Kobe
In-Play 1X2
Vissel Kobe
0-1 (76')
-344
0 : 2
WIN
Status : WIN
Outcome : $175,036.88
Bet #2896619 Placed:
Kick-Off
Competition
Match
Soccer Picks
Odds
Stake
Result
Status
Austria - Cup
Horn vs Hartberg
In-Play 1X2
Horn
2-2 (81')
500
$5,000.00
2 : 2
LOSE
Italy - Serie B
Parma vs Empoli
In-Play 1X2
Empoli
0-1 (37')
-175
1 : 2
WIN
Netherlands - KNVB Beker
Kozakken Boys vs De Graafschap
In-Play 1X2
Kozakken Boys
1-0 (67')
-161
1 : 1
Rejected ?
Italy - Serie B
Spezia vs Novara
In-Play 1X2
Spezia
1-0 (37')
-277
1 : 0
WIN
Italy - Serie B
Pescara vs Virtus Entella
In-Play 1X2
Pescara
1-0 (37')
-500
2 : 2
LOSE
Netherlands - KNVB Beker
Quick Boys vs Volendam
In-Play 1X2
Volendam
1-2 (66')
-250
1 : 3
WIN
Scotland - League Cup
Hibernian vs Livingston
In-Play Half Time / Full Time
Draw - Home
1-1 (22')
200
3 : 2
WIN
Status : LOSE
Outcome : $0.00
Bet #2896481 Placed:
Kick-Off
Competition
Match
Soccer Picks
Odds
Stake
Result
Status
Austria - Cup
Grödig vs LASK Linz
In-Play 1X2
Grödig
3-2 (69')
1000
$50,000.00
3 : 3
Rejected ?
Status : DRAW
Outcome : $50,000.00
Bet #2893719 Placed:
Kick-Off
Competition
Match
Soccer Picks
Odds
Stake
Result
Status
Portugal - Primeira Liga
Sporting Braga vs Vitória Guimarães
In-Play 1X2
Sporting Braga
2-1 (79')
-1249
$50,000.00
2 : 1
WIN
Status : WIN
Outcome : $54,000.00
Bet #2893717 Placed:
Kick-Off
Competition
Match
Soccer Picks
Odds
Stake
Result
Status
Brazil - Serie A
Corinthians vs Vasco da Gama
In-Play 1X2
Corinthians
1-0 (90+3')
-4999
$50,000.00
1 : 0
Rejected ?
Status : DRAW
Outcome : $50,000.00
Bet #2893716 Placed:
Kick-Off
Competition
Match
Soccer Picks
Odds
Stake
Result
Status
Argentina - Superliga
Banfield vs Racing Club
In-Play 1X2
Banfield
1-0 (88')
-1999
$50,000.00
1 : 0
WIN
Status : WIN
Outcome : $52,500.00
Bet #2893715 Placed:
Kick-Off
Competition
Match
Soccer Picks
Odds
Stake
Result
Status
Brazil - Serie A
Grêmio vs Chapecoense
In-Play 1X2
Chapecoense
0-1 (90+1')
-4999
$50,000.00
0 : 1
Rejected ?
Status : DRAW
Outcome : $50,000.00
Bet #2893714 Placed:
Kick-Off
Competition
Match
Soccer Picks
Odds
Stake
Result
Status
Brazil - Serie A
Vitória vs São Paulo
In-Play 1X2
São Paulo
1-2 (90+2')
-4999
$50,000.00
1 : 2
Rejected ?
Status : DRAW
Outcome : $50,000.00
Bet #2892078 Placed:
Kick-Off
Competition
Match
Soccer Picks
Odds
Stake
Result
Status
Italy - Serie A
Sassuolo vs Juventus
1X2
Juventus
-227
$20,000.00
1 : 3
WIN
Germany - Bundesliga
Hoffenheim vs Hertha BSC
1X2
Hoffenheim
-142
1 : 1
LOSE
Netherlands - Eredivisie
ADO Den Haag vs Ajax
1X2
Ajax
-400
1 : 1
LOSE
Italy - Serie A
Milan vs Udinese
1X2
Milan
-277
2 : 1
WIN
Germany - Bundesliga
Bayer Leverkusen vs Freiburg
1X2
Bayer Leverkusen
-227
4 : 0
WIN
Russia - Premier League
Rubin Kazan' vs Ural
1X2
Rubin Kazan'
-149
0 : 1
LOSE
England - Premier League
Manchester United vs Everton
1X2
Manchester United
-303
4 : 0
WIN
Germany - Bundesliga
Borussia Dortmund vs Köln
1X2
Borussia Dortmund
-400
5 : 0
WIN
Denmark - Superliga
Brøndby vs AaB
1X2
Brøndby
-227
0 : 0
LOSE
Norway - Eliteserien
Rosenborg vs Vålerenga
1X2
Rosenborg
-227
3 : 0
WIN
Bolivia - LFPB
Sport Boys vs Wilstermann
1X2
Sport Boys
-175
1 : 0
WIN
Status : LOSE
Outcome : $0.00
Bet #2891123 Placed:
Kick-Off
Competition
Match
Soccer Picks
Odds
Stake
Result
Status
USA - MLS
Chicago Fire vs DC United
1X2
Chicago Fire
-175
$10,000.00
3 : 0
WIN
USA - MLS
Real Salt Lake vs Portland Timbers
1X2
Real Salt Lake
-109
2 : 1
WIN
USA - MLS
LA Galaxy vs Toronto
1X2
Toronto
120
0 : 4
WIN
Denmark - Superliga
Midtjylland vs Hobro
1X2
Midtjylland
-200
5 : 1
WIN
Germany - Bundesliga
Hoffenheim vs Hertha BSC
1X2
Hoffenheim
-136
1 : 1
LOSE
England - Premier League
Chelsea vs Arsenal
1X2
Chelsea
-125
0 : 0
LOSE
Sweden - Allsvenskan
AIK vs Halmstad
1X2
AIK
-344
4 : 1
WIN
Italy - Serie A
Milan vs Udinese
1X2
Milan
-277
2 : 1
WIN
Greece - Super League
Panathinaikos vs Apollon Smirnis
1X2
Panathinaikos
-400
1 : 0
WIN
England - Premier League
Manchester United vs Everton
1X2
Manchester United
-277
4 : 0
WIN
Sweden - Allsvenskan
Malmö FF vs Hammarby
1X2
Malmö FF
-222
4 : 0
WIN
Denmark - Superliga
Brøndby vs AaB
1X2
Brøndby
-227
0 : 0
LOSE
Iceland - Úrvalsdeild
ÍA vs Stjarnan
1X2
Stjarnan
-222
2 : 2
LOSE
Portugal - Primeira Liga
Rio Ave vs Porto
1X2
Porto
-277
1 : 2
WIN
Greece - Super League
Lamia vs AEK Athens
1X2
AEK Athens
-454
0 : 1
WIN
Brazil - Serie A
Corinthians vs Vasco da Gama
1X2
Corinthians
-175
1 : 0
WIN
Status : LOSE
Outcome : $0.00
Bet #2891070 Placed:
Kick-Off
Competition
Match
Soccer Picks
Odds
Stake
Result
Status
Slovenia - 1. SNL
Triglav vs Rudar
In-Play 1X2
Rudar
0-1 (HT)
-400
$10,000.00
1 : 2
WIN
Italy - Serie C
Fondi vs Siracusa
In-Play 1X2
Siracusa
0-1 (29')
-227
1 : 3
WIN
Italy - Serie C
Modena vs Renate
In-Play 1X2
Renate
0-1 (29')
-149
0 : 3
WIN
Germany - Regionalliga
Stuttgarter Kickers vs Schott Mainz
In-Play 1X2
Stuttgarter Kickers
2-1 (HT)
-454
3 : 3
LOSE
Germany - Regionalliga
Schalding-Heining vs Unterföhring
In-Play 1X2
Schalding-Heining
2-1 (HT)
-303
4 : 2
WIN
Germany - Regionalliga
Eintracht Braunschw. II vs Weiche Flensburg
In-Play 1X2
Weiche Flensburg
0-1 (HT)
-400
0 : 2
WIN
England - Premier League
Crystal Palace vs Southampton
In-Play 1X2
Southampton
0-1 (73')
-400
0 : 1
WIN
England - National League
Leyton Orient vs Hartlepool United
In-Play 1X2
Hartlepool United
1-2 (72')
-188
1 : 2
WIN
Status : LOSE
Outcome : $0.00
Bet #2890769 Placed:
Kick-Off
Competition
Match
Soccer Picks
Odds
Stake
Result
Status
Czech Republic - FNL
Pardubice vs Znojmo
In-Play 1X2
Znojmo
0-1 (64')
-109
$9,000.00
0 : 1
WIN
Japan - J1 League
Albirex Niigata vs Kashima Antlers
In-Play 1X2
Albirex Niigata
1-0 (34')
110
2 : 4
LOSE
Japan - J1 League
Omiya Ardija vs Gamba Osaka
In-Play 1X2
Gamba Osaka
0-1 (33')
-277
2 : 2
LOSE
Status : LOSE
Outcome : $0.00
Bet #2890610 Placed:
Kick-Off
Competition
Match
Soccer Picks
Odds
Stake
Result
Status
Ukraine - Premier League
Oleksandria vs Stal Kamianske
1X2
Stal Kamianske
500
$50,000.00
4 : 1
LOSE
England - Championship
Sheffield United vs Norwich City
1X2
Sheffield United
138
0 : 1
LOSE
Northern Ireland - Premiership
Coleraine vs Carrick Rangers
1X2
Coleraine
-400
3 : 0
WIN
Japan - J1 League
Omiya Ardija vs Gamba Osaka
1X2
Gamba Osaka
120
2 : 2
LOSE
Japan - J1 League
Albirex Niigata vs Kashima Antlers
1X2
Kashima Antlers
-133
2 : 4
WIN
Japan - J1 League
Shimizu S-Pulse vs Kawasaki Frontale
Both Teams to Score
Yes
-149
0 : 3
LOSE
Status : LOSE
Outcome : $0.00
Bet #2889307 Placed:
Kick-Off
Competition
Match
Soccer Picks
Odds
Stake
Result
Status
Israel - Liga Leumit
Hapoel Petah Tikva vs Hapoel Nazareth Illit
1X2
Hapoel Petah Tikva
-149
$50,000.00
:
VOID ?
Malaysia - Malaysia Cup
Selangor vs Kedah
1X2
Kedah
138
:
VOID ?
Romania - Liga I
Juventus Bucureşti vs Botoşani
1X2
Botoşani
130
0 : 2
WIN
Sweden - Allsvenskan
Häcken vs Elfsborg
1X2
Häcken
-120
3 : 0
WIN
Malaysia - Malaysia Cup
FELDA United vs PKNP
1X2
FELDA United
-200
:
VOID ?
Malaysia - Malaysia Cup
Melaka United vs Johor Darul Ta'zim
1X2
Johor Darul Ta'zim
-303
:
VOID ?
Denmark - Superliga
Randers vs Lyngby
1X2
Lyngby
250
0 : 0
LOSE
Belgium - First Division A
Club Brugge vs Mechelen
1X2
Club Brugge
-277
2 : 0
WIN
Republic of Ireland - Premier Division
Galway United vs Derry City
1X2
Derry City
120
2 : 1
LOSE
Finland - Veikkausliiga
HIFK vs JJK
Over/Under - 1st Half
Over 0.5
-277
1 : 1
WIN
Status : LOSE
Outcome : $0.00
Bet #2888662 Placed:
Kick-Off
Competition
Match
Soccer Picks
Odds
Stake
Result
Status
France - Ligue 2
Valenciennes vs Lens
1X2
Valenciennes
225
$50,000.00
1 : 0
WIN
Singapore - S.League
Warriors vs Geylang International
1X2
Geylang International
333
0 : 2
WIN
Netherlands - Eerste Divisie
Helmond Sport vs Ajax II
1X2
Ajax II
115
1 : 4
WIN
Status : WIN
Outcome : $1,512,793.75
Bet #2888658 Placed:
Kick-Off
Competition
Match
Soccer Picks
Odds
Stake
Result
Status
Europe - UEFA Europa League
Arsenal vs Köln
In-Play 1X2
Köln
0-1 (30')
163
$50,000.00
3 : 1
LOSE
Peru - Primera División
Deportivo Municipal vs Academia Cantolao
In-Play 1X2
Deportivo Municipal
1-0 (19')
-500
2 : 0
WIN
Status : LOSE
Outcome : $0.00
Bet #2886901 Placed:
Kick-Off
Competition
Match
Soccer Picks
Odds
Stake
Result
Status
Europe - UEFA Europa League
Young Boys vs Partizan
Over/Under - 1st Half
Over 0.5
-277
$50,000.00
1 : 1
WIN
Europe - UEFA Europa League
Hapoel Be'er Sheva vs Lugano
Over/Under - 1st Half
Over 0.5
-227
2 : 1
WIN
Europe - UEFA Europa League
İstanbul Başakşehir vs Ludogorets
Over/Under - 1st Half
Over 0.5
-227
0 : 0
LOSE
Europe - UEFA Europa League
Atalanta vs Everton
Over/Under - 1st Half
Over 0.5
-227
3 : 0
WIN
Europe - UEFA Europa League
Arsenal vs Köln
Over/Under - 1st Half
Over 0.5
-333
3 : 1
WIN
Europe - UEFA Europa League
Crvena Zvezda vs BATE
Over/Under - 1st Half
Over 0.5
-200
1 : 1
LOSE
Europe - UEFA Europa League
Austria Wien vs Milan
Over/Under - 1st Half
Over 0.5
-333
1 : 5
WIN
Europe - UEFA Europa League
Villarreal vs Astana
Over/Under - 1st Half
Over 0.5
-333
3 : 1
WIN
Europe - UEFA Europa League
Slavia Praha vs Maccabi Tel Aviv
Over/Under - 1st Half
Over 0.5
-200
1 : 0
WIN
Iceland - Úrvalsdeild
KA vs Valur
Over/Under - 1st Half
Over 0.5
-277
1 : 1
LOSE
Europe - UEFA Europa League
Vitória Guimarães vs Salzburg
Over/Under - 1st Half
Over 0.5
-250
1 : 1
WIN
Iceland - Úrvalsdeild
Stjarnan vs Víkingur Ólafsvík
Over/Under - 1st Half
Over 0.5
-400
3 : 0
WIN
USA - MLS
Vancouver Whitecaps vs Minnesota United
Over/Under - 1st Half
Over 0.5
-400
3 : 0
WIN
South America - Copa Sudamericana
Corinthians vs Racing Club
Over/Under - 1st Half
Over 0.5
-200
1 : 1
WIN
Europe - UEFA Europa League
Zulte-Waregem vs Nice
Over/Under - 1st Half
Over 0.5
-277
1 : 5
WIN
Status : LOSE
Outcome : $0.00
Bet #2886853 Placed:
Kick-Off
Competition
Match
Soccer Picks
Odds
Stake
Result
Status
South America - Copa Libertadores
San Lorenzo vs Lanús
Over/Under - 1st Half
Over 0.5
-149
$50,000.00
2 : 0
WIN
South America - Copa Sudamericana
Chapecoense vs Flamengo
Over/Under - 1st Half
Over 0.5
-175
0 : 0
LOSE
South America - Copa Sudamericana
Sport Recife vs Ponte Preta
Over/Under - 1st Half
Over 0.5
-161
3 : 1
WIN
USA - MLS
Atlanta United vs New England
Over/Under - 1st Half
Over 0.5
-344
7 : 0
WIN
Argentina - Copa Argentina
Guillermo Brown vs Boca Juniors
Over/Under - 1st Half
Over 0.5
-303
0 : 1
LOSE
Chile - Copa Chile
Unión San Felipe vs Huachipato
Over/Under - 1st Half
Over 0.5
-250
1 : 3
WIN
Status : LOSE
Outcome : $0.00
Bet #2886273 Placed:
Kick-Off
Competition
Match
Soccer Picks
Odds
Stake
Result
Status
Slovakia - Cup
Spartak Myjava vs Púchov
In-Play 1X2
Spartak Myjava
1-0 (49')
-175
$50,000.00
2 : 0
WIN
Status : WIN
Outcome : $78,500.00
Bet #2886272 Placed:
Kick-Off
Competition
Match
Soccer Picks
Odds
Stake
Result
Status
Slovakia - Cup
Lokomotíva DNV vs DAC
In-Play 1X2
DAC
0-1 (49')
-1666
$50,000.00
0 : 3
WIN
Status : WIN
Outcome : $53,000.00
Bet #2886271 Placed:
Kick-Off
Competition
Match
Soccer Picks
Odds
Stake
Result
Status
Slovakia - Cup
Pata vs Lokomotíva Zvolen
In-Play 1X2
Lokomotíva Zvolen
0-1 (36')
-1666
$50,000.00
0 : 3
WIN
Status : WIN
Outcome : $53,000.00
Bet #2886270 Placed:
Kick-Off
Competition
Match
Soccer Picks
Odds
Stake
Result
Status
Lithuania - A Lyga
Jonava vs Stumbras
In-Play 1X2
Jonava
1-0 (49')
-188
$50,000.00
1 : 1
LOSE
Status : LOSE
Outcome : $0.00
Bet #2886269 Placed:
Kick-Off
Competition
Match
Soccer Picks
Odds
Stake
Result
Status
Europe - UEFA Youth League
Tottenham Hotspur U19 vs Borussia Dortmund U19
In-Play 1X2
Tottenham Hotspur U19
3-0 (48')
-4999
$50,000.00
4 : 0
WIN
Status : WIN
Outcome : $51,000.00
Bet #2885762 Placed:
Kick-Off
Competition
Match
Soccer Picks
Odds
Stake
Result
Status
Asia - AFC Champions League
Urawa Reds vs Kawasaki Frontale
1X2
Urawa Reds
130
$22,000.00
4 : 1
WIN
Europe - UEFA Champions League
RB Leipzig vs Monaco
1X2
Monaco
260
1 : 1
LOSE
Europe - UEFA Champions League
Tottenham Hotspur vs Borussia Dortmund
Over/Under - 1st Half
Over 0.5
-333
3 : 1
WIN
Europe - UEFA Champions League
Feyenoord vs Manchester City
Over/Under - 1st Half
Over 0.5
-400
0 : 4
WIN
Europe - UEFA Champions League
Liverpool vs Sevilla
Over/Under - 1st Half
Over 0.5
-400
2 : 2
WIN
England - Championship
Fulham vs Hull City
Over/Under - 1st Half
Over 0.5
-333
2 : 1
WIN
Status : LOSE
Outcome : $0.00
Bet #2884562 Placed:
Kick-Off
Competition
Match
Soccer Picks
Odds
Stake
Result
Status
England - League One
Fleetwood Town vs Bury
1X2
Fleetwood Town
-105
$50,000.00
3 : 2
WIN
Estonia - Meistriliiga
Flora vs Nõmme Kalju
1X2
Flora
115
0 : 4
LOSE
Europe - UEFA Champions League
Manchester United vs Basel
1X2
Manchester United
-400
3 : 0
WIN
Europe - UEFA Champions League
Barcelona vs Juventus
Both Teams to Score
Yes
-133
3 : 0
LOSE
England - Championship
Leeds United vs Birmingham City
1X2
Leeds United
-125
2 : 0
WIN
Europe - UEFA Champions League
Chelsea vs Qarabağ
Both Teams to Score
Yes
175
6 : 0
LOSE
Status : LOSE
Outcome : $0.00
Bet #2881551 Placed:
Kick-Off
Competition
Match
Soccer Picks
Odds
Stake
Result
Status
Iceland - Úrvalsdeild
Víkingur Reykjavík vs Stjarnan
In-Play 1X2
Víkingur Reykjavík
2-1 (53')
-200
$50,000.00
2 : 2
LOSE
Serbia - Super Liga
Voždovac vs Vojvodina
In-Play 1X2
Voždovac
1-0 (52')
-344
1 : 1
LOSE
Peru - Segunda División
Sport Áncash vs Los Caimanes
In-Play 1X2
Sport Áncash
1-0 (53')
-344
1 : 0
WIN
Turkey - Süper Lig
Antalyaspor vs Galatasaray
In-Play 1X2
Galatasaray
0-1 (50')
-454
1 : 1
LOSE
Status : LOSE
Outcome : $0.00
Bet #2881535 Placed:
Kick-Off
Competition
Match
Soccer Picks
Odds
Stake
Result
Status
Sweden - Superettan
Trelleborg vs GAIS
1X2
Trelleborg
-136
$50,000.00
2 : 0
WIN
Greece - Super League
Apollon Smirnis vs PAOK
1X2
PAOK
-277
0 : 0
LOSE
Russia - Premier League
Ural vs SKA Khabarovsk
Over/Under - 1st Half
Under 1.5
-400
1 : 1
WIN
Finland - Veikkausliiga
Lahti vs KuPS
Over/Under - 1st Half
Under 1.5
-303
1 : 1
WIN
Bulgaria - First League
Septemvri Sofia vs Etar
Over / Under
Under 2.5
-161
1 : 1
WIN
Romania - Liga I
Gaz Metan Mediaş vs Concordia Chiajna
Over/Under - 1st Half
Under 1.5
-400
1 : 2
WIN
Finland - Veikkausliiga
SJK vs VPS
Over/Under - 1st Half
Under 1.5
-344
2 : 1
LOSE
USA - MLS
Seattle Sounders vs LA Galaxy
Over/Under - 1st Half
Over 0.5
-344
1 : 1
WIN
France - Ligue 2
Reims vs Brest
Over/Under - 1st Half
Over 0.5
-250
0 : 1
LOSE
Russia - FNL
Spartak Moskva II vs Krylya Sovetov
Over/Under - 1st Half
Over 0.5
-227
0 : 3
WIN
Status : LOSE
Outcome : $0.00
Bet #2881429 Placed:
Kick-Off
Competition
Match
Soccer Picks
Odds
Stake
Result
Status
Italy - Serie C
Sambenedettese vs FeralpiSalò
In-Play 1X2
Sambenedettese
2-1 (HT)
-344
$5,000.00
3 : 2
WIN
Israel - Ligat ha'Al
Hapoel Ra'anana vs Maccabi Netanya
In-Play 1X2
Maccabi Netanya
0-1 (65')
-454
0 : 3
WIN
Status : WIN
Outcome : $7,869.00
Bet #2881395 Placed:
Kick-Off
Competition
Match
Soccer Picks
Odds
Stake
Result
Status
Belgium - First Division A
Standard Liège vs Sporting Charleroi
In-Play 1X2
Sporting Charleroi
0-0 (48')
275
$50,000.00
0 : 0
LOSE
Denmark - Superliga
OB vs Brøndby
In-Play 1X2
OB
1-0 (47')
250
1 : 1
LOSE
Ecuador - Primera A
Deportivo Cuenca vs Universidad Católica
In-Play 1X2
Deportivo Cuenca
1-0 (37')
-277
3 : 1
WIN
Germany - Bundesliga
Schalke 04 vs Stuttgart
In-Play 1X2
Schalke 04
2-1 (49')
-454
3 : 1
Rejected ?
Iceland - Úrvalsdeild
Víkingur Reykjavík vs Stjarnan
In-Play 1X2
Stjarnan
0-0 (7')
120
2 : 2
LOSE
Malta - Premier League
Lija Athletic vs Senglea Athletic
In-Play 1X2
Senglea Athletic
1-2 (50')
-344
2 : 3
WIN
Norway - Eliteserien
Aalesund vs Stabæk
In-Play 1X2
Stabæk
0-1 (52')
-188
1 : 1
LOSE
Turkey - 1. Lig
Giresunspor vs Eskişehirspor
In-Play 1X2
Giresunspor
1-0 (8')
-333
3 : 1
WIN
Spain - Primera División
Celta de Vigo vs Deportivo Alavés
In-Play 1X2
Celta de Vigo
1-0 (38')
-500
1 : 0
WIN
Status : LOSE
Outcome : $0.00
Bet #2880438 Placed:
Kick-Off
Competition
Match
Soccer Picks
Odds
Stake
Result
Status
Germany - Bundesliga
Schalke 04 vs Stuttgart
1X2
Schalke 04
-142
$6,000.00
3 : 1
WIN
Belgium - First Division A
Standard Liège vs Sporting Charleroi
1X2
Standard Liège
-105
0 : 0
LOSE
Spain - Primera División
Celta de Vigo vs Deportivo Alavés
1X2
Celta de Vigo
-142
1 : 0
WIN
Egypt - Premier League
Al Ahly vs El Geish
1X2
Al Ahly
-454
1 : 1
LOSE
France - Ligue 1
Olympique Marseille vs Rennes
1X2
Olympique Marseille
-166
1 : 3
LOSE
Iceland - Úrvalsdeild
Valur vs Breidablik
1X2
Valur
-149
1 : 0
WIN
Brazil - Serie A
Sport Recife vs Avaí
1X2
Sport Recife
-222
0 : 1
LOSE
Peru - Segunda División
Sport Boys vs Deportivo Hualgayoc
1X2
Sport Boys
-149
3 : 2
WIN
Argentina - Superliga
River Plate vs Banfield
1X2
River Plate
-166
3 : 1
WIN
Status : LOSE
Outcome : $0.00
Bet #2879798 Placed:
Kick-Off
Competition
Match
Soccer Picks
Odds
Stake
Result
Status
USA - MLS
Vancouver Whitecaps vs Real Salt Lake
Over/Under - 1st Half
Over 0.5
-344
$5,000.00
3 : 2
WIN
Korea Republic - K League Challenge
Bucheon 1995 vs Seongnam
Over/Under - 1st Half
Over 0.5
-200
3 : 2
WIN
Japan - J2 League
ThespaKusatsu Gunma vs JEF United
Over/Under - 1st Half
Over 0.5
-303
2 : 0
WIN
Denmark - Superliga
Lyngby vs FC Helsingør
Over/Under - 1st Half
Over 0.5
-303
3 : 1
WIN
France - Ligue 1
Saint-Étienne vs Angers SCO
Double Chance
1X
-344
1 : 1
WIN
Chile - Primera B
Coquimbo Unido vs Cobreloa
In-Play 1X2
Coquimbo Unido
1-0 (60')
-454
1 : 0
WIN
Status : WIN
Outcome : $26,934.18
Bet #2879153 Placed:
Kick-Off
Competition
Match
Soccer Picks
Odds
Stake
Result
Status
Germany - Bundesliga
Hoffenheim vs Bayern München
In-Play 1X2
Hoffenheim
2-0 (67')
-400
$5,000.00
2 : 0
WIN
Israel - Ligat ha'Al
Hapoel Be'er Sheva vs Hapoel Ashkelon
In-Play 1X2
Hapoel Be'er Sheva
0-0 (24')
-500
1 : 0
WIN
Republic of Ireland - FAI Cup
Longford Town vs Cork City
1X2
Cork City
-500
1 : 4
WIN
Status : WIN
Outcome : $9,000.00
Bet #2875460 Placed:
Kick-Off
Competition
Match
Soccer Picks
Odds
Stake
Result
Status
Finland - Veikkausliiga
RoPS vs PS Kemi
Half Time / Full Time
Home - Home
200
$50,000.00
0 : 1
(0 : 1)
LOSE
China PR - CSL
Guangzhou Evergrande vs Changchun Yatai
Half Time / Full Time
Draw - Home
300
3 : 1
(1 : 0)
LOSE
Estonia - Meistriliiga
Tammeka vs Paide
1X2
Tammeka
-109
1 : 1
LOSE
Denmark - Superliga
Horsens vs Nordsjælland
1X2
Nordsjælland
105
2 : 2
LOSE
Status : LOSE
Outcome : $0.00
Bet #2874820 Placed:
Kick-Off
Competition
Match
Soccer Picks
Odds
Stake
Result
Status
Spain - Copa del Rey
Real Murcia vs Racing Ferrol
In-Play 1X2
Real Murcia
2-1 (74')
-1428
$50,000.00
4 : 1
WIN
Status : WIN
Outcome : $53,500.00
Bet #2874819 Placed:
Kick-Off
Competition
Match
Soccer Picks
Odds
Stake
Result
Status
Spain - Copa del Rey
Rayo Vallecano vs Tenerife
In-Play 1X2
Tenerife
0-3 (HT)
-3333
$50,000.00
0 : 3
WIN
Status : WIN
Outcome : $51,500.00
Bet #2874817 Placed:
Kick-Off
Competition
Match
Soccer Picks
Odds
Stake
Result
Status
Spain - Copa del Rey
Osasuna vs Albacete
1X2
Osasuna
-149
$5,000.00
2 : 2
LOSE
USA - NASL
Miami vs NY Cosmos
1X2
Miami
-133
3 : 3
LOSE
Finland - Veikkausliiga
RoPS vs PS Kemi
1X2
RoPS
-117
0 : 1
LOSE
Status : LOSE
Outcome : $0.00
Bet #2874466 Placed:
Kick-Off
Competition
Match
Soccer Picks
Odds
Stake
Result
Status
Norway - 1. Division
Bodø / Glimt vs Sandnes Ulf
In-Play 1X2
Bodø / Glimt
0-0 (30')
-149
$50,000.00
0 : 0
LOSE
Russia - FNL
Kuban' Krasnodar vs Yenisey
In-Play 1X2
Kuban' Krasnodar
0-0 (31')
200
1 : 1
LOSE
Slovenia - Cup
Koper vs Triglav
In-Play 1X2
Triglav
1-2 (74')
175
1 : 4
Rejected ?
Status : LOSE
Outcome : $0.00
Bet #2874263 Placed:
Kick-Off
Competition
Match
Soccer Picks
Odds
Stake
Result
Status
China PR - CSL
Guangzhou Evergrande vs Changchun Yatai
Correct Score
1 - 0
800
$50,000.00
3 : 1
LOSE
Status : LOSE
Outcome : $0.00
Bet #2872368 Placed:
Kick-Off
Competition
Match
Soccer Picks
Odds
Stake
Result
Status
Europe - UEFA U21 Championship
Armenia U21 vs FYR Macedonia U21
Over/Under - 1st Half
Over 0.5
-188
$30,000.00
0 : 3
WIN
Asia - WC Qualification Asia
Qatar vs China PR
Over/Under - 1st Half
Over 0.5
-250
1 : 2
LOSE
Asia - WC Qualification Asia
Uzbekistan vs Korea Republic
Over/Under - 1st Half
Over 0.5
-175
0 : 0
LOSE
Europe - UEFA U21 Championship
Belgium U21 vs Turkey U21
Over/Under - 1st Half
Over 0.5
-277
0 : 0
LOSE
Asia - WC Qualification Asia
Iraq vs UAE
Over/Under - 1st Half
Over 0.5
-200
1 : 0
WIN
Europe - UEFA U21 Championship
Andorra U21 vs Ukraine U21
Over/Under - 1st Half
Over 0.5
-400
0 : 6
WIN
Europe - UEFA U21 Championship
Finland U21 vs Faroe Islands U21
Over/Under - 1st Half
Over 0.5
-333
1 : 1
LOSE
Africa - WC Qualification Africa
Egypt vs Uganda
Over/Under - 1st Half
Over 0.5
-175
1 : 0
WIN
Status : LOSE
Outcome : $0.00
Bet #2871968 Placed:
Kick-Off
Competition
Match
Soccer Picks
Odds
Stake
Result
Status
Sweden - Superettan
Helsingborg vs Dalkurd
1X2
Dalkurd
115
$20,000.00
2 : 2
LOSE
Asia - WC Qualification Asia
Saudi Arabia vs Japan
1X2
Japan
210
1 : 0
LOSE
South America - WC Qualification South America
Colombia vs Brazil
1X2
Brazil
130
1 : 1
LOSE
Africa - WC Qualification Africa
Egypt vs Uganda
1X2
Egypt
-250
1 : 0
WIN
Northern Ireland - Premiership
Carrick Rangers vs Ards
1X2
Carrick Rangers
125
0 : 1
LOSE
Europe - UEFA U21 Championship
Belgium U21 vs Turkey U21
1X2
Belgium U21
-149
0 : 0
LOSE
Europe - WC Qualification Europe
Austria vs Georgia
1X2
Austria
-250
1 : 1
LOSE
Europe - WC Qualification Europe
Kosovo vs Finland
1X2
Finland
-125
0 : 1
WIN
South America - WC Qualification South America
Bolivia vs Chile
1X2
Chile
-105
1 : 0
LOSE
Europe - WC Qualification Europe
Iceland vs Ukraine
1X2
Iceland
170
2 : 0
WIN
Status : LOSE
Outcome : $0.00
Bet #2871378 Placed:
Kick-Off
Competition
Match
Soccer Picks
Odds
Stake
Result
Status
Europe - WC Qualification Europe
Austria vs Georgia
Over/Under - 1st Half
Over 0.5
-277
$50,000.00
1 : 1
WIN
Europe - WC Qualification Europe
FYR Macedonia vs Albania
Over/Under - 1st Half
Over 0.5
-188
1 : 1
LOSE
Europe - WC Qualification Europe
Iceland vs Ukraine
Over/Under - 1st Half
Over 0.5
-200
2 : 0
LOSE
Europe - WC Qualification Europe
Italy vs Israel
Over/Under - 1st Half
Over 0.5
-344
1 : 0
LOSE
Europe - WC Qualification Europe
Kosovo vs Finland
Over/Under - 1st Half
Over 0.5
-227
0 : 1
LOSE
Europe - WC Qualification Europe
Liechtenstein vs Spain
Over/Under - 1st Half
Over 1.5
-303
0 : 8
WIN
Europe - WC Qualification Europe
Turkey vs Croatia
1X2
Croatia
125
1 : 0
LOSE
Europe - WC Qualification Europe
Moldova vs Wales
Over/Under - 1st Half
Over 0.5
-227
0 : 2
LOSE
Europe - WC Qualification Europe
Republic of Ireland vs Serbia
Over/Under - 1st Half
Over 0.5
-188
0 : 1
LOSE
Status : LOSE
Outcome : $0.00
Bet #2870109 Placed:
Kick-Off
Competition
Match
Soccer Picks
Odds
Stake
Result
Status
Asia - WC Qualification Asia
Saudi Arabia vs Japan
1X2
Japan
210
$30,000.00
1 : 0
LOSE
South America - WC Qualification South America
Colombia vs Brazil
1X2
Brazil
150
1 : 1
LOSE
Europe - WC Qualification Europe
Iceland vs Ukraine
1X2
Iceland
180
2 : 0
WIN
Asia - WC Qualification Asia
Iran vs Syria
1X2
Iran
120
2 : 2
LOSE
Asia - WC Qualification Asia
Uzbekistan vs Korea Republic
1X2
Uzbekistan
200
0 : 0
LOSE
Status : LOSE
Outcome : $0.00
Bet #2870083 Placed:
Kick-Off
Competition
Match
Soccer Picks
Odds
Stake
Result
Status
Europe - WC Qualification Europe
Poland vs Kazakhstan
Over/Under - 1st Half
Over 0.5
-500
$50,000.00
3 : 0
WIN
Europe - UEFA U21 Championship
Iceland U21 vs Albania U21
Over/Under - 1st Half
Over 0.5
-250
2 : 3
WIN
Europe - WC Qualification Europe
Armenia vs Denmark
Over/Under - 1st Half
Over 0.5
-250
1 : 4
WIN
Africa - WC Qualification Africa
Cameroon vs Nigeria
1X2
Nigeria
200
1 : 1
LOSE
Europe - WC Qualification Europe
England vs Slovakia
Over/Under - 1st Half
Over 0.5
-250
2 : 1
WIN
Africa - WC Qualification Africa
Libya vs Guinea
Over/Under - 1st Half
Over 0.5
-200
1 : 0
WIN
Europe - WC Qualification Europe
Germany vs Norway
Over/Under - 1st Half
Over 0.5
-454
6 : 0
WIN
Status : LOSE
Outcome : $0.00
Bet #2867973 Placed:
Kick-Off
Competition
Match
Soccer Picks
Odds
Stake
Result
Status
Europe - WC Qualification Europe
Estonia vs Cyprus
1X2
Cyprus
188
$20,876.00
1 : 0
LOSE
Europe - WC Qualification Europe
Greece vs Belgium
1X2
Belgium
-149
1 : 2
WIN
Europe - WC Qualification Europe
Hungary vs Portugal
1X2
Portugal
-250
0 : 1
WIN
Norway - 1. Division
Jerv vs Start
1X2
Start
163
1 : 3
WIN
Japan - J-League Cup
Gamba Osaka vs Vissel Kobe
1X2
Gamba Osaka
105
2 : 0
WIN
Status : LOSE
Outcome : $0.00
Bet #2867969 Placed:
Kick-Off
Competition
Match
Soccer Picks
Odds
Stake
Result
Status
Japan - J-League Cup
Gamba Osaka vs Vissel Kobe
Over/Under - 1st Half
Over 0.5
-277
$20,000.00
2 : 0
LOSE
Norway - 1. Division
Florø vs Tromsdalen
Over/Under - 1st Half
Over 0.5
-344
1 : 1
LOSE
Spain - Segunda División
Real Valladolid vs Tenerife
Over/Under - 1st Half
Over 0.5
-200
2 : 0
WIN
England - League One
Portsmouth vs Rotherham United
Over/Under - 1st Half
Over 0.5
-250
0 : 1
WIN
Europe - WC Qualification Europe
Greece vs Belgium
Over/Under - 1st Half
Over 0.5
-227
1 : 2
LOSE
Chile - Copa Chile
Colo-Colo vs Iberia
Over/Under - 1st Half
Over 0.5
-500
0 : 2
WIN
Europe - WC Qualification Europe
Gibraltar vs Bosnia-Herzegovina
Over/Under - 1st Half
Over 1.5
-250
0 : 4
LOSE
Italy - Serie B
Empoli vs Bari 1908
Over/Under - 1st Half
Over 0.5
-200
3 : 2
WIN
Japan - J-League Cup
Urawa Reds vs Cerezo Osaka
Over/Under - 1st Half
Over 0.5
-303
2 : 2
WIN
Japan - J-League Cup
Kashima Antlers vs Vegalta Sendai
Over/Under - 1st Half
Over 0.5
-333
3 : 2
WIN
Japan - J-League Cup
Tokyo vs Kawasaki Frontale
Over/Under - 1st Half
Over 0.5
-277
1 : 5
WIN
Status : LOSE
Outcome : $0.00
Bet #2866773 Placed:
Kick-Off
Competition
Match
Soccer Picks
Odds
Stake
Result
Status
Russia - FNL
Orenburg vs Krylya Sovetov
In-Play 1X2
Orenburg
3-2 (90')
-999
$50,000.00
3 : 2
WIN
Status : WIN
Outcome : $55,000.00
Bet #2866772 Placed:
Kick-Off
Competition
Match
Soccer Picks
Odds
Stake
Result
Status
Poland - I Liga
Odra Opole vs Chojniczanka Chojnice
In-Play 1X2
Odra Opole
2-1 (90')
-1428
$50,000.00
2 : 1
WIN
Status : WIN
Outcome : $53,500.00
Bet #2866771 Placed:
Kick-Off
Competition
Match
Soccer Picks
Odds
Stake
Result
Status
England - League One
Oldham Athletic vs Charlton Athletic
In-Play 1X2
Charlton Athletic
1-2 (45+2')
-400
$50,000.00
3 : 4
WIN
England - League Two
Carlisle United vs Mansfield Town
In-Play 1X2
Carlisle United
1-0 (45+2')
-227
1 : 1
LOSE
England - League Two
Morecambe vs Accrington Stanley
In-Play 1X2
Accrington Stanley
0-1 (45+2')
-333
1 : 2
WIN
England - National League
Barrow vs Boreham Wood
In-Play 1X2
Barrow
2-1 (45')
-250
2 : 1
Rejected ?
England - League Two
Crawley Town vs Yeovil Town
In-Play 1X2
Crawley Town
1-0 (45+1')
-250
2 : 0
WIN
England - National League
Macclesfield Town vs Woking
In-Play 1X2
Woking
1-2 (45')
-149
1 : 3
WIN
England - National League
Torquay United vs Chester
In-Play 1X2
Torquay United
1-0 (45')
-303
1 : 1
LOSE
Italy - Serie C
Giana Erminio vs Arezzo
In-Play 1X2
Arezzo
0-1 (18')
-149
2 : 3
WIN
Italy - Serie C
Sicula Leonzio vs Matera
In-Play 1X2
Sicula Leonzio
1-0 (18')
-227
2 : 1
Rejected ?
Italy - Serie C
Akragas vs Rende
In-Play 1X2
Akragas
1-0 (18')
-188
2 : 3
LOSE
Status : LOSE
Outcome : $0.00
Bet #2865981 Placed:
Kick-Off
Competition
Match
Soccer Picks
Odds
Stake
Result
Status
Europe - WC Qualification Europe
Ukraine vs Turkey
1X2
Turkey
250
$50,000.00
2 : 0
LOSE
Germany - Regionalliga
Viktoria Köln vs Erndtebrück
1X2
Viktoria Köln
-400
2 : 2
LOSE
Europe - WC Qualification Europe
Finland vs Iceland
1X2
Iceland
100
1 : 0
LOSE
Northern Ireland - Premiership
Ballymena United vs Cliftonville
1X2
Ballymena United
200
1 : 0
WIN
Status : LOSE
Outcome : $0.00
Bet #2865175 Placed:
Kick-Off
Competition
Match
Soccer Picks
Odds
Stake
Result
Status
Argentina - Copa Argentina
Racing Club vs Olimpo
In-Play 1X2
Olimpo
2-3 (80')
-303
$50,000.00
2 : 4
WIN
France - National 1
Entente SSG vs Les Herbiers
In-Play 1X2
Entente SSG
1-0 (79')
-454
1 : 0
WIN
France - National 1
Concarneau vs Lyon Duchère
In-Play 1X2
Lyon Duchère
2-3 (79')
-500
2 : 3
WIN
Netherlands - Eerste Divisie
Dordrecht vs Emmen
In-Play 1X2
Dordrecht
2-1 (80')
-303
2 : 2
LOSE
France - National 1
Cholet vs Consolat Marseille
In-Play 1X2
Consolat Marseille
0-1 (79')
-200
0 : 1
WIN
Netherlands - Eerste Divisie
Helmond Sport vs Go Ahead Eagles
In-Play 1X2
Go Ahead Eagles
0-1 (80')
-400
1 : 1
LOSE
Status : LOSE
Outcome : $0.00
Bet #2864768 Placed:
Kick-Off
Competition
Match
Soccer Picks
Odds
Stake
Result
Status
Netherlands - Eerste Divisie
NEC vs Eindhoven
Over/Under - 1st Half
Over 0.5
-454
$50,000.00
2 : 1
WIN
World - Club Friendlies
Roma vs Chapecoense
Over/Under - 1st Half
Over 0.5
-400
4 : 1
WIN
Europe - WC Qualification Europe
Czech Republic vs Germany
Over/Under - 1st Half
Over 0.5
-333
1 : 2
WIN
N/C America - WC Qualification CONCACAF
United States vs Costa Rica
Over/Under - 1st Half
Over 0.5
-200
0 : 2
WIN
Europe - UEFA U21 Championship
Kosovo U21 vs Norway U21
Over/Under - 1st Half
Over 0.5
-400
3 : 2
WIN
Republic of Ireland - Premier Division
Bohemians vs Galway United
Over/Under - 1st Half
Over 0.5
-227
1 : 1
WIN
Netherlands - Eerste Divisie
Helmond Sport vs Go Ahead Eagles
Over/Under - 1st Half
Over 0.5
-333
1 : 1
WIN
Africa - WC Qualification Africa
Nigeria vs Cameroon
In-Play 1X2
Nigeria
1-0 (43')
-400
4 : 0
Rejected ?
Europe - WC Qualification Europe
Norway vs Azerbaijan
Over/Under - 1st Half
Over 0.5
-188
2 : 0
WIN
Africa - WC Qualification Africa
Cape Verde Islands vs South Africa
Over/Under - 1st Half
Over 0.5
-161
2 : 1
WIN
Status : WIN
Outcome : $862,376.20
Bet #2864741 Placed:
Kick-Off
Competition
Match
Soccer Picks
Odds
Stake
Result
Status
Africa - WC Qualification Africa
Ghana vs Congo
In-Play 1X2
Congo
0-1 (HT)
210
$50,000.00
1 : 1
LOSE
Africa - WC Qualification Africa
Nigeria vs Cameroon
In-Play 1X2
Nigeria
0-0 (27')
120
4 : 0
Rejected ?
Europe - UEFA U21 Championship
Belarus U21 vs Greece U21
In-Play 1X2
Greece U21
0-1 (29')
-333
0 : 2
WIN
Europe - UEFA U21 Championship
Estonia U21 vs Slovakia U21
In-Play 1X2
Slovakia U21
1-2 (90')
450
1 : 2
WIN
Status : LOSE
Outcome : $0.00