Premium Soccer Tipster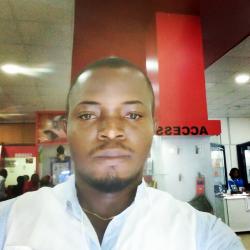 Country

NIGERIA

Total Balance
🍊1,723,552.55

Winning Streak
6

Losing Streak
10

Expertise
1X2
Nelly01 is a premium soccer tipster with a very positive track record.
Purchase a monthly subscription and you will receive an email whenever Nelly01 submits a soccer prediction.
Follow
| | |
| --- | --- |
| Followers | Following |
| 179 | 21 |
Nelly01 participated in the following rounds of Tipsters Competition:
Biography
I am an intuitive punter that would like to Increase my furtune on football betting,like you know am a Nigerian who lobes sports would be glad to get fixed games someday of its out there but for now i will continue to earn and learn.
Feedback for Soccer Tipster Nelly01
Latest Messages for Nelly01:
janmaureen

DEKOZINO

I salute sir, thanks for today.
Xayor

Can you win this round again? Great work, keep it up!
nelly01

My brothers i have been discouraged by soccer punter am yet to get my rewards for hardwork. I hardly predict here i do my betting real time
nelly01

I appreciate all of you that keep tab.
MJ1MONSTER

We need your help bro
DEKOZINO

Just post it here in the comment box for us please.
nelly01

Guys i have been made premium, now my games have made me rich over time now subscribe to see the games i will be making her thanks guys i will. Try to give some correct scores
Divinox

Wow! Nice one bro, I'm hoping to get your games soon. Remember we are brothers .
nelly01

Pay to see my games pay here at soccer punter.
DEKOZINO

Please, post Reims game here please.. Help us to raise money and subscribe
noni101

@nelly01....i'd prefer to pay u direct dan to pay a white folk i don't know how our current situation is in 9ja #lol....please dis is me contact 08067379966
noni101

dis hole subscription thing ain't helping bro...show some love@nelly01
noni101

@nelly01......xmas is coming lol.....ur boys needs some tips oh
nelly01

It takes risk and seriously my dear followers, remember hard work pays
This discussion is part of the Soccer Forum. Read all 127 comments in the thread Tipster nelly01.
Write a comment:
Character Count:
0
Write a detailed comment of at least 150 characters to earn a reward point.
✓
Charting of Tipster Profit Per Round
Evolution of Tipster's Balance in Round #113
Nelly01's Rankings in Tipsters Competition Show-Hide
| # | Football Tipster | Win | Lose | Draw | Win % | Profit % | Pending | Outstanding | Total Balance |
| --- | --- | --- | --- | --- | --- | --- | --- | --- | --- |
| 11 | jahpetrov | 150 | 93 | 10 | 61.73 | 82.93% | 🍊0 | 🍊1,829,250 | 🍊1,829,250 |
| 12 | eddytba | 99 | 72 | 1 | 57.89 | 81.65% | 🍊390,000 | 🍊1,426,493 | 🍊1,816,493 |
| 13 | thrashermcfc | 126 | 246 | 20 | 33.87 | 74.72% | 🍊275,000 | 🍊1,472,199 | 🍊1,747,199 |
| 14 | nelly01 | 6 | 28 | 1 | 17.65 | 72.36% | 🍊55,000 | 🍊1,668,553 | 🍊1,723,553 |
| 15 | argy78 | 48 | 28 | 50 | 63.16 | 68.30% | 🍊0 | 🍊1,682,984 | 🍊1,682,984 |
Nelly01's biggest wins in round 113Show-Hide
Bet #2992900 Placed:
Kick-Off
Competition
Match
Soccer Picks
Odds
Stake
Result
Status
Italy - Serie C
Carrarese vs Pisa
Half Time / Full Time
Home - Away
3300
🍊50,000
2 : 3
(1 : 0)
WIN
Status : WIN
Outcome : 🍊1,700,000
Bet #3006256 Placed:
Kick-Off
Competition
Match
Soccer Picks
Odds
Stake
Result
Status
France - National 1
Dunkerque vs Lyon Duchère
In-Play 1X2
Dunkerque
1-0 (43')
-303
🍊50,000
1 : 0
WIN
France - National 1
Red Star vs Rodez
In-Play 1X2
Red Star
2-0 (44')
-400
1 : 0
Rejected ?
Netherlands - Eerste Divisie
Cambuur vs Fortuna Sittard
In-Play 1X2
Cambuur
1-0 (44')
-175
1 : 0
WIN
Netherlands - Eerste Divisie
De Graafschap vs NEC
In-Play 1X2
NEC
0-1 (44')
-163
1 : 3
WIN
Slovenia - 1. SNL
Maribor vs Olimpija
In-Play 1X2
Maribor
1-0 (24')
-227
1 : 0
WIN
Status : WIN
Outcome : 🍊242,053
Bet #2995005 Placed:
Kick-Off
Competition
Match
Soccer Picks
Odds
Stake
Result
Status
Africa - WC Qualification Africa
Algeria vs Nigeria
In-Play 1X2
Draw
0-0 (25')
175
🍊50,000
1 : 1
WIN
Status : WIN
Outcome : 🍊137,500
Bet #2989358 Placed:
Kick-Off
Competition
Match
Soccer Picks
Odds
Stake
Result
Status
England - EFL Trophy
Port Vale vs Crewe Alexandra
Both Teams to Score
Yes
-125
🍊50,000
4 : 2
WIN
Status : WIN
Outcome : 🍊90,000
Bet #3007281 Placed:
Kick-Off
Competition
Match
Soccer Picks
Odds
Stake
Result
Status
Singapore - S.League
Young Lions vs DPMM
In-Play 1X2
DPMM
0-1 (8')
-303
🍊50,000
1 : 2
WIN
Status : WIN
Outcome : 🍊66,500
Bet #3007279 Placed:
Kick-Off
Competition
Match
Soccer Picks
Odds
Stake
Result
Status
Moldova - Divizia Națională
Milsami vs Sheriff
In-Play 1X2
Sheriff
0-2 (37')
-1999
🍊50,000
0 : 2
WIN
Status : WIN
Outcome : 🍊52,500
Nelly01's Bet Statement (Up to Last 100 Predictions)Show-Hide
Bet #3010184 Placed:
Kick-Off
Competition
Match
Soccer Picks
Odds
Stake
Result
Status
Denmark - Superliga
AaB vs Midtjylland
1X2
Midtjylland
-120
🍊50,000
0 : 1
WIN
Brazil - Serie A
Flamengo vs Corinthians
1X2
Corinthians
450
3 : 0
LOSE
Costa Rica - Primera División
Limón vs Guadalupe
1X2
Limón
-188
2 : 1
WIN
Status : LOSE
Outcome : 🍊0
Bet #3010159 Placed:
Kick-Off
Competition
Match
Soccer Picks
Odds
Stake
Result
Status
Saudi Arabia - Pro League
Al Taawon vs Al Ahli
In-Play 1X2
Draw
1-1 (90+2')
-1999
🍊50,000
1 : 1
Rejected ?
Status : DRAW
Outcome : 🍊50,000
Bet #3009696 Placed:
Kick-Off
Competition
Match
Soccer Picks
Odds
Stake
Result
Status
Spain - Primera División
Espanyol vs Valencia
1X2
Valencia
175
🍊50,000
0 : 2
WIN
Qatar - Stars League
Al Duhail vs Al Kharitiyath
1X2
Al Kharitiyath
600
8 : 2
LOSE
Status : LOSE
Outcome : 🍊0
Bet #3009659 Placed:
Kick-Off
Competition
Match
Soccer Picks
Odds
Stake
Result
Status
Germany - Bundesliga
Schalke 04 vs Hamburger SV
In-Play 1X2
Schalke 04
1-0 (23')
-400
🍊50,000
2 : 0
WIN
Belgium - First Division A
Zulte-Waregem vs Genk
In-Play 1X2
Genk
0-1 (70')
-357
0 : 1
WIN
Denmark - 1st Division
Thisted vs Roskilde
In-Play 1X2
Thisted
1-0 (68')
-303
1 : 1
LOSE
Turkey - Süper Lig
Trabzonspor vs Osmanlıspor
In-Play 1X2
Osmanlıspor
2-3 (61')
-163
4 : 3
LOSE
France - Ligue 1
Caen vs Nice
In-Play 1X2
Nice
0-1 (HT)
-188
1 : 1
LOSE
Italy - Serie C
Fano vs Südtirol
In-Play 1X2
Südtirol
0-1 (67')
-400
0 : 1
WIN
Status : LOSE
Outcome : 🍊0
Bet #3007281 Placed:
Kick-Off
Competition
Match
Soccer Picks
Odds
Stake
Result
Status
Singapore - S.League
Young Lions vs DPMM
In-Play 1X2
DPMM
0-1 (8')
-303
🍊50,000
1 : 2
WIN
Status : WIN
Outcome : 🍊66,500
Bet #3007279 Placed:
Kick-Off
Competition
Match
Soccer Picks
Odds
Stake
Result
Status
Moldova - Divizia Națională
Milsami vs Sheriff
In-Play 1X2
Sheriff
0-2 (37')
-1999
🍊50,000
0 : 2
WIN
Status : WIN
Outcome : 🍊52,500
Bet #3007267 Placed:
Kick-Off
Competition
Match
Soccer Picks
Odds
Stake
Result
Status
Belarus - Premier League
Minsk vs Gomel
In-Play 1X2
Gomel
0-1 (37')
-163
🍊50,000
0 : 2
WIN
Belarus - Premier League
BATE vs Neman Grodno
In-Play 1X2
Neman Grodno
0-1 (37')
300
3 : 1
LOSE
Belarus - Premier League
Shakhtyor vs Torpedo BelAZ
In-Play 1X2
Torpedo BelAZ
0-1 (37')
162
1 : 2
WIN
Status : LOSE
Outcome : 🍊0
Bet #3007098 Placed:
Kick-Off
Competition
Match
Soccer Picks
Odds
Stake
Result
Status
Moldova - Divizia Națională
Milsami vs Sheriff
1X2
Sheriff
139
🍊5,000
0 : 2
WIN
England - Premier League
Arsenal vs Tottenham Hotspur
1X2
Tottenham Hotspur
210
2 : 0
LOSE
Status : LOSE
Outcome : 🍊0
Bet #3006959 Placed:
Kick-Off
Competition
Match
Soccer Picks
Odds
Stake
Result
Status
Switzerland - Super League
Basel vs Sion
1X2
Basel
-333
🍊50,000
5 : 1
WIN
Japan - J2 League
JEF United vs Yokohama
1X2
JEF United
-138
2 : 1
WIN
England - League One
Bristol Rovers vs AFC Wimbledon
1X2
Bristol Rovers
120
1 : 3
LOSE
Portugal - Taça de Portugal
Benfica vs Vitória Setúbal
Over/Under - 1st Half
Under 0.5
250
2 : 0
LOSE
Italy - Serie A
Napoli vs Milan
Over / Under
Over 2.5
-175
2 : 1
WIN
Belarus - Premier League
BATE vs Neman Grodno
Over / Under
Over 2.5
-138
3 : 1
WIN
Scotland - FA Cup
Clyde vs East Fife
1X2
Clyde
225
0 : 2
LOSE
Korea Republic - K League Classic
Gangwon vs Ulsan
1X2
Ulsan
104
1 : 2
WIN
Israel - Ligat ha'Al
Hapoel Be'er Sheva vs Hapoel Acre
Half Time / Full Time
Home - Home
-175
3 : 1
(2 : 1)
WIN
Czech Republic - Czech Liga
Slovácko vs Viktoria Plzeň
1X2
Viktoria Plzeň
-163
1 : 4
WIN
Netherlands - Eredivisie
NAC Breda vs Ajax
Over / Under
Over 2.5
-227
0 : 8
WIN
Status : LOSE
Outcome : 🍊0
Bet #3006369 Placed:
Kick-Off
Competition
Match
Soccer Picks
Odds
Stake
Result
Status
Singapore - S.League
Young Lions vs DPMM
1X2
DPMM
-138
🍊50,000
1 : 2
WIN
Bulgaria - First League
CSKA Sofia vs Botev Plovdiv
1X2
Draw
400
1 : 1
WIN
England - Championship
Reading vs Wolverhampton Wanderers
1X2
Reading
333
0 : 2
LOSE
Status : LOSE
Outcome : 🍊0
Bet #3006313 Placed:
Kick-Off
Competition
Match
Soccer Picks
Odds
Stake
Result
Status
Argentina - Superliga
Independiente vs River Plate
1X2
River Plate
104
🍊50,000
1 : 0
LOSE
Slovenia - 1. SNL
Domžale vs Krško
1X2
Domžale
-277
1 : 0
WIN
Italy - Serie A
Sampdoria vs Juventus
1X2
Juventus
-175
3 : 2
LOSE
Belgium - First Division A
Club Brugge vs Waasland-Beveren
1X2
Club Brugge
-277
3 : 0
WIN
Serbia - Super Liga
Javor Ivanjica vs Partizan
1X2
Partizan
-454
0 : 2
WIN
Argentina - Superliga
Boca Juniors vs Racing Club
1X2
Boca Juniors
-200
1 : 2
LOSE
Brazil - Serie A
Santos vs Grêmio
Over / Under
Over 2.5
100
1 : 0
LOSE
Germany - Bundesliga
Schalke 04 vs Hamburger SV
1X2
Schalke 04
-175
2 : 0
WIN
Italy - Serie A
Internazionale vs Atalanta
1X2
Internazionale
-133
2 : 0
WIN
Brazil - Serie A
Sport Recife vs Bahia
Double Chance
X2
-125
1 : 0
LOSE
Netherlands - Eredivisie
NAC Breda vs Ajax
1X2
Ajax
-400
0 : 8
WIN
Greece - Super League
Olympiakos Piraeus vs Levadiakos
Over / Under
Over 2.5
-277
2 : 1
WIN
Status : LOSE
Outcome : 🍊0
Bet #3006256 Placed:
Kick-Off
Competition
Match
Soccer Picks
Odds
Stake
Result
Status
France - National 1
Dunkerque vs Lyon Duchère
In-Play 1X2
Dunkerque
1-0 (43')
-303
🍊50,000
1 : 0
WIN
France - National 1
Red Star vs Rodez
In-Play 1X2
Red Star
2-0 (44')
-400
1 : 0
Rejected ?
Netherlands - Eerste Divisie
Cambuur vs Fortuna Sittard
In-Play 1X2
Cambuur
1-0 (44')
-175
1 : 0
WIN
Netherlands - Eerste Divisie
De Graafschap vs NEC
In-Play 1X2
NEC
0-1 (44')
-163
1 : 3
WIN
Slovenia - 1. SNL
Maribor vs Olimpija
In-Play 1X2
Maribor
1-0 (24')
-227
1 : 0
WIN
Status : WIN
Outcome : 🍊242,053
Bet #3005916 Placed:
Kick-Off
Competition
Match
Soccer Picks
Odds
Stake
Result
Status
Germany - 2. Bundesliga
Darmstadt 98 vs Sandhausen
Half Time / Full Time
Draw - Away
500
🍊50,000
1 : 2
(0 : 1)
LOSE
France - Ligue 2
Reims vs Paris
Half Time / Full Time
Draw - Home
300
1 : 1
(0 : 0)
LOSE
Status : LOSE
Outcome : 🍊0
Bet #3005256 Placed:
Kick-Off
Competition
Match
Soccer Picks
Odds
Stake
Result
Status
Azerbaijan - Premyer Liqa
Qarabağ vs Sumqayıt
1X2
Qarabağ
-400
🍊50,000
2 : 0
WIN
Singapore - S.League
Warriors vs Hougang United
1X2
Warriors
100
1 : 1
LOSE
Turkey - Süper Lig
Beşiktaş vs Akhisar Belediyespor
1X2
Beşiktaş
-256
0 : 0
LOSE
Egypt - Premier League
Zamalek vs Nasr
1X2
Zamalek
-454
2 : 1
WIN
France - Ligue 1
Amiens SC vs Monaco
1X2
Monaco
-188
1 : 1
LOSE
Status : LOSE
Outcome : 🍊0
Bet #3003795 Placed:
Kick-Off
Competition
Match
Soccer Picks
Odds
Stake
Result
Status
Australia - A-League
Central Coast Mariners vs Adelaide United
In-Play 1X2
Draw
1-0 (HT)
260
🍊50,000
1 : 2
LOSE
Status : LOSE
Outcome : 🍊0
Bet #3001610 Placed:
Kick-Off
Competition
Match
Soccer Picks
Odds
Stake
Result
Status
World - Friendlies
Russia vs Spain
1X2
Spain
-200
🍊50,000
3 : 3
LOSE
World - Friendlies
Romania vs Netherlands
1X2
Netherlands
114
0 : 3
WIN
Africa - WC Qualification Africa
Burkina Faso vs Cape Verde Islands
1X2
Burkina Faso
100
4 : 0
WIN
Africa - WC Qualification Africa
Senegal vs South Africa
1X2
Senegal
-200
2 : 1
WIN
World - Friendlies
Portugal vs United States
1X2
Portugal
-303
1 : 1
LOSE
World - Friendlies
England vs Brazil
Both Teams to Score
Yes
-120
0 : 0
LOSE
Status : LOSE
Outcome : 🍊0
Bet #2996722 Placed:
Kick-Off
Competition
Match
Soccer Picks
Odds
Stake
Result
Status
Brazil - Serie A
Corinthians vs Avaí
1X2
Corinthians
-277
🍊50,000
1 : 0
WIN
Africa - WC Qualification Africa
Ghana vs Egypt
1X2
Egypt
260
1 : 1
LOSE
Brazil - Serie A
Grêmio vs Vitória
1X2
Grêmio
-163
1 : 1
LOSE
Australia - A-League
Wellington Phoenix vs Perth Glory
Asian Handicap
Perth Glory +0.75
-285
5 : 2
LOSE
Status : LOSE
Outcome : 🍊0
Bet #2995063 Placed:
Kick-Off
Competition
Match
Soccer Picks
Odds
Stake
Result
Status
Brazil - Serie B
Juventude vs Oeste
1X2
Oeste
189
🍊5,000
0 : 0
LOSE
Status : LOSE
Outcome : 🍊0
Bet #2995005 Placed:
Kick-Off
Competition
Match
Soccer Picks
Odds
Stake
Result
Status
Africa - WC Qualification Africa
Algeria vs Nigeria
In-Play 1X2
Draw
0-0 (25')
175
🍊50,000
1 : 1
WIN
Status : WIN
Outcome : 🍊137,500
Bet #2995004 Placed:
Kick-Off
Competition
Match
Soccer Picks
Odds
Stake
Result
Status
Africa - WC Qualification Africa
Algeria vs Nigeria
In-Play Half Time / Full Time
Draw - Away
0-0 (25')
450
🍊50,000
1 : 1
LOSE
Status : LOSE
Outcome : 🍊0
Bet #2993156 Placed:
Kick-Off
Competition
Match
Soccer Picks
Odds
Stake
Result
Status
Italy - Serie C
Carrarese vs Pisa
In-Play 1X2
Carrarese
1-0 (28')
-163
🍊50,000
2 : 3
LOSE
Argentina - Prim B Metro
San Miguel vs Atlanta
In-Play 1X2
San Miguel
1-0 (71')
-175
1 : 0
WIN
Status : LOSE
Outcome : 🍊0
Bet #2992900 Placed:
Kick-Off
Competition
Match
Soccer Picks
Odds
Stake
Result
Status
Italy - Serie C
Carrarese vs Pisa
Half Time / Full Time
Home - Away
3300
🍊50,000
2 : 3
(1 : 0)
WIN
Status : WIN
Outcome : 🍊1,700,000
Bet #2992364 Placed:
Kick-Off
Competition
Match
Soccer Picks
Odds
Stake
Result
Status
Italy - Serie C
Carrarese vs Pisa
1X2
Pisa
145
🍊50,000
2 : 3
WIN
World - Friendlies
Romania vs Turkey
1X2
Turkey
200
2 : 0
LOSE
Status : LOSE
Outcome : 🍊0
Bet #2992278 Placed:
Kick-Off
Competition
Match
Soccer Picks
Odds
Stake
Result
Status
World - Friendlies
Japan vs Brazil
1X2
Brazil
-454
🍊50,000
1 : 3
WIN
Africa - WC Qualification Africa
Algeria vs Nigeria
1X2
Nigeria
300
1 : 1
LOSE
World - Friendlies
Belgium vs Mexico
1X2
Belgium
-227
3 : 3
LOSE
World - Friendlies
Portugal vs Saudi Arabia
Over / Under
Over 2.5
-166
3 : 0
WIN
Germany - Regionalliga
Borussia M'gladbach II vs Viktoria Köln
1X2
Borussia M'gladbach II
333
0 : 1
LOSE
Africa - WC Qualification Africa
South Africa vs Senegal
1X2
South Africa
200
0 : 2
LOSE
Europe - UEFA U21 Championship
Faroe Islands U21 vs Poland U21
Over / Under
Over 2.5
-200
2 : 2
WIN
Status : LOSE
Outcome : 🍊0
Bet #2990709 Placed:
Kick-Off
Competition
Match
Soccer Picks
Odds
Stake
Result
Status
World - Friendlies
Iceland vs Czech Republic
1X2
Czech Republic
189
🍊50,000
1 : 2
WIN
England - EFL Trophy
Bristol Rovers vs Swindon Town
1X2
Bristol Rovers
100
2 : 4
LOSE
Brazil - Serie A
Vitória vs Palmeiras
1X2
Palmeiras
137
3 : 1
LOSE
Brazil - Serie A
Flamengo vs Cruzeiro
1X2
Flamengo
-111
2 : 0
WIN
Uruguay - Primera División
Juventud vs River Plate
1X2
River Plate
150
1 : 0
LOSE
Brazil - Serie A
Atlético PR vs Corinthians
Half Time / Full Time
Draw - Draw
350
0 : 1
(0 : 0)
LOSE
Status : LOSE
Outcome : 🍊0
Bet #2990302 Placed:
Kick-Off
Competition
Match
Soccer Picks
Odds
Stake
Result
Status
Thailand - Thai League
Chiangrai United vs Nakhon Ratchasima
1X2
Nakhon Ratchasima
900
🍊50,000
1 : 0
LOSE
Thailand - Thai League
Ratchaburi vs Navy
Half Time / Full Time
Draw - Home
333
2 : 1
(0 : 1)
LOSE
Qatar - QSL Cup
Al Gharafa vs Qatar SC
Half Time / Full Time
Draw - Away
1200
2 : 1
(1 : 1)
LOSE
Status : LOSE
Outcome : 🍊0
Bet #2989747 Placed:
Kick-Off
Competition
Match
Soccer Picks
Odds
Stake
Result
Status
Wales - Premier League
Bangor City vs Aberystwyth Town
Half Time / Full Time
Away - Home
1800
🍊50,000
3 : 2
(1 : 1)
LOSE
Status : LOSE
Outcome : 🍊0
Bet #2989358 Placed:
Kick-Off
Competition
Match
Soccer Picks
Odds
Stake
Result
Status
England - EFL Trophy
Port Vale vs Crewe Alexandra
Both Teams to Score
Yes
-125
🍊50,000
4 : 2
WIN
Status : WIN
Outcome : 🍊90,000
Bet #2989357 Placed:
Kick-Off
Competition
Match
Soccer Picks
Odds
Stake
Result
Status
England - EFL Trophy
Shrewsbury Town vs Walsall
1X2
Shrewsbury Town
-120
🍊50,000
0 : 1
LOSE
Status : LOSE
Outcome : 🍊0
Bet #2989356 Placed:
Kick-Off
Competition
Match
Soccer Picks
Odds
Stake
Result
Status
England - EFL Trophy
Port Vale vs Crewe Alexandra
Correct Score
2 - 1
800
🍊50,000
4 : 2
LOSE
Status : LOSE
Outcome : 🍊0
Bet #2984940 Placed:
Kick-Off
Competition
Match
Soccer Picks
Odds
Stake
Result
Status
England - Premier League
Chelsea vs Manchester United
1X2
Chelsea
154
🍊50,000
1 : 0
WIN
England - Premier League
Everton vs Watford
Over/Under - 1st Half
Over 0.5
-256
3 : 2
LOSE
Azerbaijan - Premyer Liqa
Kapaz vs Qarabağ
1X2
Qarabağ
-181
0 : 2
WIN
Italy - Serie A
Internazionale vs Torino
1X2
Internazionale
-181
1 : 1
LOSE
England - Premier League
Tottenham Hotspur vs Crystal Palace
1X2
Tottenham Hotspur
-357
1 : 0
WIN
Netherlands - Eredivisie
Ajax vs Utrecht
1X2
Ajax
-454
1 : 2
LOSE
Italy - Serie C
Renate vs Gubbio
1X2
Renate
-133
2 : 1
WIN
England - FA Cup
Woking vs Bury
1X2
Woking
300
1 : 1
LOSE
Italy - Serie A
Fiorentina vs Roma
1X2
Roma
129
2 : 4
WIN
England - Premier League
Manchester City vs Arsenal
1X2
Manchester City
-256
3 : 1
WIN
Germany - Bundesliga
Köln vs Hoffenheim
Both Teams to Score
Yes
-175
0 : 3
LOSE
Status : LOSE
Outcome : 🍊0
Bet #2976966 Placed:
Kick-Off
Competition
Match
Soccer Picks
Odds
Stake
Result
Status
Europe - UEFA Europa League
AEK Athens vs Milan
Correct Score
2 - 1
1100
🍊50,000
0 : 0
LOSE
Europe - UEFA Europa League
Apollon vs Atalanta
1X2
Atalanta
-151
1 : 1
LOSE
Europe - UEFA Europa League
İstanbul Başakşehir vs Hoffenheim
Both Teams to Score
Yes
-188
1 : 1
WIN
Status : LOSE
Outcome : 🍊0
Bet #2975491 Placed:
Kick-Off
Competition
Match
Soccer Picks
Odds
Stake
Result
Status
Europe - UEFA Champions League
Napoli vs Manchester City
In-Play 1X2
Draw
1-0 (34')
300
🍊50,000
2 : 4
Rejected ?
Europe - UEFA Champions League
Liverpool vs Maribor
In-Play 1X2
Draw
0-0 (35')
650
3 : 0
LOSE
Europe - UEFA Champions League
Tottenham Hotspur vs Real Madrid
In-Play 1X2
Draw
1-0 (35')
275
3 : 1
LOSE
Status : LOSE
Outcome : 🍊0
Bet #2974612 Placed:
Kick-Off
Competition
Match
Soccer Picks
Odds
Stake
Result
Status
Europe - UEFA Champions League
Porto vs RB Leipzig
1X2
Porto
114
🍊5,000
3 : 1
WIN
Europe - UEFA Champions League
Shakhtar Donetsk vs Feyenoord
1X2
Shakhtar Donetsk
-227
3 : 1
WIN
Europe - UEFA Champions League
Tottenham Hotspur vs Real Madrid
1X2
Real Madrid
129
3 : 1
LOSE
Europe - UEFA Champions League
Napoli vs Manchester City
1X2
Manchester City
150
2 : 4
WIN
Europe - UEFA Champions League
Beşiktaş vs Monaco
Over / Under
Over 2.5
-156
1 : 1
LOSE
Europe - UEFA Champions League
Sevilla vs Spartak Moskva
Over/Under - 1st Half
Over 0.5
-400
2 : 1
WIN
Portugal - Segunda Liga
Academico Viseu vs Sporting Covilhã
In-Play 1X2
Academico Viseu
0-0 (5')
-120
0 : 0
LOSE
Portugal - Segunda Liga
Arouca vs União Madeira
In-Play 1X2
Arouca
0-0 (8')
-125
1 : 0
WIN
Europe - UEFA Youth League
Tottenham Hotspur U19 vs Real Madrid U19
In-Play Over / Under
Over 2.5
0-0 (7')
-277
3 : 2
WIN
Status : LOSE
Outcome : 🍊0
Bet #2973879 Placed:
Kick-Off
Competition
Match
Soccer Picks
Odds
Stake
Result
Status
South America - Copa Libertadores
Grêmio vs Barcelona
1X2
Grêmio
-151
🍊50,000
0 : 1
LOSE
Europe - UEFA Champions League
Porto vs RB Leipzig
1X2
RB Leipzig
239
3 : 1
LOSE
Portugal - Segunda Liga
Academico Viseu vs Sporting Covilhã
1X2
Sporting Covilhã
400
0 : 0
LOSE
Portugal - Segunda Liga
Porto II vs Real
1X2
Porto II
-133
3 : 1
WIN
Denmark - DBU Pokalen
Hobro vs Nordsjælland
Over / Under
Over 2.5
-163
1 : 1
LOSE
Status : LOSE
Outcome : 🍊0