Soccer Tipster Profile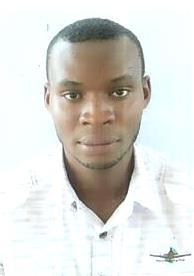 Country

NIGERIA

Total Balance
🍊1,000,000.00

Winning Streak
4

Losing Streak
4

Expertise
In-Play 1X2
Natkams3 participated in the following rounds of Tipsters Competition:
Biography
My name is Nnate Sylvanus, i hail from Abia state in Nigeria. I am a fan of chelsea football club as a lover of sport most especially football i always look up to chelsea to win any of her opponent in any football match.
Feedback for Soccer Tipster Natkams3
Be the first to comment:
Character Count:
0
Write a detailed comment of at least 150 characters to earn a reward point.
✓
Charting of Tipster Profit Per Round
Natkams3's Rankings in Tipsters Competition Show-Hide
| # | Football Tipster | Win | Lose | Draw | Win % | Profit % | Pending | Outstanding | Total Balance |
| --- | --- | --- | --- | --- | --- | --- | --- | --- | --- |
| 1 | karanja911 | 46 | 83 | 1 | 35.66 | 424.46% | 🍊400,000 | 🍊4,844,584 | 🍊5,244,584 |
| 2 | samzy500 | 80 | 70 | 10 | 53.33 | 248.39% | 🍊100,000 | 🍊3,383,858 | 🍊3,483,858 |
| 3 | ADAYOLINS | 2 | 2 | 0 | 50.00 | 201.63% | 🍊0 | 🍊3,016,252 | 🍊3,016,252 |
| 4 | relvas28 | 42 | 66 | 0 | 38.89 | 151.02% | 🍊0 | 🍊2,510,200 | 🍊2,510,200 |
| 5 | omotayooladimeji29 | 51 | 94 | 3 | 35.17 | 150.05% | 🍊139,000 | 🍊2,361,451 | 🍊2,500,451 |