Soccer Tipster Profile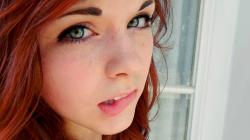 Country

CROATIA

Winning Streak
6

Losing Streak
12

Expertise
1X2
NAJBOLJI1306 participated in the following rounds of Tipsters Competition:
Feedback for Soccer Tipster NAJBOLJI1306
Latest Messages for NAJBOLJI1306:
Ante

soccerpunter

We hope to see you finish this month with profits.
beck

i think this is your best form in the competition so far!
Olubantty

I need a draw match for weekend games.....
Omap

good work
TefLondon

You are very good on Draws. Nice one.
Olubantty

Hej Najbolji, trebam crtati utakmicu za vikend .... Nice predviđanja izvlačenje ste dobili
NAJBOLJI1306

Draw's for weekend : Celta Vigo , Atletico Madrid , Montpellier , Bordeaux , Leverkusen , Hoffenheim , Moreirense , Mouscron ........

Olubantty

Hvala
mensudklapuh60

Iako nije bilo dovoljno sreće jako dobra predviđanja za ovo vrijeme, ČESTITAM NAJBOLJI i sretno ubuduće.
This discussion is part of the Soccer Forum.
Write a comment:
Character Count:
0
Write a detailed comment of at least 150 characters to earn a reward point.
✓
Charting of Tipster Profit Per Round
Evolution of Tipster's Balance in Round #104
NAJBOLJI1306's Rankings in Tipsters Competition Show-Hide
| # | Football Tipster | Win | Lose | Draw | Win % | Profit % | Pending | Outstanding | Total Balance |
| --- | --- | --- | --- | --- | --- | --- | --- | --- | --- |
| 3 | bet10 | 14 | 31 | 3 | 31.11 | 305.62% | $0.00 | $4,056,244.36 | $4,056,244.36 |
| 4 | WALASKI | 21 | 42 | 3 | 33.33 | 260.71% | $0.00 | $3,607,062.50 | $3,607,062.50 |
| 5 | fn72 | 82 | 58 | 18 | 58.57 | 247.04% | $0.00 | $3,470,390.13 | $3,470,390.13 |
| 6 | NAJBOLJI1306 | 34 | 53 | 7 | 39.08 | 226.05% | $0.00 | $3,260,450.55 | $3,260,450.55 |
| 7 | GreenMoe | 22 | 32 | 7 | 40.74 | 119.79% | $0.00 | $2,197,909.80 | $2,197,909.80 |
NAJBOLJI1306's biggest wins in round 104Show-Hide
Bet #2511401 Placed:
Kick-Off
Competition
Match
Soccer Picks
Odds
Stake
Result
Status
France - Ligue 1
Angers SCO vs Rennes
1X2
Draw
190
$50,000.00
0 : 0
WIN
France - Ligue 1
Nice vs Saint-Étienne
1X2
Nice
100
1 : 0
WIN
France - Ligue 1
Olympique Lyonnais vs Nancy
1X2
Olympique Lyonnais
-277
4 : 0
WIN
France - Ligue 1
Metz vs Dijon
1X2
Metz
145
2 : 1
WIN
France - Ligue 1
Lorient vs Toulouse
1X2
Draw
230
1 : 1
WIN
Status : WIN
Outcome : $3,188,724.00
Bet #2509269 Placed:
Kick-Off
Competition
Match
Soccer Picks
Odds
Stake
Result
Status
Belgium - First Division A
Waasland-Beveren vs Genk
1X2
Draw
230
$50,000.00
0 : 0
WIN
Italy - Serie A
Roma vs Fiorentina
1X2
Roma
-161
4 : 0
WIN
France - Ligue 1
PSG vs Lille
1X2
PSG
-454
2 : 1
WIN
Status : WIN
Outcome : $326,106.00
Bet #2520950 Placed:
Kick-Off
Competition
Match
Soccer Picks
Odds
Stake
Result
Status
Brazil - Paulista A2
Mogi Mirim vs Barretos
In-Play 1X2
Mogi Mirim
1-0 (45')
-227
$50,000.00
4 : 0
Rejected ?
Germany - 2. Bundesliga
Stuttgart vs Sandhausen
In-Play 1X2
Stuttgart
0-0 (20')
-149
2 : 1
WIN
Netherlands - Eredivisie
Excelsior vs Twente
In-Play 1X2
Draw
1-1 (65')
120
1 : 1
WIN
Switzerland - Super League
Sion vs Vaduz
In-Play 1X2
Sion
0-0 (5')
-277
4 : 2
WIN
Status : WIN
Outcome : $249,832.00
Bet #2527605 Placed:
Kick-Off
Competition
Match
Soccer Picks
Odds
Stake
Result
Status
Europe - UEFA Champions League
Bayern München vs Arsenal
Asian Handicap
Bayern München -1.75
138
$50,000.00
5 : 1
WIN
Europe - UEFA Champions League
Real Madrid vs Napoli
Asian Handicap
Real Madrid -1.75
175
3 : 1
WIN HALF
Status : WIN
Outcome : $223,125.00
Bet #2531979 Placed:
Kick-Off
Competition
Match
Soccer Picks
Odds
Stake
Result
Status
Germany - Bundesliga
Augsburg vs Bayer Leverkusen
1X2
Bayer Leverkusen
130
$50,000.00
1 : 3
WIN
Brazil - Paulista A2
Guarani vs União Barbarense
1X2
Guarani
-454
2 : 0
WIN
Iceland - League Cup
Keflavík vs Grótta
1X2
Keflavík
-200
5 : 0
WIN
Status : WIN
Outcome : $210,450.00
Bet #2518836 Placed:
Kick-Off
Competition
Match
Soccer Picks
Odds
Stake
Result
Status
France - Ligue 1
Guingamp vs Olympique Lyonnais
In-Play 1X2
Guingamp
2-1 (69')
-188
$50,000.00
2 : 1
WIN
Switzerland - Super League
Thun vs Basel
In-Play 1X2
Basel
0-0 (41')
175
0 : 2
WIN
Status : WIN
Outcome : $210,375.00
Bet #2521419 Placed:
Kick-Off
Competition
Match
Soccer Picks
Odds
Stake
Result
Status
Scotland - Scottish Cup
Rangers vs Greenock Morton
In-Play 1X2
Rangers
1-1 (30')
-344
$50,000.00
2 : 1
WIN
Netherlands - Eredivisie
PSV vs Utrecht
1X2
PSV
-333
3 : 0
WIN
France - Ligue 1
Saint-Étienne vs Lorient
1X2
Saint-Étienne
-133
4 : 0
WIN
Status : WIN
Outcome : $146,737.50
Bet #2501434 Placed:
Kick-Off
Competition
Match
Soccer Picks
Odds
Stake
Result
Status
France - Ligue 1
Bordeaux vs Rennes
In-Play 1X2
Draw
0-0 (27')
175
$50,000.00
1 : 1
WIN
Status : WIN
Outcome : $137,500.00
Bet #2518858 Placed:
Kick-Off
Competition
Match
Soccer Picks
Odds
Stake
Result
Status
Belgium - First Division A
Royal Excel Mouscron vs KV Oostende
In-Play 1X2
KV Oostende
1-1 (35')
163
$50,000.00
1 : 2
WIN
Status : WIN
Outcome : $131,500.00
Bet #2514130 Placed:
Kick-Off
Competition
Match
Soccer Picks
Odds
Stake
Result
Status
Brazil - Cearense 1
Ceará vs Horizonte
In-Play 1X2
Ceará
0-0 (30')
-303
$50,000.00
2 : 0
WIN
Brazil - Goiano 1
Aparecidense vs Vila Nova
In-Play 1X2
Vila Nova
0-1 (30')
-303
1 : 2
WIN
Brazil - Paulista A2
São Caetano vs Bragantino
In-Play 1X2
São Caetano
1-0 (HT)
-400
3 : 1
WIN
Status : WIN
Outcome : $110,556.25
Bet #2508858 Placed:
Kick-Off
Competition
Match
Soccer Picks
Odds
Stake
Result
Status
World - Club Friendlies
Dynamo Kyiv vs Osijek
1X2
Dynamo Kyiv
-277
$50,000.00
2 : 1
WIN
Europe - UEFA Youth League
Maccabi Haifa U19 vs Borussia Dortmund U19
1X2
Borussia Dortmund U19
-277
0 : 1
WIN
Status : WIN
Outcome : $92,480.00
Bet #2508437 Placed:
Kick-Off
Competition
Match
Soccer Picks
Odds
Stake
Result
Status
World - Club Friendlies
CSKA Moskva vs LASK Linz
1X2
CSKA Moskva
-149
$50,000.00
1 : 0
WIN
Status : WIN
Outcome : $83,500.00
Bet #2525956 Placed:
Kick-Off
Competition
Match
Soccer Picks
Odds
Stake
Result
Status
England - League One
Millwall vs Port Vale
In-Play 1X2
Millwall
0-0 (14')
-188
$50,000.00
2 : 0
WIN
Status : WIN
Outcome : $76,500.00
Bet #2525957 Placed:
Kick-Off
Competition
Match
Soccer Picks
Odds
Stake
Result
Status
England - League One
Oldham Athletic vs Charlton Athletic
In-Play 1X2
Oldham Athletic
1-0 (15')
-188
$50,000.00
1 : 0
WIN
Status : WIN
Outcome : $76,500.00
Bet #2521141 Placed:
Kick-Off
Competition
Match
Soccer Picks
Odds
Stake
Result
Status
Italy - Serie A
Torino vs Pescara
1X2
Torino
-227
$50,000.00
5 : 3
WIN
Status : WIN
Outcome : $72,000.00
NAJBOLJI1306's Bet Statement (Up to Last 100 Predictions)Show-Hide
Bet #2537250 Placed:
Kick-Off
Competition
Match
Soccer Picks
Odds
Stake
Result
Status
Belgium - First Division A
KV Oostende vs Anderlecht
In-Play 1X2
Anderlecht
1-1 (HT)
130
$50,000.00
1 : 4
WIN
Denmark - Superliga
Midtjylland vs Viborg
In-Play 1X2
Midtjylland
0-0 (45+2')
-109
0 : 0
LOSE
Spain - Primera División
Celta de Vigo vs Osasuna
In-Play 1X2
Celta de Vigo
0-0 (20')
-136
3 : 0
Rejected ?
Spain - Primera División
Barcelona vs Leganés
Asian Handicap
Barcelona -2.75
-110
2 : 1
LOSE
France - Ligue 1
PSG vs Toulouse
Half Time / Full Time
Home - Home
-175
0 : 0
(0 : 0)
LOSE
Status : LOSE
Outcome : $0.00
Bet #2536865 Placed:
Kick-Off
Competition
Match
Soccer Picks
Odds
Stake
Result
Status
Switzerland - Super League
Grasshopper vs Sion
1X2
Draw
260
$50,000.00
0 : 1
LOSE
Spain - Primera División
Valencia vs Athletic Club
1X2
Valencia
110
2 : 0
WIN
Netherlands - Eredivisie
ADO Den Haag vs Feyenoord
1X2
Feyenoord
-400
0 : 1
WIN
France - Ligue 1
Olympique Lyonnais vs Dijon
1X2
Olympique Lyonnais
-303
4 : 2
WIN
Status : LOSE
Outcome : $0.00
Bet #2536862 Placed:
Kick-Off
Competition
Match
Soccer Picks
Odds
Stake
Result
Status
Belgium - First Division A
Standard Liège vs Gent
In-Play 1X2
Standard Liège
1-1 (64')
275
$50,000.00
1 : 1
LOSE
Netherlands - Eredivisie
Sparta Rotterdam vs Groningen
In-Play 1X2
Sparta Rotterdam
2-2 (66')
138
2 : 2
LOSE
Germany - Bundesliga
Borussia M'gladbach vs RB Leipzig
In-Play 1X2
Borussia M'gladbach
0-0 (22')
175
1 : 2
LOSE
Status : LOSE
Outcome : $0.00
Bet #2535881 Placed:
Kick-Off
Competition
Match
Soccer Picks
Odds
Stake
Result
Status
Spain - Primera División
Real Sociedad vs Villarreal
1X2
Real Sociedad
100
$50,000.00
0 : 1
LOSE
Netherlands - Eredivisie
Willem II vs AZ
1X2
AZ
120
1 : 1
LOSE
Denmark - Superliga
København vs Brøndby
1X2
København
-120
0 : 0
LOSE
Netherlands - Eredivisie
Vitesse vs Ajax
1X2
Ajax
-149
0 : 1
WIN
Status : LOSE
Outcome : $0.00
Bet #2534840 Placed:
Kick-Off
Competition
Match
Soccer Picks
Odds
Stake
Result
Status
Belgium - First Division A
Zulte-Waregem vs Sint-Truiden
In-Play 1X2
Zulte-Waregem
0-0 (30')
-125
$50,000.00
4 : 1
WIN
Belgium - First Division A
AS Eupen vs Kortrijk
In-Play 1X2
Draw
0-0 (HT)
150
1 : 0
LOSE
Belgium - First Division A
Royal Excel Mouscron vs Waasland-Beveren
In-Play 1X2
Draw
1-1 (HT)
140
1 : 2
LOSE
France - Ligue 1
Metz vs Nantes
In-Play 1X2
Draw
0-0 (HT)
125
1 : 1
WIN
Spain - Primera División
Sevilla vs Eibar
In-Play 1X2
Sevilla
0-0 (16')
-188
2 : 0
WIN
Status : LOSE
Outcome : $0.00
Bet #2534502 Placed:
Kick-Off
Competition
Match
Soccer Picks
Odds
Stake
Result
Status
Spain - Primera División
Deportivo La Coruña vs Deportivo Alavés
In-Play 1X2
Deportivo Alavés
0-0 (11')
300
$50,000.00
0 : 1
WIN
Switzerland - Super League
Luzern vs Thun
In-Play 1X2
Luzern
0-1 (HT)
400
1 : 1
LOSE
Status : LOSE
Outcome : $0.00
Bet #2534494 Placed:
Kick-Off
Competition
Match
Soccer Picks
Odds
Stake
Result
Status
Germany - Bundesliga
Hamburger SV vs Freiburg
In-Play 1X2
Hamburger SV
0-0 (3')
-109
$50,000.00
2 : 2
LOSE
Italy - Serie A
Atalanta vs Crotone
In-Play 1X2
Atalanta
0-0 (30')
-227
1 : 0
WIN
Netherlands - Eredivisie
Twente vs Heerenveen
In-Play 1X2
Draw
0-0 (4')
260
1 : 0
LOSE
Portugal - Primeira Liga
Chaves vs Arouca
In-Play 1X2
Draw
1-0 (75')
375
2 : 0
LOSE
Status : LOSE
Outcome : $0.00
Bet #2534075 Placed:
Kick-Off
Competition
Match
Soccer Picks
Odds
Stake
Result
Status
Denmark - Superliga
Silkeborg vs Horsens
In-Play 1X2
Draw
0-0 (14')
210
$50,000.00
1 : 0
LOSE
Croatia - 1. HNL
Cibalia vs Inter Zaprešić
In-Play 1X2
Draw
1-1 (56')
-105
1 : 1
WIN
Germany - Bundesliga
Eintracht Frankfurt vs Ingolstadt
In-Play 1X2
Ingolstadt
0-1 (44')
-454
0 : 2
WIN
Germany - Bundesliga
Hertha BSC vs Bayern München
In-Play 1X2
Bayern München
1-0 (44')
210
1 : 1
LOSE
Germany - Bundesliga
Hoffenheim vs Darmstadt 98
In-Play 1X2
Hoffenheim
0-0 (44')
-149
2 : 0
WIN
France - Ligue 2
Brest vs Le Havre
In-Play 1X2
Brest
1-0 (58')
-277
2 : 0
WIN
Status : LOSE
Outcome : $0.00
Bet #2532563 Placed:
Kick-Off
Competition
Match
Soccer Picks
Odds
Stake
Result
Status
Colombia - Primera A
Deportivo Pasto vs Jaguares de Córdoba
1X2
Deportivo Pasto
-277
$50,000.00
0 : 0
LOSE
Mexico - Ascenso MX
Potros UAEM vs Loros Universidad
1X2
Potros UAEM
-188
3 : 1
WIN
Hong Kong - Premier League
Southern District vs BCGS Hong Kong Sapling
1X2
Southern District
-500
6 : 0
WIN
Mexico - Ascenso MX
Mineros de Zacatecas vs Celaya
1X2
Mineros de Zacatecas
-117
0 : 0
LOSE
Status : LOSE
Outcome : $0.00
Bet #2532246 Placed:
Kick-Off
Competition
Match
Soccer Picks
Odds
Stake
Result
Status
Denmark - Superliga
Esbjerg vs SønderjyskE
In-Play 1X2
Draw
1-0 (55')
250
$50,000.00
3 : 0
LOSE
Status : LOSE
Outcome : $0.00
Bet #2531979 Placed:
Kick-Off
Competition
Match
Soccer Picks
Odds
Stake
Result
Status
Germany - Bundesliga
Augsburg vs Bayer Leverkusen
1X2
Bayer Leverkusen
130
$50,000.00
1 : 3
WIN
Brazil - Paulista A2
Guarani vs União Barbarense
1X2
Guarani
-454
2 : 0
WIN
Iceland - League Cup
Keflavík vs Grótta
1X2
Keflavík
-200
5 : 0
WIN
Status : WIN
Outcome : $210,450.00
Bet #2531972 Placed:
Kick-Off
Competition
Match
Soccer Picks
Odds
Stake
Result
Status
France - Ligue 2
Bourg en Bresse vs Tours
1X2
Draw
200
$50,000.00
3 : 2
LOSE
France - Ligue 2
Sochaux vs Laval
1X2
Draw
180
1 : 1
WIN
Denmark - Superliga
Esbjerg vs SønderjyskE
1X2
Draw
225
3 : 0
LOSE
Belgium - First Division A
Westerlo vs Club Brugge
1X2
Club Brugge
-277
1 : 2
WIN
France - Ligue 1
Bastia vs Monaco
1X2
Monaco
-227
1 : 1
LOSE
Status : LOSE
Outcome : $0.00
Bet #2529773 Placed:
Kick-Off
Competition
Match
Soccer Picks
Odds
Stake
Result
Status
Europe - UEFA Europa League
Athletic Club vs APOEL
1X2
Athletic Club
-333
$30,000.00
3 : 2
WIN
Europe - UEFA Europa League
Hapoel Be'er Sheva vs Beşiktaş
1X2
Beşiktaş
200
1 : 3
WIN
Europe - UEFA Europa League
Manchester United vs Saint-Étienne
1X2
Manchester United
-344
3 : 0
WIN
Europe - UEFA Europa League
Villarreal vs Roma
1X2
Villarreal
180
0 : 4
LOSE
Status : LOSE
Outcome : $0.00
Bet #2529770 Placed:
Kick-Off
Competition
Match
Soccer Picks
Odds
Stake
Result
Status
Europe - UEFA Europa League
Astra vs Genk
In-Play 1X2
Draw
0-0 (16')
175
$18,890.00
2 : 2
WIN
Europe - UEFA Europa League
Borussia M'gladbach vs Fiorentina
In-Play 1X2
Draw
0-0 (17')
225
0 : 1
LOSE
Europe - UEFA Europa League
Olympiakos Piraeus vs Osmanlıspor
In-Play 1X2
Draw
0-0 (16')
220
0 : 0
WIN
Europe - UEFA Europa League
Rostov vs Sparta Praha
In-Play 1X2
Rostov
0-0 (15')
130
4 : 0
Rejected ?
Europe - UEFA Europa League
AZ vs Olympique Lyonnais
In-Play 1X2
Olympique Lyonnais
0-0 (16')
-120
1 : 4
WIN
Europe - UEFA Europa League
Gent vs Tottenham Hotspur
In-Play 1X2
Tottenham Hotspur
0-0 (15')
-105
1 : 0
LOSE
Status : LOSE
Outcome : $0.00
Bet #2528101 Placed:
Kick-Off
Competition
Match
Soccer Picks
Odds
Stake
Result
Status
Brazil - Copa do Brasil
Anápolis vs Bragantino
In-Play 1X2
Draw
0-0 (79')
-333
$50,000.00
0 : 0
WIN
Brazil - Paulista A1
Botafogo SP vs Ponte Preta
In-Play 1X2
Botafogo SP
1-0 (62')
-400
1 : 2
LOSE
Brazil - Paulista A2
Taubaté vs Batatais
In-Play 1X2
Taubaté
1-0 (45')
-400
1 : 2
LOSE
Brazil - Paulista A3
Independente SP vs Noroeste
In-Play 1X2
Noroeste
0-1 (HT)
-500
0 : 1
WIN
Brazil - Paulista A3
Paulista vs São José
In-Play 1X2
São José
0-1 (65')
-227
0 : 1
WIN
Brazil - Pernambucano 1
Sport Recife vs Belo Jardim
1X2
Sport Recife
-344
1 : 0
WIN
Brazil - Copa do Brasil
Princesa Solimões vs Internacional
1X2
Internacional
-454
0 : 2
WIN
Status : LOSE
Outcome : $0.00
Bet #2527608 Placed:
Kick-Off
Competition
Match
Soccer Picks
Odds
Stake
Result
Status
Europe - UEFA Champions League
Real Madrid vs Napoli
Half Time / Full Time
Home - Home
125
$50,000.00
3 : 1
(1 : 1)
LOSE
Europe - UEFA Champions League
Bayern München vs Arsenal
Half Time / Full Time
Home - Home
105
5 : 1
(1 : 1)
LOSE
Status : LOSE
Outcome : $0.00
Bet #2527605 Placed:
Kick-Off
Competition
Match
Soccer Picks
Odds
Stake
Result
Status
Europe - UEFA Champions League
Bayern München vs Arsenal
Asian Handicap
Bayern München -1.75
138
$50,000.00
5 : 1
WIN
Europe - UEFA Champions League
Real Madrid vs Napoli
Asian Handicap
Real Madrid -1.75
175
3 : 1
WIN HALF
Status : WIN
Outcome : $223,125.00
Bet #2525955 Placed:
Kick-Off
Competition
Match
Soccer Picks
Odds
Stake
Result
Status
England - Championship
Fulham vs Nottingham Forest
In-Play 1X2
Draw
0-1 (14')
275
$50,000.00
3 : 2
LOSE
Status : LOSE
Outcome : $0.00
Bet #2525953 Placed:
Kick-Off
Competition
Match
Soccer Picks
Odds
Stake
Result
Status
England - Championship
Derby County vs Cardiff City
In-Play 1X2
Derby County
1-0 (14')
-277
$50,000.00
3 : 4
Rejected ?
Status : DRAW
Outcome : $50,000.00
Bet #2525956 Placed:
Kick-Off
Competition
Match
Soccer Picks
Odds
Stake
Result
Status
England - League One
Millwall vs Port Vale
In-Play 1X2
Millwall
0-0 (14')
-188
$50,000.00
2 : 0
WIN
Status : WIN
Outcome : $76,500.00
Bet #2525957 Placed:
Kick-Off
Competition
Match
Soccer Picks
Odds
Stake
Result
Status
England - League One
Oldham Athletic vs Charlton Athletic
In-Play 1X2
Oldham Athletic
1-0 (15')
-188
$50,000.00
1 : 0
WIN
Status : WIN
Outcome : $76,500.00
Bet #2525958 Placed:
Kick-Off
Competition
Match
Soccer Picks
Odds
Stake
Result
Status
Europe - UEFA Champions League
Benfica vs Borussia Dortmund
In-Play 1X2
Draw
0-0 (15')
210
$50,000.00
1 : 0
LOSE
Status : LOSE
Outcome : $0.00
Bet #2525959 Placed:
Kick-Off
Competition
Match
Soccer Picks
Odds
Stake
Result
Status
Europe - UEFA Champions League
PSG vs Barcelona
In-Play 1X2
Draw
0-0 (15')
225
$50,000.00
4 : 0
LOSE
Status : LOSE
Outcome : $0.00
Bet #2525954 Placed:
Kick-Off
Competition
Match
Soccer Picks
Odds
Stake
Result
Status
England - Championship
Preston North End vs Birmingham City
In-Play 1X2
Preston North End
1-0 (16')
-303
$50,000.00
2 : 1
WIN
Status : WIN
Outcome : $66,500.00
Bet #2525346 Placed:
Kick-Off
Competition
Match
Soccer Picks
Odds
Stake
Result
Status
India - I-League
Chennai City vs Churchill Brothers
In-Play 1X2
Draw
1-1 (85')
-400
$50,000.00
1 : 1
WIN
Status : WIN
Outcome : $62,500.00
Bet #2523692 Placed:
Kick-Off
Competition
Match
Soccer Picks
Odds
Stake
Result
Status
Switzerland - Challenge League
Zürich vs Neuchâtel Xamax
In-Play Both Teams to Score
No
1-0 (24')
-175
$50,000.00
1 : 1
LOSE
Status : LOSE
Outcome : $0.00
Bet #2523690 Placed:
Kick-Off
Competition
Match
Soccer Picks
Odds
Stake
Result
Status
Switzerland - Challenge League
Zürich vs Neuchâtel Xamax
In-Play Asian Handicap
Zürich -1.75
1-0 (24')
115
$50,000.00
1 : 1
LOSE
Status : LOSE
Outcome : $0.00
Bet #2523686 Placed:
Kick-Off
Competition
Match
Soccer Picks
Odds
Stake
Result
Status
Greece - Super League
Iraklis vs AEK Athens
In-Play 1X2
Draw
2-1 (76')
-175
$50,000.00
2 : 2
Rejected ?
Status : DRAW
Outcome : $50,000.00
Bet #2523676 Placed:
Kick-Off
Competition
Match
Soccer Picks
Odds
Stake
Result
Status
Spain - Primera División
Eibar vs Granada
1X2
Eibar
-200
$50,000.00
4 : 0
WIN
Italy - Serie A
Lazio vs Milan
1X2
Lazio
-153
1 : 1
LOSE
England - Premier League
AFC Bournemouth vs Manchester City
1X2
Manchester City
-250
0 : 2
WIN
Portugal - Primeira Liga
Rio Ave vs Marítimo
1X2
Rio Ave
110
0 : 0
LOSE
Status : LOSE
Outcome : $0.00
Bet #2523673 Placed:
Kick-Off
Competition
Match
Soccer Picks
Odds
Stake
Result
Status
France - Ligue 2
Lens vs Clermont
1X2
Draw
220
$50,000.00
3 : 1
LOSE
Status : LOSE
Outcome : $0.00
Bet #2523665 Placed:
Kick-Off
Competition
Match
Soccer Picks
Odds
Stake
Result
Status
Greece - Super League
Iraklis vs AEK Athens
In-Play 1X2
Iraklis
1-1 (71')
-200
$50,000.00
2 : 2
Rejected ?
Status : DRAW
Outcome : $50,000.00
Bet #2521689 Placed:
Kick-Off
Competition
Match
Soccer Picks
Odds
Stake
Result
Status
Portugal - Primeira Liga
Moreirense vs Sporting CP
1X2
Draw
300
$50,000.00
2 : 3
LOSE
Belgium - First Division A
Waasland-Beveren vs Standard Liège
1X2
Draw
240
0 : 1
LOSE
Spain - Primera División
Atlético Madrid vs Celta de Vigo
1X2
Atlético Madrid
-303
3 : 2
WIN
Bolivia - LFPB
Bolívar vs Real Potosí
1X2
Bolívar
-500
4 : 0
WIN
Status : LOSE
Outcome : $0.00
Bet #2521683 Placed:
Kick-Off
Competition
Match
Soccer Picks
Odds
Stake
Result
Status
Spain - Primera División
Las Palmas vs Sevilla
1X2
Draw
240
$50,000.00
0 : 1
LOSE
Greece - Super League
Panathinaikos vs Panaitolikos
1X2
Panathinaikos
-400
4 : 0
WIN
Romania - Liga I
Steaua Bucureşti vs Voluntari
1X2
Steaua Bucureşti
-250
2 : 2
LOSE
Status : LOSE
Outcome : $0.00
Bet #2521682 Placed:
Kick-Off
Competition
Match
Soccer Picks
Odds
Stake
Result
Status
Italy - Serie A
Sampdoria vs Bologna
In-Play 1X2
Sampdoria
0-1 (25')
275
$50,000.00
3 : 1
WIN
Portugal - Primeira Liga
Nacional vs Belenenses
In-Play 1X2
Nacional
1-0 (66')
-333
1 : 1
LOSE
Spain - Segunda División
Elche vs UCAM Murcia
In-Play 1X2
Elche
1-0 (28')
-277
1 : 1
LOSE
Spain - Segunda División
Numancia vs Reus Deportiu
In-Play 1X2
Numancia
1-0 (26')
-400
1 : 0
WIN
Status : LOSE
Outcome : $0.00
Bet #2521419 Placed:
Kick-Off
Competition
Match
Soccer Picks
Odds
Stake
Result
Status
Scotland - Scottish Cup
Rangers vs Greenock Morton
In-Play 1X2
Rangers
1-1 (30')
-344
$50,000.00
2 : 1
WIN
Netherlands - Eredivisie
PSV vs Utrecht
1X2
PSV
-333
3 : 0
WIN
France - Ligue 1
Saint-Étienne vs Lorient
1X2
Saint-Étienne
-133
4 : 0
WIN
Status : WIN
Outcome : $146,737.50
Bet #2521141 Placed:
Kick-Off
Competition
Match
Soccer Picks
Odds
Stake
Result
Status
Italy - Serie A
Torino vs Pescara
1X2
Torino
-227
$50,000.00
5 : 3
WIN
Status : WIN
Outcome : $72,000.00
Bet #2521140 Placed:
Kick-Off
Competition
Match
Soccer Picks
Odds
Stake
Result
Status
Italy - Serie A
Internazionale vs Empoli
1X2
Internazionale
-333
$50,000.00
2 : 0
WIN
Status : WIN
Outcome : $65,000.00
Bet #2521139 Placed:
Kick-Off
Competition
Match
Soccer Picks
Odds
Stake
Result
Status
Netherlands - Eredivisie
Ajax vs Sparta Rotterdam
In-Play 1X2
Ajax
0-0 (17')
-555
$50,000.00
2 : 0
WIN
Status : WIN
Outcome : $59,000.00
Bet #2521131 Placed:
Kick-Off
Competition
Match
Soccer Picks
Odds
Stake
Result
Status
England - Premier League
Burnley vs Chelsea
In-Play 1X2
Chelsea
0-1 (20')
-714
$50,000.00
1 : 1
LOSE
Status : LOSE
Outcome : $0.00
Bet #2520950 Placed:
Kick-Off
Competition
Match
Soccer Picks
Odds
Stake
Result
Status
Brazil - Paulista A2
Mogi Mirim vs Barretos
In-Play 1X2
Mogi Mirim
1-0 (45')
-227
$50,000.00
4 : 0
Rejected ?
Germany - 2. Bundesliga
Stuttgart vs Sandhausen
In-Play 1X2
Stuttgart
0-0 (20')
-149
2 : 1
WIN
Netherlands - Eredivisie
Excelsior vs Twente
In-Play 1X2
Draw
1-1 (65')
120
1 : 1
WIN
Switzerland - Super League
Sion vs Vaduz
In-Play 1X2
Sion
0-0 (5')
-277
4 : 2
WIN
Status : WIN
Outcome : $249,832.00
Bet #2520812 Placed:
Kick-Off
Competition
Match
Soccer Picks
Odds
Stake
Result
Status
Netherlands - Eredivisie
Excelsior vs Twente
In-Play 1X2
Excelsior
1-0 (29')
-136
$50,000.00
1 : 1
LOSE
Portugal - Segunda Liga
Gil Vicente vs Santa Clara
In-Play 1X2
Gil Vicente
1-0 (44')
-200
2 : 1
WIN
Spain - Primera División
Villarreal vs Málaga
In-Play 1X2
Málaga
0-1 (HT)
105
1 : 1
LOSE
Status : LOSE
Outcome : $0.00
Bet #2519095 Placed:
Kick-Off
Competition
Match
Soccer Picks
Odds
Stake
Result
Status
Netherlands - Eredivisie
Feyenoord vs Groningen
1X2
Feyenoord
-400
$50,000.00
2 : 0
WIN
Belgium - First Division A
Sporting Charleroi vs Westerlo
1X2
Sporting Charleroi
-200
2 : 1
WIN
France - Ligue 1
Monaco vs Metz
1X2
Monaco
-400
5 : 0
WIN
Netherlands - Eredivisie
Vitesse vs Willem II
1X2
Vitesse
-188
0 : 2
LOSE
Spain - Primera División
Osasuna vs Real Madrid
1X2
Real Madrid
-454
1 : 3
WIN
Belgium - First Division A
Gent vs AS Eupen
1X2
Gent
-303
0 : 1
LOSE
Status : LOSE
Outcome : $0.00
Bet #2518858 Placed:
Kick-Off
Competition
Match
Soccer Picks
Odds
Stake
Result
Status
Belgium - First Division A
Royal Excel Mouscron vs KV Oostende
In-Play 1X2
KV Oostende
1-1 (35')
163
$50,000.00
1 : 2
WIN
Status : WIN
Outcome : $131,500.00
Bet #2518840 Placed:
Kick-Off
Competition
Match
Soccer Picks
Odds
Stake
Result
Status
Greece - Super League
Olympiakos Piraeus vs Larissa
1X2
Olympiakos Piraeus
-769
$50,000.00
2 : 0
WIN
Status : WIN
Outcome : $56,500.00
Bet #2518838 Placed:
Kick-Off
Competition
Match
Soccer Picks
Odds
Stake
Result
Status
England - Premier League
Liverpool vs Tottenham Hotspur
1X2
Draw
250
$50,000.00
2 : 0
LOSE
Spain - Primera División
Athletic Club vs Deportivo La Coruña
1X2
Athletic Club
-149
2 : 1
WIN
Status : LOSE
Outcome : $0.00
Bet #2518837 Placed:
Kick-Off
Competition
Match
Soccer Picks
Odds
Stake
Result
Status
Germany - Bundesliga
Schalke 04 vs Hertha BSC
1X2
Draw
275
$50,000.00
2 : 0
LOSE
Netherlands - Eredivisie
Heracles vs Roda JC
1X2
Heracles
-109
2 : 2
LOSE
Status : LOSE
Outcome : $0.00
Bet #2518836 Placed:
Kick-Off
Competition
Match
Soccer Picks
Odds
Stake
Result
Status
France - Ligue 1
Guingamp vs Olympique Lyonnais
In-Play 1X2
Guingamp
2-1 (69')
-188
$50,000.00
2 : 1
WIN
Switzerland - Super League
Thun vs Basel
In-Play 1X2
Basel
0-0 (41')
175
0 : 2
WIN
Status : WIN
Outcome : $210,375.00
Bet #2516313 Placed:
Kick-Off
Competition
Match
Soccer Picks
Odds
Stake
Result
Status
Italy - Serie A
Napoli vs Genoa
In-Play 1X2
Napoli
0-0 (HT)
-200
$40,000.00
2 : 0
WIN
Status : WIN
Outcome : $60,000.00
Bet #2516312 Placed:
Kick-Off
Competition
Match
Soccer Picks
Odds
Stake
Result
Status
France - Ligue 2
Nîmes vs Tours
In-Play 1X2
Nîmes
1-0 (84')
-333
$10,000.00
1 : 1
LOSE
France - National
Pau vs Boulogne
In-Play 1X2
Draw
0-0 (85')
-303
0 : 0
WIN
Italy - Serie A
Napoli vs Genoa
In-Play 1X2
Napoli
0-0 (HT)
-200
2 : 0
WIN
Netherlands - Eerste Divisie
Cambuur vs Fortuna Sittard
In-Play 1X2
Draw
1-1 (85')
-250
1 : 1
WIN
Netherlands - Eerste Divisie
NAC Breda vs RKC Waalwijk
In-Play 1X2
RKC Waalwijk
2-3 (83')
-250
2 : 3
WIN
Netherlands - Eerste Divisie
Telstar vs Achilles '29
In-Play 1X2
Draw
1-1 (84')
-175
1 : 1
WIN
Netherlands - Eerste Divisie
Eindhoven vs Oss
In-Play 1X2
Oss
1-2 (84')
-344
1 : 2
WIN
Status : LOSE
Outcome : $0.00
Bet #2516311 Placed:
Kick-Off
Competition
Match
Soccer Picks
Odds
Stake
Result
Status
France - Ligue 2
Laval vs Red Star
In-Play 1X2
Draw
1-1 (85')
-500
$50,000.00
1 : 1
WIN
Status : WIN
Outcome : $60,000.00
Bet #2516310 Placed:
Kick-Off
Competition
Match
Soccer Picks
Odds
Stake
Result
Status
France - Ligue 1
Bordeaux vs PSG
In-Play 1X2
PSG
0-2 (HT)
-2499
$50,000.00
0 : 3
WIN
Status : WIN
Outcome : $52,000.00
Bet #2516309 Placed:
Kick-Off
Competition
Match
Soccer Picks
Odds
Stake
Result
Status
England - Championship
Sheffield Wednesday vs Birmingham City
In-Play 1X2
Sheffield Wednesday
1-0 (HT)
-400
$40,000.00
3 : 0
WIN
Status : WIN
Outcome : $50,000.00
Bet #2516308 Placed:
Kick-Off
Competition
Match
Soccer Picks
Odds
Stake
Result
Status
Belgium - First Division A
Sint-Truiden vs Genk
In-Play 1X2
Genk
0-3 (55')
-9999
$50,000.00
0 : 3
WIN
Status : WIN
Outcome : $50,500.00
Bet #2515990 Placed:
Kick-Off
Competition
Match
Soccer Picks
Odds
Stake
Result
Status
Germany - Bundesliga
Mainz 05 vs Augsburg
1X2
Draw
225
$50,000.00
2 : 0
LOSE
Belgium - First Division A
Sint-Truiden vs Genk
1X2
Draw
230
0 : 3
LOSE
Status : LOSE
Outcome : $0.00
Bet #2515984 Placed:
Kick-Off
Competition
Match
Soccer Picks
Odds
Stake
Result
Status
Netherlands - Eerste Divisie
Cambuur vs Fortuna Sittard
1X2
Cambuur
-400
$50,000.00
1 : 1
LOSE
Netherlands - Eerste Divisie
Eindhoven vs Oss
1X2
Eindhoven
-227
1 : 2
LOSE
Netherlands - Eerste Divisie
VVV vs Helmond Sport
1X2
VVV
-250
7 : 0
WIN
Netherlands - Eredivisie
PEC Zwolle vs NEC
1X2
Draw
270
2 : 0
LOSE
Status : LOSE
Outcome : $0.00
Bet #2515964 Placed:
Kick-Off
Competition
Match
Soccer Picks
Odds
Stake
Result
Status
Germany - Regionalliga
Wuppertaler SV vs Fortuna Düsseldorf II
In-Play 1X2
Wuppertaler SV
1-0 (25')
-303
$50,000.00
5 : 1
WIN
Status : WIN
Outcome : $66,500.00
Bet #2514132 Placed:
Kick-Off
Competition
Match
Soccer Picks
Odds
Stake
Result
Status
South America - Copa Libertadores
The Strongest vs Wanderers
In-Play 1X2
The Strongest
2-0 (HT)
-9999
$50,000.00
4 : 0
WIN
Status : WIN
Outcome : $50,500.00
Bet #2514130 Placed:
Kick-Off
Competition
Match
Soccer Picks
Odds
Stake
Result
Status
Brazil - Cearense 1
Ceará vs Horizonte
In-Play 1X2
Ceará
0-0 (30')
-303
$50,000.00
2 : 0
WIN
Brazil - Goiano 1
Aparecidense vs Vila Nova
In-Play 1X2
Vila Nova
0-1 (30')
-303
1 : 2
WIN
Brazil - Paulista A2
São Caetano vs Bragantino
In-Play 1X2
São Caetano
1-0 (HT)
-400
3 : 1
WIN
Status : WIN
Outcome : $110,556.25
Bet #2514129 Placed:
Kick-Off
Competition
Match
Soccer Picks
Odds
Stake
Result
Status
Brazil - Copa do Brasil
EC São José vs Sampaio Corrêa
In-Play 1X2
Sampaio Corrêa
0-1 (87')
-1249
$50,000.00
1 : 1
Rejected ?
Status : DRAW
Outcome : $50,000.00
Bet #2513896 Placed:
Kick-Off
Competition
Match
Soccer Picks
Odds
Stake
Result
Status
Portugal - Segunda Liga
Vizela vs Sporting CP II
In-Play 1X2
Vizela
1-0 (6')
-227
$50,000.00
2 : 1
WIN
Status : WIN
Outcome : $72,000.00
Bet #2513895 Placed:
Kick-Off
Competition
Match
Soccer Picks
Odds
Stake
Result
Status
Brazil - Cearense 1
Ceará vs Horizonte
1X2
Ceará
-333
$50,000.00
2 : 0
WIN
Status : WIN
Outcome : $65,000.00
Bet #2513894 Placed:
Kick-Off
Competition
Match
Soccer Picks
Odds
Stake
Result
Status
South America - Copa Libertadores
The Strongest vs Wanderers
1X2
The Strongest
-277
$38,430.00
4 : 0
WIN
Status : WIN
Outcome : $52,264.80
Bet #2513251 Placed:
Kick-Off
Competition
Match
Soccer Picks
Odds
Stake
Result
Status
Tunisia - Ligue 1
Etoile du Sahel vs CS Sfaxien
In-Play 1X2
Etoile du Sahel
0-0 (11')
-120
$21,000.00
1 : 0
WIN
Status : WIN
Outcome : $38,430.00
Bet #2513245 Placed:
Kick-Off
Competition
Match
Soccer Picks
Odds
Stake
Result
Status
Qatar - Stars League
Al Kharitiyath vs Al Sailiya
In-Play 1X2
Al Sailiya
0-1 (27')
-188
$50,000.00
2 : 1
Rejected ?
Status : DRAW
Outcome : $50,000.00
Bet #2513244 Placed:
Kick-Off
Competition
Match
Soccer Picks
Odds
Stake
Result
Status
United Arab Emirates - Arabian Gulf League
Al Ain vs Dibba Al Fujairah
In-Play 1X2
Al Ain
0-0 (42')
-400
$50,000.00
1 : 2
LOSE
Status : LOSE
Outcome : $0.00
Bet #2513233 Placed:
Kick-Off
Competition
Match
Soccer Picks
Odds
Stake
Result
Status
Iran - Persian Gulf Pro League
Sepahan vs Machine Sazi
In-Play 1X2
Machine Sazi
0-2 (81')
-1666
$50,000.00
0 : 3
Rejected ?
Status : DRAW
Outcome : $50,000.00
Bet #2512568 Placed:
Kick-Off
Competition
Match
Soccer Picks
Odds
Stake
Result
Status
Australia - A-League
Sydney vs Wellington Phoenix
1X2
Sydney
-277
$50,000.00
3 : 1
WIN
Status : WIN
Outcome : $68,000.00
Bet #2511934 Placed:
Kick-Off
Competition
Match
Soccer Picks
Odds
Stake
Result
Status
Brazil - Copa do Brasil
Vitória da Conquista vs Coritiba
In-Play 1X2
Coritiba
0-0 (31')
-109
$50,000.00
1 : 1
LOSE
Status : LOSE
Outcome : $0.00
Bet #2511933 Placed:
Kick-Off
Competition
Match
Soccer Picks
Odds
Stake
Result
Status
Spain - Copa del Rey
Deportivo Alavés vs Celta de Vigo
In-Play 1X2
Deportivo Alavés
1-0 (90')
-1666
$50,000.00
1 : 0
WIN
Status : WIN
Outcome : $53,000.00
Bet #2511926 Placed:
Kick-Off
Competition
Match
Soccer Picks
Odds
Stake
Result
Status
Brazil - Baiano 1
Bahia vs Bahia de Feira
In-Play 1X2
Bahia
1-0 (15')
-1428
$50,000.00
6 : 0
WIN
Status : WIN
Outcome : $53,500.00
Bet #2511724 Placed:
Kick-Off
Competition
Match
Soccer Picks
Odds
Stake
Result
Status
England - FA Cup
Leicester City vs Derby County
In-Play 1X2
Leicester City
0-0 (28')
105
$28,310.00
1 : 1
Canceled ?
France - Ligue 1
Olympique Marseille vs Guingamp
In-Play 1X2
Olympique Marseille
0-0 (14')
-149
2 : 0
WIN
Germany - DFB Pokal
Borussia Dortmund vs Hertha BSC
In-Play 1X2
Borussia Dortmund
0-1 (29')
120
1 : 1
LOSE
Italy - Serie A
Bologna vs Milan
In-Play 1X2
Draw
0-0 (27')
200
0 : 1
LOSE
Status : LOSE
Outcome : $0.00
Bet #2511401 Placed:
Kick-Off
Competition
Match
Soccer Picks
Odds
Stake
Result
Status
France - Ligue 1
Angers SCO vs Rennes
1X2
Draw
190
$50,000.00
0 : 0
WIN
France - Ligue 1
Nice vs Saint-Étienne
1X2
Nice
100
1 : 0
WIN
France - Ligue 1
Olympique Lyonnais vs Nancy
1X2
Olympique Lyonnais
-277
4 : 0
WIN
France - Ligue 1
Metz vs Dijon
1X2
Metz
145
2 : 1
WIN
France - Ligue 1
Lorient vs Toulouse
1X2
Draw
230
1 : 1
WIN
Status : WIN
Outcome : $3,188,724.00
Bet #2511400 Placed:
Kick-Off
Competition
Match
Soccer Picks
Odds
Stake
Result
Status
Greece - Cup
Olympiakos Piraeus vs Atromitos
In-Play 1X2
Olympiakos Piraeus
0-0 (10')
-303
$50,000.00
0 : 0
LOSE
Italy - Serie A
Crotone vs Juventus
In-Play 1X2
Juventus
0-0 (38')
-250
0 : 2
WIN
Germany - DFB Pokal
Sandhausen vs Schalke 04
In-Play 1X2
Schalke 04
0-0 (10')
-120
1 : 4
WIN
Status : LOSE
Outcome : $0.00
Bet #2509269 Placed:
Kick-Off
Competition
Match
Soccer Picks
Odds
Stake
Result
Status
Belgium - First Division A
Waasland-Beveren vs Genk
1X2
Draw
230
$50,000.00
0 : 0
WIN
Italy - Serie A
Roma vs Fiorentina
1X2
Roma
-161
4 : 0
WIN
France - Ligue 1
PSG vs Lille
1X2
PSG
-454
2 : 1
WIN
Status : WIN
Outcome : $326,106.00
Bet #2508859 Placed:
Kick-Off
Competition
Match
Soccer Picks
Odds
Stake
Result
Status
Asia - AFC Champions League
Al Wahda vs Al Wihdat
1X2
Al Wahda
-200
$50,000.00
3 : 0
WIN
World - Club Friendlies
AB vs B 93
1X2
AB
-175
1 : 4
LOSE
Egypt - Cup
Wadi Degla vs Tanta
1X2
Wadi Degla
-222
1 : 0
WIN
Status : LOSE
Outcome : $0.00
Bet #2508858 Placed:
Kick-Off
Competition
Match
Soccer Picks
Odds
Stake
Result
Status
World - Club Friendlies
Dynamo Kyiv vs Osijek
1X2
Dynamo Kyiv
-277
$50,000.00
2 : 1
WIN
Europe - UEFA Youth League
Maccabi Haifa U19 vs Borussia Dortmund U19
1X2
Borussia Dortmund U19
-277
0 : 1
WIN
Status : WIN
Outcome : $92,480.00
Bet #2508437 Placed:
Kick-Off
Competition
Match
Soccer Picks
Odds
Stake
Result
Status
World - Club Friendlies
CSKA Moskva vs LASK Linz
1X2
CSKA Moskva
-149
$50,000.00
1 : 0
WIN
Status : WIN
Outcome : $83,500.00
Bet #2506449 Placed:
Kick-Off
Competition
Match
Soccer Picks
Odds
Stake
Result
Status
World - Club Friendlies
Ried vs Blau-Weiß Linz
1X2
Ried
-222
$50,000.00
4 : 0
WIN
World - Club Friendlies
Esbjerg vs CSKA Moskva
1X2
CSKA Moskva
-333
0 : 0
LOSE
World - Club Friendlies
Suwon Bluewings vs Krasnodar
1X2
Krasnodar
115
0 : 3
WIN
Status : LOSE
Outcome : $0.00
Bet #2505170 Placed:
Kick-Off
Competition
Match
Soccer Picks
Odds
Stake
Result
Status
Belgium - First Division A
Westerlo vs Sint-Truiden
In-Play 1X2
Draw
0-0 (53')
110
$50,000.00
1 : 0
LOSE
Italy - Serie A
Juventus vs Internazionale
In-Play 1X2
Juventus
0-0 (24')
-125
1 : 0
WIN
Portugal - Primeira Liga
Belenenses vs Tondela
1X2
Belenenses
-109
0 : 0
LOSE
Status : LOSE
Outcome : $0.00
Bet #2504259 Placed:
Kick-Off
Competition
Match
Soccer Picks
Odds
Stake
Result
Status
Germany - Bundesliga
Augsburg vs Werder Bremen
In-Play 1X2
Draw
1-1 (HT)
150
$50,000.00
3 : 2
LOSE
Status : LOSE
Outcome : $0.00
Bet #2504158 Placed:
Kick-Off
Competition
Match
Soccer Picks
Odds
Stake
Result
Status
Spain - Segunda División
Rayo Vallecano vs Almería
1X2
Rayo Vallecano
-120
$50,000.00
1 : 0
WIN
Switzerland - Super League
Young Boys vs Sion
1X2
Young Boys
-120
3 : 1
WIN
Spain - Primera División
Sporting Gijón vs Deportivo Alavés
1X2
Draw
220
2 : 4
LOSE
Status : LOSE
Outcome : $0.00
Bet #2504157 Placed:
Kick-Off
Competition
Match
Soccer Picks
Odds
Stake
Result
Status
Belgium - First Division A
Club Brugge vs Sporting Charleroi
In-Play 1X2
Club Brugge
0-0 (55')
-136
$50,000.00
1 : 0
WIN
France - Ligue 1
Toulouse vs Angers SCO
In-Play 1X2
Draw
0-0 (42')
125
4 : 0
LOSE
Italy - Serie A
Chievo vs Udinese
In-Play 1X2
Draw
0-0 (39')
150
0 : 0
WIN
Status : LOSE
Outcome : $0.00
Bet #2501434 Placed:
Kick-Off
Competition
Match
Soccer Picks
Odds
Stake
Result
Status
France - Ligue 1
Bordeaux vs Rennes
In-Play 1X2
Draw
0-0 (27')
175
$50,000.00
1 : 1
WIN
Status : WIN
Outcome : $137,500.00
Bet #2501433 Placed:
Kick-Off
Competition
Match
Soccer Picks
Odds
Stake
Result
Status
Belgium - First Division A
AS Eupen vs Waasland-Beveren
In-Play 1X2
Draw
0-1 (26')
250
$50,000.00
0 : 2
LOSE
Status : LOSE
Outcome : $0.00
Bet #2501439 Placed:
Kick-Off
Competition
Match
Soccer Picks
Odds
Stake
Result
Status
Netherlands - Eredivisie
Groningen vs Excelsior
1X2
Groningen
-188
$50,000.00
1 : 1
LOSE
Status : LOSE
Outcome : $0.00
Bet #2501435 Placed:
Kick-Off
Competition
Match
Soccer Picks
Odds
Stake
Result
Status
France - Ligue 1
Dijon vs PSG
In-Play 1X2
PSG
0-0 (27')
-227
$50,000.00
1 : 3
Rejected ?
Status : DRAW
Outcome : $50,000.00
Bet #2501436 Placed:
Kick-Off
Competition
Match
Soccer Picks
Odds
Stake
Result
Status
France - Ligue 1
Guingamp vs Caen
In-Play 1X2
Draw
0-0 (27')
200
$50,000.00
0 : 1
LOSE
Status : LOSE
Outcome : $0.00
Bet #2501437 Placed:
Kick-Off
Competition
Match
Soccer Picks
Odds
Stake
Result
Status
France - Ligue 1
Lille vs Lorient
In-Play 1X2
Lille
0-0 (27')
-109
$50,000.00
0 : 1
LOSE
Status : LOSE
Outcome : $0.00
Bet #2501438 Placed:
Kick-Off
Competition
Match
Soccer Picks
Odds
Stake
Result
Status
Belgium - First Division A
KV Oostende vs Mechelen
1X2
Draw
270
$50,000.00
2 : 0
LOSE
Status : LOSE
Outcome : $0.00
Bet #2501440 Placed:
Kick-Off
Competition
Match
Soccer Picks
Odds
Stake
Result
Status
Spain - Primera División
Valencia vs Eibar
1X2
Valencia
-117
$50,000.00
0 : 4
LOSE
Status : LOSE
Outcome : $0.00
Bet #2499839 Placed:
Kick-Off
Competition
Match
Soccer Picks
Odds
Stake
Result
Status
Spain - Primera División
Málaga vs Espanyol
1X2
Draw
240
$50,000.00
0 : 1
LOSE
England - Premier League
Chelsea vs Arsenal
1X2
Draw
240
3 : 1
LOSE
Status : LOSE
Outcome : $0.00
Bet #2497969 Placed:
Kick-Off
Competition
Match
Soccer Picks
Odds
Stake
Result
Status
Belgium - First Division A
Lokeren vs Anderlecht
In-Play 1X2
Anderlecht
0-0 (37')
105
$50,000.00
0 : 0
LOSE
France - Ligue 1
Metz vs Olympique Marseille
In-Play 1X2
Draw
0-0 (19')
240
1 : 0
LOSE
Portugal - Primeira Liga
Paços de Ferreira vs Vitória Guimarães
1X2
Vitória Guimarães
125
2 : 0
LOSE
Status : LOSE
Outcome : $0.00
Bet #2494877 Placed:
Kick-Off
Competition
Match
Soccer Picks
Odds
Stake
Result
Status
Saudi Arabia - Pro League
Al Hilal vs Al Quadisiya
1X2
Al Hilal
-454
$50,000.00
1 : 1
LOSE
Africa - Africa Cup of Nations
Cameroon vs Ghana
1X2
Draw
180
2 : 0
LOSE
Portugal - Primeira Liga
Moreirense vs Feirense
1X2
Draw
230
1 : 1
WIN
Spain - Copa del Rey
Celta de Vigo vs Deportivo Alavés
1X2
Celta de Vigo
-175
0 : 0
LOSE
Portugal - Primeira Liga
Rio Ave vs Sporting Braga
1X2
Sporting Braga
210
1 : 0
LOSE
Status : LOSE
Outcome : $0.00
Bet #2493168 Placed:
Kick-Off
Competition
Match
Soccer Picks
Odds
Stake
Result
Status
Belgium - Cup
AS Eupen vs Zulte-Waregem
In-Play 1X2
Zulte-Waregem
0-0 (64')
240
$50,000.00
0 : 2
WIN
England - Championship
Burton Albion vs Fulham
In-Play 1X2
Fulham
0-1 (51')
-454
0 : 2
Rejected ?
England - Championship
Newcastle United vs Queens Park Rangers
In-Play 1X2
Newcastle United
1-1 (46')
-136
2 : 2
LOSE
England - League One
Millwall vs Walsall
In-Play 1X2
Millwall
0-0 (46')
-109
0 : 0
LOSE
England - Premier League
Manchester United vs Hull City
In-Play 1X2
Manchester United
0-0 (HT)
-277
0 : 0
LOSE
Italy - Coppa Italia
Roma vs Cesena
In-Play 1X2
Roma
0-0 (45+2')
-200
2 : 1
WIN
Status : LOSE
Outcome : $0.00