Soccer Tipster Profile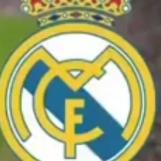 Country

TANZANIA, UNITED REPUBLIC OF

Total Balance
🍊1,000,000.00

Winning Streak
6

Losing Streak
9

Expertise
1X2
Kikagat96 participated in the following rounds of Tipsters Competition:
Biography
I love football, I love goals. Soccer punter gives me an arbitrage to tract football teams to gain experience and do good in this my hobby
Feedback for Soccer Tipster Kikagat96
Latest Messages for Kikagat96:
This discussion is part of the Soccer Forum.
Write a comment:
Character Count:
0
Write a detailed comment of at least 350 characters to earn a reward point.
✓
Charting of Tipster Profit Per Round
Kikagat96's Rankings in Tipsters Competition Show-Hide
| # | Football Tipster | Win | Lose | Draw | Win % | Profit % | Pending | Outstanding | Total Balance |
| --- | --- | --- | --- | --- | --- | --- | --- | --- | --- |
| 1 | youngcelebes | 134 | 205 | 22 | 39.53 | 1,024.06% | 🍊0 | 🍊11,240,600 | 🍊11,240,600 |
| 2 | greatmind | 67 | 136 | 0 | 33.00 | 180.42% | 🍊0 | 🍊2,804,215 | 🍊2,804,215 |
| 3 | blanko12 | 107 | 77 | 1 | 58.15 | 151.70% | 🍊0 | 🍊2,517,000 | 🍊2,517,000 |
| 4 | cent | 41 | 45 | 4 | 47.67 | 150.84% | 🍊0 | 🍊2,508,440 | 🍊2,508,440 |
| 5 | aderinola1997 | 179 | 272 | 1 | 39.69 | 132.53% | 🍊10,000 | 🍊2,315,260 | 🍊2,325,260 |