Soccer Tipster Profile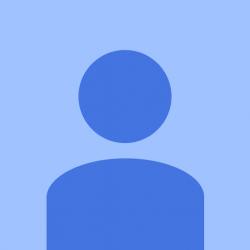 Country

NIGERIA

Total Balance
🍊1,000,000.00

Winning Streak
5

Losing Streak
52

Expertise
In-Play 1X2
Antohc08 participated in the following rounds of Tipsters Competition:
Feedback for Soccer Tipster Antohc08
Latest Messages for Antohc08:
soccerpunter

noni101

bro u're trying
#thumbs_up
blessing1

very good?.


antohc08

thanks learning process on going just that draws this time around is some how but quite studying the games
g35koech

you are heading to number 1 congratulations
antohc08

thanks @g35koech my learning process is still on going am just trying different methods but I know I will discover my strength thanks number 1 me I don't think soon for now
art1_

Top of the rànk
Asogwa419

YOUR good and i wish u more success so we can hit the bookies hard
This discussion is part of the Soccer Forum.
Write a comment:
Character Count:
0
Write a detailed comment of at least 150 characters to earn a reward point.
✓
Charting of Tipster Profit Per Round
Antohc08's Rankings in Tipsters Competition Show-Hide
| # | Football Tipster | Win | Lose | Draw | Win % | Profit % | Pending | Outstanding | Total Balance |
| --- | --- | --- | --- | --- | --- | --- | --- | --- | --- |
| 1 | siremajesty | 3 | 15 | 1 | 16.67 | 291.47% | 🍊200,000 | 🍊3,714,665 | 🍊3,914,665 |
| 2 | barci69 | 28 | 51 | 0 | 35.44 | 267.00% | 🍊0 | 🍊3,670,018 | 🍊3,670,018 |
| 3 | donben2005 | 10 | 22 | 0 | 31.25 | 265.00% | 🍊0 | 🍊3,650,000 | 🍊3,650,000 |
| 4 | colombos | 140 | 205 | 52 | 40.58 | 262.05% | 🍊0 | 🍊3,620,506 | 🍊3,620,506 |
| 5 | lastKING | 49 | 38 | 9 | 56.32 | 249.28% | 🍊0 | 🍊3,492,820 | 🍊3,492,820 |