Soccer Tipster Profile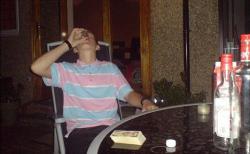 Country

BANGLADESH

Winning Streak
9

Losing Streak
30

Expertise
In-Play 1X2
Bet10 participated in the following rounds of Tipsters Competition:
Biography
It is worth remembering the old Chinese proverb 'every journey starts with a single step', when you place your first bet. Try a single bet. A small profit is better than any sized loss.
· Learn how to place a bet
· Learn how the odds work
· Learn how difficult it is to pick one winner
· Learn and enjoy the feeling that collecting the
"payout" gives you
Feedback for Soccer Tipster Bet10
Latest Messages for Bet10:
This discussion is part of the Soccer Forum.
Write a comment:
Character Count:
0
Write a detailed comment of at least 150 characters to earn a reward point.
✓
Charting of Tipster Profit Per Round
Evolution of Tipster's Balance in Round #104
Bet10's Rankings in Tipsters Competition Show-Hide
| # | Football Tipster | Win | Lose | Draw | Win % | Profit % | Pending | Outstanding | Total Balance |
| --- | --- | --- | --- | --- | --- | --- | --- | --- | --- |
| 1 | NIXONKIP | 16 | 14 | 0 | 53.33 | 924.64% | $20,000.00 | $10,226,355.18 | $10,246,355.18 |
| 2 | amigo1980 | 33 | 58 | 6 | 36.26 | 327.55% | $0.00 | $4,275,531.58 | $4,275,531.58 |
| 3 | bet10 | 14 | 31 | 3 | 31.11 | 305.62% | $0.00 | $4,056,244.36 | $4,056,244.36 |
| 4 | WALASKI | 21 | 42 | 3 | 33.33 | 260.71% | $0.00 | $3,607,062.50 | $3,607,062.50 |
| 5 | fn72 | 82 | 58 | 18 | 58.57 | 247.04% | $0.00 | $3,470,390.13 | $3,470,390.13 |
Bet10's biggest wins in round 104Show-Hide
Bet #2504227 Placed:
Kick-Off
Competition
Match
Soccer Picks
Odds
Stake
Result
Status
Cyprus - 1. Division
APOEL vs AEK Larnaca
In-Play 1X2
Draw
0-1 (54')
200
$50,000.00
1 : 1
WIN
Italy - Lega Pro
Teramo vs Santarcangelo
In-Play 1X2
Draw
0-1 (84')
450
1 : 1
WIN
Switzerland - Challenge League
Aarau vs FC Schaffhausen
In-Play 1X2
Draw
0-1 (54')
275
2 : 2
WIN
Status : WIN
Outcome : $3,093,750.00
Bet #2516005 Placed:
Kick-Off
Competition
Match
Soccer Picks
Odds
Stake
Result
Status
Germany - 3. Liga
Aalen vs Rot-Weiß Erfurt
In-Play 1X2
Draw
0-1 (37')
225
$50,000.00
1 : 1
WIN
Germany - 2. Bundesliga
Nürnberg vs Eintracht Braunschweig
In-Play 1X2
Draw
0-1 (49')
250
1 : 1
WIN
Status : WIN
Outcome : $568,750.00
Bet #2521071 Placed:
Kick-Off
Competition
Match
Soccer Picks
Odds
Stake
Result
Status
Italy - Serie A
Palermo vs Atalanta
1X2
Atalanta
-125
$50,000.00
1 : 3
WIN
Italy - Serie A
Sampdoria vs Bologna
1X2
Sampdoria
100
3 : 1
WIN
Italy - Serie A
Cagliari vs Juventus
1X2
Juventus
-333
0 : 2
WIN
Status : WIN
Outcome : $234,000.00
Bet #2513732 Placed:
Kick-Off
Competition
Match
Soccer Picks
Odds
Stake
Result
Status
South America - Copa Libertadores
The Strongest vs Wanderers
1X2
The Strongest
-277
$50,000.00
4 : 0
WIN
Brazil - Cearense 1
Ceará vs Horizonte
1X2
Ceará
-277
2 : 0
WIN
Brazil - Pernambucano 1
Central vs Santa Cruz
1X2
Santa Cruz
-344
2 : 4
WIN
Brazil - Copa do Brasil
Moto Club MA vs São Paulo
1X2
São Paulo
-250
0 : 1
WIN
Brazil - Copa do Brasil
Santos AP vs Vasco da Gama
1X2
Vasco da Gama
-344
0 : 2
WIN
Status : WIN
Outcome : $215,454.36
Bet #2544257 Placed:
Kick-Off
Competition
Match
Soccer Picks
Odds
Stake
Result
Status
Europe - UEFA Europa League
København vs Ludogorets
1X2
Draw
250
$50,000.00
0 : 0
WIN
Status : WIN
Outcome : $175,000.00
Bet #2534952 Placed:
Kick-Off
Competition
Match
Soccer Picks
Odds
Stake
Result
Status
Uruguay - Primera División
Plaza Colonia vs Nacional
1X2
Nacional
-227
$50,000.00
0 : 1
WIN
Colombia - Primera A
Santa Fe vs Atlético Huila
1X2
Santa Fe
-333
1 : 0
WIN
El Salvador - Primera Division
Santa Tecla vs Chalatenango
1X2
Santa Tecla
-227
4 : 2
WIN
Status : WIN
Outcome : $134,784.00
Bet #2497198 Placed:
Kick-Off
Competition
Match
Soccer Picks
Odds
Stake
Result
Status
Romania - Liga I
Astra vs Târgu Mureş
1X2
Astra
-454
$50,000.00
1 : 0
WIN
Netherlands - Eerste Divisie
VVV vs De Graafschap
1X2
VVV
-227
4 : 1
WIN
World - Club Friendlies
Galway United vs Athlone Town
1X2
Galway United
-400
2 : 1
WIN
Brazil - Paulista A1
Santos vs Linense
1X2
Santos
-454
6 : 2
WIN
Status : WIN
Outcome : $133,956.00
Bet #2521866 Placed:
Kick-Off
Competition
Match
Soccer Picks
Odds
Stake
Result
Status
Portugal - Primeira Liga
Moreirense vs Sporting CP
In-Play Asian Handicap
Sporting CP -0.5
2-1 (HT)
-166
$50,000.00
2 : 3
WIN
Romania - Liga I
Steaua Bucureşti vs Voluntari
In-Play Over / Under
Over 2.5
0-1 (29')
-192
2 : 2
WIN
Status : WIN
Outcome : $121,600.00
Bet #2515940 Placed:
Kick-Off
Competition
Match
Soccer Picks
Odds
Stake
Result
Status
Germany - 2. Bundesliga
Nürnberg vs Eintracht Braunschweig
In-Play Asian Handicap
Nürnberg -0.5
0-1 (44')
135
$50,000.00
1 : 1
WIN
Status : WIN
Outcome : $117,500.00
Bet #2513659 Placed:
Kick-Off
Competition
Match
Soccer Picks
Odds
Stake
Result
Status
Brazil - Pernambucano 1
Central vs Santa Cruz
Over / Under
Over 2.5
110
$50,000.00
2 : 4
WIN
Status : WIN
Outcome : $105,000.00
Bet #2521503 Placed:
Kick-Off
Competition
Match
Soccer Picks
Odds
Stake
Result
Status
England - Premier League
Swansea City vs Leicester City
In-Play Last Team to Score
Swansea City
0-0 (19')
100
$50,000.00
2 : 0
WIN
Status : WIN
Outcome : $100,000.00
Bet #2509120 Placed:
Kick-Off
Competition
Match
Soccer Picks
Odds
Stake
Result
Status
France - Ligue 1
Montpellier vs Monaco
1X2
Monaco
-109
$50,000.00
1 : 2
WIN
Status : WIN
Outcome : $95,500.00
Bet #2525931 Placed:
Kick-Off
Competition
Match
Soccer Picks
Odds
Stake
Result
Status
England - League Two
Mansfield Town vs Accrington Stanley
In-Play Asian Handicap
Mansfield Town -0.5
0-1 (11')
-111
$50,000.00
4 : 4
WIN
Status : WIN
Outcome : $94,950.00
Bet #2509123 Placed:
Kick-Off
Competition
Match
Soccer Picks
Odds
Stake
Result
Status
France - Ligue 1
PSG vs Lille
1X2
PSG
-454
$50,000.00
2 : 1
WIN
Status : WIN
Outcome : $61,000.00
Bet10's Bet Statement (Up to Last 100 Predictions)Show-Hide
Bet #2544557 Placed:
Kick-Off
Competition
Match
Soccer Picks
Odds
Stake
Result
Status
Brazil - Goiano 1
Atlético GO vs Iporá
In-Play 1X2
Atlético GO
0-0 (30')
-200
$50,000.00
0 : 0
LOSE
Venezuela - Primera División
Deportivo Lara vs Zamora
In-Play 1X2
Deportivo Lara
1-0 (HT)
-250
1 : 0
WIN
Status : LOSE
Outcome : $0.00
Bet #2544556 Placed:
Kick-Off
Competition
Match
Soccer Picks
Odds
Stake
Result
Status
Brazil - Copa do Nordeste
Náutico vs Campinense
1X2
Náutico
-142
$50,000.00
0 : 0
LOSE
Status : LOSE
Outcome : $0.00
Bet #2544545 Placed:
Kick-Off
Competition
Match
Soccer Picks
Odds
Stake
Result
Status
Colombia - Primera A
Once Caldas vs Santa Fe
1X2
Santa Fe
140
$50,000.00
0 : 0
LOSE
Status : LOSE
Outcome : $0.00
Bet #2544261 Placed:
Kick-Off
Competition
Match
Soccer Picks
Odds
Stake
Result
Status
Bolivia - LFPB
Sport Boys vs Bolívar
In-Play 1X2
Sport Boys
0-0 (39')
250
$50,000.00
3 : 2
Rejected ?
Status : DRAW
Outcome : $50,000.00
Bet #2544256 Placed:
Kick-Off
Competition
Match
Soccer Picks
Odds
Stake
Result
Status
Europe - UEFA Europa League
Fiorentina vs Borussia M'gladbach
1X2
Draw
240
$50,000.00
2 : 4
LOSE
Status : LOSE
Outcome : $0.00
Bet #2544257 Placed:
Kick-Off
Competition
Match
Soccer Picks
Odds
Stake
Result
Status
Europe - UEFA Europa League
København vs Ludogorets
1X2
Draw
250
$50,000.00
0 : 0
WIN
Status : WIN
Outcome : $175,000.00
Bet #2544258 Placed:
Kick-Off
Competition
Match
Soccer Picks
Odds
Stake
Result
Status
Europe - UEFA Europa League
Genk vs Astra
1X2
Draw
300
$50,000.00
1 : 0
LOSE
Status : LOSE
Outcome : $0.00
Bet #2544254 Placed:
Kick-Off
Competition
Match
Soccer Picks
Odds
Stake
Result
Status
Brazil - Goiano 1
Atlético GO vs Iporá
1X2
Atlético GO
-303
$50,000.00
0 : 0
LOSE
Bolivia - LFPB
Club Universitario vs Petrolero Yacuiba
1X2
Club Universitario
-200
3 : 1
WIN
Europe - UEFA Europa League
Tottenham Hotspur vs Gent
1X2
Tottenham Hotspur
-333
2 : 2
LOSE
Status : LOSE
Outcome : $0.00
Bet #2544252 Placed:
Kick-Off
Competition
Match
Soccer Picks
Odds
Stake
Result
Status
Europe - UEFA Europa League
Roma vs Villarreal
In-Play 1X2
Draw
0-1 (79')
450
$5,000.00
0 : 1
LOSE
Europe - UEFA Europa League
Beşiktaş vs Hapoel Be'er Sheva
In-Play 1X2
Beşiktaş
1-1 (80')
350
2 : 1
WIN
Status : LOSE
Outcome : $0.00
Bet #2540241 Placed:
Kick-Off
Competition
Match
Soccer Picks
Odds
Stake
Result
Status
England - Championship
Derby County vs Burton Albion
1X2
Derby County
-125
$50,000.00
0 : 0
LOSE
Brazil - Paulista A1
São Paulo vs São Bento
1X2
São Paulo
-344
3 : 2
WIN
Colombia - Primera A
Tigres vs Deportivo Cali
1X2
Deportivo Cali
-166
0 : 0
LOSE
Europe - UEFA Champions League
Manchester City vs Monaco
1X2
Manchester City
-161
5 : 3
WIN
England - League One
Gillingham vs AFC Wimbledon
Double Chance
X2
-188
2 : 2
WIN
Status : LOSE
Outcome : $0.00
Bet #2537327 Placed:
Kick-Off
Competition
Match
Soccer Picks
Odds
Stake
Result
Status
Brazil - Baiano 1
Bahia vs Juazeirense
1X2
Bahia
-175
$50,000.00
2 : 1
WIN
Belgium - First Division A
Genk vs Sporting Charleroi
1X2
Genk
-133
1 : 1
LOSE
Brazil - Paulista A2
Oeste vs Batatais
1X2
Oeste
-117
0 : 0
LOSE
Brazil - Carioca 1
Flamengo vs Madureira
1X2
Flamengo
-277
4 : 0
WIN
Brazil - Paulista A1
Linense vs Palmeiras
1X2
Palmeiras
-250
0 : 4
WIN
Brazil - Baiano 1
Bahia de Feira vs Vitória
1X2
Vitória
-222
0 : 1
WIN
Brazil - Gaúcho 1
Passo Fundo vs Internacional
1X2
Internacional
-161
2 : 2
LOSE
Status : LOSE
Outcome : $0.00
Bet #2534952 Placed:
Kick-Off
Competition
Match
Soccer Picks
Odds
Stake
Result
Status
Uruguay - Primera División
Plaza Colonia vs Nacional
1X2
Nacional
-227
$50,000.00
0 : 1
WIN
Colombia - Primera A
Santa Fe vs Atlético Huila
1X2
Santa Fe
-333
1 : 0
WIN
El Salvador - Primera Division
Santa Tecla vs Chalatenango
1X2
Santa Tecla
-227
4 : 2
WIN
Status : WIN
Outcome : $134,784.00
Bet #2534946 Placed:
Kick-Off
Competition
Match
Soccer Picks
Odds
Stake
Result
Status
Brazil - Paulista A1
São Paulo vs Mirassol
1X2
São Paulo
-303
$50,000.00
2 : 2
LOSE
Brazil - Paulista A1
Santos vs Ferroviária
1X2
Santos
-344
0 : 1
LOSE
Bolivia - LFPB
Oriente Petrolero vs Real Potosí
1X2
Oriente Petrolero
-277
3 : 1
WIN
Status : LOSE
Outcome : $0.00
Bet #2533390 Placed:
Kick-Off
Competition
Match
Soccer Picks
Odds
Stake
Result
Status
Finland - Suomen Cup
Legirus Inter vs TPS
In-Play 1X2
Draw
1-0 (55')
260
$50,000.00
2 : 1
LOSE
Vietnam - V.League 1
Can Tho vs Sai Gon
In-Play 1X2
Draw
2-1 (53')
260
4 : 2
LOSE
Status : LOSE
Outcome : $0.00
Bet #2527435 Placed:
Kick-Off
Competition
Match
Soccer Picks
Odds
Stake
Result
Status
Scotland - Premiership
Aberdeen vs Motherwell
Over / Under
Over 2.5
-192
$50,000.00
7 : 2
WIN
Europe - UEFA Champions League
Bayern München vs Arsenal
Over / Under
Over 2.5
-175
5 : 1
WIN
Brazil - Copa do Brasil
Desportiva ES vs Avaí
1X2
Avaí
-181
1 : 2
WIN
Brazil - Paranaense 1
Londrina vs Rio Branco PR
1X2
Londrina
-175
2 : 0
WIN
Brazil - Copa do Brasil
Friburguense vs Oeste
1X2
Oeste
-105
0 : 1
WIN
Brazil - Copa do Brasil
Comercial MS vs Joinville
1X2
Joinville
-109
0 : 1
WIN
Brazil - Copa do Brasil
Itabaiana vs Goiás
1X2
Goiás
-105
2 : 4
WIN
Brazil - Copa do Brasil
Globo vs Fluminense
1X2
Fluminense
-200
2 : 5
WIN
Brazil - Copa do Brasil
Princesa Solimões vs Internacional
1X2
Internacional
-400
0 : 2
WIN
Brazil - Paulista A1
Santos vs São Paulo
1X2
Santos
110
1 : 3
LOSE
Status : LOSE
Outcome : $0.00
Bet #2525931 Placed:
Kick-Off
Competition
Match
Soccer Picks
Odds
Stake
Result
Status
England - League Two
Mansfield Town vs Accrington Stanley
In-Play Asian Handicap
Mansfield Town -0.5
0-1 (11')
-111
$50,000.00
4 : 4
WIN
Status : WIN
Outcome : $94,950.00
Bet #2525925 Placed:
Kick-Off
Competition
Match
Soccer Picks
Odds
Stake
Result
Status
England - Championship
Norwich City vs Newcastle United
In-Play Asian Handicap
Norwich City -0.5
0-1 (9')
130
$50,000.00
2 : 2
Rejected ?
Status : DRAW
Outcome : $50,000.00
Bet #2525718 Placed:
Kick-Off
Competition
Match
Soccer Picks
Odds
Stake
Result
Status
England - Championship
Aston Villa vs Barnsley
1X2
Aston Villa
-142
$50,000.00
1 : 3
LOSE
England - League One
AFC Wimbledon vs Coventry City
1X2
AFC Wimbledon
-109
1 : 1
LOSE
England - League Two
Portsmouth vs Blackpool
1X2
Portsmouth
-133
2 : 0
WIN
England - League Two
Plymouth Argyle vs Leyton Orient
1X2
Plymouth Argyle
-181
2 : 3
LOSE
Status : LOSE
Outcome : $0.00
Bet #2525713 Placed:
Kick-Off
Competition
Match
Soccer Picks
Odds
Stake
Result
Status
England - Championship
Brighton & Hove Albion vs Ipswich Town
1X2
Brighton & Hove Albion
-188
$50,000.00
1 : 1
LOSE
England - Championship
Fulham vs Nottingham Forest
1X2
Fulham
-200
3 : 2
WIN
England - League One
Millwall vs Port Vale
1X2
Millwall
-222
2 : 0
WIN
Brazil - Paulista A2
Rio Preto vs União Barbarense
1X2
Rio Preto
-344
4 : 1
WIN
Netherlands - Eerste Divisie
Ajax II vs MVV
1X2
Ajax II
-161
1 : 1
LOSE
Status : LOSE
Outcome : $0.00
Bet #2525709 Placed:
Kick-Off
Competition
Match
Soccer Picks
Odds
Stake
Result
Status
Europe - UEFA Champions League
PSG vs Barcelona
1X2
Barcelona
130
$50,000.00
4 : 0
LOSE
Europe - UEFA Champions League
Benfica vs Borussia Dortmund
1X2
Borussia Dortmund
138
1 : 0
LOSE
World - Club Friendlies
Longford Town vs Dundalk
1X2
Dundalk
-333
0 : 2
WIN
Status : LOSE
Outcome : $0.00
Bet #2523310 Placed:
Kick-Off
Competition
Match
Soccer Picks
Odds
Stake
Result
Status
Finland - Suomen Cup
HJK vs KTP
Asian Handicap
KTP +3
-200
$50,000.00
4 : 0
LOSE
Italy - Serie A
Lazio vs Milan
Asian Handicap
Milan +1.5
-222
1 : 1
WIN
Spain - Primera División
Eibar vs Granada
1X2
Eibar
-188
4 : 0
WIN
England - Premier League
AFC Bournemouth vs Manchester City
1X2
Manchester City
-250
0 : 2
WIN
Turkey - 1. Lig
Göztepe vs Balıkesirspor
Asian Handicap
Balıkesirspor +1.5
-285
1 : 1
WIN
Status : LOSE
Outcome : $0.00
Bet #2521866 Placed:
Kick-Off
Competition
Match
Soccer Picks
Odds
Stake
Result
Status
Portugal - Primeira Liga
Moreirense vs Sporting CP
In-Play Asian Handicap
Sporting CP -0.5
2-1 (HT)
-166
$50,000.00
2 : 3
WIN
Romania - Liga I
Steaua Bucureşti vs Voluntari
In-Play Over / Under
Over 2.5
0-1 (29')
-192
2 : 2
WIN
Status : WIN
Outcome : $121,600.00
Bet #2521854 Placed:
Kick-Off
Competition
Match
Soccer Picks
Odds
Stake
Result
Status
Brazil - Carioca 1
Botafogo vs Flamengo
1X2
Flamengo
-149
$50,000.00
1 : 2
WIN
Brazil - Carioca 1
Volta Redonda vs Vasco da Gama
1X2
Vasco da Gama
-125
1 : 0
LOSE
Brazil - Paulista A1
Ituano vs Palmeiras
1X2
Palmeiras
-161
1 : 0
LOSE
Status : LOSE
Outcome : $0.00
Bet #2521731 Placed:
Kick-Off
Competition
Match
Soccer Picks
Odds
Stake
Result
Status
Spain - Segunda División
Mirandés vs Real Oviedo
In-Play 1X2
Draw
0-1 (HT)
260
$50,000.00
0 : 2
LOSE
Italy - Serie A
Sampdoria vs Bologna
In-Play 1X2
Draw
0-1 (HT)
225
3 : 1
LOSE
Belgium - First Division A
Lokeren vs Club Brugge
In-Play 1X2
Draw
1-0 (HT)
210
1 : 0
LOSE
Status : LOSE
Outcome : $0.00
Bet #2521503 Placed:
Kick-Off
Competition
Match
Soccer Picks
Odds
Stake
Result
Status
England - Premier League
Swansea City vs Leicester City
In-Play Last Team to Score
Swansea City
0-0 (19')
100
$50,000.00
2 : 0
WIN
Status : WIN
Outcome : $100,000.00
Bet #2521076 Placed:
Kick-Off
Competition
Match
Soccer Picks
Odds
Stake
Result
Status
Italy - Serie A
Sassuolo vs Chievo
1X2
Sassuolo
-109
$50,000.00
1 : 3
LOSE
Italy - Serie A
Torino vs Pescara
Over / Under
Over 2.5
-175
5 : 3
WIN
Status : LOSE
Outcome : $0.00
Bet #2521071 Placed:
Kick-Off
Competition
Match
Soccer Picks
Odds
Stake
Result
Status
Italy - Serie A
Palermo vs Atalanta
1X2
Atalanta
-125
$50,000.00
1 : 3
WIN
Italy - Serie A
Sampdoria vs Bologna
1X2
Sampdoria
100
3 : 1
WIN
Italy - Serie A
Cagliari vs Juventus
1X2
Juventus
-333
0 : 2
WIN
Status : WIN
Outcome : $234,000.00
Bet #2518799 Placed:
Kick-Off
Competition
Match
Soccer Picks
Odds
Stake
Result
Status
France - Ligue 1
Guingamp vs Olympique Lyonnais
In-Play 1X2
Draw
2-1 (56')
225
$40,000.00
2 : 1
LOSE
Belgium - First Division B
OH Leuven vs Lommel United
In-Play 1X2
Draw
2-1 (55')
350
2 : 1
LOSE
Israel - Ligat ha'Al
Ironi Kiryat Shmona vs Bnei Yehuda
In-Play 1X2
Draw
0-1 (55')
240
0 : 1
LOSE
Status : LOSE
Outcome : $0.00
Bet #2517402 Placed:
Kick-Off
Competition
Match
Soccer Picks
Odds
Stake
Result
Status
Germany - Bundesliga
RB Leipzig vs Hamburger SV
1X2
RB Leipzig
-200
$50,000.00
0 : 3
LOSE
Scotland - League One
Livingston vs Stranraer
1X2
Livingston
-175
0 : 0
LOSE
England - Championship
Brighton & Hove Albion vs Burton Albion
1X2
Brighton & Hove Albion
-200
4 : 1
WIN
Status : LOSE
Outcome : $0.00
Bet #2516005 Placed:
Kick-Off
Competition
Match
Soccer Picks
Odds
Stake
Result
Status
Germany - 3. Liga
Aalen vs Rot-Weiß Erfurt
In-Play 1X2
Draw
0-1 (37')
225
$50,000.00
1 : 1
WIN
Germany - 2. Bundesliga
Nürnberg vs Eintracht Braunschweig
In-Play 1X2
Draw
0-1 (49')
250
1 : 1
WIN
Status : WIN
Outcome : $568,750.00
Bet #2515940 Placed:
Kick-Off
Competition
Match
Soccer Picks
Odds
Stake
Result
Status
Germany - 2. Bundesliga
Nürnberg vs Eintracht Braunschweig
In-Play Asian Handicap
Nürnberg -0.5
0-1 (44')
135
$50,000.00
1 : 1
WIN
Status : WIN
Outcome : $117,500.00
Bet #2515245 Placed:
Kick-Off
Competition
Match
Soccer Picks
Odds
Stake
Result
Status
Spain - Primera División
Espanyol vs Real Sociedad
Both Teams to Score
Yes
-105
$50,000.00
1 : 2
WIN
Belgium - First Division A
Sint-Truiden vs Genk
Both Teams to Score
Yes
-125
0 : 3
LOSE
France - Ligue 1
Bordeaux vs PSG
1X2
PSG
-161
0 : 3
WIN
Italy - Serie A
Napoli vs Genoa
1X2
Napoli
-344
2 : 0
WIN
Netherlands - Eerste Divisie
VVV vs Helmond Sport
1X2
VVV
-222
7 : 0
WIN
Netherlands - Eerste Divisie
Cambuur vs Fortuna Sittard
1X2
Cambuur
-344
1 : 1
LOSE
Status : LOSE
Outcome : $0.00
Bet #2513732 Placed:
Kick-Off
Competition
Match
Soccer Picks
Odds
Stake
Result
Status
South America - Copa Libertadores
The Strongest vs Wanderers
1X2
The Strongest
-277
$50,000.00
4 : 0
WIN
Brazil - Cearense 1
Ceará vs Horizonte
1X2
Ceará
-277
2 : 0
WIN
Brazil - Pernambucano 1
Central vs Santa Cruz
1X2
Santa Cruz
-344
2 : 4
WIN
Brazil - Copa do Brasil
Moto Club MA vs São Paulo
1X2
São Paulo
-250
0 : 1
WIN
Brazil - Copa do Brasil
Santos AP vs Vasco da Gama
1X2
Vasco da Gama
-344
0 : 2
WIN
Status : WIN
Outcome : $215,454.36
Bet #2513659 Placed:
Kick-Off
Competition
Match
Soccer Picks
Odds
Stake
Result
Status
Brazil - Pernambucano 1
Central vs Santa Cruz
Over / Under
Over 2.5
110
$50,000.00
2 : 4
WIN
Status : WIN
Outcome : $105,000.00
Bet #2513533 Placed:
Kick-Off
Competition
Match
Soccer Picks
Odds
Stake
Result
Status
World - Club Friendlies
Norrköping vs HJK
Double Chance
X2
-125
$50,000.00
4 : 3
LOSE
Portugal - Segunda Liga
Vizela vs Sporting CP II
Double Chance
X2
-161
2 : 1
LOSE
Brazil - Paulista A2
São Caetano vs Bragantino
Double Chance
X2
-125
3 : 1
LOSE
Status : LOSE
Outcome : $0.00
Bet #2509119 Placed:
Kick-Off
Competition
Match
Soccer Picks
Odds
Stake
Result
Status
Belgium - First Division A
Waasland-Beveren vs Genk
1X2
Genk
130
$50,000.00
0 : 0
LOSE
Status : LOSE
Outcome : $0.00
Bet #2509120 Placed:
Kick-Off
Competition
Match
Soccer Picks
Odds
Stake
Result
Status
France - Ligue 1
Montpellier vs Monaco
1X2
Monaco
-109
$50,000.00
1 : 2
WIN
Status : WIN
Outcome : $95,500.00
Bet #2509121 Placed:
Kick-Off
Competition
Match
Soccer Picks
Odds
Stake
Result
Status
World - Club Friendlies
Hammarby vs HJK
1X2
Hammarby
-142
$50,000.00
2 : 3
LOSE
Status : LOSE
Outcome : $0.00
Bet #2509122 Placed:
Kick-Off
Competition
Match
Soccer Picks
Odds
Stake
Result
Status
Spain - Copa del Rey
Barcelona vs Atlético Madrid
1X2
Barcelona
-175
$50,000.00
1 : 1
LOSE
Status : LOSE
Outcome : $0.00
Bet #2509123 Placed:
Kick-Off
Competition
Match
Soccer Picks
Odds
Stake
Result
Status
France - Ligue 1
PSG vs Lille
1X2
PSG
-454
$50,000.00
2 : 1
WIN
Status : WIN
Outcome : $61,000.00
Bet #2504881 Placed:
Kick-Off
Competition
Match
Soccer Picks
Odds
Stake
Result
Status
Colombia - Primera A
Envigado vs Deportivo Cali
1X2
Deportivo Cali
120
$50,000.00
2 : 0
LOSE
Brazil - Gaúcho 1
Caxias vs Grêmio
1X2
Grêmio
-161
2 : 1
LOSE
France - Ligue 1
Saint-Étienne vs Olympique Lyonnais
1X2
Olympique Lyonnais
110
2 : 0
LOSE
Status : LOSE
Outcome : $0.00
Bet #2504678 Placed:
Kick-Off
Competition
Match
Soccer Picks
Odds
Stake
Result
Status
Turkey - Cup
Beşiktaş vs Fenerbahçe
Both Teams to Score
Yes
-120
$50,000.00
0 : 1
LOSE
Brazil - Carioca 1
Portuguesa RJ vs Fluminense
1X2
Fluminense
-227
0 : 3
WIN
Italy - Serie A
Juventus vs Internazionale
Both Teams to Score
Yes
-109
1 : 0
LOSE
Status : LOSE
Outcome : $0.00
Bet #2504227 Placed:
Kick-Off
Competition
Match
Soccer Picks
Odds
Stake
Result
Status
Cyprus - 1. Division
APOEL vs AEK Larnaca
In-Play 1X2
Draw
0-1 (54')
200
$50,000.00
1 : 1
WIN
Italy - Lega Pro
Teramo vs Santarcangelo
In-Play 1X2
Draw
0-1 (84')
450
1 : 1
WIN
Switzerland - Challenge League
Aarau vs FC Schaffhausen
In-Play 1X2
Draw
0-1 (54')
275
2 : 2
WIN
Status : WIN
Outcome : $3,093,750.00
Bet #2499527 Placed:
Kick-Off
Competition
Match
Soccer Picks
Odds
Stake
Result
Status
Finland - Suomen Cup
Ilves vs Haka
1X2
Haka
600
$50,000.00
3 : 1
LOSE
Status : LOSE
Outcome : $0.00
Bet #2499525 Placed:
Kick-Off
Competition
Match
Soccer Picks
Odds
Stake
Result
Status
Australia - A-League
Perth Glory vs Newcastle Jets
Double Chance
X2
-120
$50,000.00
3 : 2
LOSE
Status : LOSE
Outcome : $0.00
Bet #2497199 Placed:
Kick-Off
Competition
Match
Soccer Picks
Odds
Stake
Result
Status
Finland - Suomen Cup
TPS vs Mariehamn
In-Play Odd / Even
Odd
1-1 (78')
163
$50,000.00
1 : 1
LOSE
Status : LOSE
Outcome : $0.00
Bet #2497198 Placed:
Kick-Off
Competition
Match
Soccer Picks
Odds
Stake
Result
Status
Romania - Liga I
Astra vs Târgu Mureş
1X2
Astra
-454
$50,000.00
1 : 0
WIN
Netherlands - Eerste Divisie
VVV vs De Graafschap
1X2
VVV
-227
4 : 1
WIN
World - Club Friendlies
Galway United vs Athlone Town
1X2
Galway United
-400
2 : 1
WIN
Brazil - Paulista A1
Santos vs Linense
1X2
Santos
-454
6 : 2
WIN
Status : WIN
Outcome : $133,956.00
Bet #2496991 Placed:
Kick-Off
Competition
Match
Soccer Picks
Odds
Stake
Result
Status
World - Club Friendlies
Ballinamallard United vs Limerick
1X2
Ballinamallard United
600
$50,000.00
0 : 4
VOID ?
Status : DRAW
Outcome : $50,000.00